The emergence of the internet as a place for businesses to open their business there has been extremely profitable for them. Since they're now able to expand their business without being restricted to time and space itself, companies (and individuals) can utilize this virtual space to its fullest potential. Font designers, for example, can now gain profit from selling fonts on MyFonts as one of the largest digital fonts distributors on the internet.
About Selling Fonts on MyFonts
As part of the larger Monotype Imaging Inc. group, MyFonts has been quite a popular choice for designers looking for selling fonts on MyFonts. There, designers who are selling fonts on this platform can get an average of $25-30 from having their fonts purchased by customers. From this average number, designers can get a total of $15-20 after giving some cuts for MyFonts.
While this looks somewhat dandy, designers can face quite stiff competition against other designers when selling fonts on MyFonts. Since many foundries are selling fonts on MyFonts as well, it's best to think that selling these fonts should be just a side gig instead of a source of main income.
How to Do It?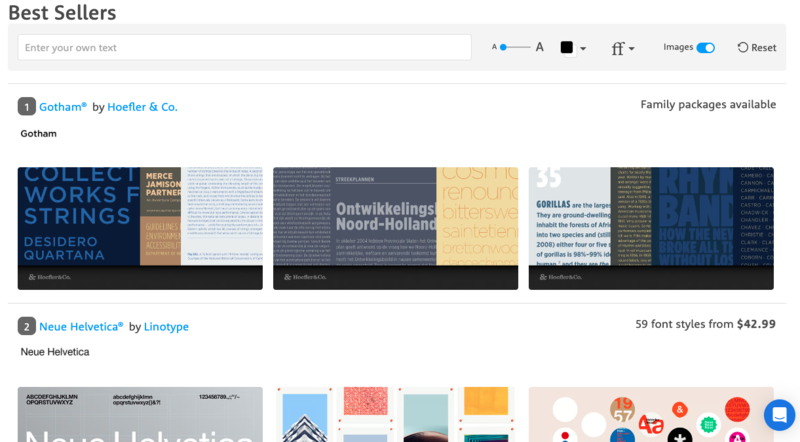 However, if your passion is indeed making new types and designing new fonts in general, you need to do it right on MyFonts. While selling fonts on MyFonts isn't going to be the main source of your income, it can be the right place for extra bucks –  if you know how to do it.
So, what can you do to do it? Here's what to do.
Get started
Much like everything, you need to make a profile on fontplatform.monotype.com as a place to submit your application. There, you need to make a new account or log in to the website by using your MyFonts account if you already made one in the first place. When making the profile, you need to read the article on how to avoid rejection on the website to ensure that you can actually sell fonts on MyFonts.
After making a new account, you need to read the important information, such as the compliance with the laws under the Monotype's regulations and places that cannot transact with the company since the company is a US-based company. After that, prepare the following items such as:
Foundry name
Foundry description (in English)
Designer bio (in English)
After having your foundry application accepted by the company, you also need to submit your first fonts for review by Monotype. Be sure to submit these:
Font family name
Finalized font files
Five images (sized at 2000×1000 pixels in PNG format)
Description of the font family
Tags on the font family
Prices in USD
Avoiding application rejection
After submitting all of the above, you're not ready to submit your foundry application. However, be sure to remember that your application will be reviewed by actual living persons, so your proposal will be thoroughly reviewed. To make sure that your application process is as fast and as smooth as possible, be sure to do the following to ensure that your application isn't going to be rejected:
You should use your complete legal name when signing the agreement. Because the reviewers want to know the people who want to make some side profit by selling fonts on MyFonts, be sure to use your full legal name at all times.
Use the same foundry name across all of your applications. By doing so, the reviewers aren't going to be confused about who is actually making the application this whole time.
Always write anything in English at all times!
Always be sure to use a professional description on your application because everyone can see your font description publicly on the website.
Deciding the pricing and licensing
After having your proposal accepted by the reviewers, is it finally time for you to sell your fonts? Yes, it is! However, you need to know the information about pricing and licensing on this particular platform, so you know how much you need when selling the fonts.
For starters, prices between the single styles and the family packs can be quite different. Regarding the pricing, MyFonts actually doesn't differ, despite the final result of the prices. Instead, it is the platform's partner foundries who decide the prices for any fonts that you are going to sell.
Since the subject of pricing and licensing on fonts on MyFonts can be quite complex, the platform has released a particular link in which you can read all the information regarding both pricing and licensing on the website. Anything about the prices for the single styles, family packs, the current trend in pricing, the licensing process, and anything else has been completely covered in this particular link. Be sure to read it!
Market your fonts
When the pricing and licensing matters have been dealt with, it's time for you to market and promote all of your fonts on the website. Selling fonts on MyFonts will require a great deal of marketing and promotion, and you can't skimp on them. If you're going to market the fonts, you can work with the platform's marketing team and also try making email newsletters to promote your fonts to potential customers.
If you want to market the fonts more than before, you can also participate in the platform's sales events, where you can market your fonts for a cheap price. After marketing them, you can offer discount codes and also several discounts for either single style or family packs of your fonts. Customers will be more inclined to buy them if you offer them some good marketing and discounts for them whenever you can.
Conclusion
By doing all of the above, selling fonts on MyFonts can be a choice for a side profit for designers despite its upsides and downsides. If you happen to be interested in fonts and anything related to them, pay a visit to our blog for interesting info about fonts and anything related to them!
Tags: designer tips, font, font foundry, font guide, fonts, myfonts, selling fonts, tips