Comic and cartoon font are a natural option for cartoons and comic books. However, cartoon fonts can be used in any design project that requires an edgy design since they have a bold design.
They are an amazing choice for large poster and header designs. In addition, some of them can also be utilized in children's books to make them more readable.
Check out these 15 high-quality and incredible cartoon font typefaces to spice your designs up.
Storytime – Kids Cartoon Font
Are you looking for a perfect font for a children book? Storytime is just great for it! Storytime takes children's handwriting to a level of its own. When children see a poster with this font used, they will feel at home automatically.
They know that it was written by children their age. Therefore, the message could be trusted by them. The ability to read is well thought out, so it will involve children longer with written stories.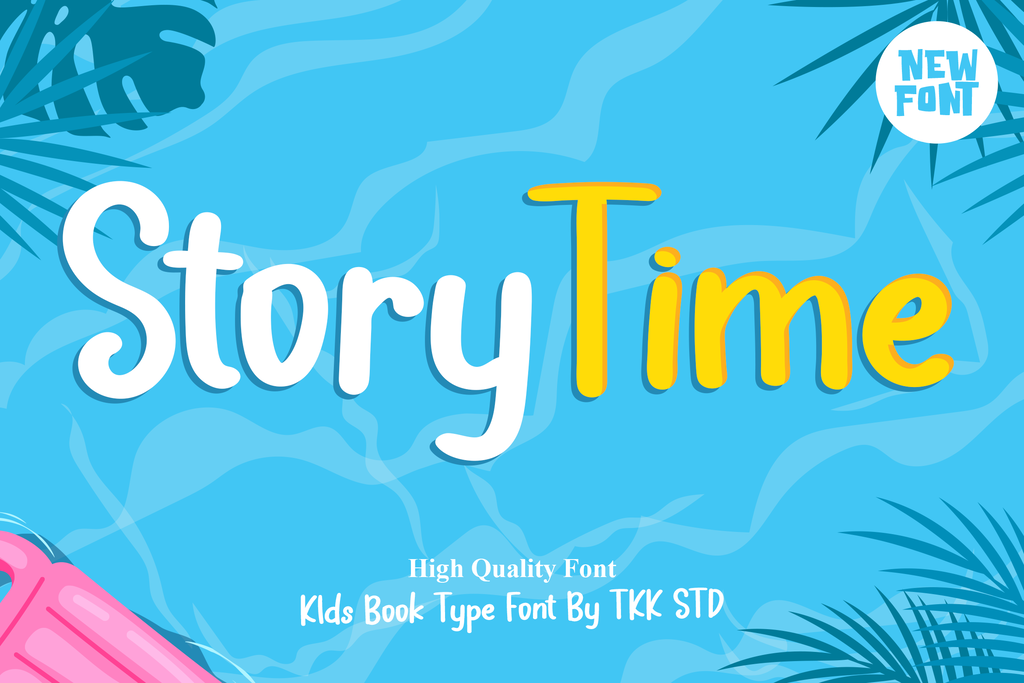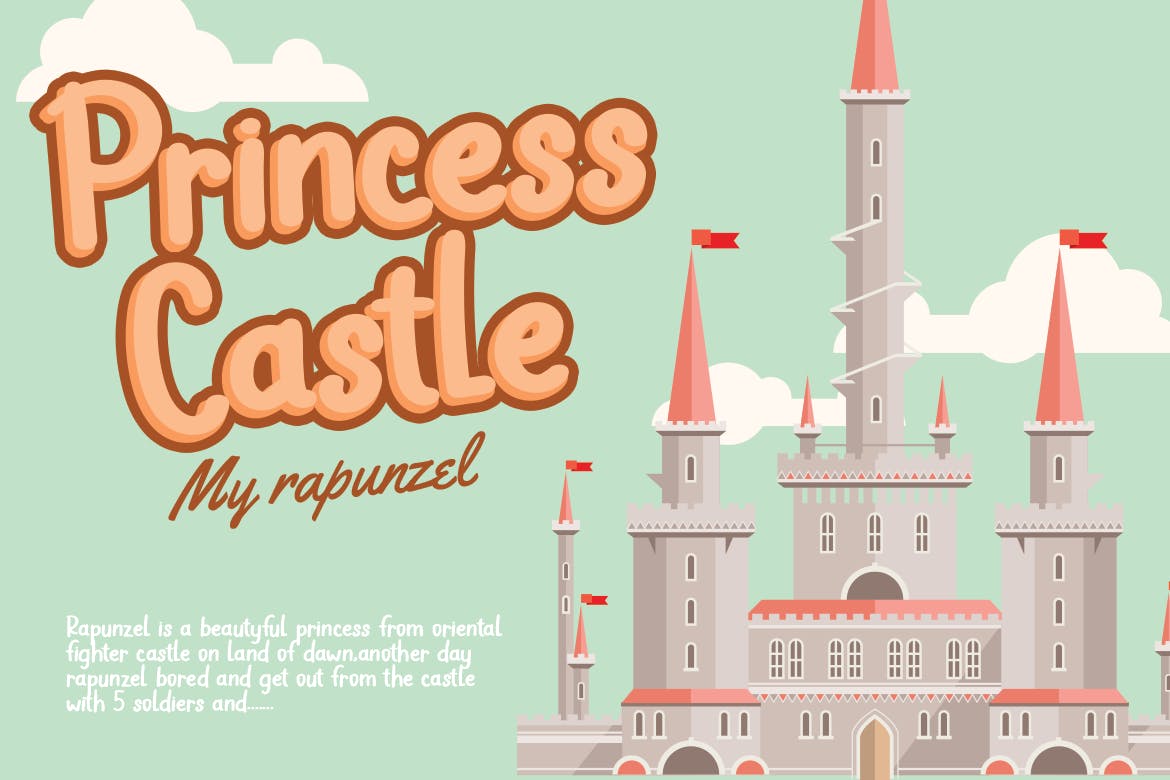 Blobber – Kids Cartoon Font
Blobber is a colorful and bubbly cartoon font. It creates fun and authenticity for your designs. Also, it is a great choice for any kid's activity or school project.
With a cute blobby cartoon shape, this font will instantly grab kids' attention. Add this chunky lettering font to your next projects and see how it comes to life!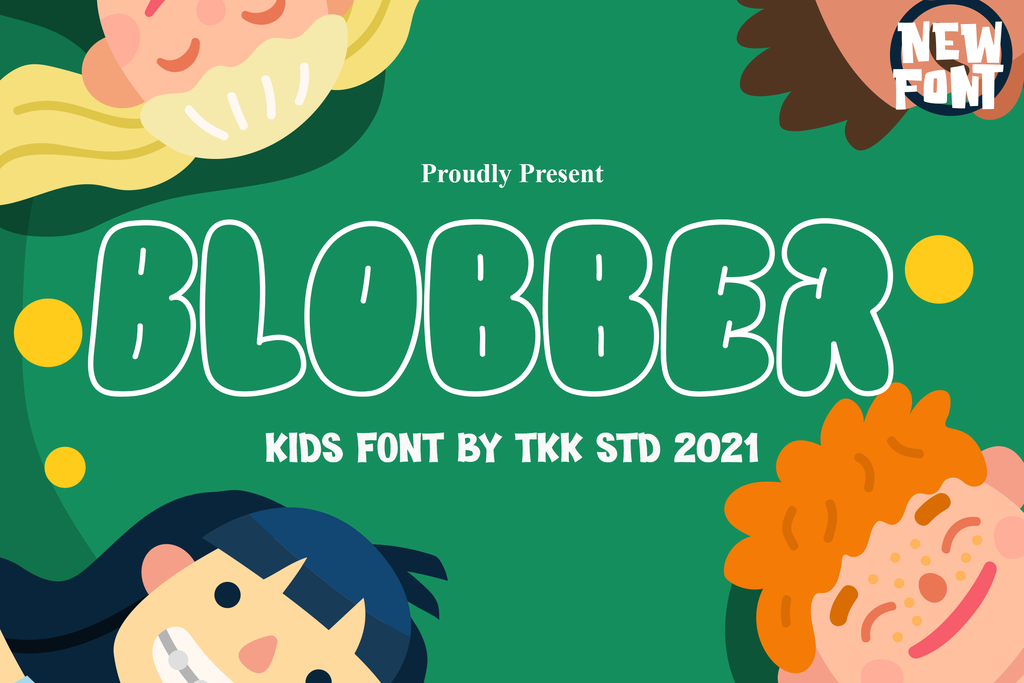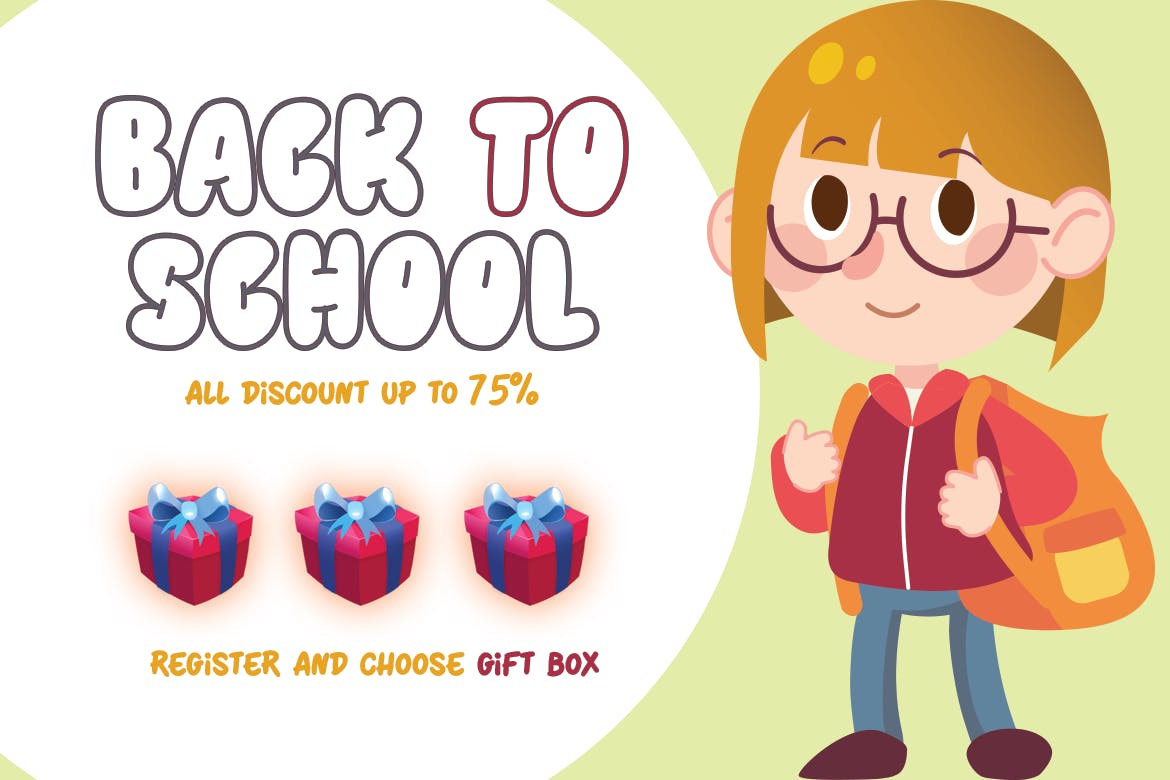 Wooden Log – Kids Font
Using this font is like using a stranded log found by a river and getting the amazing shape of wood to use as an alphabet. If you want to create a design related to adventure in the jungle, this font is a perfect choice.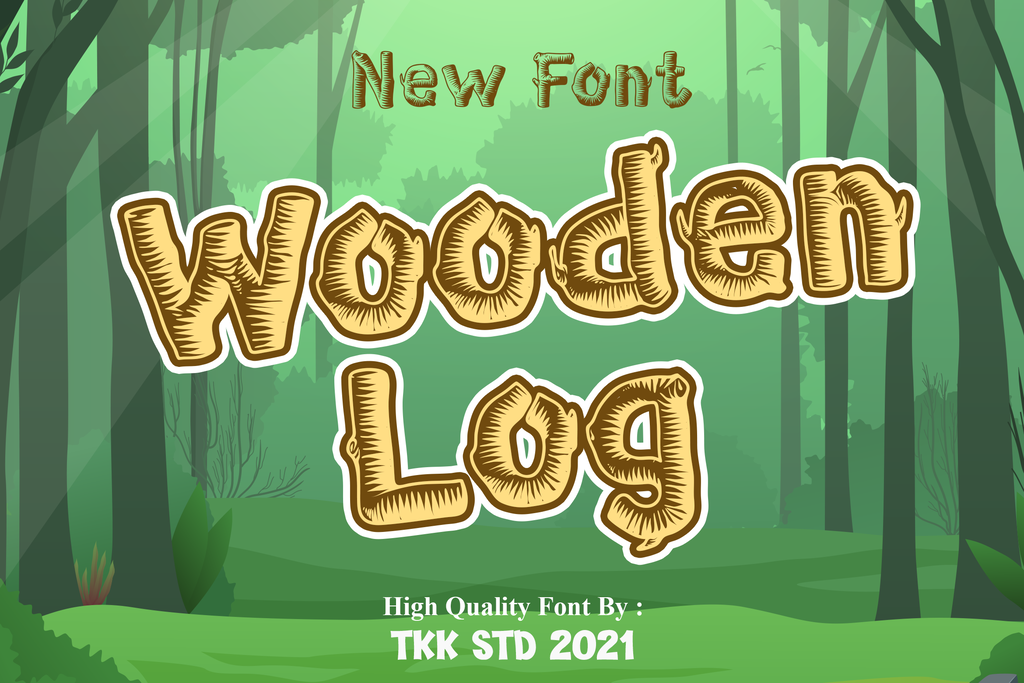 The Tide – Modern Block Font
Seeing this font makes us imagine wave sound, the rise of the tide, the blows of the wind, and surfers slicing throughout the riff. Their rebellious energy and carefree feeling made The Tide the main reason to be used on the posters.
This cartoon font will make your designs great and energizing, especially if your design is about beach and surf theme games.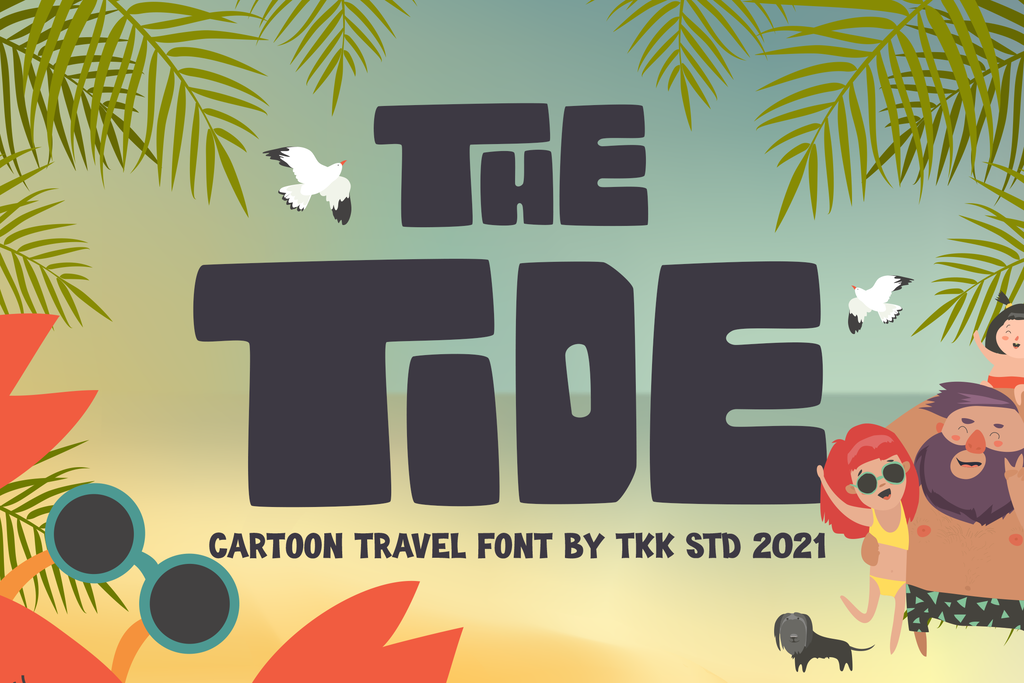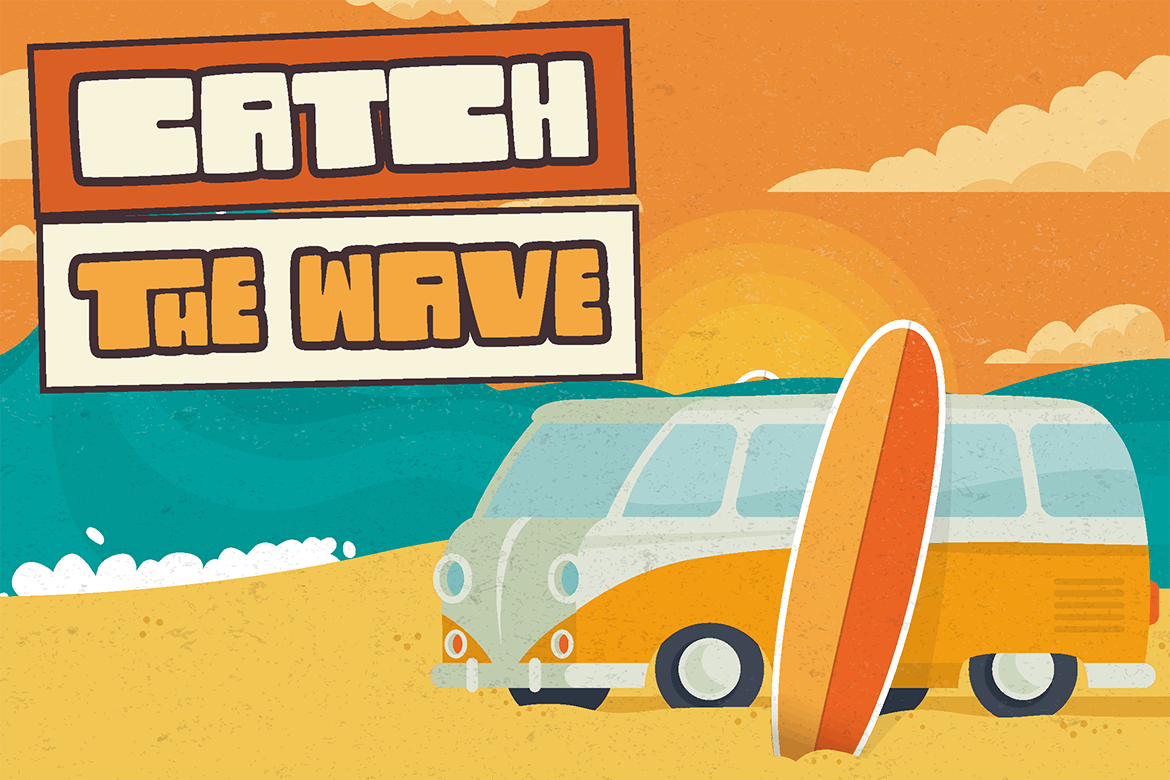 Your Doodle Font – Cute Kids Handwriting
As its name suggests, Your Doodle Font is meant to be your doodle font of choice. Whenever you're creating a doodle, you need to find a font that emphasizes and complements your imperfect image.
Putting together the perfect sans and serif font shapes with your doodles is extremely not suggested. Therefore, this font comes up as the perfect solution.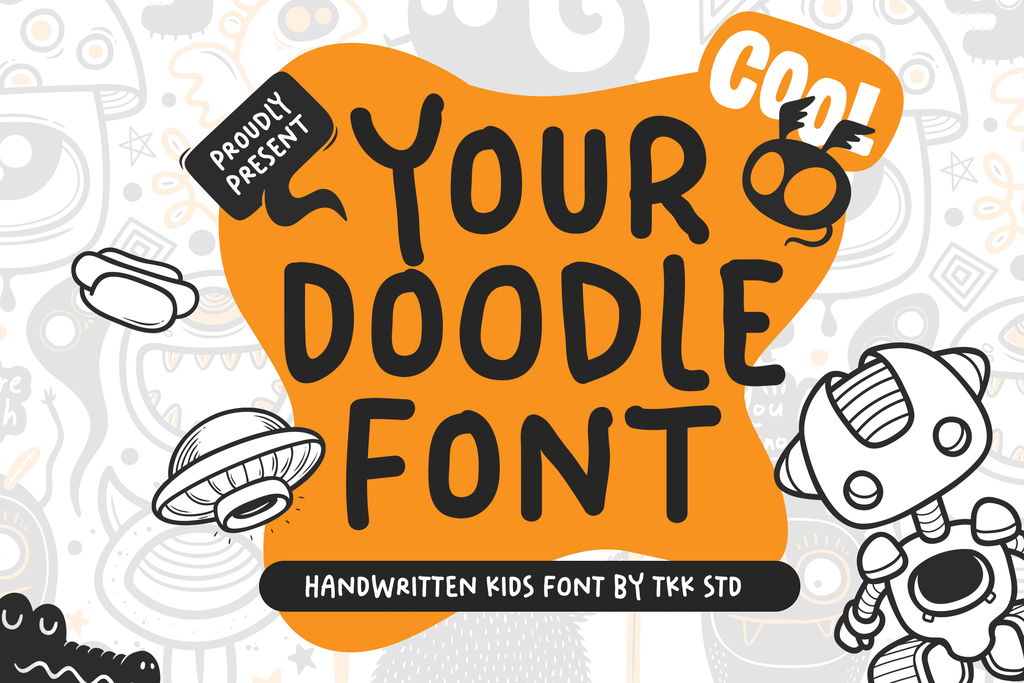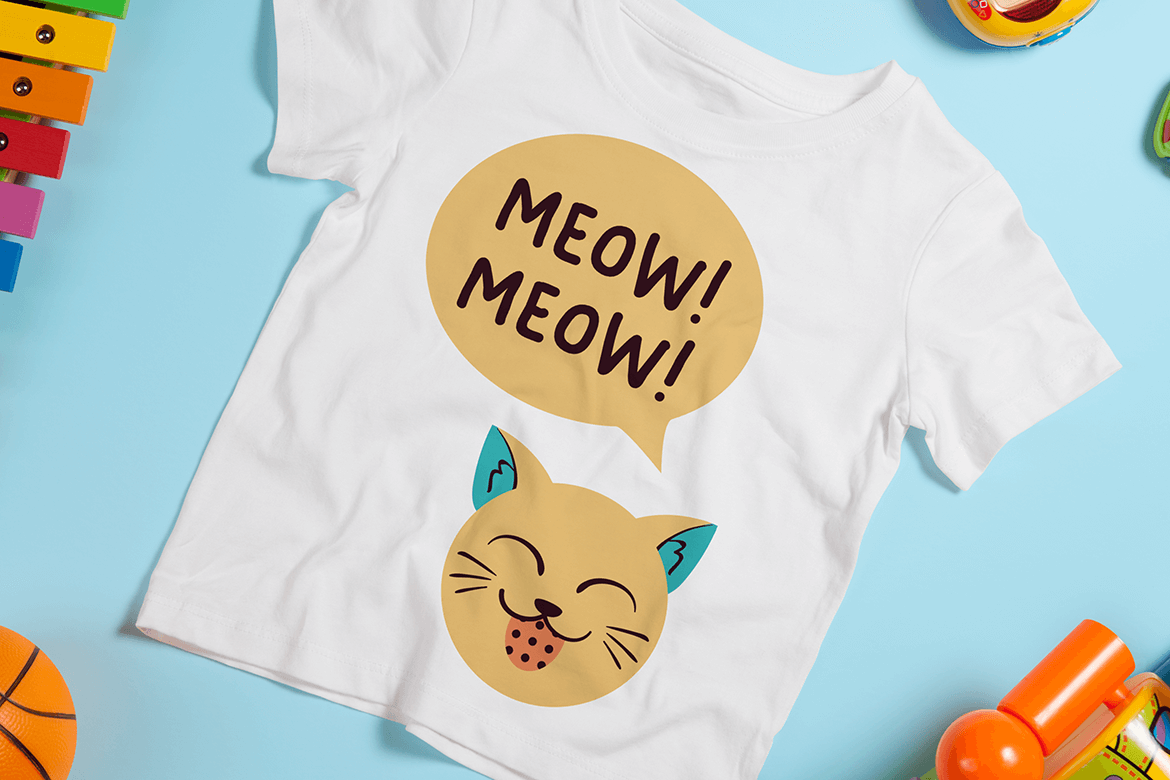 Organico – Modern Sans Serif Font
Organico is a neat and cute cartoon font. Add this fun font to your designs and make them splendid and incredible!
As the name suggests, this font carries an organic feel to everything it says. It has a unique little tail thing, joyful stuff.
The handwriting style also emphasizes the human touch. This font can be perfectly suited as Body Text and used inline fonts, quotes, long text, menus, and sections of poster fills.
Pair it with a Strong Display with rounded corners, as Organico will do its best to complement and give your designs more of an organic personality.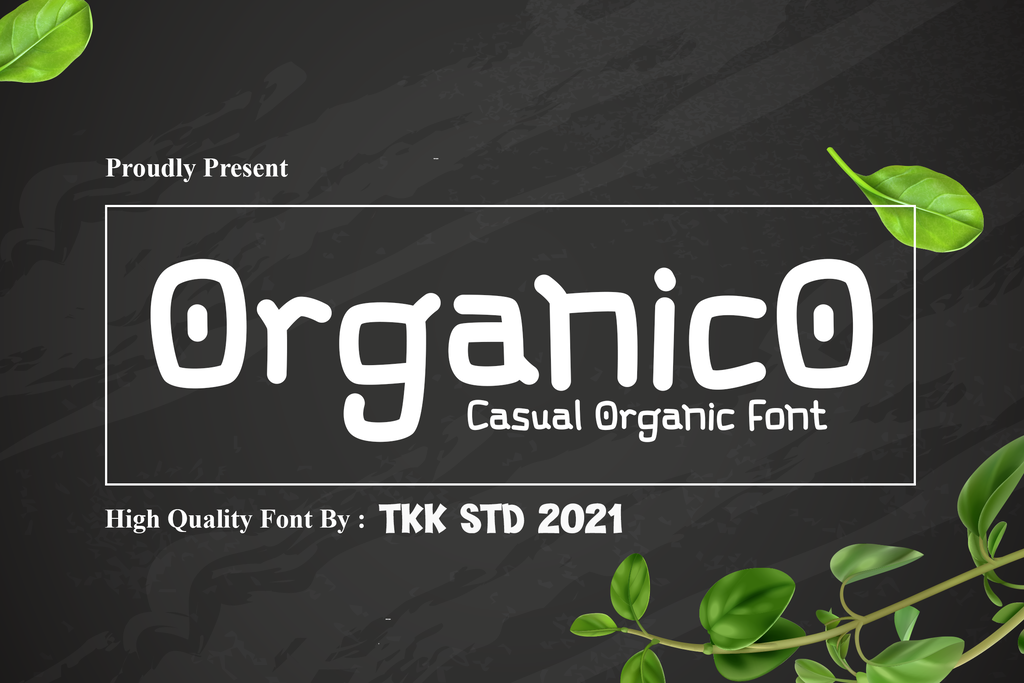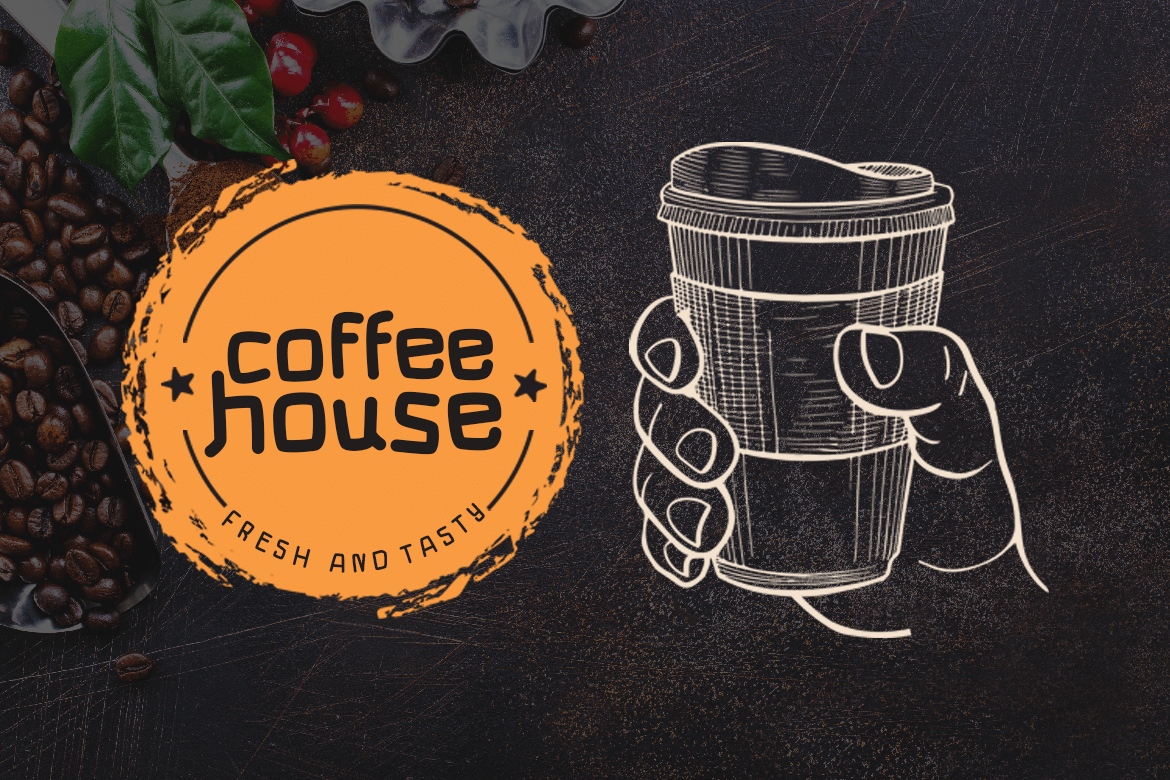 Cute Dolphin – Kids Font
Cute Dolphin is a cartoon font, and it has a joyful proportion that looks cute, bringing happiness and a smile in every written word. Using this font will help you create authenticity and cuteness for any children or school-related projects.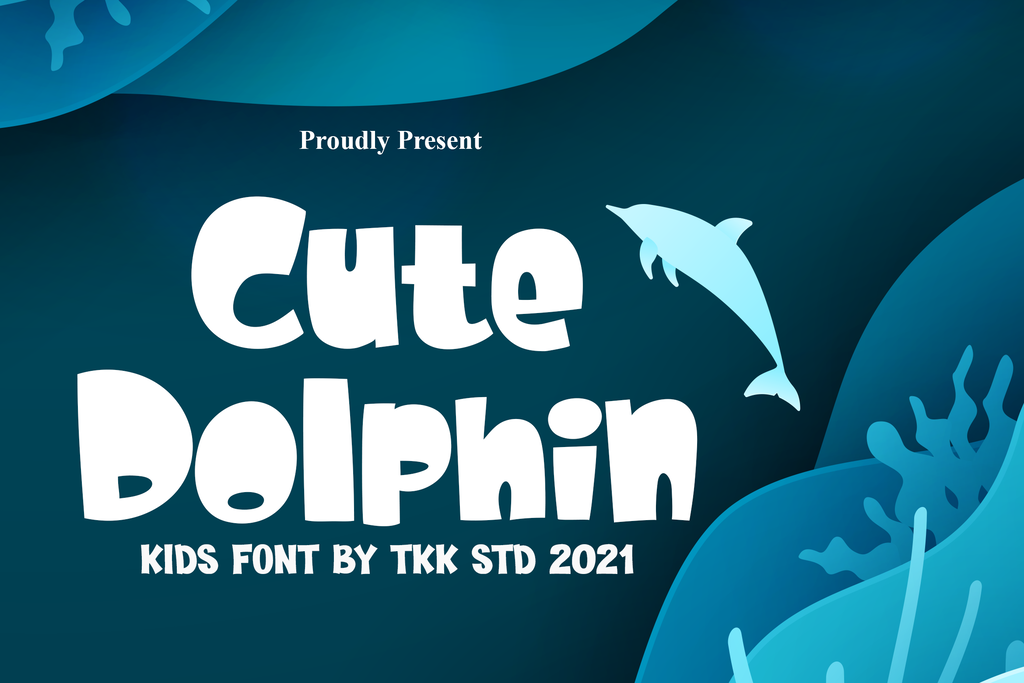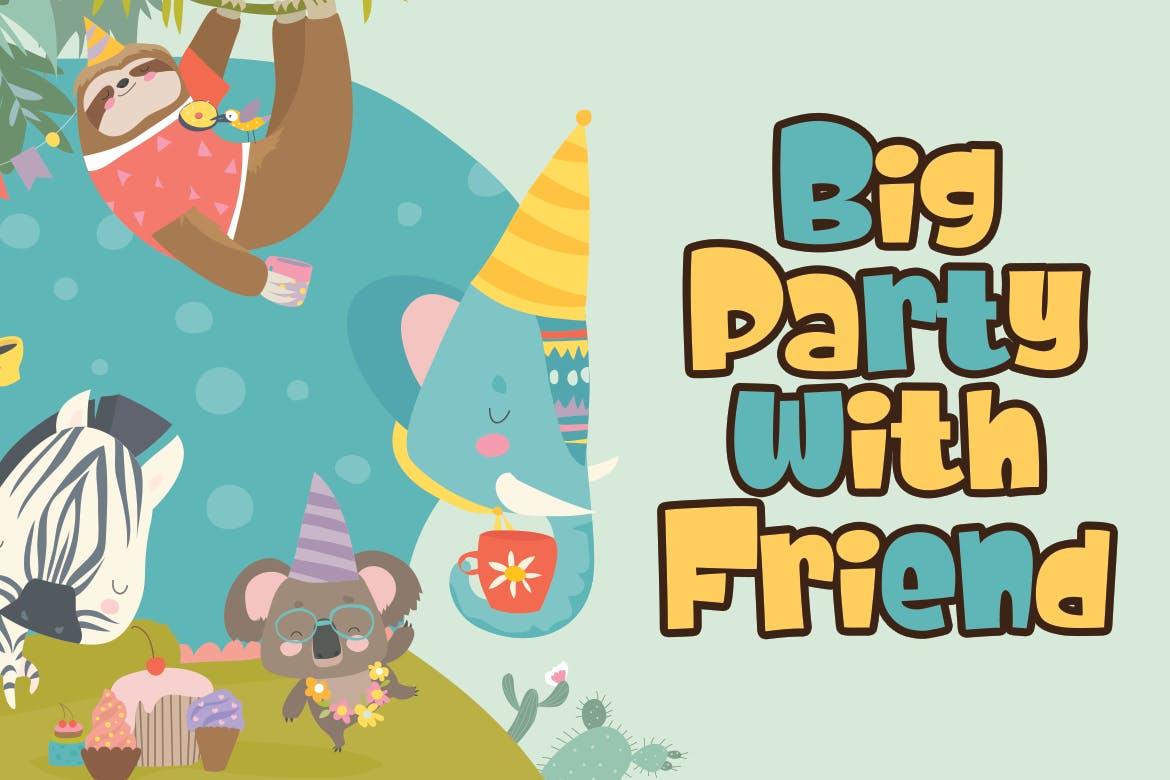 Happy Hints – Kids Doodle Handwriting Font
One of the best ways to grab children's attention is using the Happy Hints font. It takes children's handwriting to its own level. With bouncy basic lines, a unique shape, uneven lines between letters, bringing many scribble nuances in it.
As children see a poster with this font, they will feel comfortable. It's because this font makes the message much trustable for them.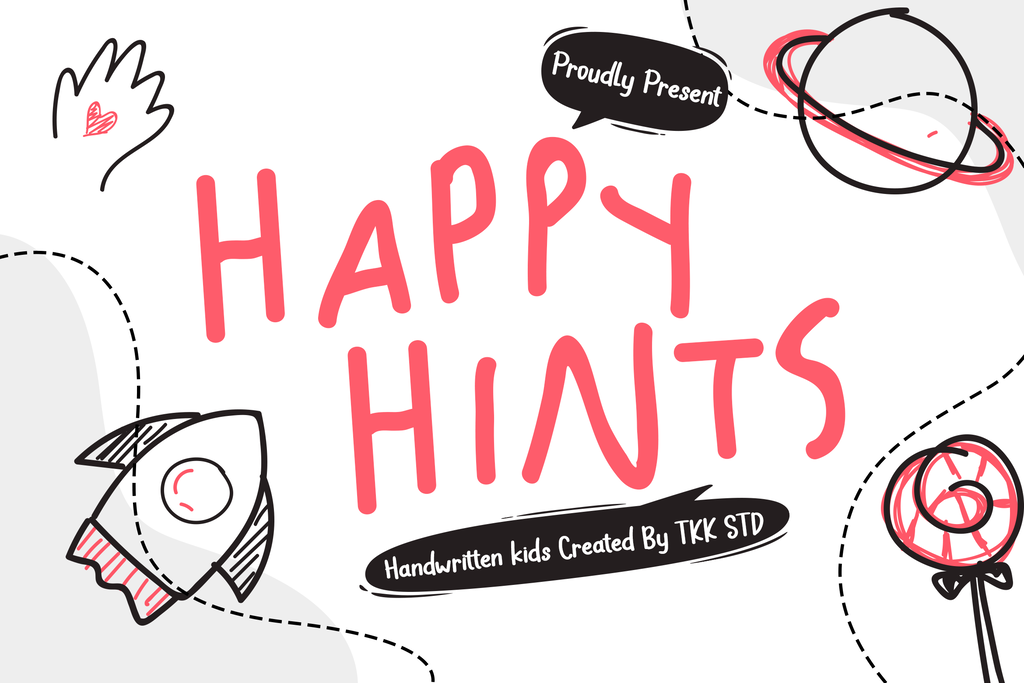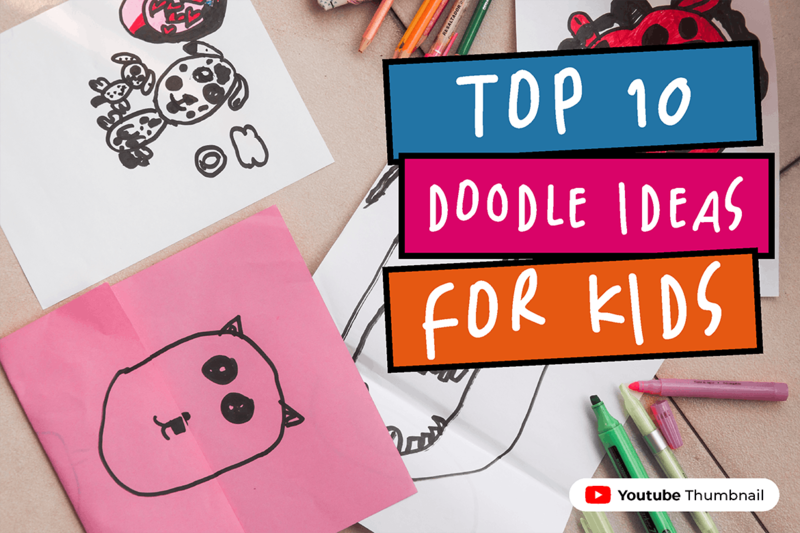 Tricky Jimmy – Comic Cartoon Font
Tricky Jimmy is a joyful and sweet display font. It boasts a cartoon-like style. Therefore, it will be a great choice for any design your kids are interested in!
With a fun and simple shape, this font embodies the happy feeling. So, every word it's written will spark joy.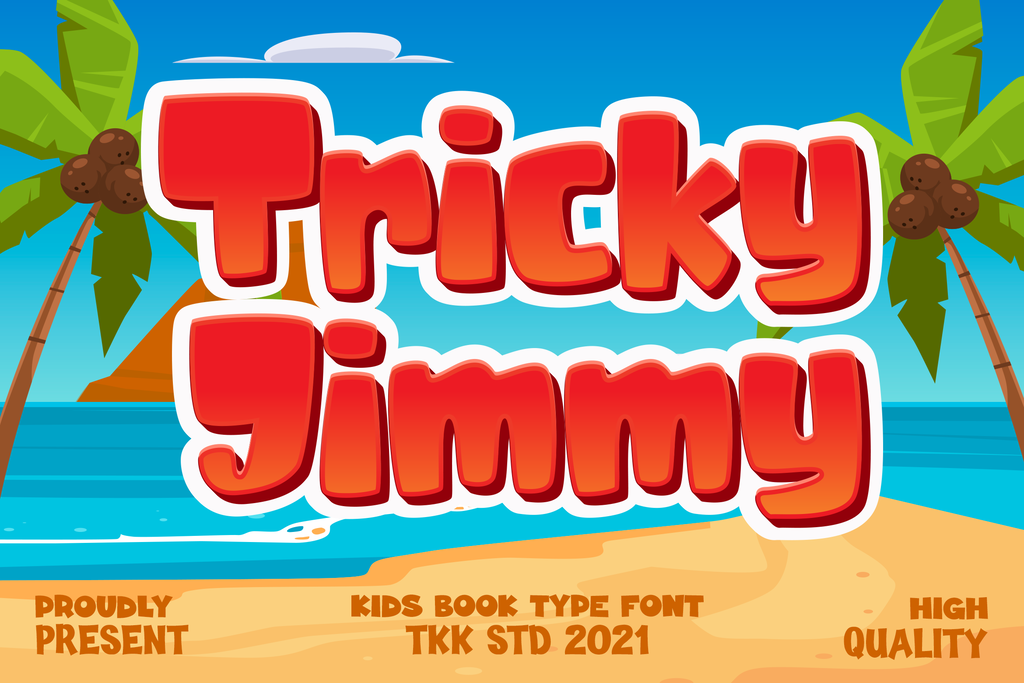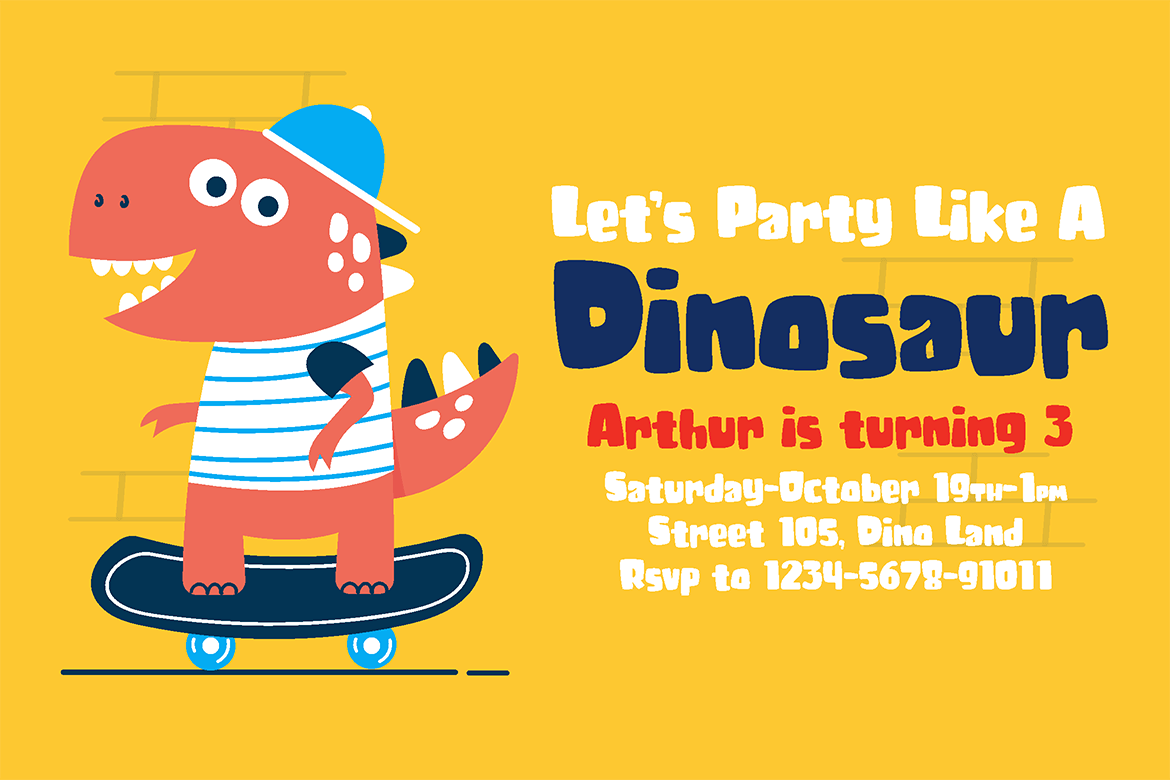 Nordic Light – Gaming Font
Nordic Light Font is a quirky modern font family based on Scandinavian runes and elegant geometric shapes that suit everyday design needs. Having jagged square corners will make Nordic Light emphasize the effects of gameplay and adventurous travel on every word you bring on the screen.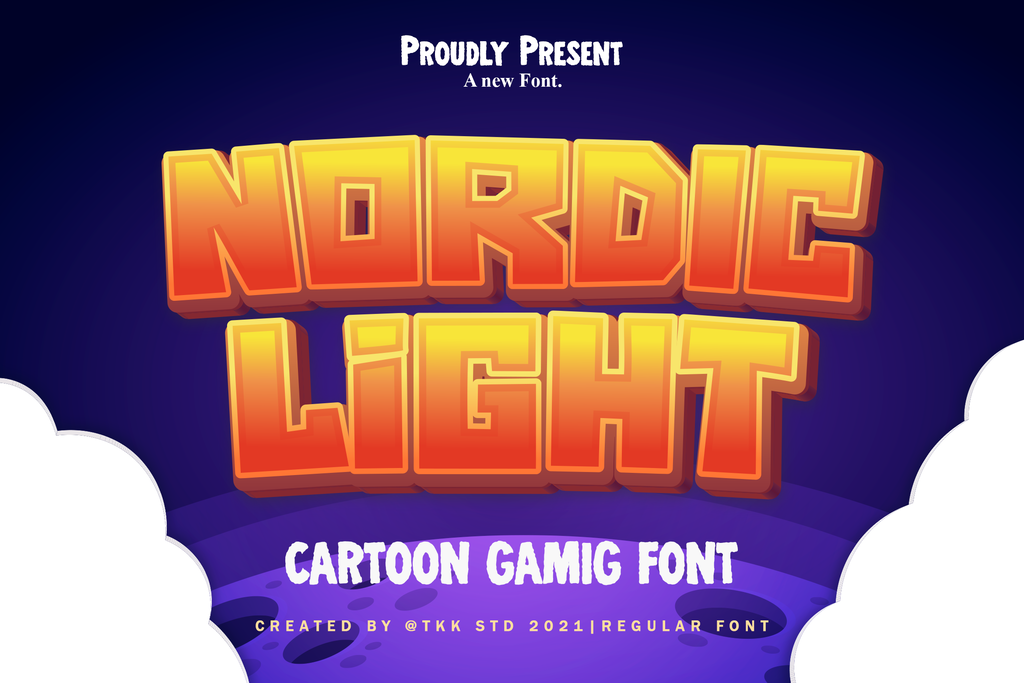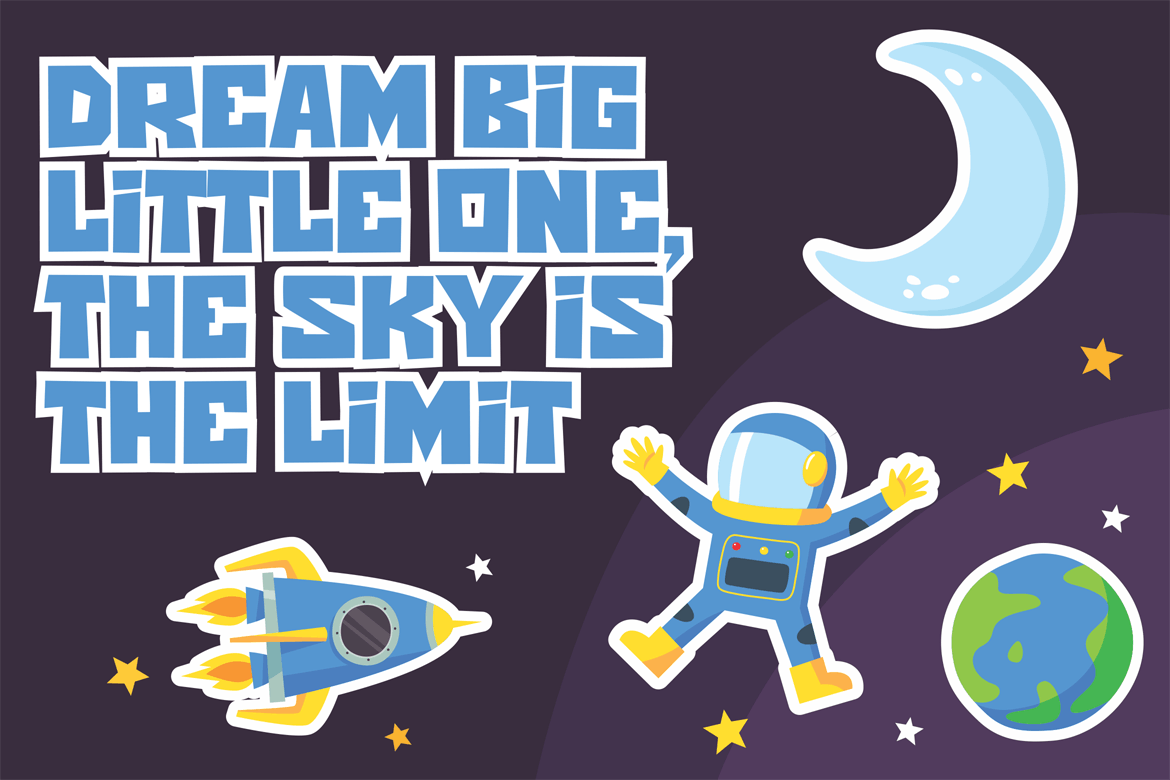 Stupendous Jack – Kids Font
Stupendous Jack has a bold shape with funky bass and a joyful vibe. Therefore, it will make emphasize every word you type on the screen.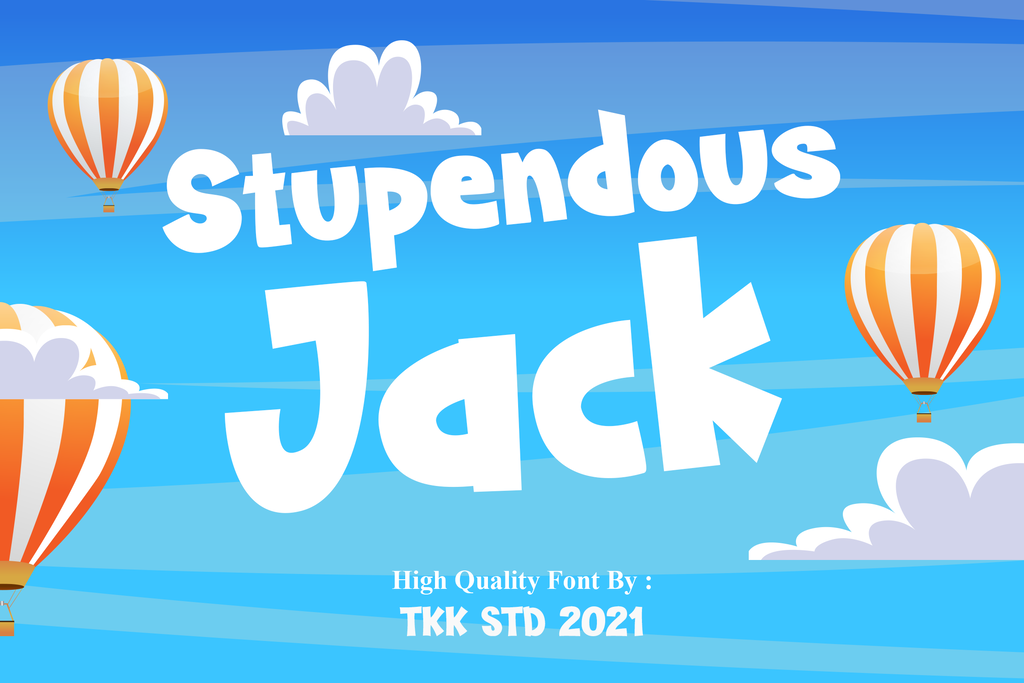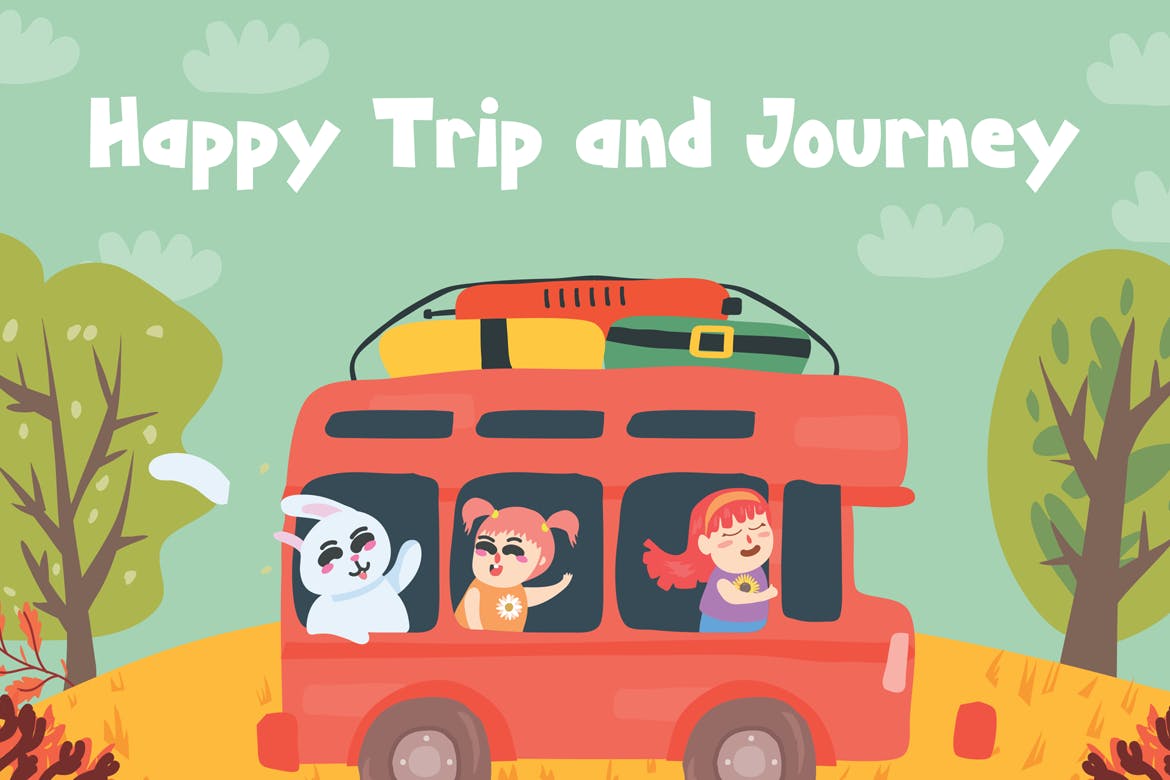 The Hound – Modern Cartoon Font
The Hound Font is the result of reminiscing the old western style with a modern twist. Even though it brings the seriousness and formality of a sans-serif font, it still reflects the fun, joy and happiness of a child's world.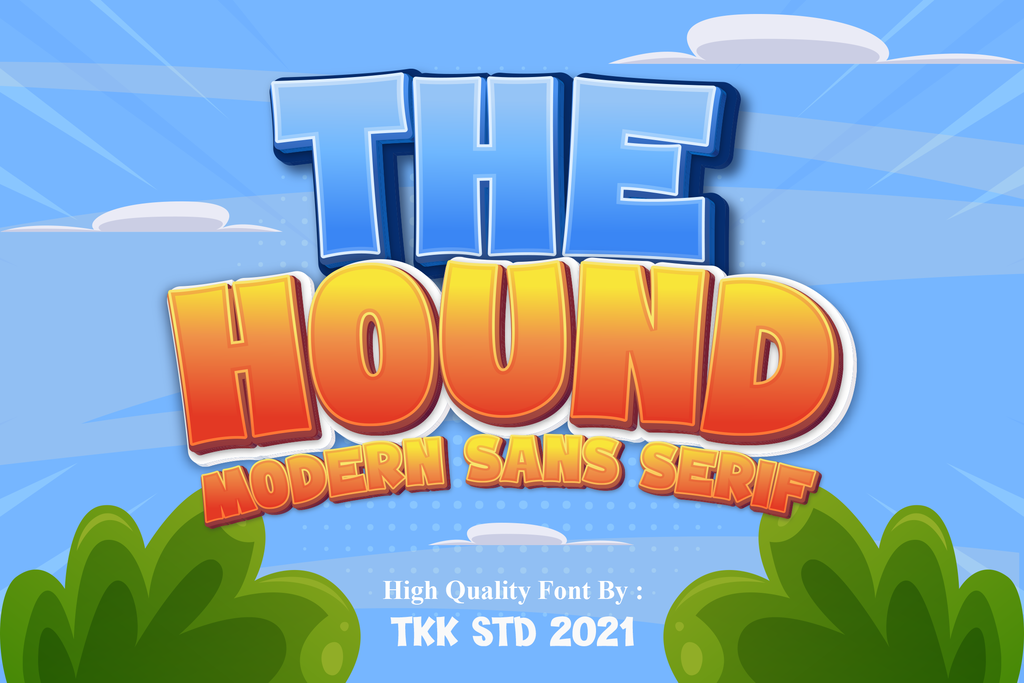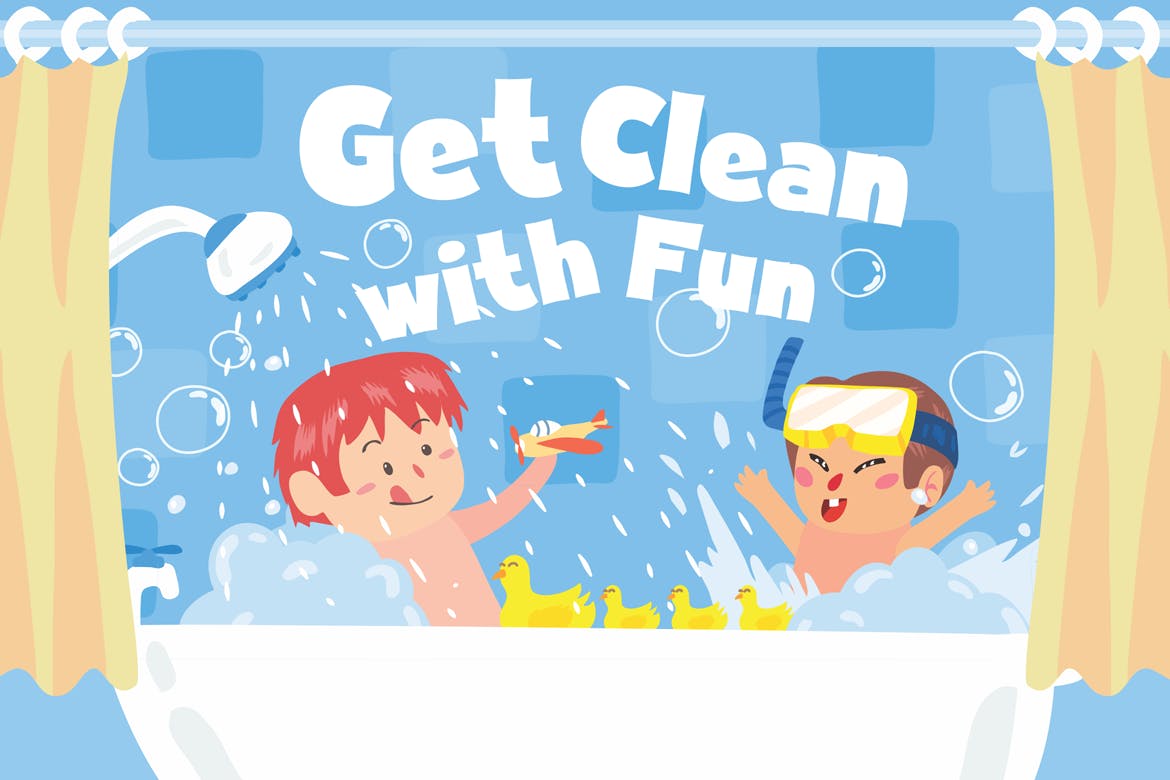 Light and Airy – Flower and Cute Girly Font
Light and Airy is a quirky handwritten font that is slim, solid, and tall. It features a feminine touch to every word. It can be a great font for many designs such as packaging writing, doodle font, children poster, and many more.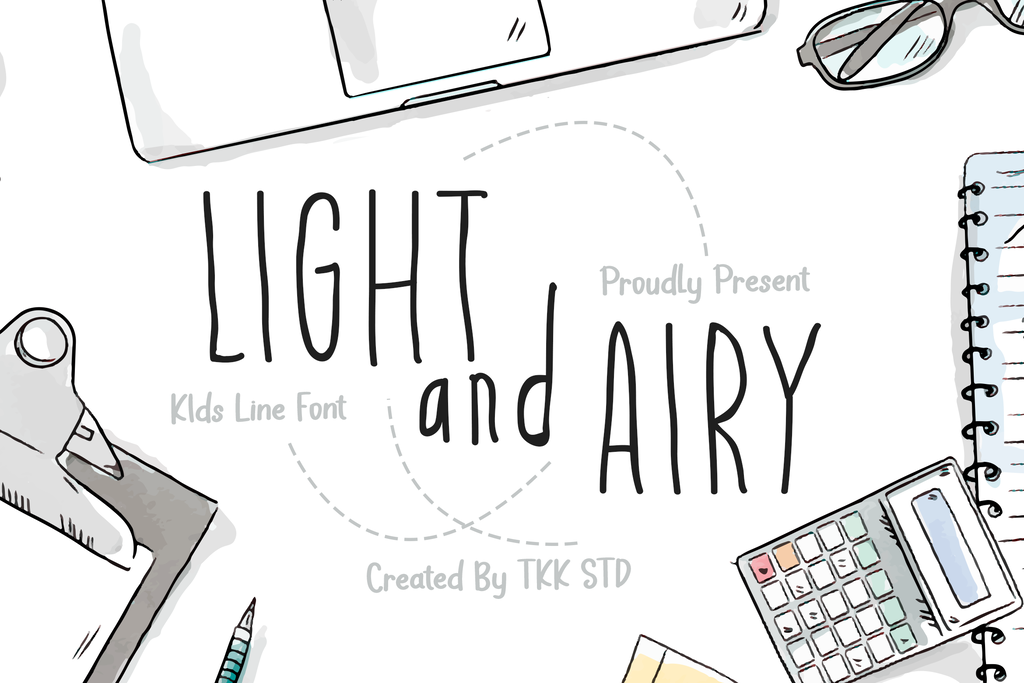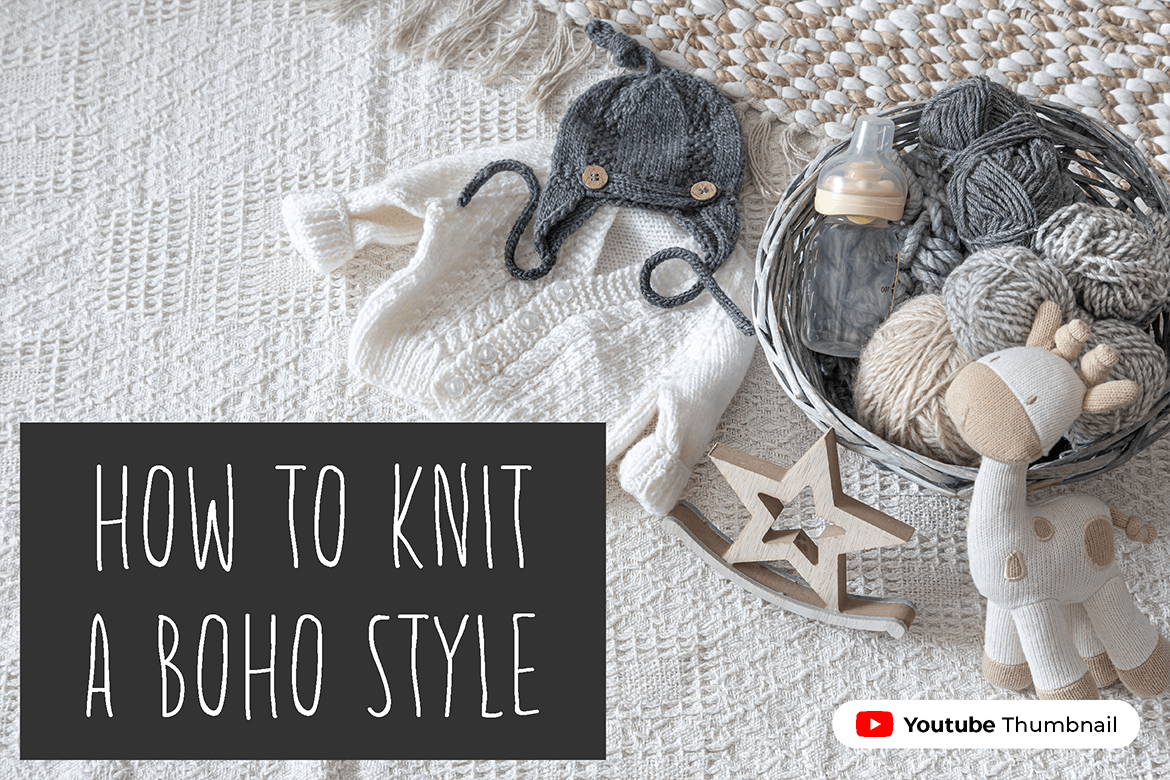 Kiddy Play – Kids Gaming Font
Kiddy Play is a perfect choice for those of you who want to emphasize the joy and happy feelings in every word you use on your project. It has a square shape with rounded corners and a pleasing baseline that make it's suitable for your fun designs.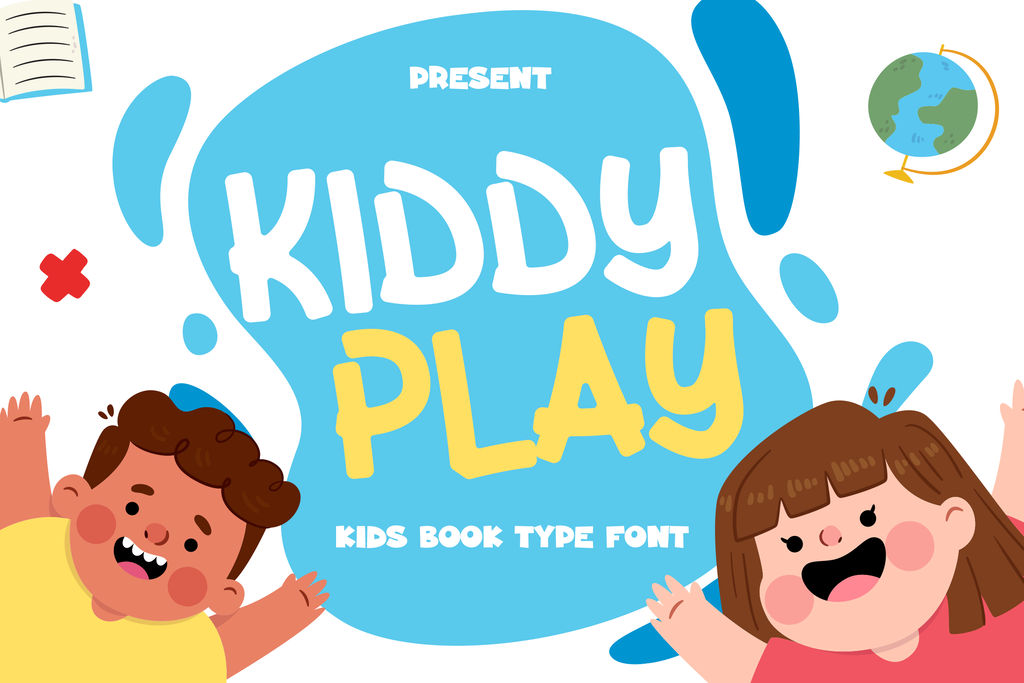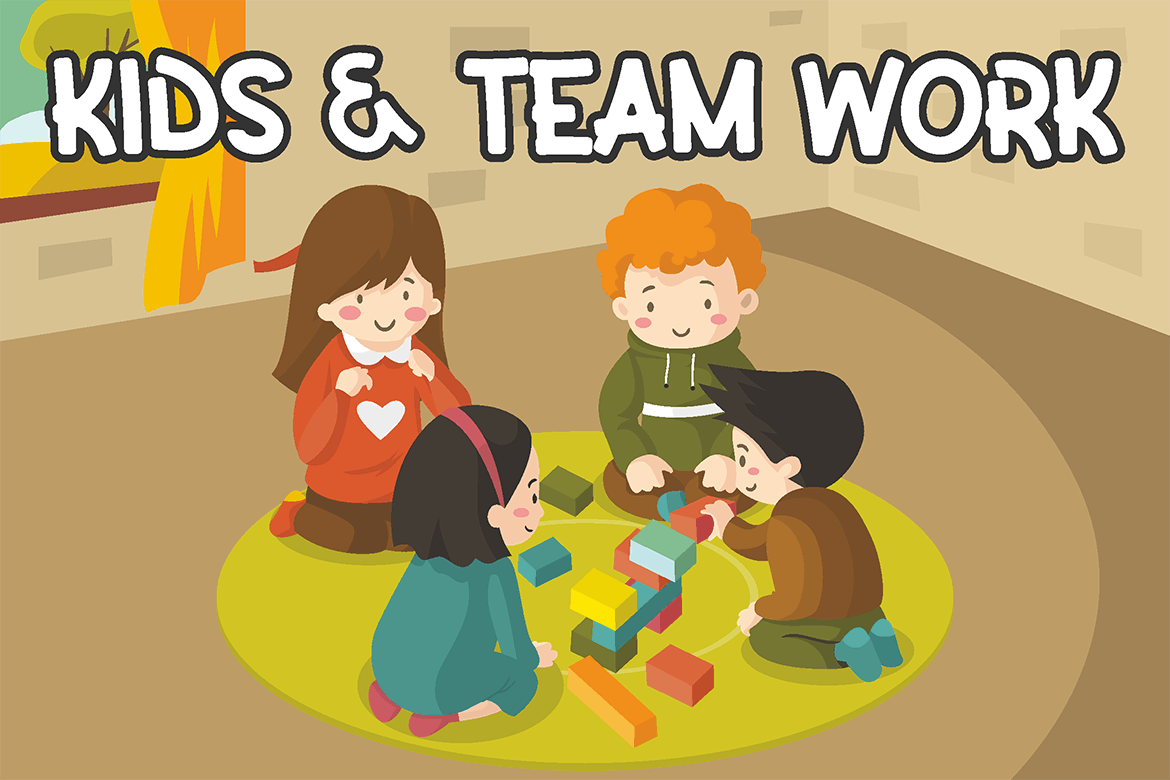 Kartooni – Cartoon Font
As it speaks for itself, Kartooni carries a classic cartoon feel to its writing. This font is a bold and awesome display font. Whether you're using it for designs related to cartoons, children's games, or just about any creation that requires a beautiful touch, this font will be a great option.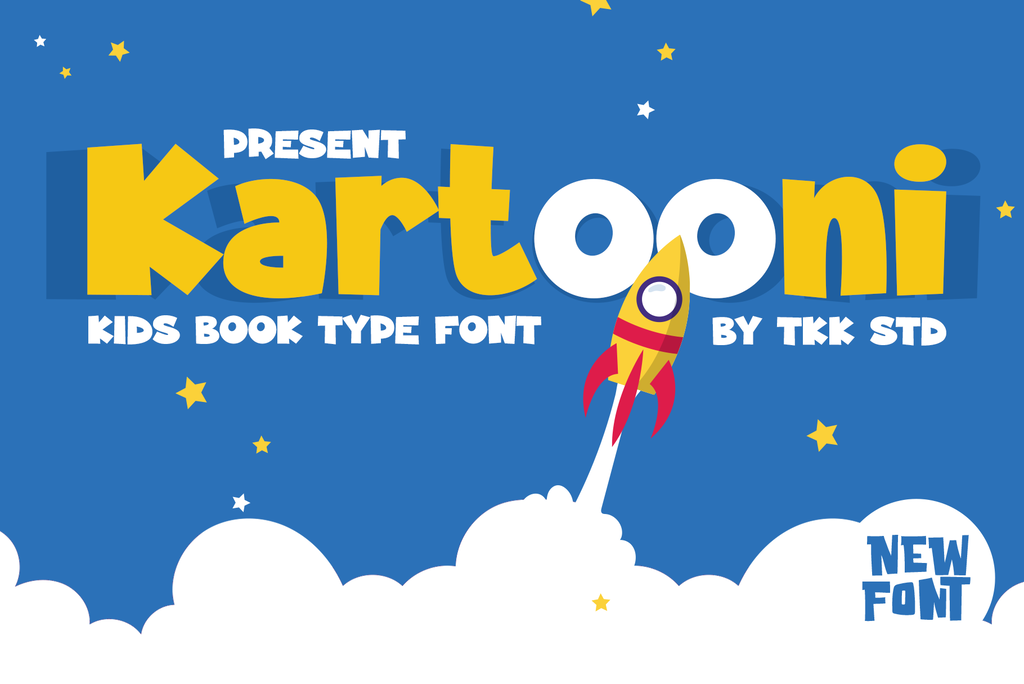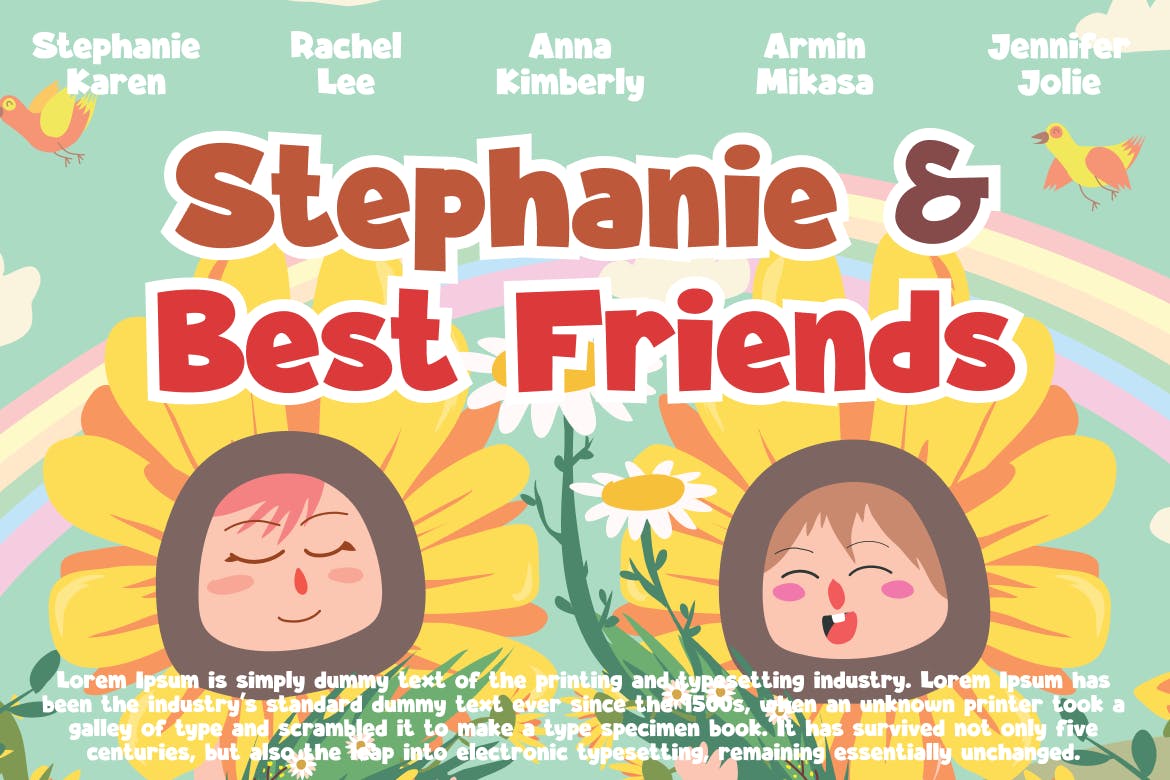 Notes :
All font includes basic latin, numeral and punctuation.
Most of them include multi language support and families.
All have OTF, TTF, and WOFF types.
Use the fonts and artwork for packaging, book covers, logos and branding.
Deal terms:
Delivered as an instant download, after completing your purchase.
These items can be used in both personal and commercial projects. We have 6 different licenses for these. Check the EULA
The font(s) you purchased cannot be sublicensed, resold, shared, transferred, or otherwise redistributed on its own.