Do you always work with Adobe for any of your graphic design or illustration projects? As one of the world's leading creative software, Adobe indeed has many designing feature databases to support our creative work. This review will focus on Adobe Fonts, or formerly known as Typekit until October 2018.

Partnering with many leading foundries globally, Adobe Fonts strives to provide thousands of mesmerizing fonts to all designers. Adobe is always good with their slogans; this time, Adobe Fonts guarantees us "quality fonts at your fingertips" with unlimited, licensed fonts.
Unlike Typekit that's used to be a standalone product, Adobe Fonts is a part of Adobe Creative Cloud (CC). To access its complete embedded fonts library, users only need to subscribe to the Adobe CC, which also includes access to other Adobe software like InDesign, After Effects, Illustrator, Photoshop, etc.

Every clickable font will direct users to its individual profile page, where we can create sample text as a preview, see its Designer, Foundry profile, Licensing Information, and Details (How to Use the font and Glyph Support & Stylistic Filters).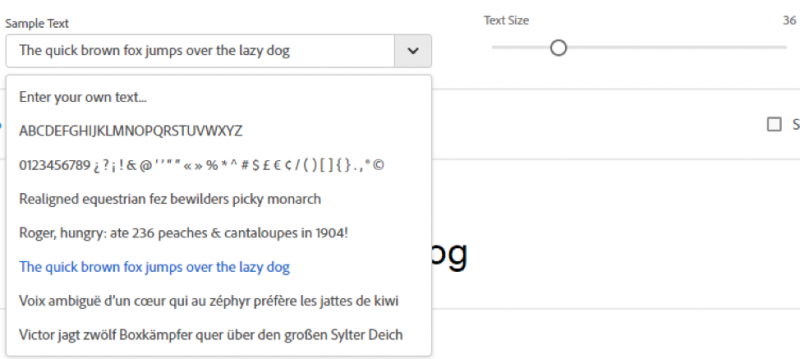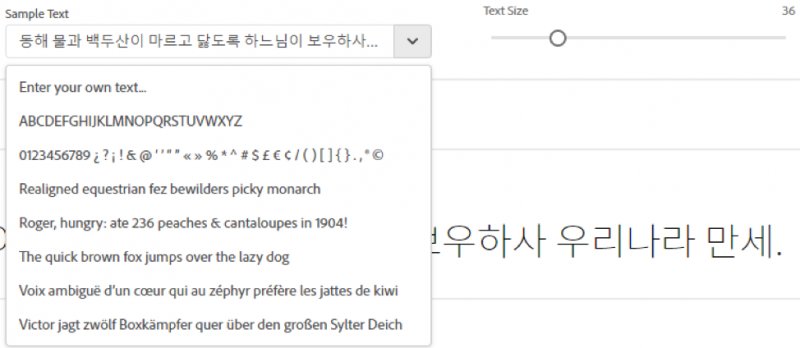 The Sample Text field offers several options to help users better identify whether the font suits their needs or not. Depending on the font type, this field also provides a text with special characters in letters, symbols, or punctuation marks. Non-Roman alphabetic writing systems like Korean and Chinese will show default preview text in Hangul and Hanzi.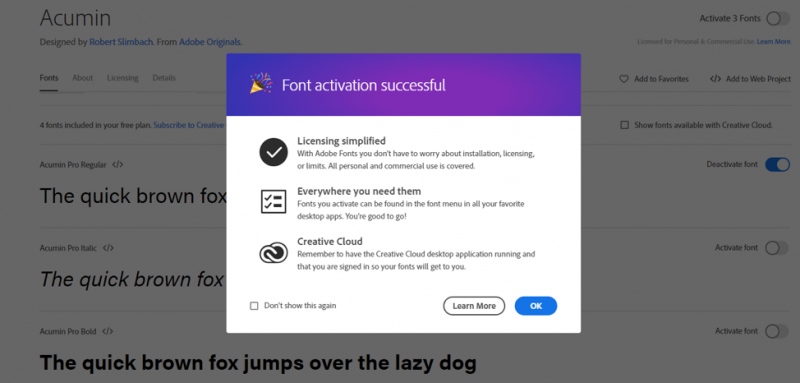 Note, however, that Adobe Fonts is included for free with all plans. Some fonts listed on the website may or may not have already been available with Creative Cloud. If the font you're looking for has been available on CC, then there's no need to click Activate on the selected font. Otherwise, you'll need to click on the Activate switch button.
There'll be a limitation on how many fonts we can activate, depending on our Adobe CC subscription type. Activated fonts will always be tied to the user's Adobe ID, allowing login across multiple devices and access every time everywhere.
All fonts on Adobe have been "cleared for personal and commercial use" (licensed). Since its change to Adobe Fonts, thousands of additional fonts have been regularly added, including those from the Adobe Originals library. If you're a long-time visitor from the Typekit era, you probably notice that some of the font names shown here may have become a little bit different than before.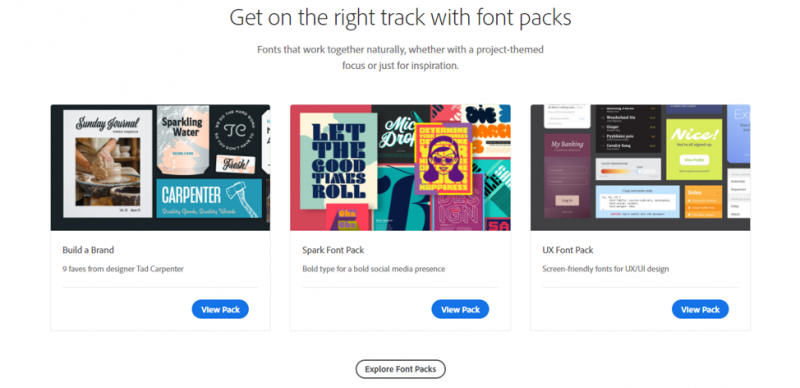 If you're experiencing designers' block and not having much time to browse through all the fonts in one sitting, it also has a special section named Font Packs. These font combinations are curated from many project-themed focuses and talented designers.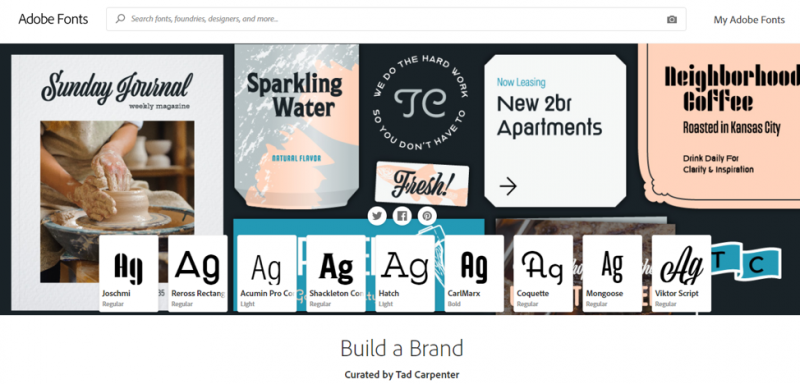 Upon clicking on one Font Pack, users will find a brief description of the font combination, a list of featured fonts, the designer's profile and pack expiration policy, as well as more font packs to browse on.
Main Features:
Classic neat, slick Adobe-style website with thousands of licensed font collections
Household name with a large community
Exclusively integrated with users' Adobe CC account across multiple devices and accesses
No extra charges other than users' subscription fee
We hope the review on fonts.adobe.com above gives you clear information about and tools offered on the website!
Tags: adobe, adobe fonts, font, review