A lot of UX designers may be familiar enough with Illustrator or Photoshop to build their design. However, there is another software that is perfect for this type of design work; it is called the Adobe Experience Design or Adobe XD.
This software is built specifically for UX design and provided with fantastic features that make UI/UX design much easier. It is a remarkably responsive and intuitive software, allowing its users to build a prototype faster and hassle-free.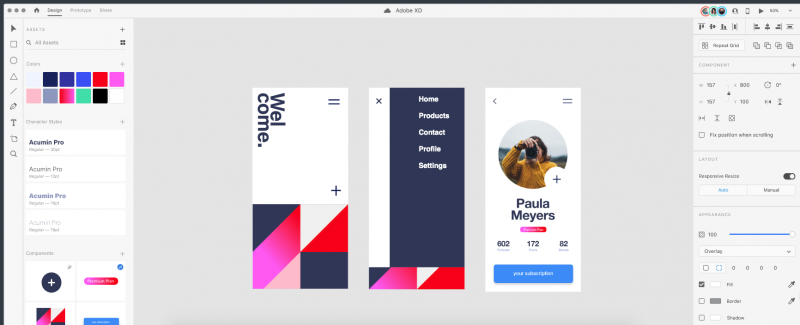 Adobe XD is a vector-based digital design tool usually used to design and build a prototype of apps and websites. This software works well on Mac and Windows, and also iOS and Android operating systems. You may use it on your desktop by installing the software or on your mobile device via the cloud.
Thanks to its ease of use and fantastic features, Adobe XD stands out among its competitors, such as Figma and Sketch. Additionally, it also has the advantages of user familiarity being one of Adobe programs and cross-platform support.
Features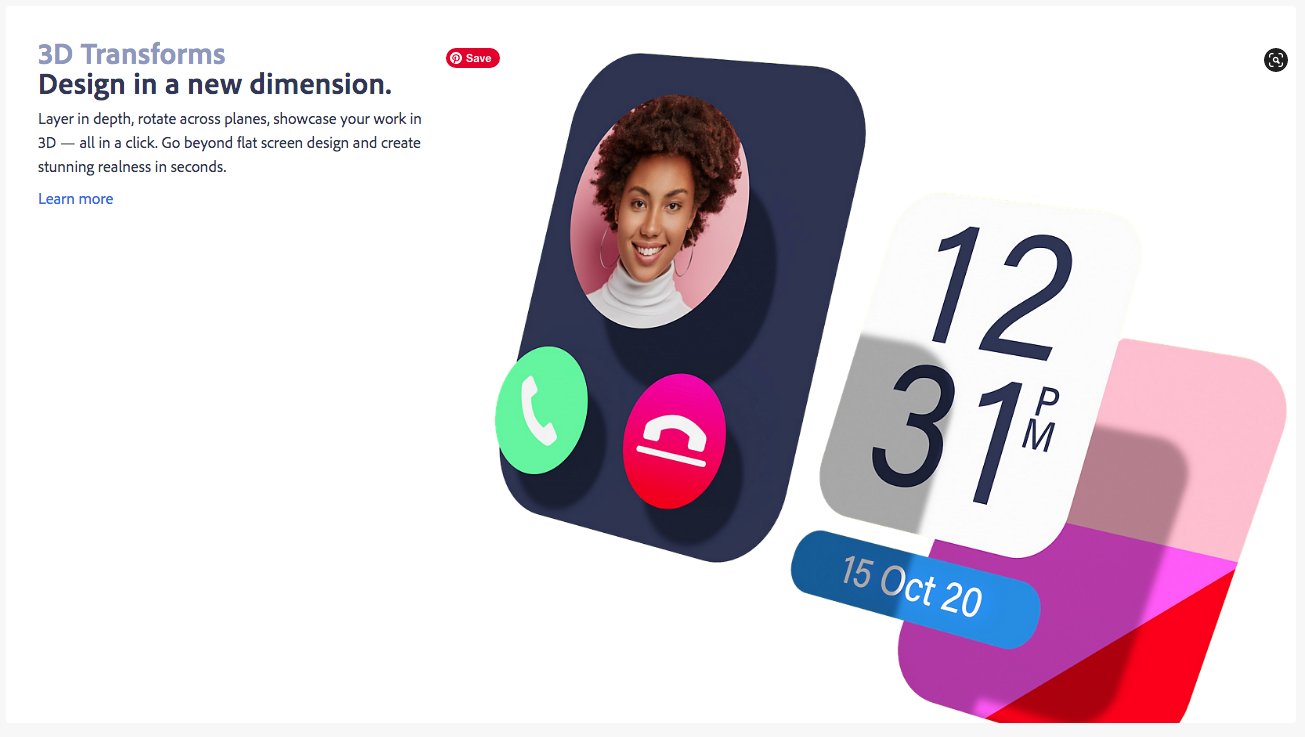 This program provides a lot of features you can wish for in UX tools. While you may feel familiar with many of these tools, others were redesigned for a better UX design experience. Here are some of the key features of this program:
UX Kits. With this kit, you can visualize the prototype you created on various platforms, such as Apple iOS, Windows, and Google.
Repeat Grid. A smart feature to duplicate the grid that you create to save plenty of time when designing something repetitive like tables, text lists, or image lists.
Symbols. You can turn an object into a symbol and use it for all of your designs easily. When you need to make changes, you only need to do it once. All other symbols will be automatically updated, according to the changes you've made.
Creative Cloud Libraries. You can access assets from your Creative Cloud Libraries from Adobe XD.
Prototype. A simple click on the Prototype tab lets you check how your apps or web will look.
Preview. This feature will allow users to see how their design works and each transition plays out.
Export Assets. It is also easy to export your asset in this program since it can automatically provide the 2x and 3x versions needed by iOS or Android.
Custom plugins. Compatibility with custom plugins.
Plenty of documentation and tutorials for an easier learning process.
There are a lot more features available in Adobe XD that makes this program worth trying for every UI/UX designer out there. You don't need to worry about purchasing the license since it offers a free XD Starter plan. This free plan includes one active prototype, one active design spec, Adobe Fonts, and 2GB cloud storage.
Once you think you're ready to work with this program fully, you can purchase one of the three available plans: XD individual license ($9.99 per month), XD for teams ($22.99 per month per user), or XD for enterprise.
Tags: adobe, adobe xd, design, design tools, designer, designer tools, ui, ux