Due to the nature of their work, graphic designers can work from anywhere they want, given a proper setup. Most professional designers' preferred setup is a desktop PC with powerful hardware and a colour-accurate monitor(s) alongside graphic design peripherals such as pen tablets. However, the total cost of this desktop setup can easily hit US$10000.
A laptop could be an alternative solution for those who cannot afford such an enormous amount of money. Most modern laptops are powerful, light, portable, and require less power to operate than a professional PC setup.
Here are some of the best laptops for graphic designers out in the market. Although, keep in mind that most laptops we are about to mention are not "cheap" by any means. However, their price tags are justified by their powerful specifications that can handle extensive creative works.
Apple MacBook Pro 16" 2019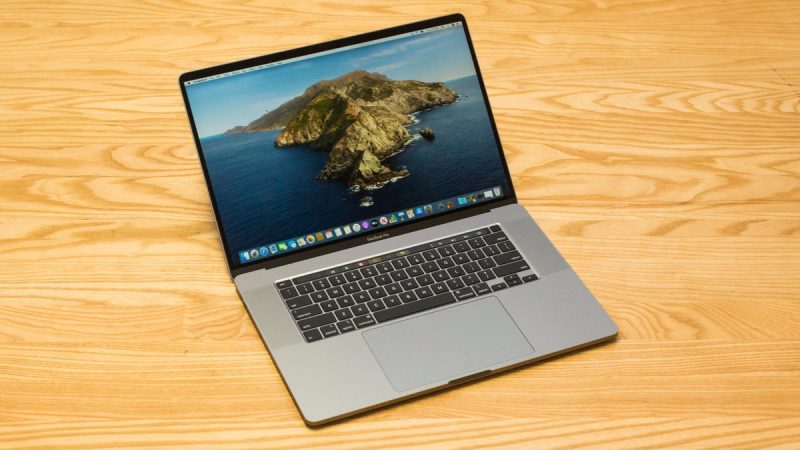 Undoubtedly, the most popular laptop for designers, the Apple MacBook Pro series, is still considered the best laptop for graphic designers. Continuing the tradition of powerful hardware with a thin-and-light design, the Apple MacBook Pro series boasts a 16-inch Retina display with a powerful AMD Radeon Pro 5300M dedicated GPU in its cheapest model. Storage is handled by 512GB – 8TB SSD, depending on the model.
With a price tag starting from US$2499, it is nowhere near cheap. However, with Apple's brand image, powerful hardware, vast storage, and an average battery life of 11 hours, you do get your money's worth.
Dell XPS 15 9510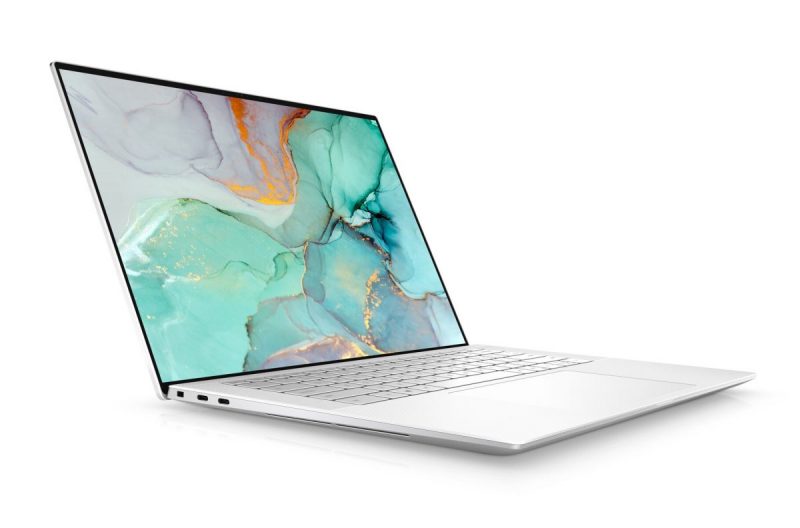 If you are not a fan of Apple's brand image and want a reasonably powerful laptop with a sleek design, Dell XPS 15 9510 might be a perfect choice for you. A powerful machine in a thin and light notebook, Dell XPS 15 9510 offers an up to UHD+ display—a higher resolution than MacBook's Retina display.
Its US$1799 price tag comes with an 11th gen Intel Core i7-11800H processor and RTX 3050Ti discrete graphic card. However, although sufficient, the graphic card is still a little weak by industry's standards. With just 4GB of GDDR6 VRAM, it may not handle more tasking works than other laptops in this list.
Microsoft Surface 3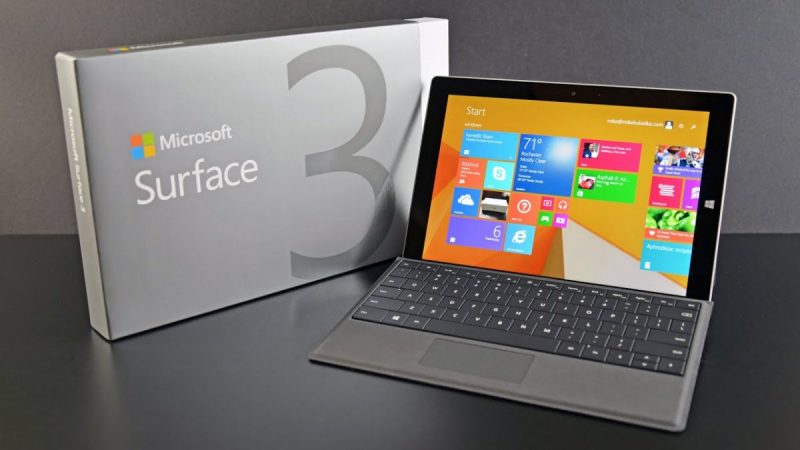 Microsoft Surface series is the answer for those who want a reliable laptop that gets the jobs done. Compared to the choices above, this laptop competed in a different market. While MacBook and XPS are suitable for senior designers, Surface laptops are the best for graphic designers with slightly less funding.
Microsoft Surface 3 laptops are still powerful computers, though. The premium model is equipped with a customized AMD Ryzen 7 3780U processor paired with a Radeon RX Vega 11 Microsoft Surface edition graphic card, 16GB of DDR4 RAM, and 1TB of solid-state storage with a price tag of US$2000.
Razer Blade 15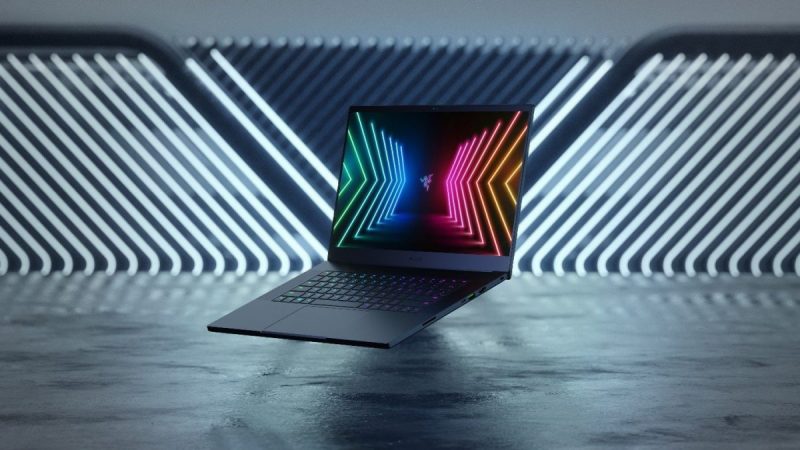 This laptop series is the best laptop for graphic designers by day, gamers by night-type users. Originally targeted toward gamers, gaming laptops, in general, has a reputation for being a powerful piece of technology and often surpasses "professional" laptops out in the wild.
Razer Blade 15 series is exactly that kind of machine. The lowest spec for the base model packs quite a punch, boasting 11th gen Intel Core i7-11800H, 512GB SSD, RTX 3060 graphic card, and high refresh-rate Full HD display with just a US$1699 price tag.
However, the Advanced model is the one that would appeal to graphic designers. Comes with an eye-watering US$3399 price tag, the top-of-the-line Intel Core i9-11900H processor paired with RTX 3080 graphic card powers a factory-calibrated 4k UHD OLED touch display. With 32GB of RAM and a vast, ultra-fast 1TB of PCI-e Gen-4 NVMe SSD, this beautiful laptop can handle any professional design task without any real issue.
Lenovo ThinkPad E15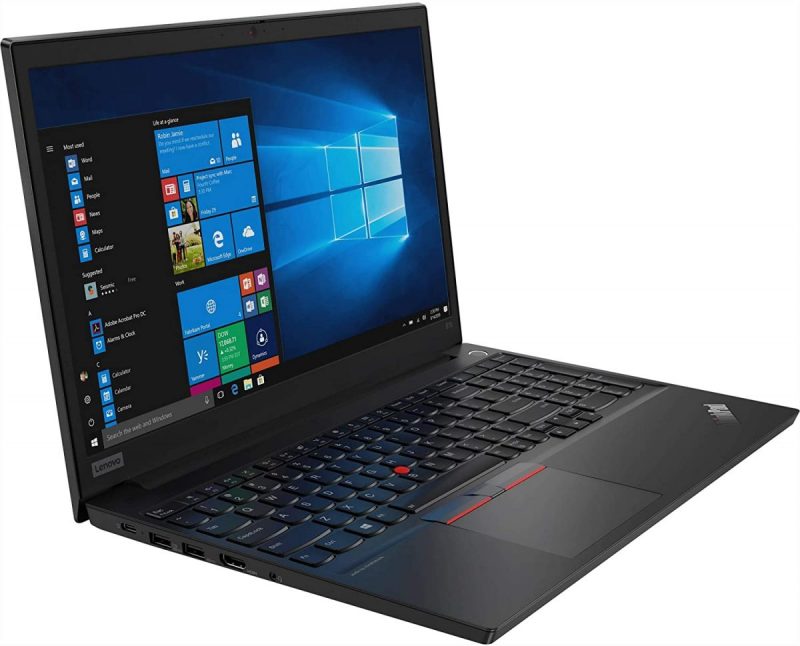 A powerful, stylish, and portable machine, the new ThinkPad E15 is the best laptop for graphic designers for under US$2000. However, the screen size and resolution are just okay with only 15.6" of Full HD panel. However, this is to be expected considering the top model in this series came only with a price tag of just under US$1800.
However, mediocrity is limited only to the screen. Everything else inside this particular model came with a pack of punches. The efficient and powerful Ryzen 7 5700U with integrated Radeon Vega graphic processor is paired with 16GB of dual-channel DDR4 memory, ready to handle any extensive graphic tasks easily. 1TB SSD handles your space-hungry assets without much hassle.
The true appeal of a ThinkPad brand image is its renowned durability. Lenovo claimed that every ThinkPad device underwent MIL-SPEC testing for durability. You can throw anything—even water—to your ThinkPad E15 device, and it will handle it, making it the best laptop for graphic designers with an active lifestyle.
Tags: design, designer, designer laptop, designer tool, graphic design, graphic designer, laptop