The internet has worked wonders in expanding many businesses' reach across the world. Now, anyone from companies to individuals can build their businesses solely on the internet, which is something that has never been seen before. Graphic designers, for example, can now utilize the best sites for selling fonts either for their main source of income or as a side gig apart from their main jobs. It's simply wonderful.
The Best Sites for Selling Fonts
Across the internet, the best sites for selling fonts have emerged as the platform for selling fonts made by designers online. By being sold online, anyone across the world can buy fonts made by a designer from across the world.
Even better, font designers can now market and sell their products in places they've never reached. Since the best sites for selling fonts are also highly specialized, designed, and experienced in selling fonts for customers worldwide, they also offer significant help for aspiring font designers looking to sell their fonts on the internet.
The Examples
If you're a font designer, be sure to read the following recommendations if you want to sell your fonts online!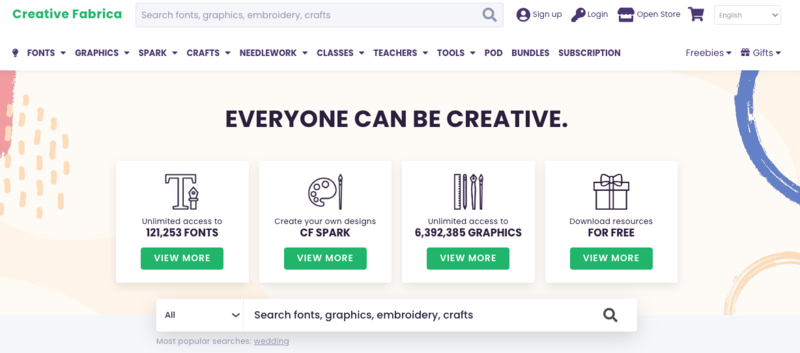 The first recommendation that we are going to list in this article is Creative Fabrica. One of the most famous recommendations on this list, this website offers a large affiliate network for not only website owners but also for social media influencers who are looking for resources to ensure the longevity of their businesses.
As one of the best sites for selling fonts, Creative Fabrica is also very friendly for designers who want to decide their own prices and do not want to be tied into a particular selling platform.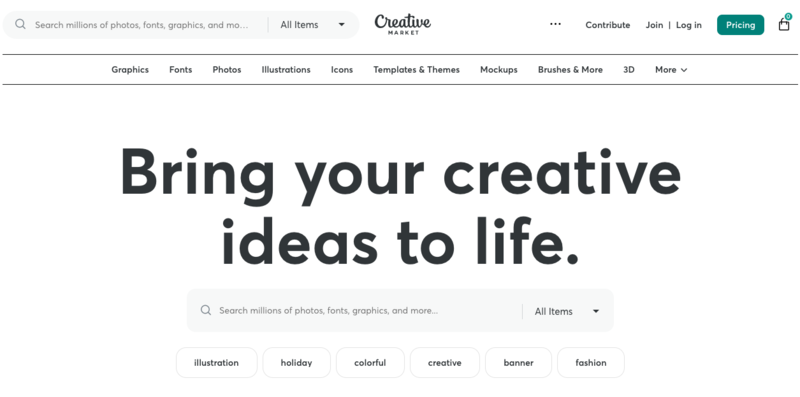 The next one is Creative Market, a website that is commonly referred to by designers who want to turn their creative passion into an opportunity to make money. As one of the best sites around, this website has more than 9 million members and is also a great system for partnership for both creators and also customers.
On this website, creators can also track stats and use the website's system to communicate and keep up with the customers, which in turn makes it easier for the creators to communicate with the market.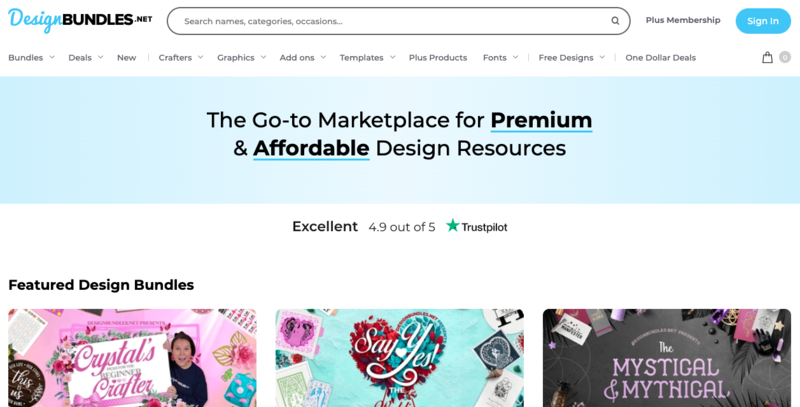 Another great example on this list is Design Bundles. With a set of complete features for the designers to make a side gig, this website is also equipped with a testimonials feature for everyone to see to better understand their needs and for the designers to sell their products properly.
Compared to other websites, this website also offers 7-day payouts and promotions for every sale, which is extremely profitable for designers to earn some quick money and market their products even more on this website.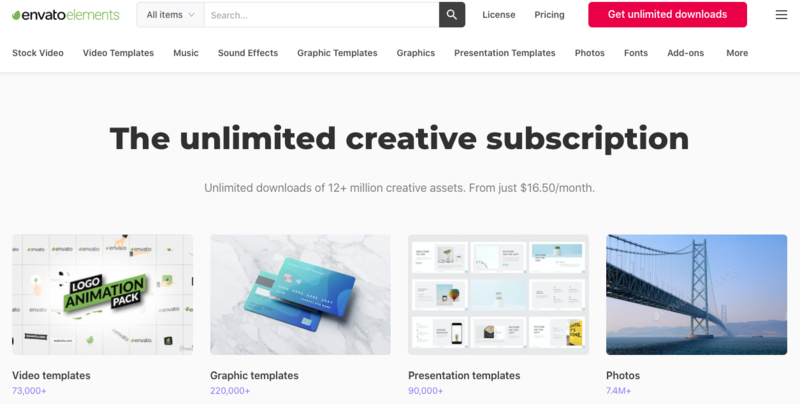 Envato Elements is the right place for you if you're looking to get some money by cooperating with others, such as through agencies and similar institutions. It has all of the features aforementioned in the previous examples and the opportunity for you to become something more than a simple font designer.
Even better, by joining the vast community of designers on this website, you'll have a better chance of expanding your portfolio and also to train your skills even further compared to other websites.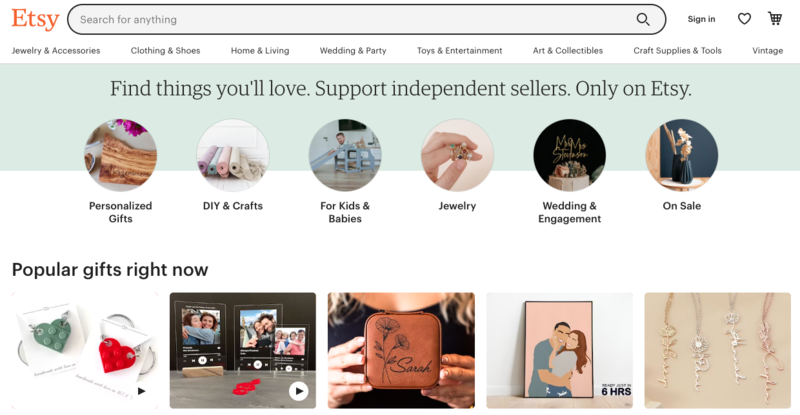 It's safe to say that you can find probably almost anything that you want on this website, even fonts. As one of the most famous marketplace websites, Etsy offers a surprising number of opportunities for font designers who want to sell their products on this website.
By selling the fonts in font bundles, designers can get a higher profit than ever before thanks to the website's reputation as one of the best sites for selling fonts and also wide availability across the world. While the competition can be quite stiff on this website, it's quite worthwhile for you to sell your fonts on this website.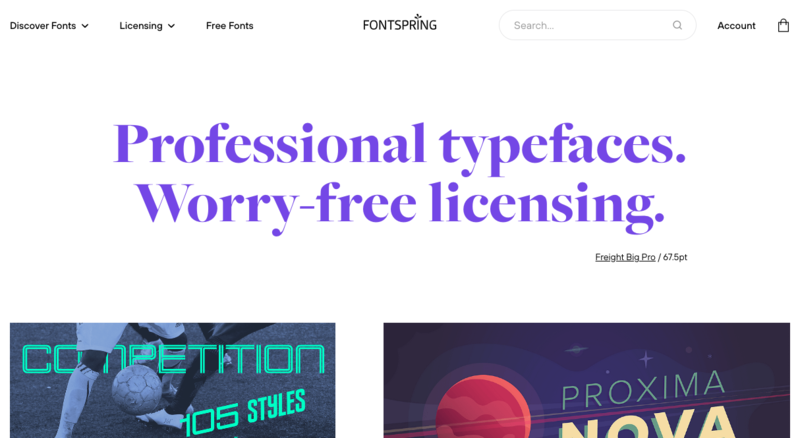 Easy-to-use web fonts, access to previous purchases, one-stop font shopping, great royalty rates, and flexible licensing are some of the best features that Fontspring offers for customers and designers alike.
With the significant amount of security and profit that the designers can get from the website, it is recommended for them to join this website, especially if they want simplicity and security when dealing with customers.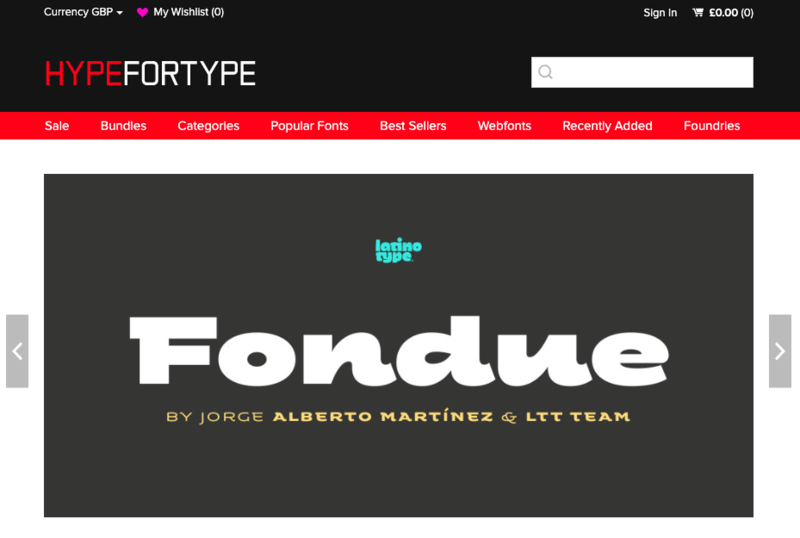 As the UK's largest online font distributor and seller, HypeForType is always open for aspiring and talented fonts designers who are looking for places to sell their fonts. With a relatively simple submission process, check this website if you want a relatively quick and also uncomplicated submission process.
Moreover, this website also has no exclusivity clauses, so you can always go to other websites whenever you want to market your fonts there while enjoying HypeForType's marketplace simplicity.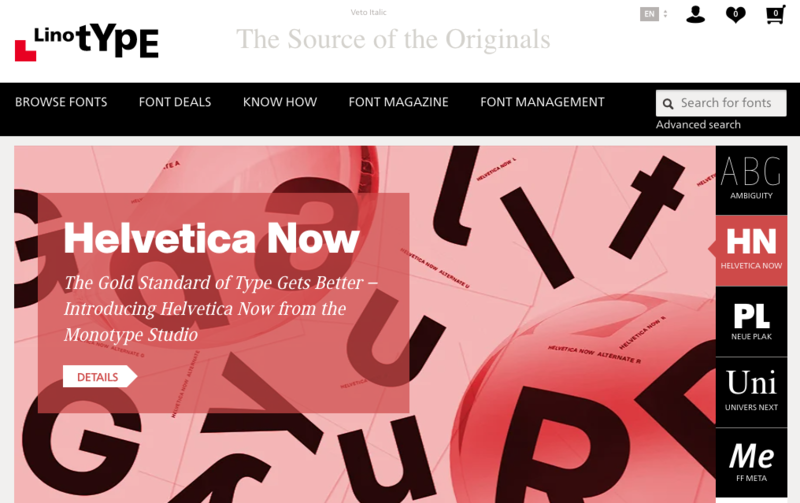 As one of the main websites from Monotype, Linotype has an average number of 40 million visits from over 200 countries every year. By having a direct sales process for all the fonts, this website is equipped with complete font licensing options and multiple reliable points of distribution.
As one of the best sites for selling fonts that are supported by cooperation with ad agencies, publishers, printers, design firms, and corporations, font designers can choose to sell their products here to utilize these long-lasting professional relationships.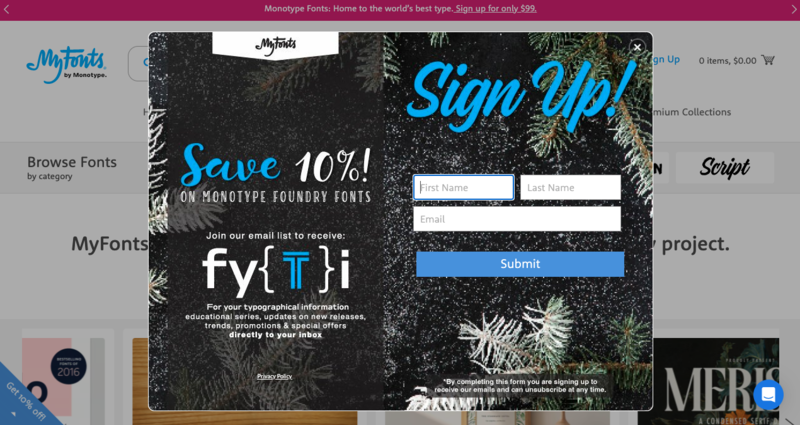 The last recommendation on this list is MyFonts, one of Monotype's marketplace websites and definitely one of the best sites for selling fonts online. With one of the most comprehensive partnership systems on the list, MyFonts offers a complete guide for font designers who want to start selling their products in this marketplace.
Apart from having all of the benefits of formation in the examples above, the existence of the complete process guide for designers to sell their fonts here makes the website highly recommended for them and to prevent confusion from them.
Conclusion
By using one of the examples above, these best sites for selling fonts can be the solution for designers who want to market their fonts on the wider global market. If you're interested in typography and fonts in general, visit our blog now for more interesting articles about them!