Typography games are always fun. There are just so many fonts out there ready to be explored and experimented with. When it comes to block letter font options, designers mostly choose it to emphasize specific characteristics of what they're telling. Want to invoke some emotions? Use block letters. Wish to shout out some warnings? Use block letters, too.
What makes block letters incredibly powerful is how they put readability upfront, making them well-suited for headlines, titles, or signs. The most common composition about this font is their uniform thickness, (mainly) square corners, and tendency in including only capital letters, although the latter varies case-by-case.
Without further ado, here we recommend the best 30 block letter font options to spruce up your current or future designs.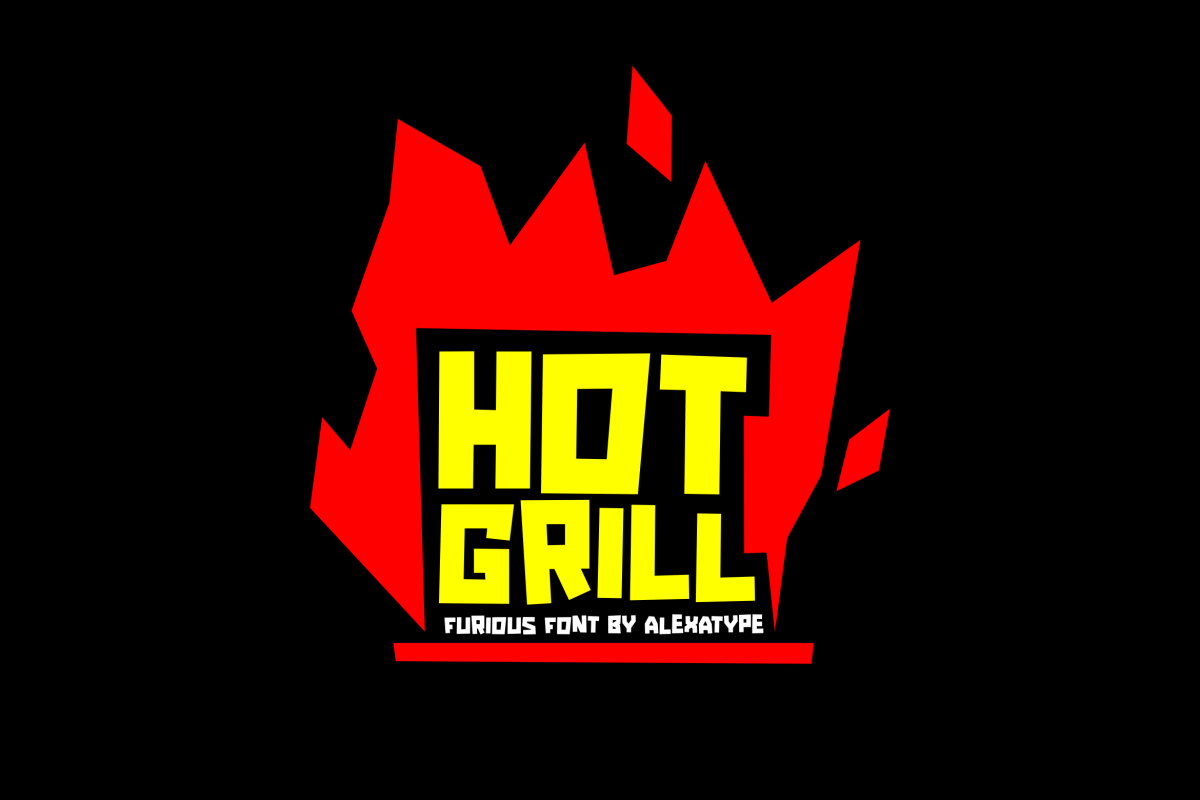 Hot Grill literally has fire on its logo. Still, this furious font is so much more than that: eccentric, sturdy, and empowering—a combination you definitely want to see while reading something with similar qualities. That means some of your favorite games, TV shows, movies, magazines, and even daily motivational quotes you consume to lighten up the day.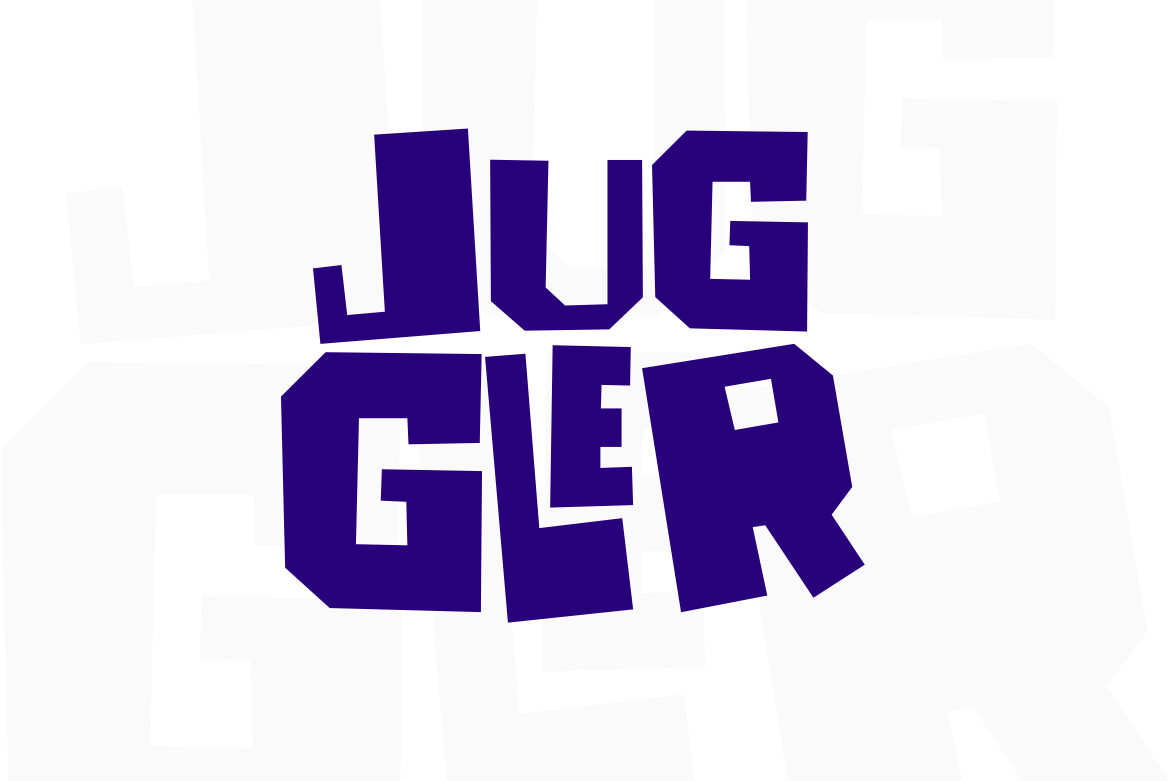 Juggler is extremely self-explanatory because I guarantee you'll definitely find that "juggling" energy from its fonts upon trying out this font sample. It probably even comes off as a bit untidy at times with all that jaggedness. Souls preferring emphasis and attitude in their works will love this bouncy addition to their designs!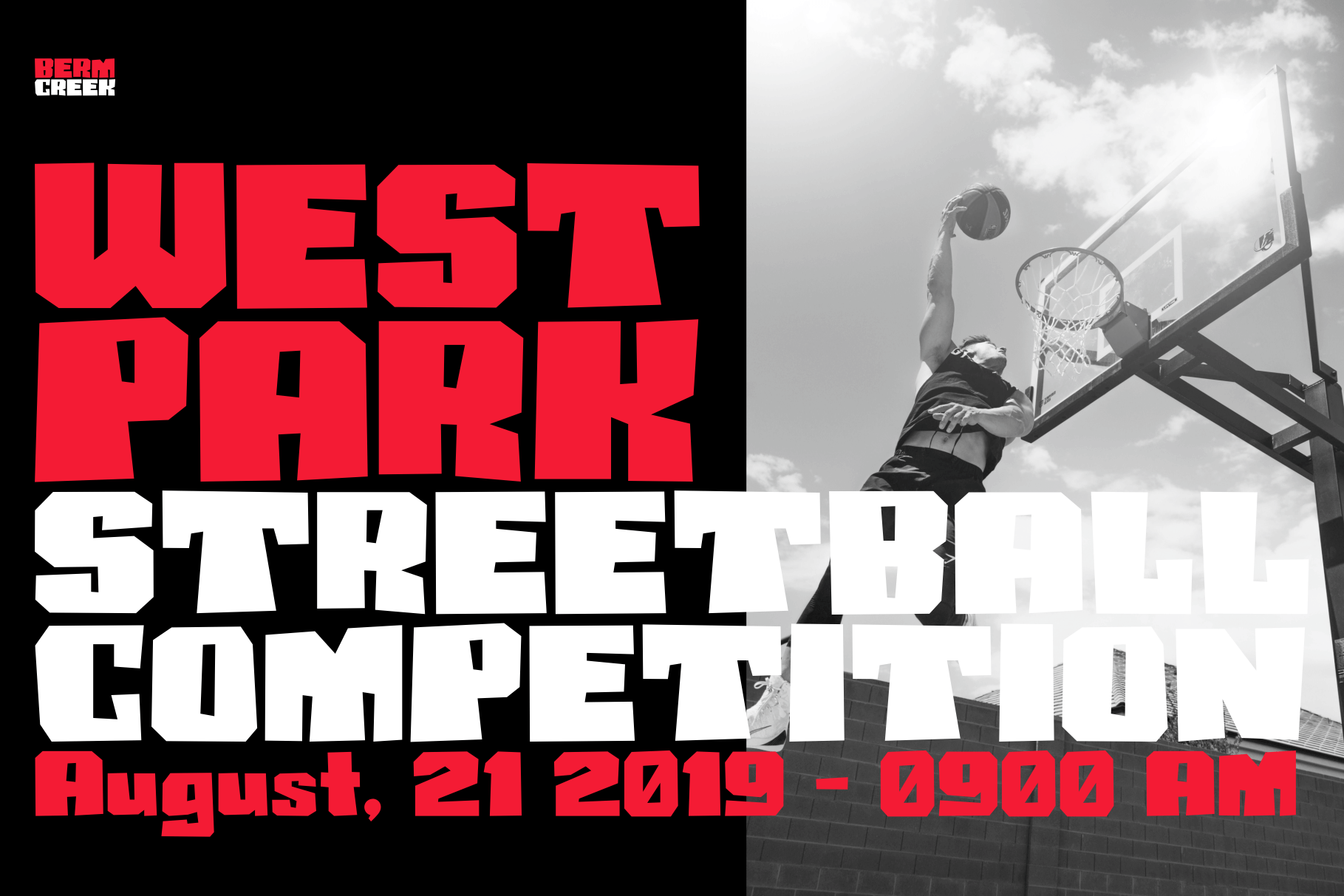 On the contrary to the previous font option, Berm Creek is much tidier and more consistent in its composition. But it still does what it does. Jagged and eccentric are still there. They say it accentuates a high cadence, but I can strangely see this also used for peaceful motivational quotes.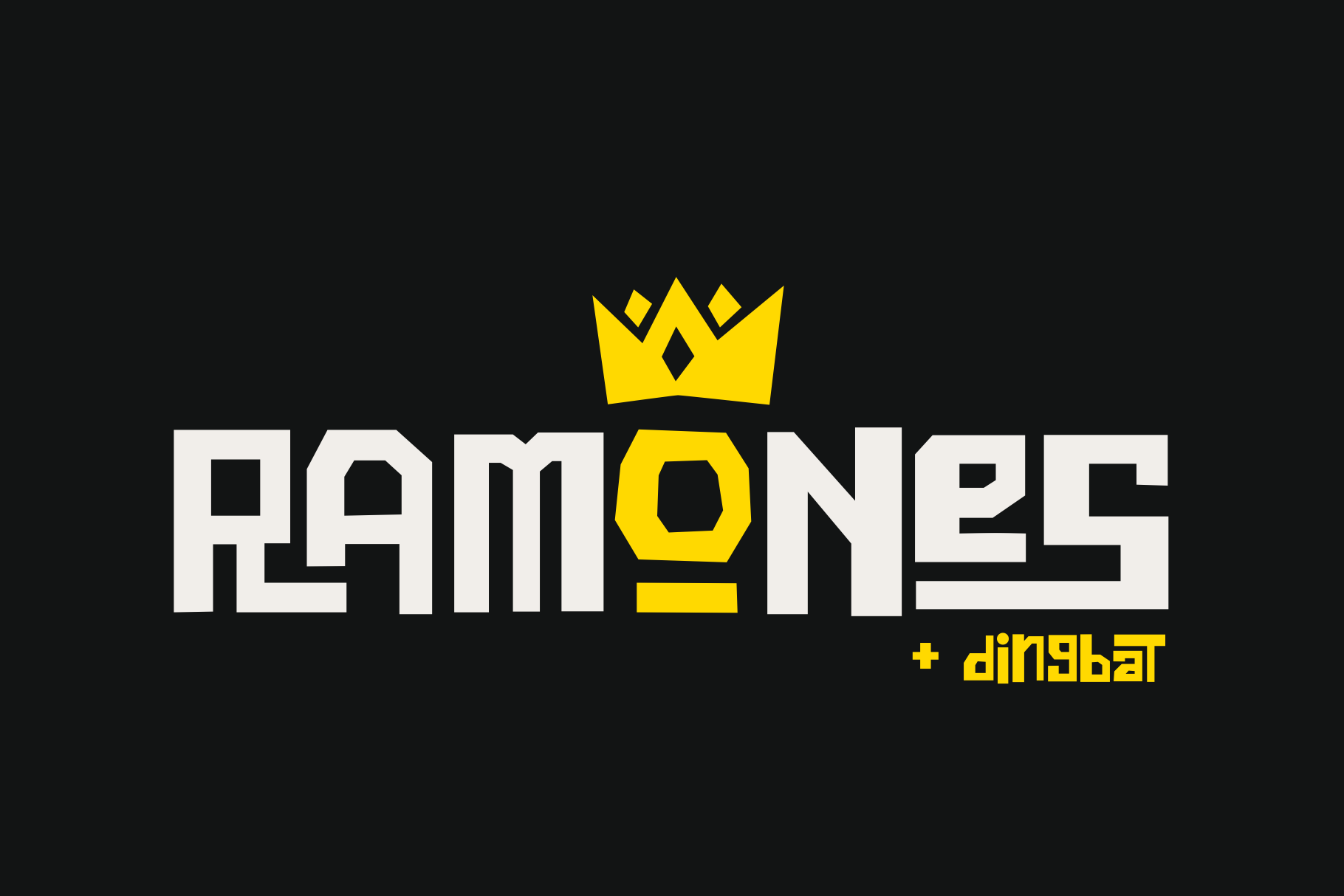 Ah yes, this one has that 1974 punk rock band energy, The Ramones, thanks to its font's sharp and bold designs. They can appear interlocked at times, just like how my creativity craves it. Ramones, however, isn't on the soft side. Pair it with Juggler will probably earn you more attitude in your design—not for the faint of hearts.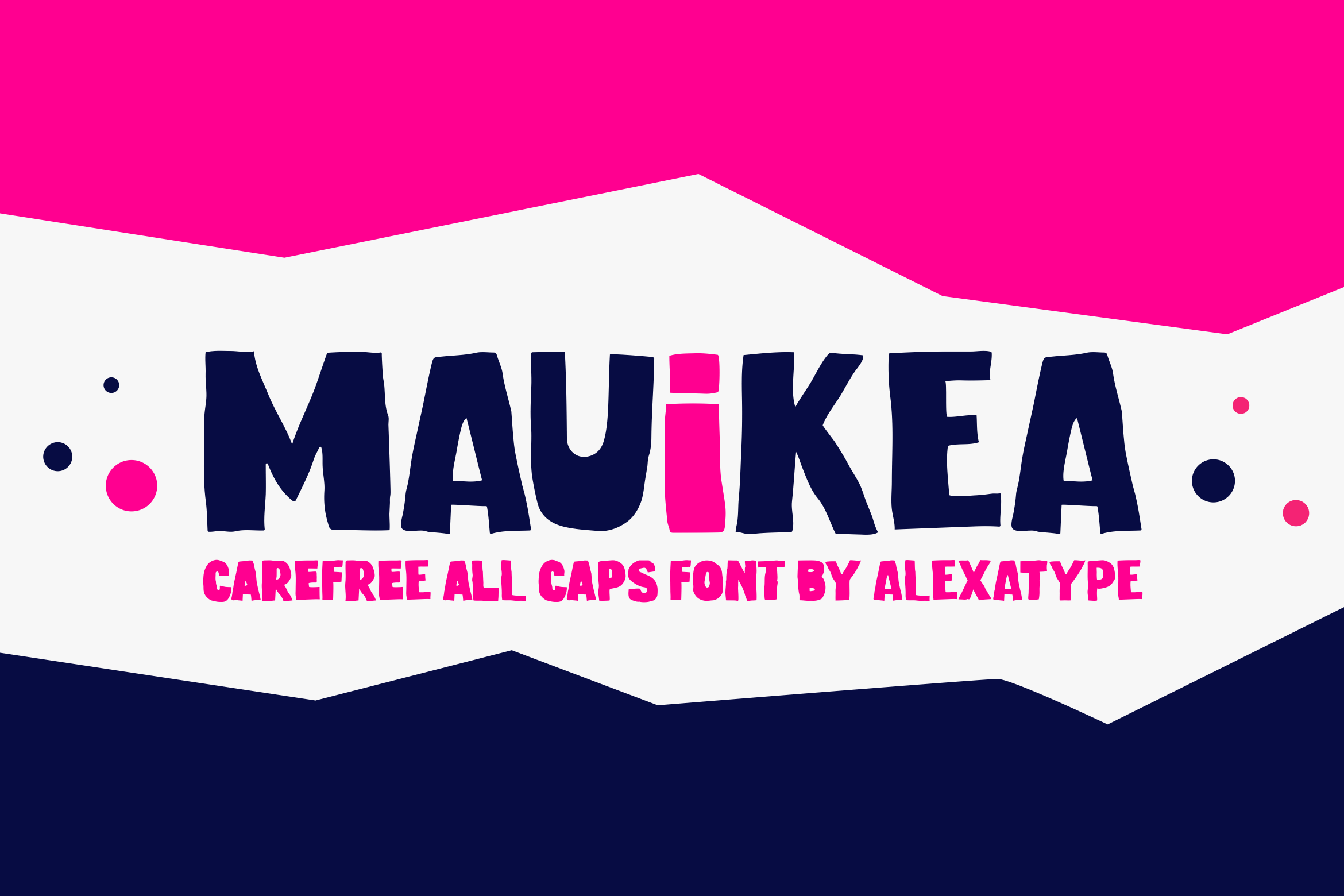 The point of creating YouTube videos is to display your topic or attributes clearly on the thumbnail. MAUIKEA delivers exactly this, only with more vibes and somehow care-free feeling for the readers despite its chunky form. Maybe your next video can benefit from such qualities.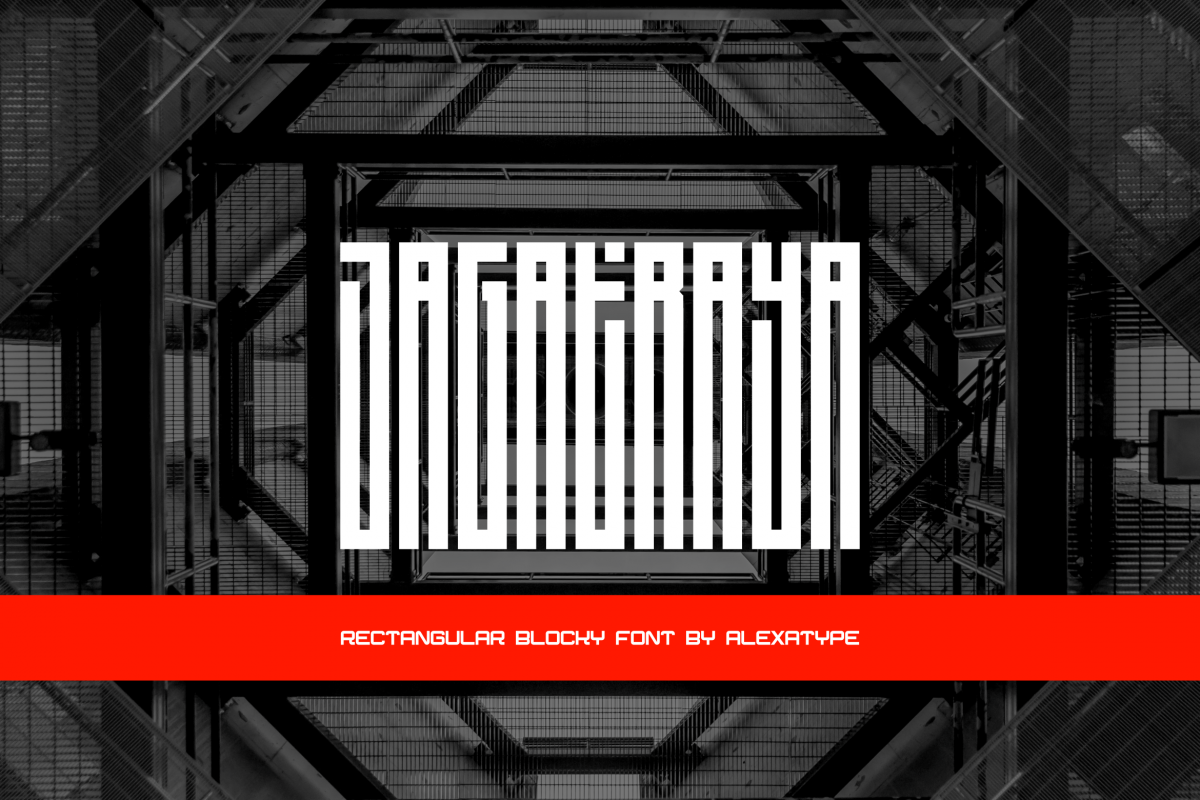 Oh my, this one probably throws you off guard the first time you see it. The fonts are significantly tall, blocky, and rigidly shaped to the point that it'll possibly be challenging to read in one single glance. But again, that's the appeal. This one belongs to those sophisticated font lists usually targeted for everything sci-fi and futuristic.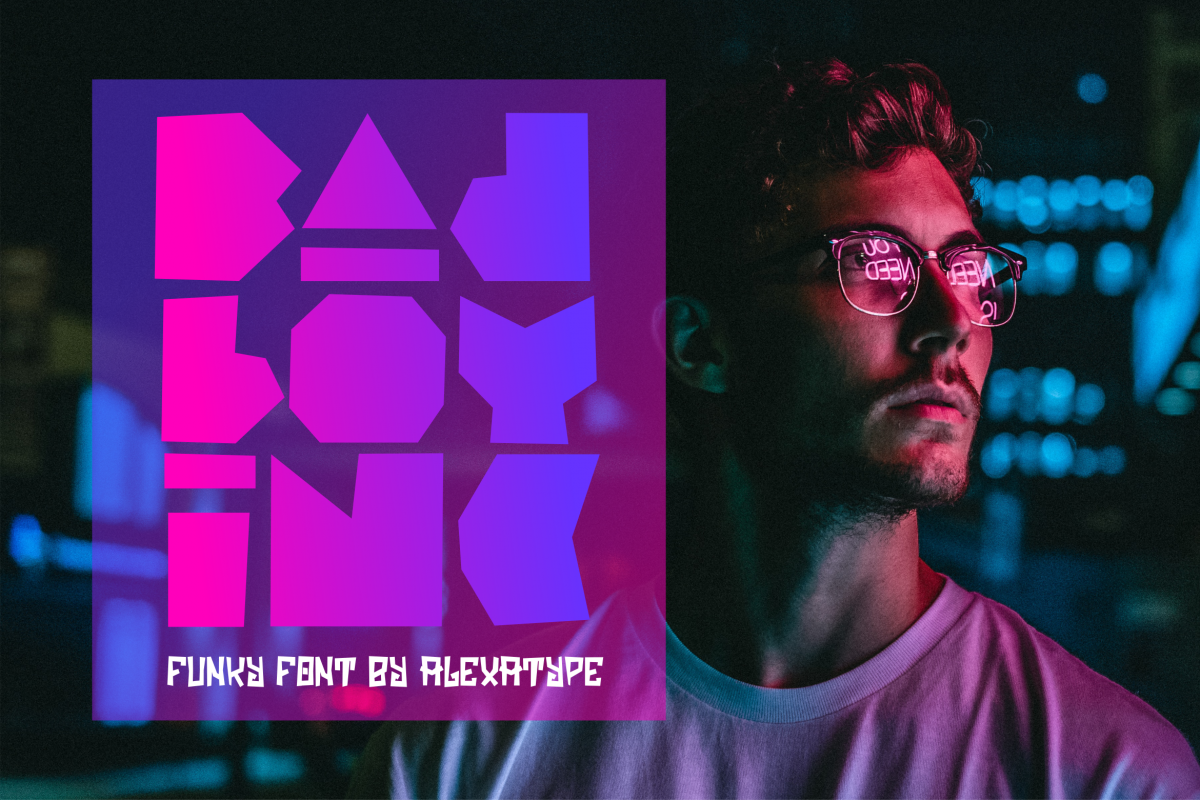 Bad Boy Inc isn't here to break anyone's feelings. It's just here to assist you in creating beautiful designs, particularly concerning music. Bad Boy Inc looks pretty funky and bold, although you still can probably detect its playfulness and rebellious vibe, which fits the name so well, right?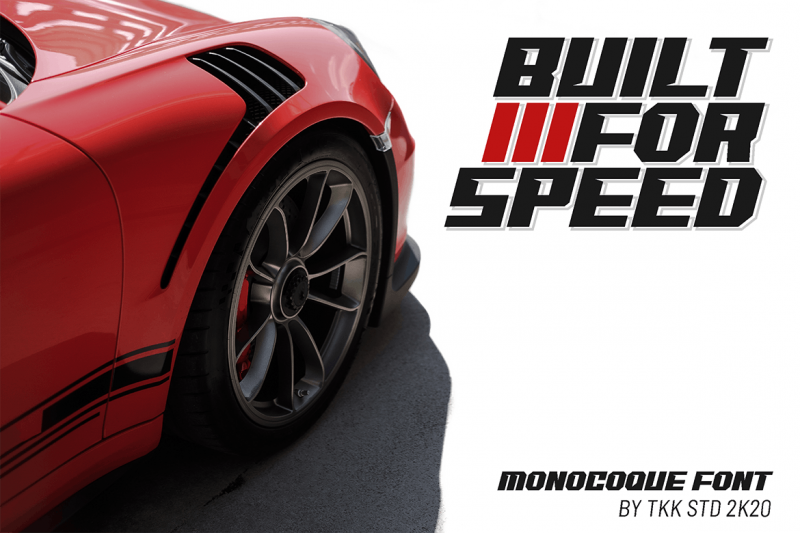 I instantly indeed get that car race feeling when I play around with this font. Its blocky shape is especially more fitting for it when done with the italic option, but a regular one will also suffice. Do you know where else you can use this? Think about online game posters, YouTube thumbnails, or social media posts.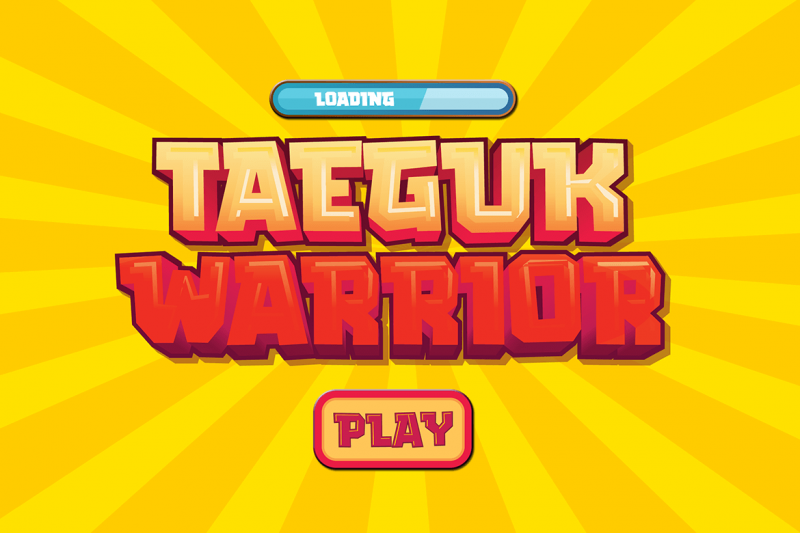 Do you want to put readers' attention onto what you're writing without having to caps lock everything? I'll persuade you to try this one. Playing with the name to simplify things up is Gameria, which is thick yet quirky in design. I personally love to use it for ads title, especially after there's a nice color put on it.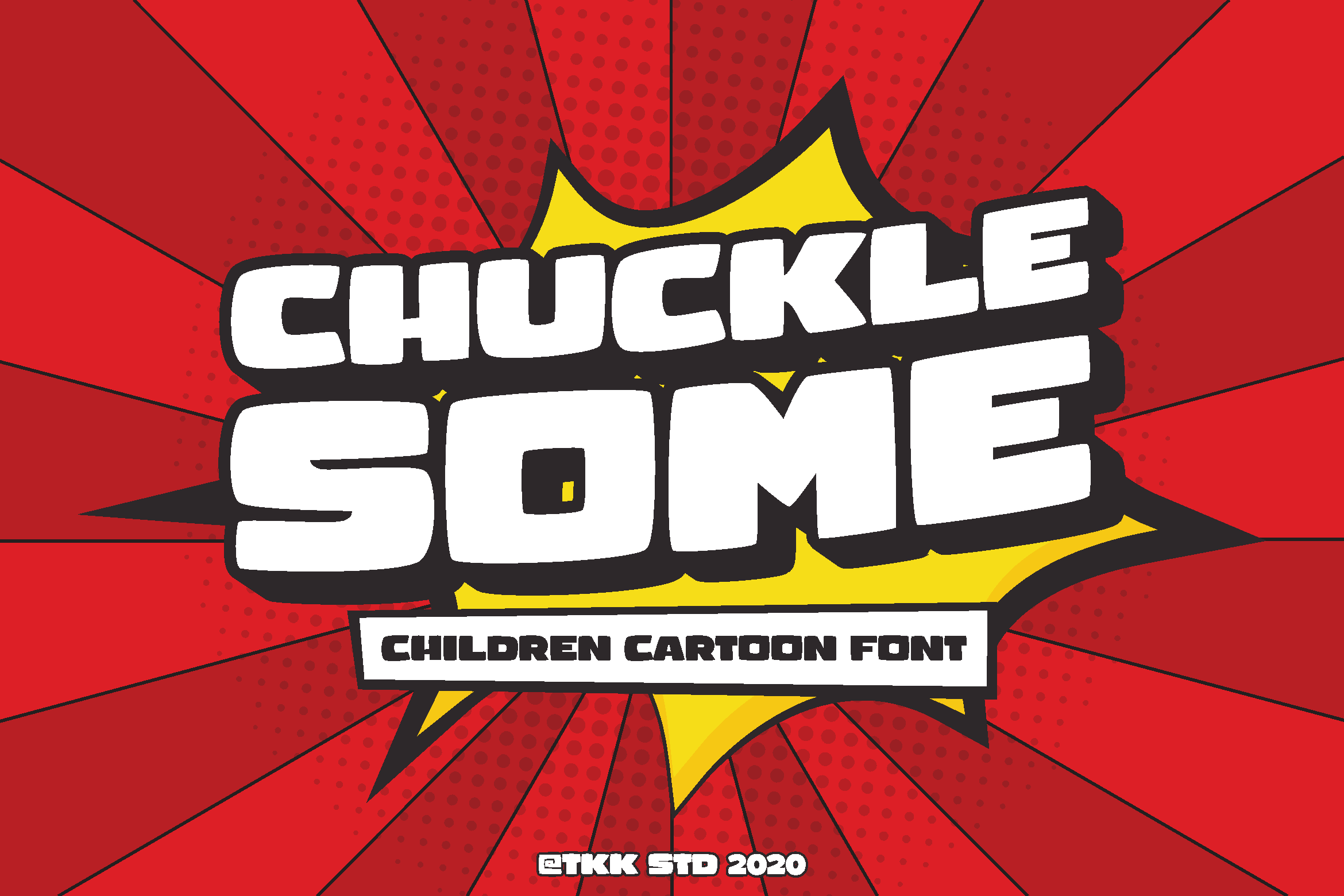 Chucklesome has a milder shape, in my opinion, though it's still pretty thick and blocky like all block letter fonts do. This font stood out with its cute chubby form and round corner, which can be great for designing any typography designs requiring a softer yet brilliant message.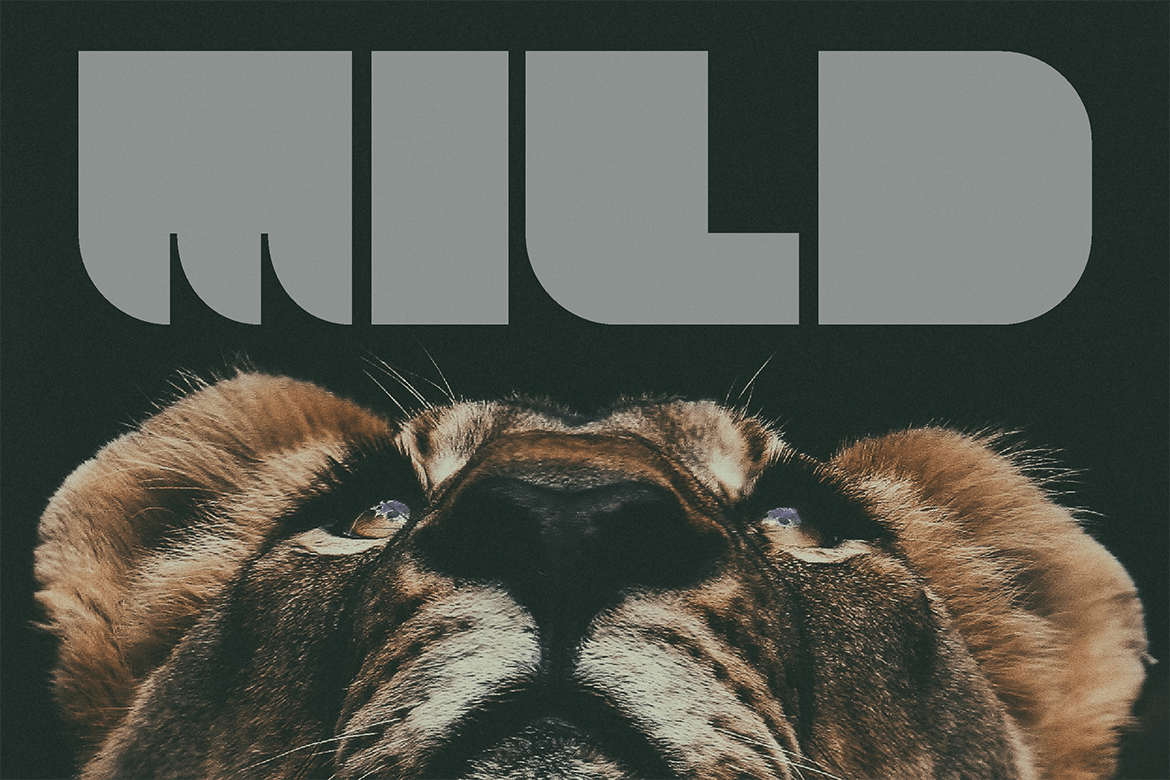 Whenever you want a challenging block letter font to use, you got KARL Zone for it. There's no empty space—only thick form and shape. It's impactful despite its chunkiness. All I got to say is how this one depicts toughness and power. It is where graphic aesthetics resides, thanks to its boldness.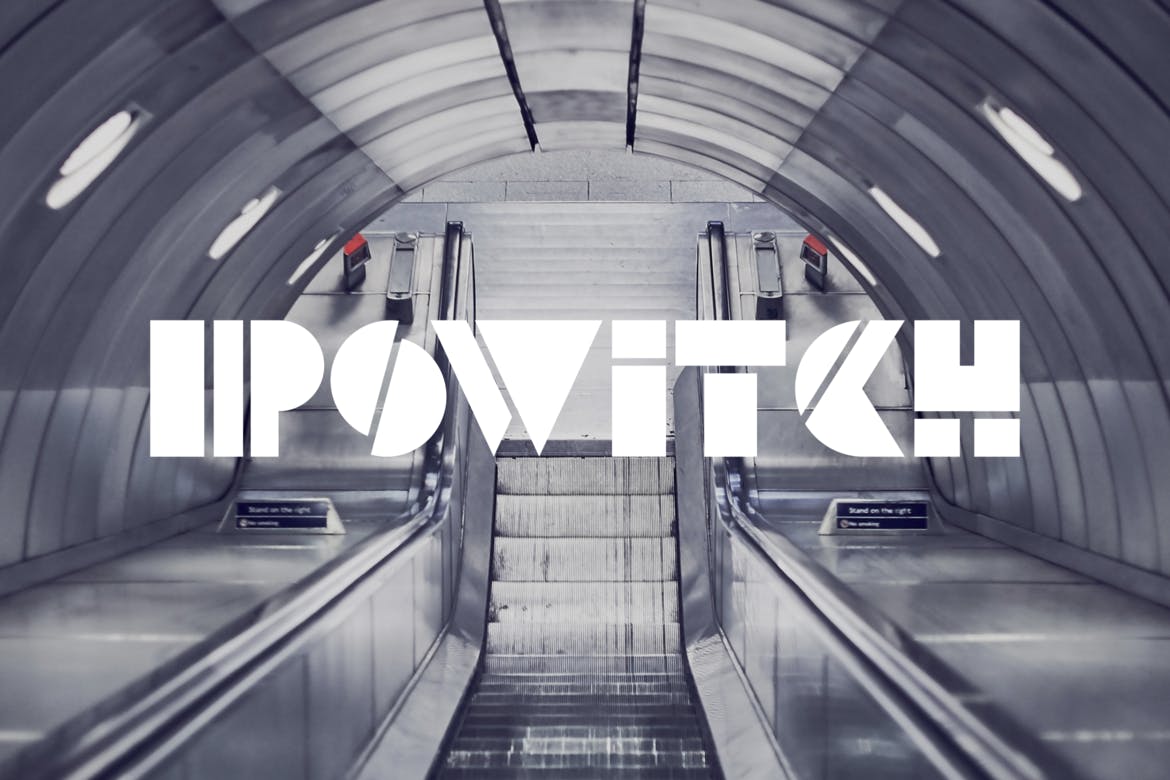 Once you use Blokee for your designs, you'll forever remember it as one with cute striped cuts, knife-sharp edges, and regulated forms all over. What's got me hooked in the weirdest way is how its letter C somehow looks like Pacman trying to eat its enemies. If you use this, can you see it, too?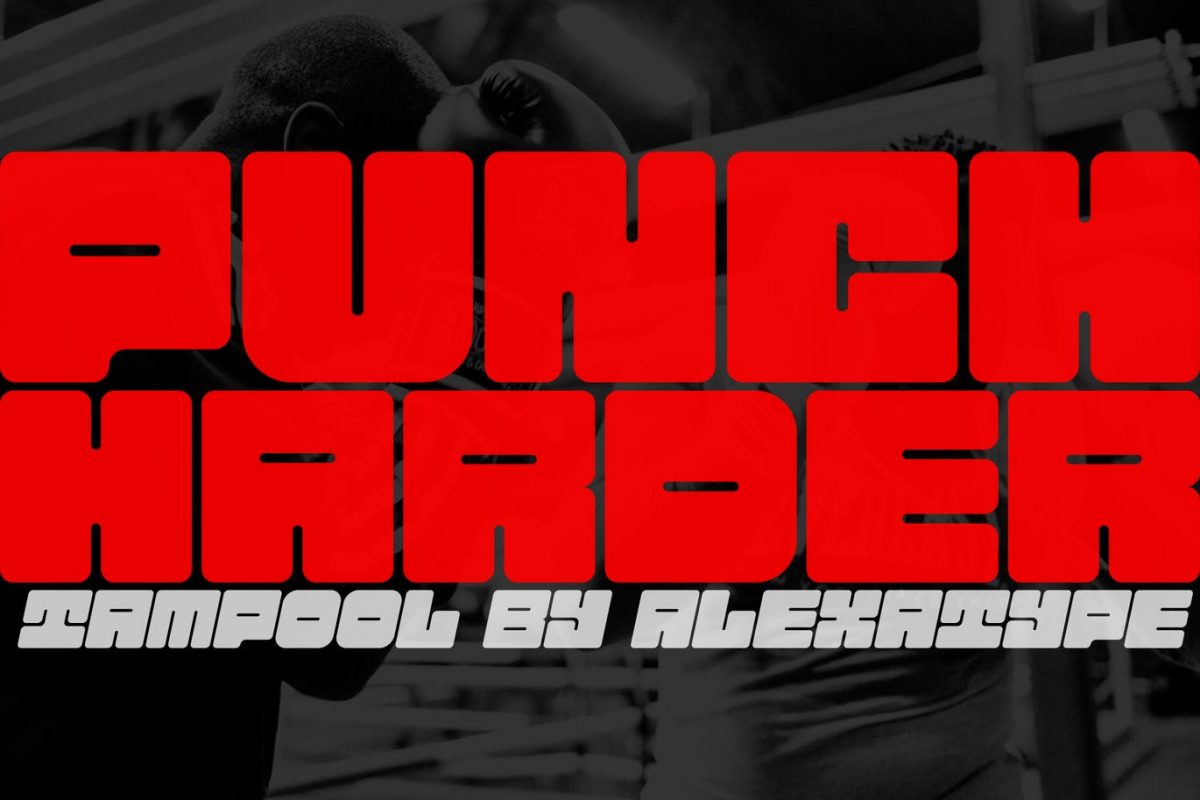 Oh, and this one also got my imagination running. I thought its letter K resembling those flower shapes on Spongebob Squarepants—you know, those you see on Bikini Bottom's sky (or ocean because it's all water? I don't know; that series confuses me sometimes). However, back to the font, it has a tidy square-ish and identical shape of the letters. Perfect for those admiring regularity.
Before we argue about which Charles this font is named after, it's important to highlight that this font is suitable for all concerning fashion: logos, runway headlines, posters, apparel lines, and more. It's all thanks to its quirky yet somehow elegant vibe. This one, you got to have the eye for it.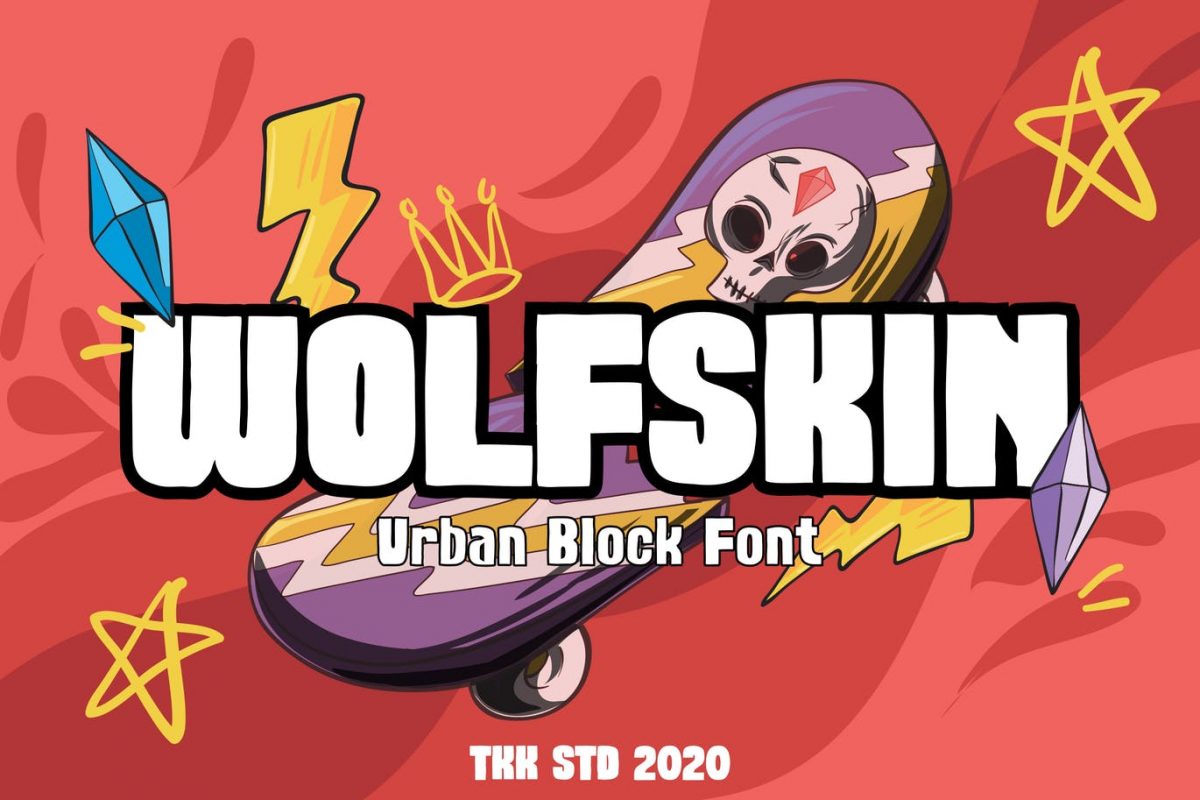 Is it okay to be a bit biased? Because I absolutely love this one! Wolfskin can be used for your body text, too, besides the headlines. It brings out the rebellious street vibe and a bit of urban life, in my opinion. Besides, this font isn't on the tidy side, thanks to its edginess and somehow chaotic arrangement.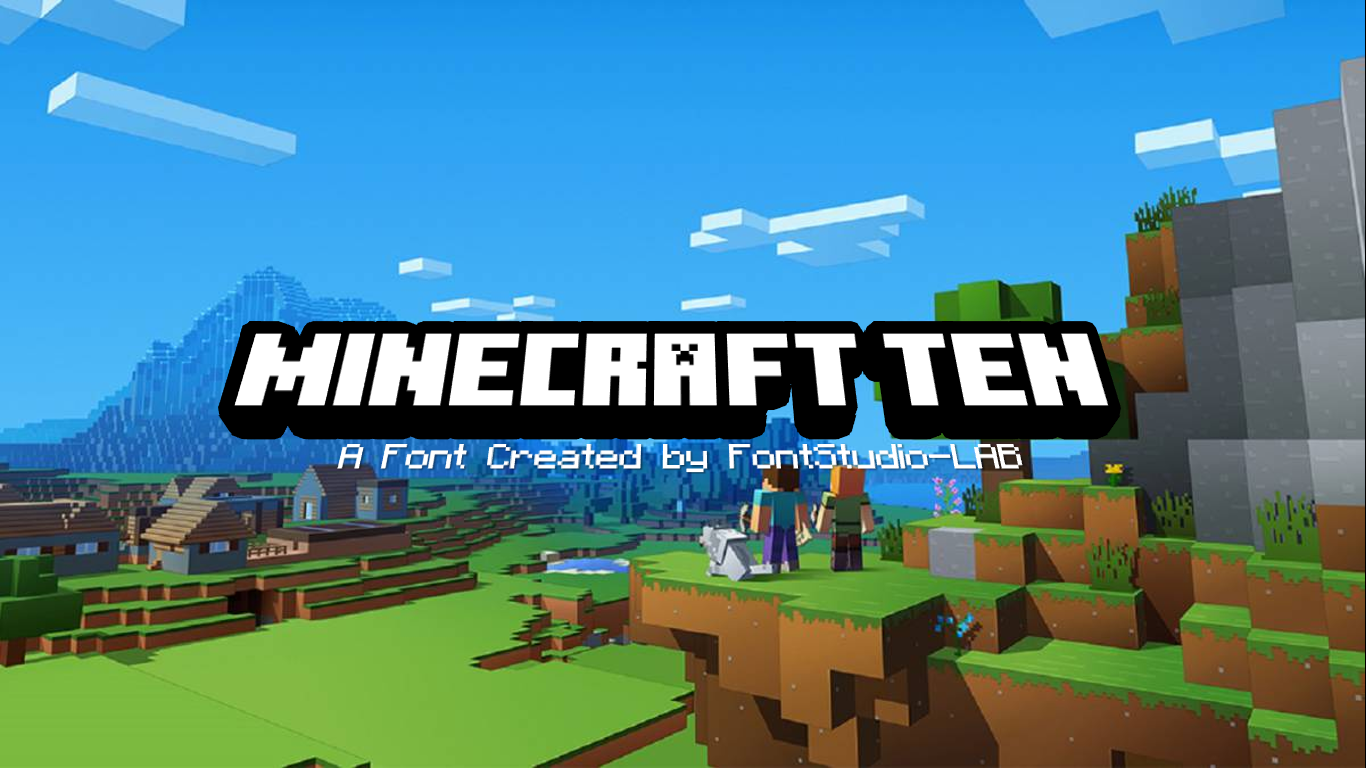 Minecraft gamers, where you at? It isn't every day you find a font dedicated wholly for a game. The feeling is definitely there, thanks to its intentionally pixelated and chunky formation. It's crafty, unique, and nostalgic—just like how we like it.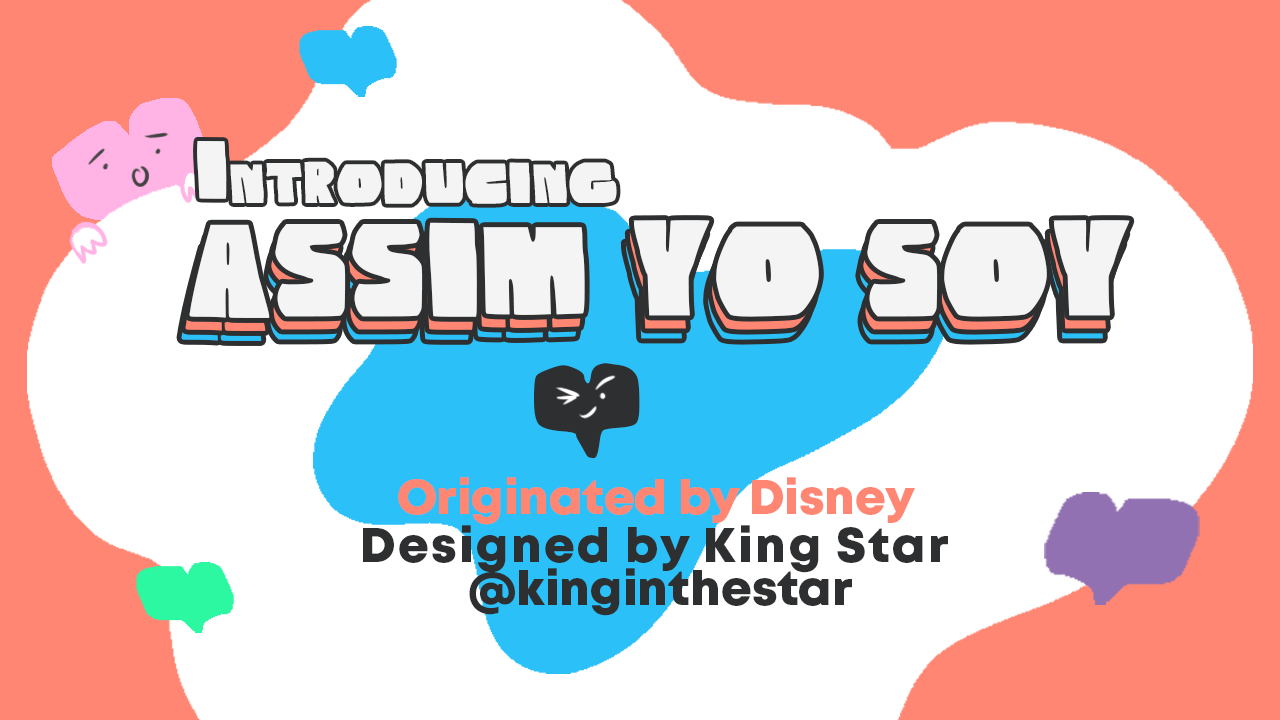 When you first try out this font, you might notice its playfulness radiating from its structure and everything. Due to that and its eye-catching formation, it's perfect to be used for posters in theme parks and time management game advertisements requiring immense concentration.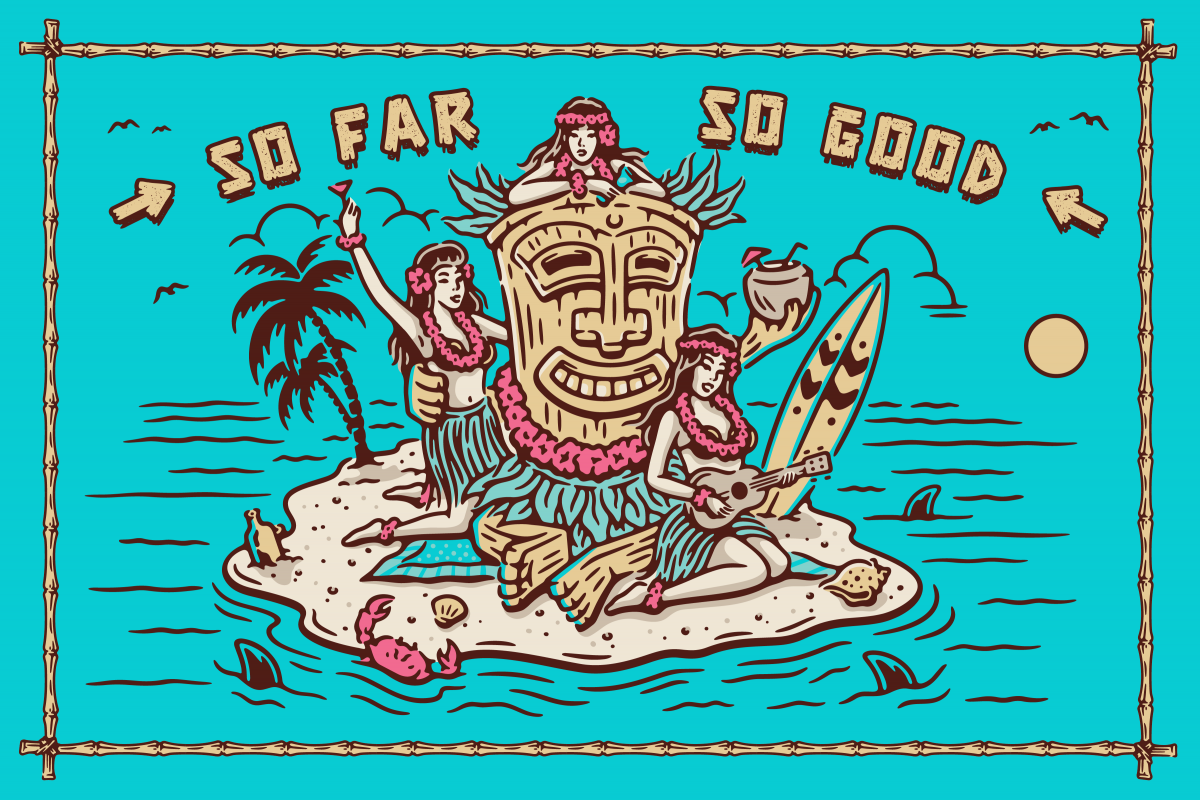 Fonts bringing you that much-needed holiday feeling? This one is literally called Beachclub Grunge, aiming to do so! Inspired by all that festivities and tropical islands' hand-painted signs, this font reminds readers about nice summer beach parties feeling with music, cocktails, and sunshine. These wood-crafted letters have dots all over like white sands. This font indeed boasts that relaxed energy to your graphics!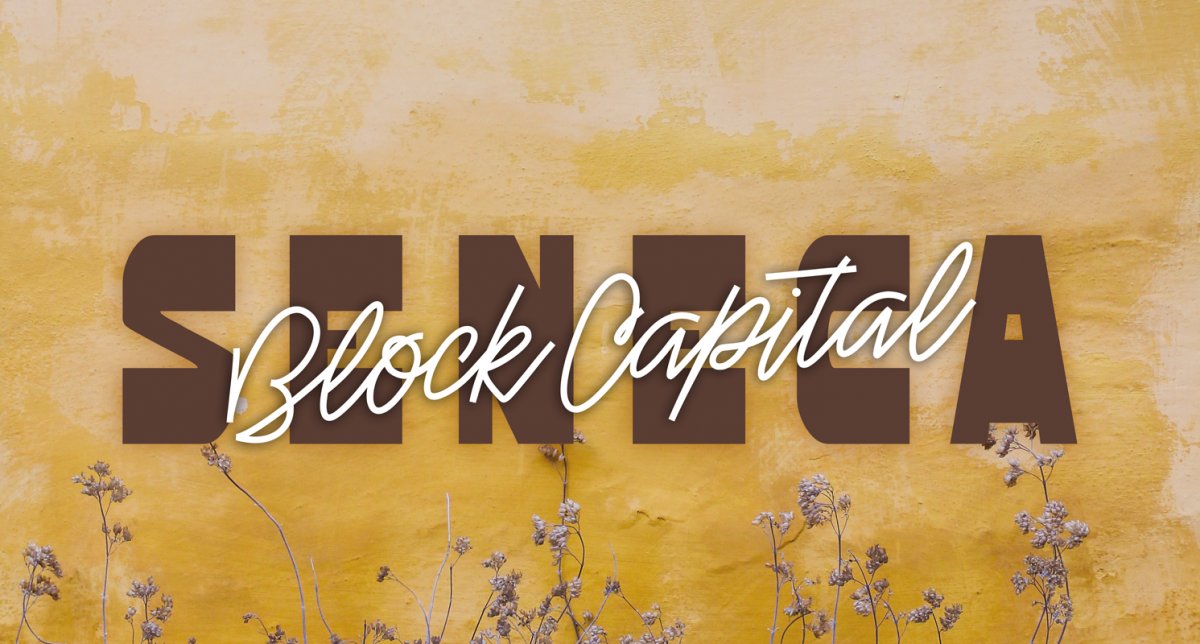 SENECE Font involves a mesmerizing combination of blocky and thin structure for all its fonts. It is why there's this impression of its font being sleek, sturdy, and organized. Since it's available so far in all caps, it's recommended to use this one for T-shirts, headlines, and posters.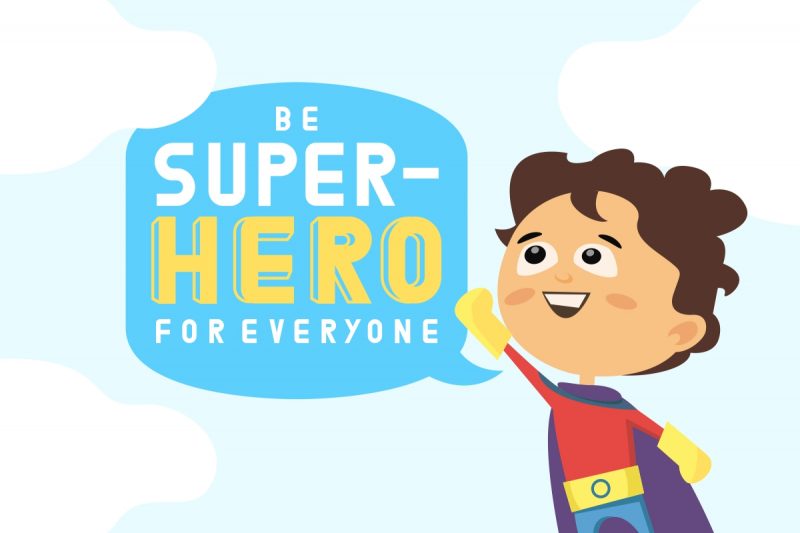 Coming in four font styles is BigBOBY Font, a refreshing modern sans serif made in comic-fun style. The available styles are regular, 3D, rounded, and balloons. These are your go-to option for typography design, aiming for a stylish and fresh nature. One package will serve you vast options in creating brands, logos, headlines, and many more.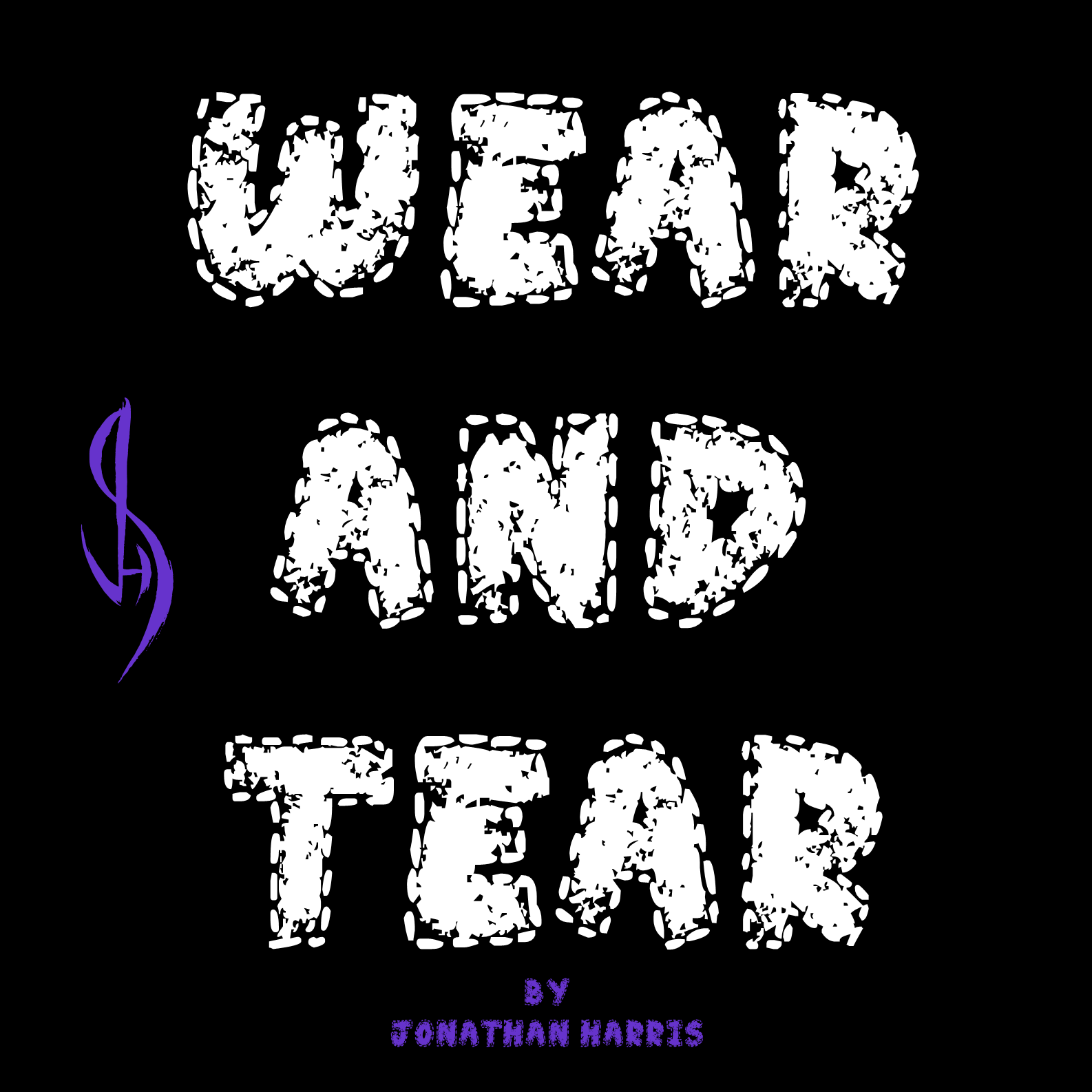 Welcome to another literal font name because this one indeed comes out as if someone has worn and torn them apart first. The cute stripes lining up all the fonts may remind you of clothes stitches—extremely creative and crafty at the same time!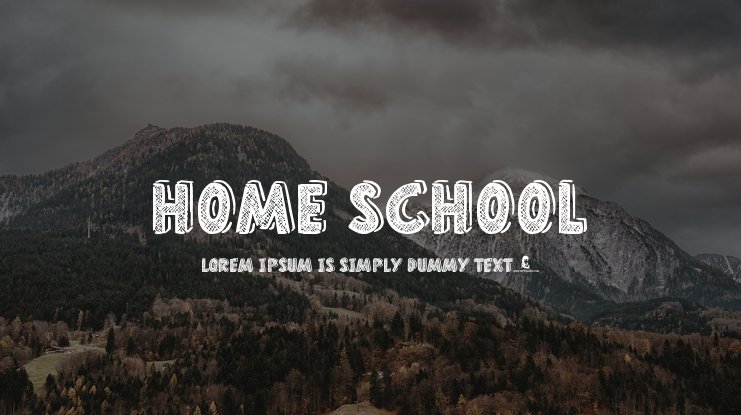 Designed by the same person behind Wear and Tear font, the Home School font forms its structure like pencil sketches and fill-out on paper. The 3D impression from the stripes lining out each font makes it perfect for creating any typography designs with a soft finish.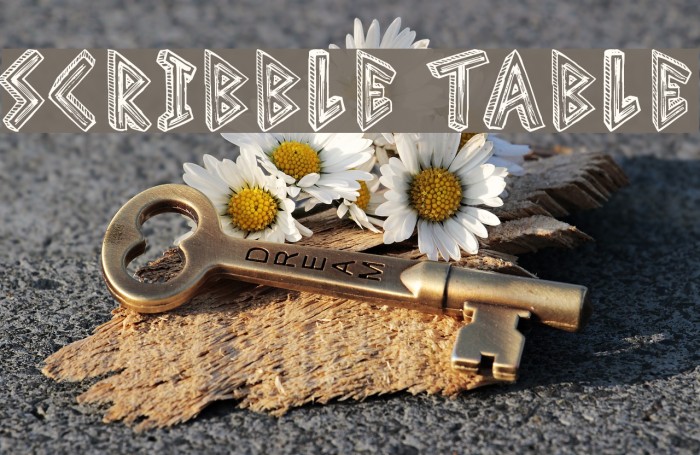 Scribble Table Font—like its Wear and Tear and Home School counterparts—utilizes out-of-the-box shape to construct its uniqueness. It looks 3D and has sharp edges to make a statement. Honestly, it's already super artistic to the point there's no need to add more designs onto it.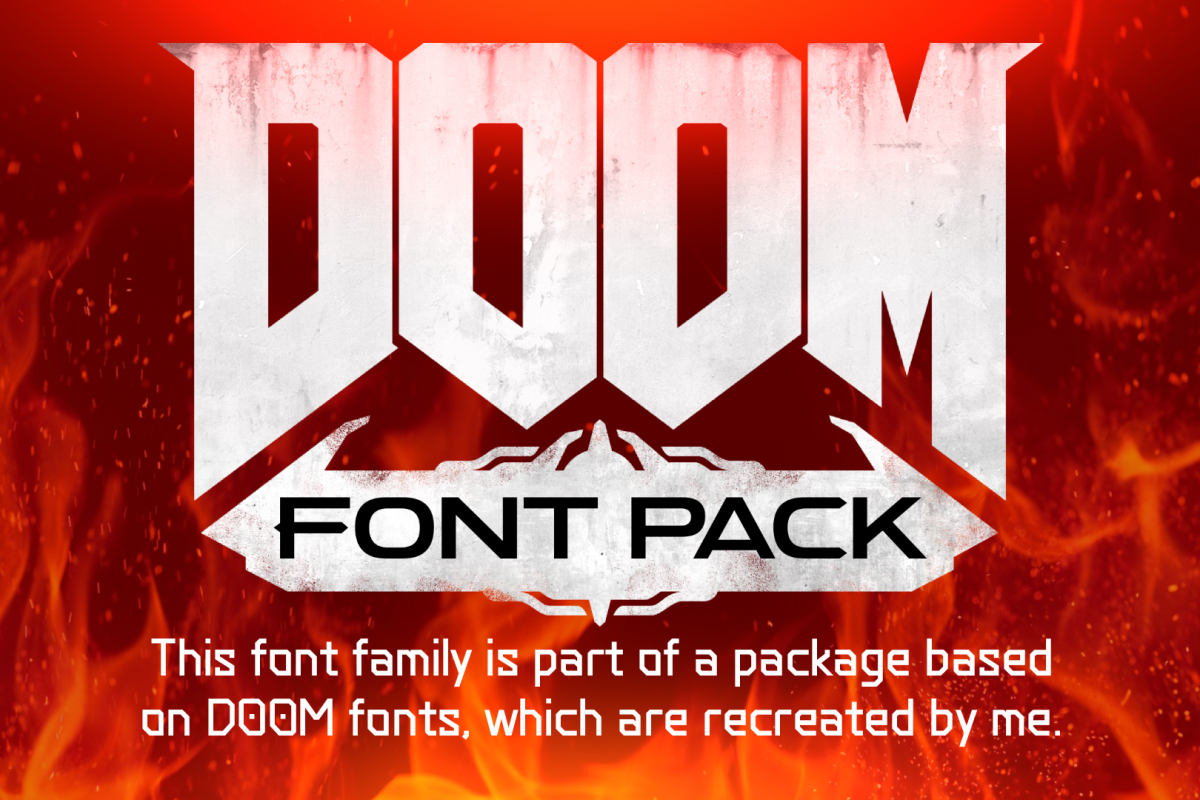 DOOM 2016, or also known as DOOM Eternal Logo, comes in a set of three positively intimidating fonts. Bearing the nuance of the classic DOOM logo, this font promotes itself as one on the modern side. For your information, the DOOM logo also exists as a ligature within these fonts.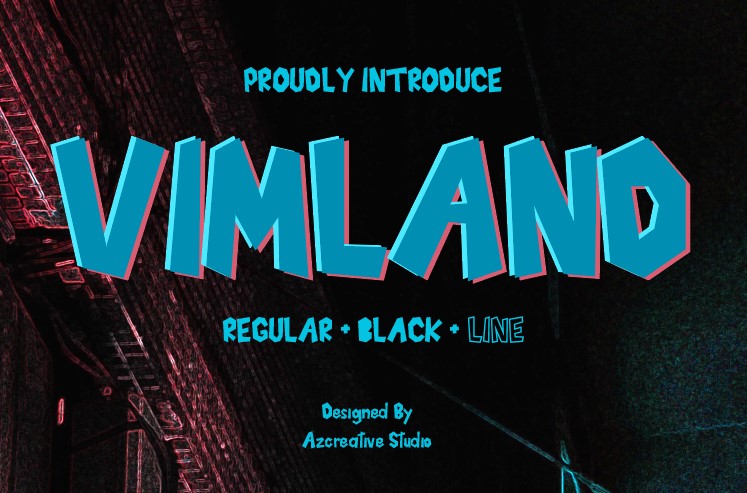 My first impression of this font is how beautifully choppy it looks; it even seems a bit frail in a cute way. However, don't get it wrong. Vimland is one thick and bold-lettered display font. The fact that it includes lowercase letters also makes it easy for styling anything techno and modern.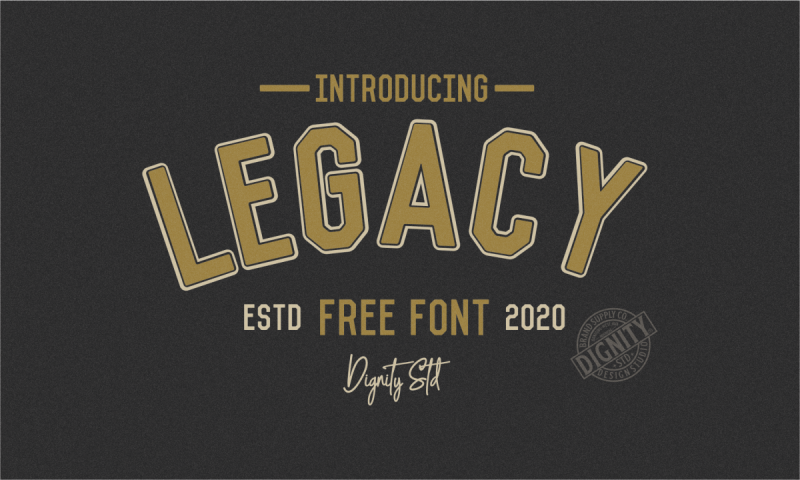 This font indeed brings out that "legacy" vibe due to its similarities to common fonts we mostly have known. However, it's block letters, which means that this one still comes with its twist. The font is good enough for designs with more formalities in nature, but feel free to experiment with fun-related ones.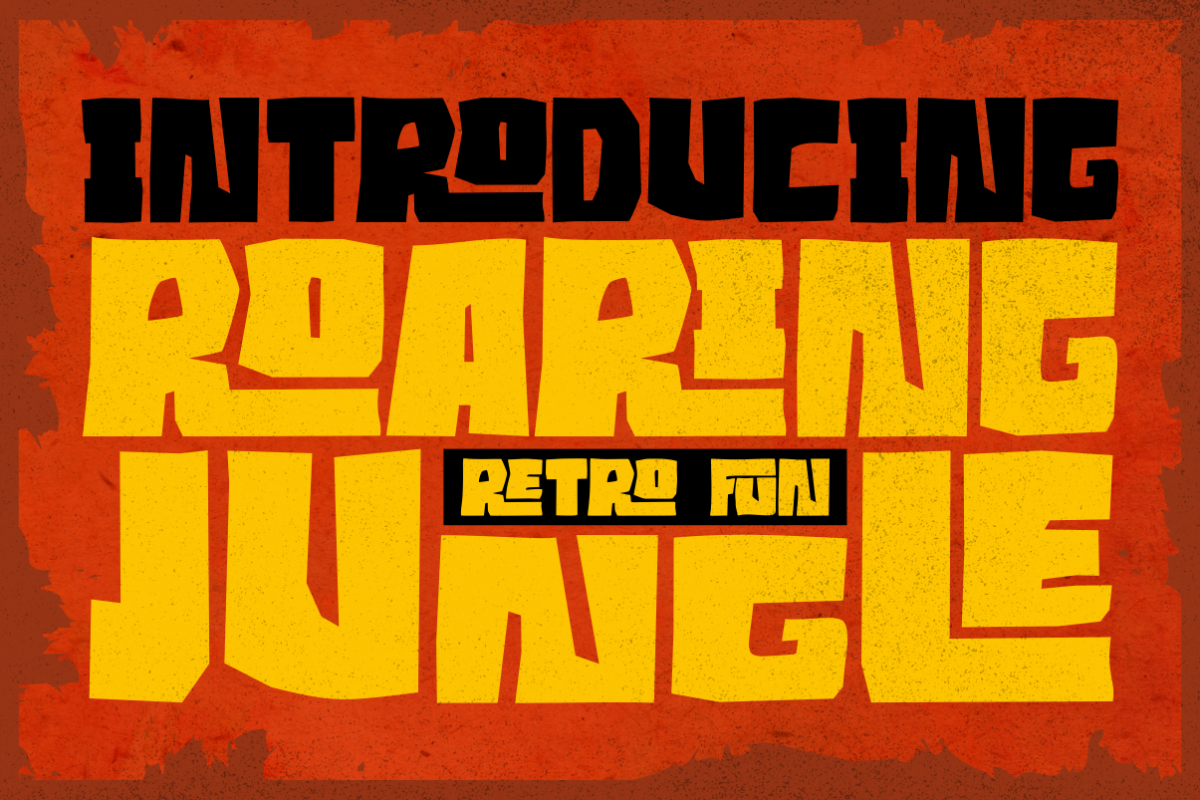 Need something vintage this time? Your designs could benefit from Roaring Jungle font, a unique option suitable for any projects with retro and vintage themes. What makes it attractive is definitely its curved form with inspired box edges from stone-style writing.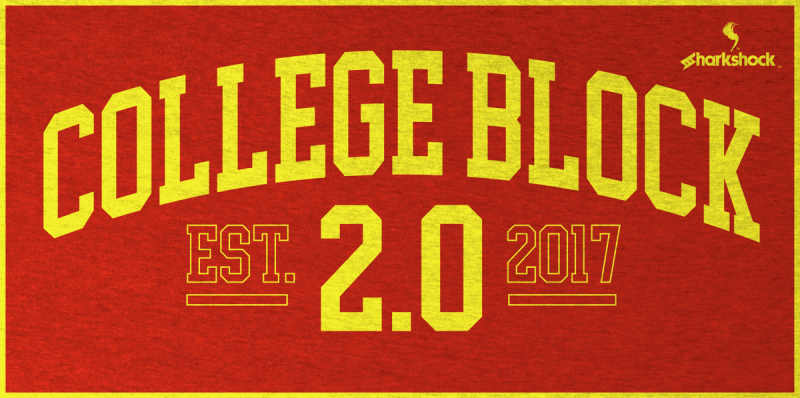 This one you definitely have seen on those school and college Jerseys, which is why its name is fitting so well! With a bit of revamping, College Block 2.0 is made approximately 30% taller. Despite the math, it's still perfect to create that sweater logo you have been wanting for.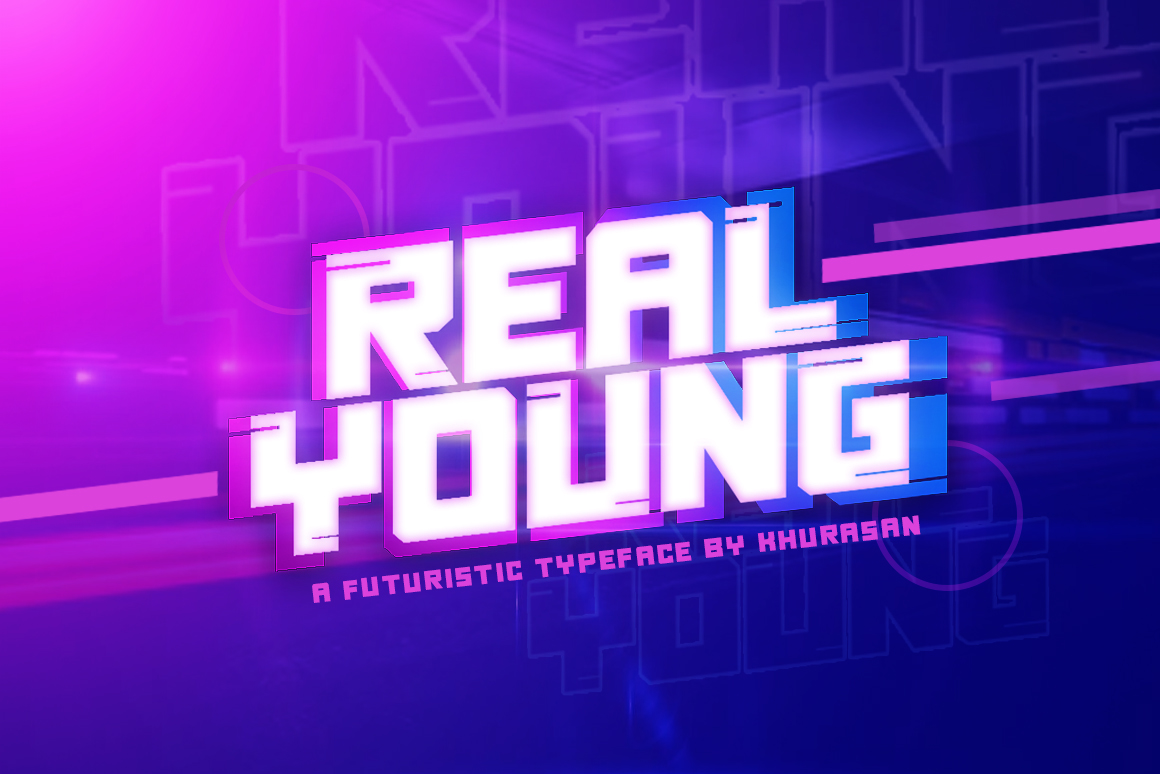 While I can't guarantee that this font makes you feel young, Real Young is a wonderfully chic sans serif font made with a contemporary charm. There's no harm in trying this font out for any design project inquiring bold and futuristic feel.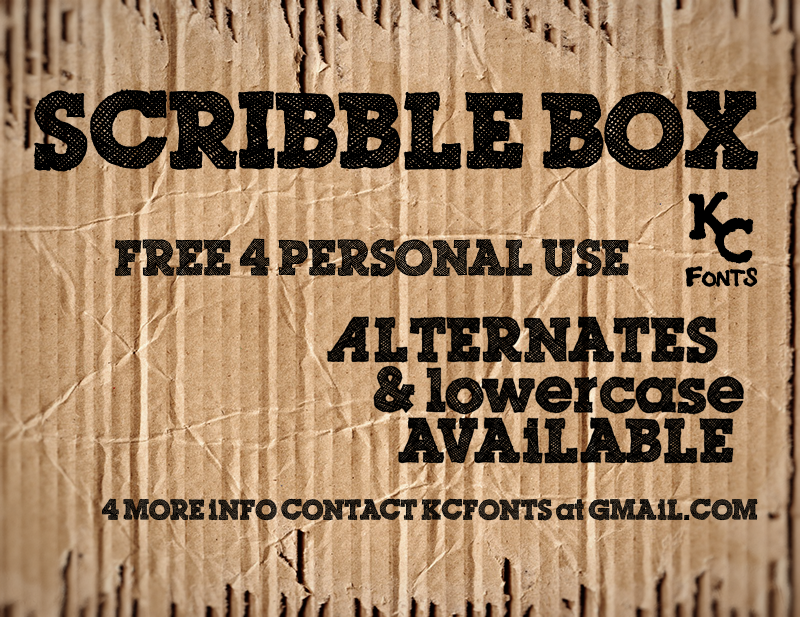 Last but not least, consider trying out Scribble Box font as well! This one has mesh-like fill on its fonts, and each is made with similar thickness consistency to ensure your headlines are well-read even from afar. This one is revolutionary yet beautiful at the same time!
We hope you find our recommendation helpful! If you're wondering about what you'll get in most of these font options upon downloading them, we think it's best to expect their archive to include:
Web Fonts
Basic Latin A-Z and a-z
Numbers
Punctuation
Most of the above block letter font options also work on Windows and Mac, which inquire simple installations and result in high accessibility on Adobe Illustrator, Adobe Photoshop, and Adobe InDesign. In some cases, you may even find and incorporate these forms on your Microsoft Word.
Do explore and experiment with them, and let us know what you think! Do your opinions resemble ours? How do you use each font for each of your designs?
Tags: block, block letter font, blocky, blocky font, bold, bold font, strong