Whether creating from scratch or customizing existing illustrations from artists and designers worldwide, Blush is exactly what you need to unleash your creative side. Let's get to know further about this valuable design tool to make use of its beneficial features!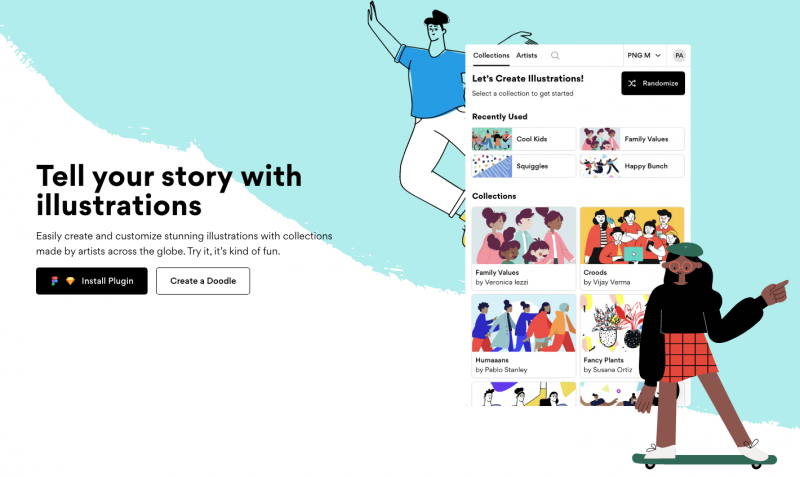 "Blush: Illustrations for everyone" is the slogan that can be seen when you first get on the tool website. It perfectly sums up the main intention of this design tool. As Blush brings a wide array of illustrated works, this tool offers everyone a free canvas to create or customize a composition of doodles and illustrations. Of course, the process can be done according to the needs of every single user.
If you haven't heard of Blush Design before, it is actually a plugin for Figma and Sketch—two of the most popular design tools for digital artists. At the same time, Blush is also a web app, making it accessible by practically anyone. The illustrations you are working on Blush can be used for different purposes, from making banners to updating visual presentations.
Highlight Features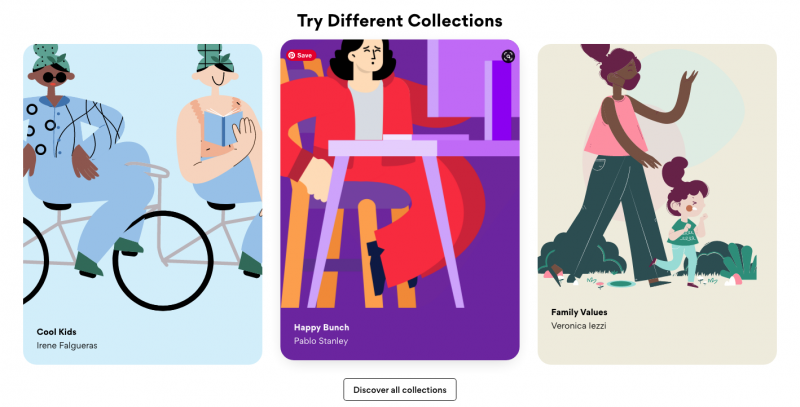 Above its ultimate function in the digital world of design and illustration, here are some main features:
Wide-ranging collections of illustrated works created by artists and designers across the globe
Multiple styles and themes that are easy to choose and use by practically everyone, including those who don't have any background in digital illustration
Simple customization of characters. You are free to customize your chosen illustrations while telling a story through their point of view.
Downloadable files in a PNG and SVG format with high-quality images. You can then use them for different purposes, be it a presentation, web app, or any related project.
Free mix-and-match various components to create a perfect doodle or illustration that represent your needs
Compatible with popular design tools, such as Figma and Sketch Plugins
Copyright free, as Blush applies a license that allows you to create, use, and share works on this app. No need to add any attribution when you are using the final product for personal and commercial use.
Benefits of Using Blush

Having been used by a multitude of artists, designers, and illustrators around the world for years, the benefits are surely plenty. Here are what you will get when using Blush as your tool in a digital illustration.
Blush is a dynamic tool, meaning that its style and theme can be adjusted following the artists' representations. Many say that using it is a fun way to work with their creative projects, especially in illustrations and doodles.
Blending traditional and digital illustrations, Blush offers limitless, high-quality combinations of illustrated characters. That way, once you've done mixing and matching various characters on Blush to fit your needs of digital illustration, it is guaranteed that you will easily find what you are looking for.
Blush is not only intended for professional designers, but also for beginners—even those who don't specifically work in design. Customizing every piece of illustration on this design tool can be done with ease.
With its features and benefits that bring you the real advantage, Blush is definitely worth trying! Next time you need to work with a design tool, be sure to check out Blush and see for yourself how it helps a lot of artists and illustrators from different parts of the world.
Tags: blush, blush design, design, design app, design tools, designer, illustration