User-friendly and easy-to-navigate are two adjectives that best describe Color Hunt, an innovative color palette designing tool founded by a Tel-Aviv-based multi-disciplinary artist and designer named Gal Shir. While the website colorhunt.co promotes the page as a "free and open platform for the color inspiration", the Instagram accounts humbly boast a tagline: "The freshest colors on the web." And, boy, does that do it.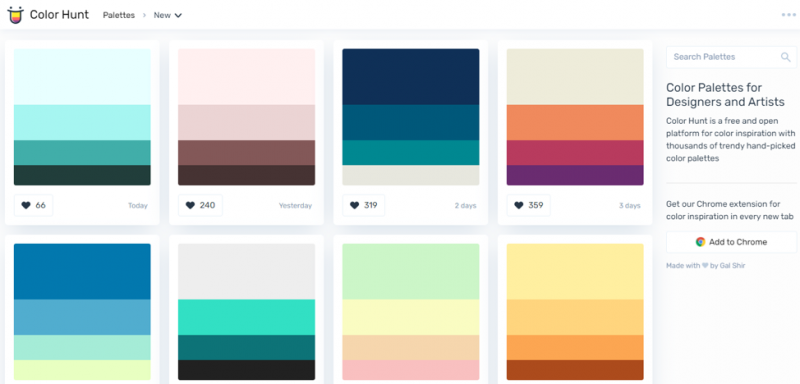 Thanks to Shir's passion for colors, Color Hunt has always had a goal of sharing that passion with the world. All users can celebrate the beauty of colors for free and creatively thanks to its thousands of trendy hand-picked color palettes.
Users can browse through the catalog by clicking on the New button, where a drop-down box will show. There are currently four categories: New, Trendy, Popular, and Random—which all, in fact, are pretty self-explanatory.
When users prefer to use the available search engine on the website, there'll be many more options ranging from colors to themes you're looking for. For instance, there are Warm, Cold, Autumn, Spring, Christmas, Halloween, and so many more!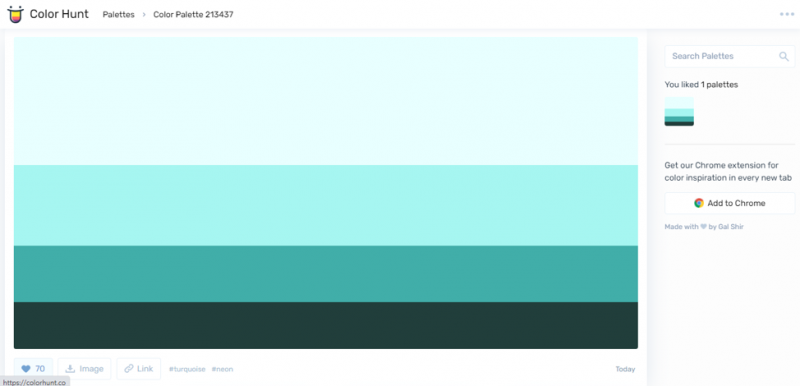 As a handy resource for artists and designers, Color Hunt offers an open collection of color palettes that have been slowly scaled up from the very beginning. All palettes can be downloaded into PNG (Portable Network Graphics) files. There's the Copy Link button if users want to come back to it later.
If users want to click Like on one palette, they can go right on it—no account registration needed whatsoever. The Like button also serves as a kind of users' "local storage" on the browser. Therefore, users can always access it and manage their personal collection without searching again from the beginning or making any unnecessary member account.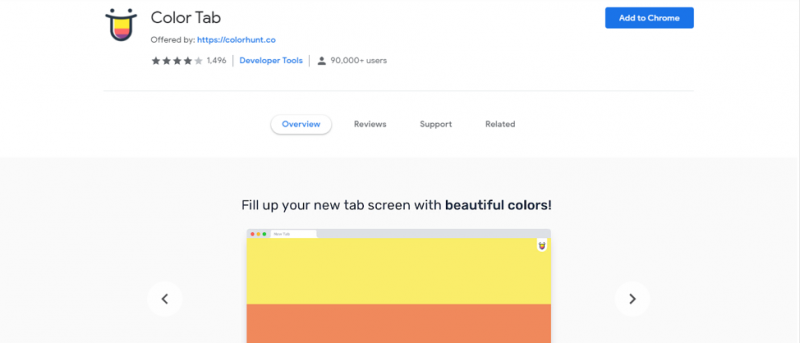 If users get back to the main page and look down below the search engine, there's the Add to Chrome button for those wanting to install the extension. It'll direct users to chrome.google.com or Chrome Web Store, and here users can choose to add the Color Tab—not Color Hunt—extension right in their Chrome internet browser.
The extension works by filling up users' "new tab" screen with a random color palette taken from the best of Color Hunt's collection. It'll happen every time you open up a new Chrome tab! And that's not all: you can even copy the color code easily by clicking on the bottom left corner of each color. When you click the Color Hunt logo, you'll be directed in an instant to the palette link. However, do note that the magic of Color Tab can only work when you're connected to the Internet.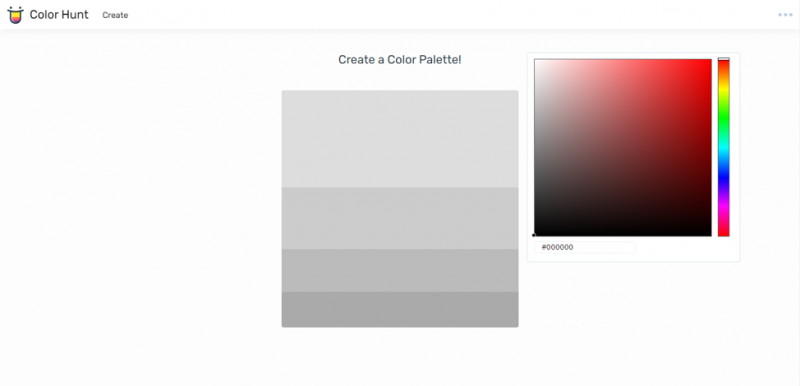 As a go-to resource for color inspiration, you obviously can create your very own palette on Color Hunt. The pop-up window for color pickers is super simple and straightforward, which definitely makes it beginner-friendly. Click Done once finished, and don't forget to save the PNG or copy the link, so you always have the backup.
Enormous, beautiful color palette collections
The straightforward color palette creation process
Manageable personal color palette collection
The creative Chrome Extension
Beginner-friendly
We hope the review on colorhunt.co above gives you clear information about and tools offered on the website! Have fun with your color palette creation with Color Hunt.
Tags: color, color hunt, color tools, design, design app, design tool, designer