Convenient and customizable, Control.rocks offers more than a hundred of illustration works in various styles and characters. Whether you use it for fun or a more serious matter like your brand's representation, you can always find the suitable illustrations in the Control.rocks collection.
What is it about?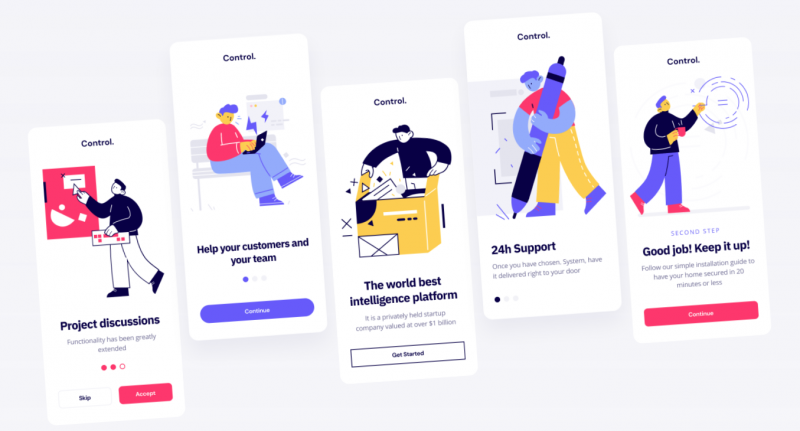 Control.rocks is launched as a set of collections containing various customizable illustrations. This illustration library offers 108 characters with different poses, appearances, themes, and scenes.
You can pick the characters and their additional elements on your own using the available constructor on the Control.rocks official website. As you have fun in choosing and combining a variety of illustrated characters, you will finally get the scene of illustration you are looking for.
Main Features of Control.rocks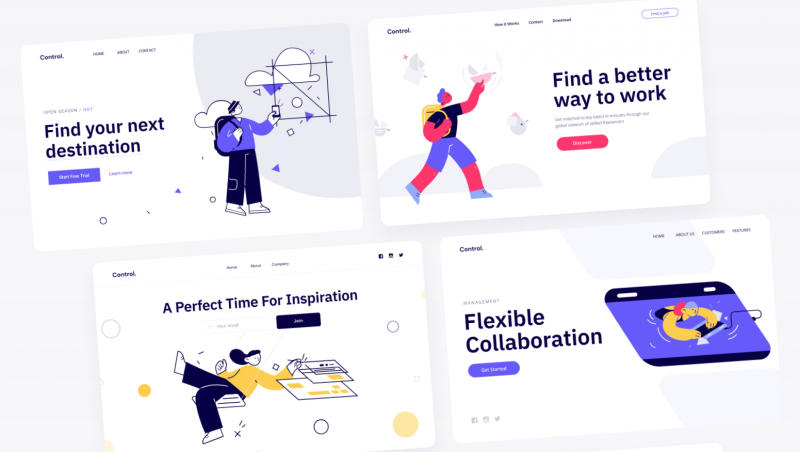 To get started with Control.rocks, the first thing you need to do is getting to know its main features. Luckily, this library of digital illustrations has a lot to offer, including:
108 unique and diverse illustrated characters
Hundreds of themes and scenes you can choose to suit your styles
Solid and linear option for every character
Engaging color combinations
Full preview of your on-going illustrations
Compatible with popular design tools
Convenient access and easy customization
Available in both free and pro versions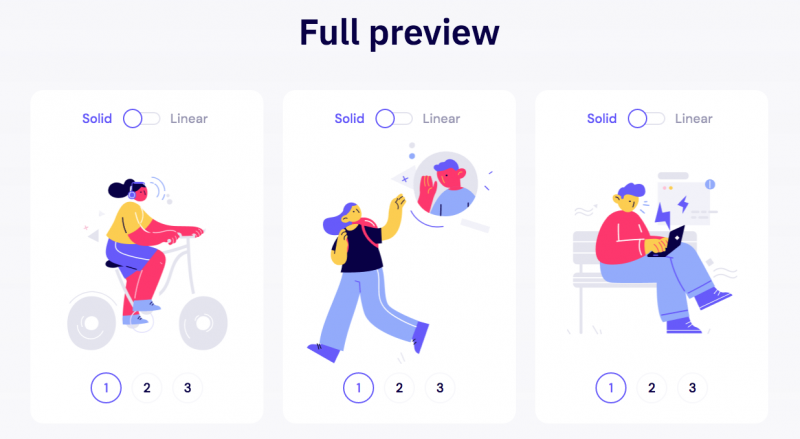 If you can use the main features offered by Control.rocks, you will definitely reap the benefits of this wide design library. Here are some advantages of using it to compose your own illustration works.
Many themes, a lot of scenes. The first beneficial feature of using Control.rocks is related to its varied themes and scenes of different characters. Each of them comes with three options of scenes and poses. This is surely an advantage since you don't have to create your own scene anymore, saving your time and effort at once.
High compatibility with Sketch, Figma, and Illustrator. Three of the most widely used design tools can serve as working partners of it. That being said, the access to this illustration library is highly convenient, even for beginners.
Direct preview of different variations. Another great thing about Control.rocks is its ability to provide a direct, full preview of the illustrations you are working on. You can see and evaluate how the design will look in different templates and scenes. This feature gives you a clear description of your customized illustration, even before it is launched in the real setting.
Downloadable PNG files. Last but not least, Control.rocks also gives you a great final product in the form of downloadable PNG files. You can get them for free or make a small purchase to include the whole package consisting of editable SVG and AI files.
Control.rocks is available for free and can be used alongside popular design tools, including Sketch, Figma, and Illustrator. However, if you are looking for more advanced settings and varied options, you can go with its Pro version by subscribing to Craftwork Design membership. Regardless of the version you use, Control.rocks is always there to be your first helper in creating illustration works for various purposes.
Tags: control.rocks, design, design app, design tools, designer, illustration, illustration app