If you are a web designer or developer who always needs to work with colors, Coolors will serve as your essential tool. It allows you to effortlessly explore and create various color palettes from a collection of more than a million colors. The tool also comes with useful features to turn your project into an enjoyable work.
Here are some cool things you can do with Coolors:
1. Generate Color Palette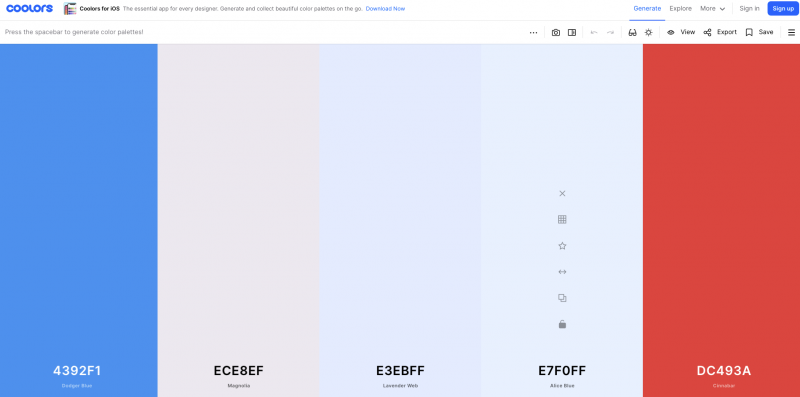 One of the main functions offered by Coolors is generating color palettes in simple steps. On the Coolors' interface, you can find various colors displayed in 2 to 10 columns.
Simply press the spacebar key to get started with your color exploration. Each time you do this, the generator will display a new set of color palettes for you to choose. Once you find the one that matches the style you are looking for, the only thing left to do is click on the "lock icon" button. That way, you can stick to that particular color and adjust the generator to show other perfectly matching shades like the one that you have chosen earlier.
2. Create a Collage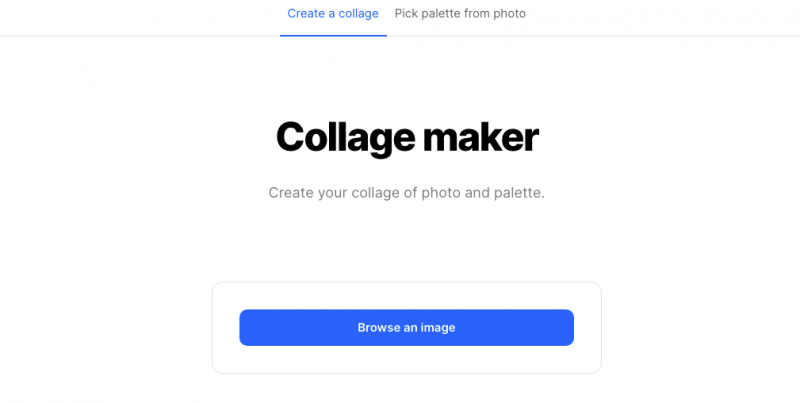 Besides an easy-to-use color generator, Coolors allows you to create and customize amazing collages consisting of various photos and color palettes. To do so, pick the "Create a college page" option on the Coolors website or click the "collage icon" on the Color Generator Page.
Moreover, here is a step-by-step guide you can follow to create a wonderful collage with Coolors:
Pick an image. You can upload it directly from your computer, take a new photo using your webcam, paste an image URL at the available box, or browse the internet to find free stock photos.
Choose the style of your collage composition. Coolors offers different style options to make your photo collage more interesting with the use of frames, stripes, and circles.
Select the size. Decide whether your collage will be presented on a square format or a 16:9 layout.
Use your palette. If you have saved some color palettes from the generator, it's the time to put them to a good use. Select all colors you want and increase or reduce it as you like.
Drag the image. Remember the image you have picked earlier? Now, you can complete the process by dragging it in the collage and setting its best position.
3. Pick a Color Palette from Photos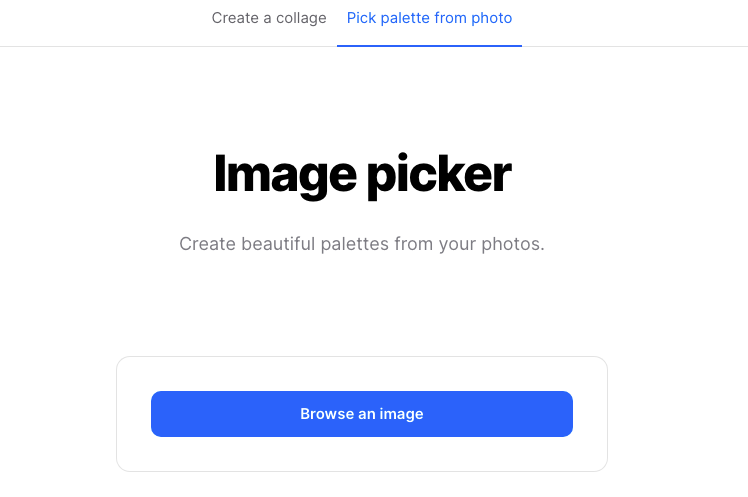 If you happen to find a beautiful color palette on a photo, you should definitely make use of Image Picker by Coolors. This feature can also be used when you want to extract colors from the graphics or images you find
The steps are more or less the same as creating a photo collage. After uploading or selecting an image, you can drag the slider to pick the colors of that particular image. From that point, Coolors will automatically generate the color palette and allow you to customize it by adding, removing, or rearranging the colors. Once it's done, you can open the palette or save and export it to be used later.
In addition to those amazing features, you should know that all colors and their combinations on Coolors are copyright-free. Therefore, you can use them freely, anytime and anywhere. Besides on its website (coolors.co), Coolors is available on iOS and Android App as well as Chrome and Adobe Extension.
Tags: color, color tools, coolors, design, design tool