We all know that drawing is not for everyone as it needs skills and years of practice. Some people may be able to design or visualise a good design, but don't know how to draw illustrations to add to their design. Imagine you are a small business owner that doesn't have the means to hire an illustrator yet. It will be difficult to create an appealing poster, flyer or other designs without illustrations. Here is where the open-source illustration websites such as DrawKit can be a huge help.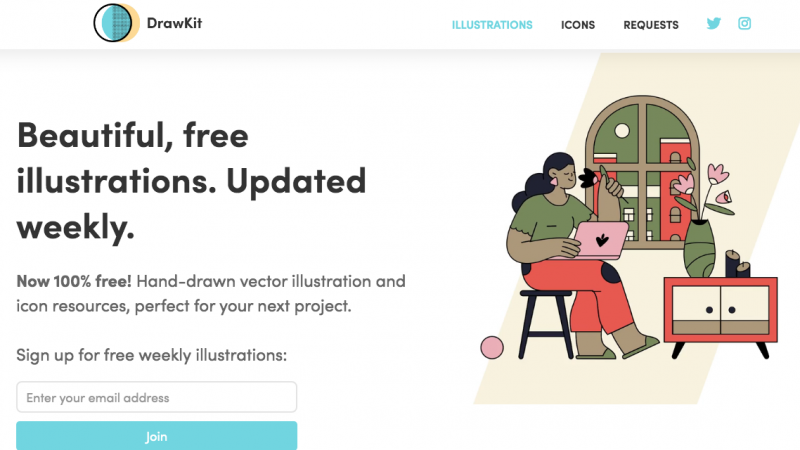 DrawKit is an open source website that provides ready-to-use illustrations. The illustrations provided are completely free and you don't need to add attribution when using them. That is one of the reasons why DrawKit is perfect for both commercial and personal projects.
The website updates its illustrations collections every week, which means there are always fresh new images. You can also sign up for weekly illustrations to make sure you get the updated collections.
DrawKit Features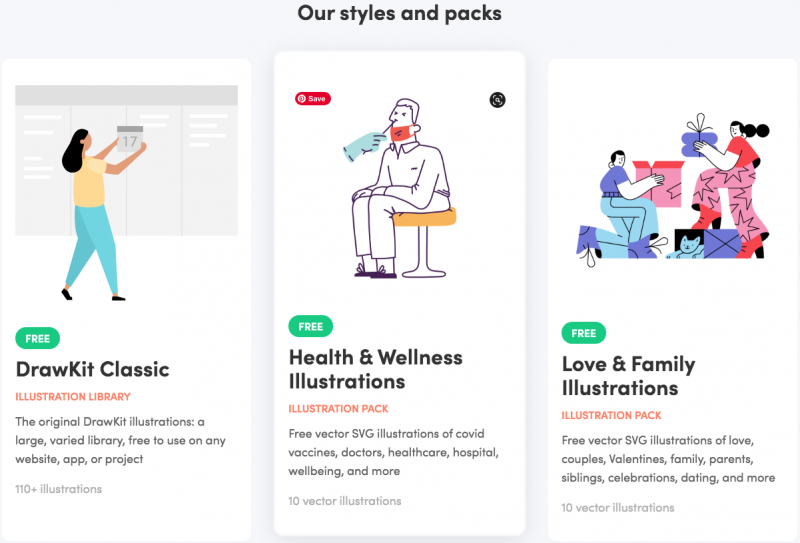 There are plenty of open-source websites available out there, but there are some things that make DrawKit worth considering. Here are some of them:
1. Free illustrations with MIT license
DrawKit offers plenty of free illustrations under an MIT license. This means that you can use the illustrations for free both for personal and commercial needs without the need to add attributions.
2. Plenty of categories
It is easy to look for the illustrations you need in this website since it is neatly categorized into several themes. You only need to find the categories you need and then browse through it to find the images you want.
3. Customizable
Illustrations in DrawKit are available in two styles, bright colored and simple black-and white sketches. They are also customisable, so you can edit the illustrations as you like to suit your needs. Every component of the illustrations from its color, layout to backgrounds are customizable. You can even scale them to any size you want.
4. Icons and animations are also available
DrawKit does not only provide illustrations, but also icons and animations. The illustrations and icons come in SVG and PNG files, while the animations come in json files.
5. New illustrations update every week
James Daly, the author of this website aims to add 2 -4 new illustrations every day. Therefore, you can expect new fresh images on the websites every week. You can also subscribe to get free weekly illustrations from DrawKit.
6. You can request new illustrations
DrawKit also allows its user to request or vote on what illustrations to create next. Therefore, you don't have to worry about not finding the illustrations you need as you can request them. The requested illustrations are arranged by the number of votes, so you can see which illustrations are most voted.
Those are some features that make DrawKit worth trying for anyone who needs illustrations for their project. Not only has a wide selection of free customizable illustrations, the website itself is user friendly and easy to navigate. You can search per available category and download them at once.
Tags: character, design, design app, design tools, designer, drawkit, illustration