So, you decided to set up a business and you need a unique promotional media. Whether it's in the form of posters, banners, t-shirts or a website, there's one essential design element that you need to take into paramount importance: typography.
With great typography, every information becomes easy to digest. When information is easy to read, it becomes shareable. And what happens when your content or web becomes viral or receives good publicity? Right, it will attract potential customers. It all starts with the right font.
However, deciding on the right font is not an easy task. You have to ensure that the typeface reflects on your brand's persona. It also has to be effortless to read and optimized for any platform.
So, where can you find this perfect font?
Luckily, Fontfabric has just the right answer for you, and it's something that you won't want to miss out on. Let's dive in!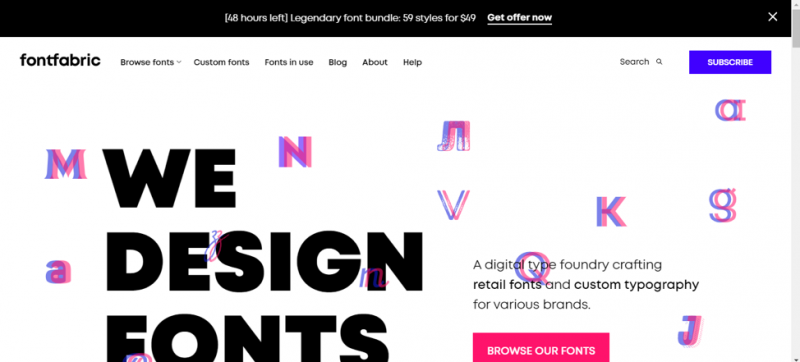 What is Fontfabric?
Led by a compact team of multidisciplinary designers passionate about delivering high-quality typefaces, calligraphy, and lettering, Fontfabric is an online font resource where you can download a variety of curated fonts, both for free and commercial use.
Fontfabric was founded by Svet Simov in 2008 in Sofia, Bulgaria. Ever since then, it has built an extraordinary reputation and become one of the most distinguished type foundries globally. Fontfabric's clients include high-profile brands, such as Nike, Hyundai, CNET, Lipton, and the US National Football Team.
As a contribution, Fontfabric regularly holds workshops, lectures, as well as release free fonts and collaborates with local and international artists to enliven the typography community.
Unlike other online font resources, Fontfabric is easily distinguishable due to its funky color palette and fun web design. Fontfabric showcases their popular fonts, font sale, and testimonials from customers on their landing page.
Aside from its pretty visual, Fontfabric also offers plenty of distinct features that you want to consider for your next business.

Neat Font Indexing
Similar to other online font resources, Fontfabric features a neat, easy to navigate indexing system based on types, such as Serif, Sans Serif, Rust, and Script. FontFabric also has a section for on sale fonts and free fonts that you can download and use for free. What a deal!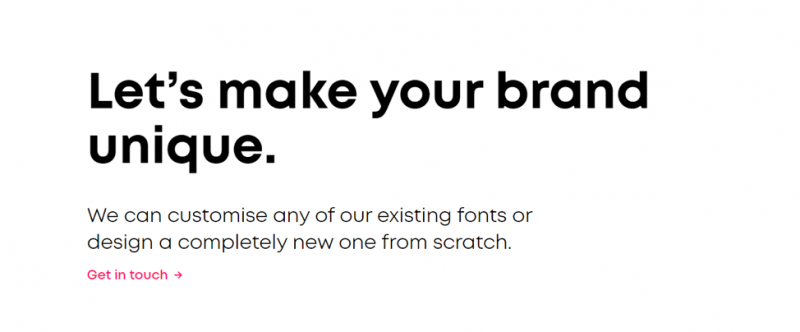 Custom Fonts
"Let's make your brand unique," Fontfabric said. Custom fonts is a feature that lets Fontfabric's clients customize an already existing font or design a font from scratch based on their business needs. Fontfabric believes that font speaks for your brand the most and hence, it has to be powerful enough to communicate your brand's value while at the same time attracting your potential customers.
By choosing custom fonts, you have the liberty to work with Fontfabric's designers to deliver the perfect font for your brand. Either it's calligraphy, lettering, or a basic Sans Serif, Fontfabric ensures to create a font that doesn't only attracts but also converts.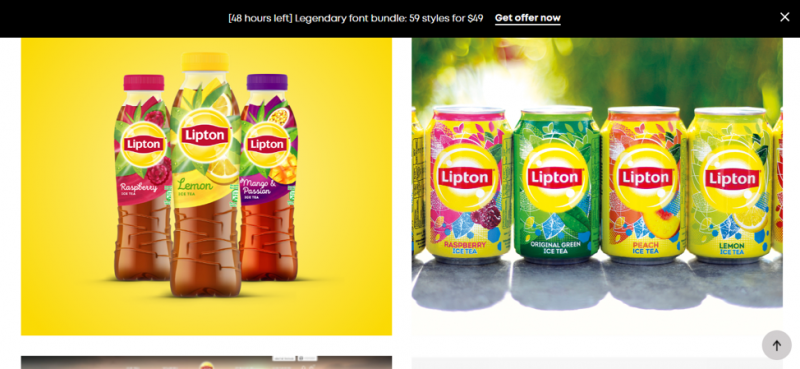 Fonts in Use
Wondering how Fontfabric fonts look like in action? Find out their past projects with high-reputation brands all around the world in this section. You'll find that Fontfabric doesn't only work with food and sports brands, but also content creators such as Kurzgesagt, a renowned education Youtube channel, as well as Yorgos Lanthimos' famous horror thriller film, The Killing of Sacred Deer.
Conclusion
FontFabric is a great deal for designers and business owners who want to spruce up their website and promotional media using fancy fonts that are distinguishable from other brands. Despite its relatively limited collection, what makes Fontfabric special is its customizable, personalized font selections.
Tags: design, designer, font, font tools, review