User-friendly and easy-to-navigate are two adjectives that best describe Fontself, an innovative typography designing tool created by three developers and creative from France in 2008. Their social media accounts boast the app as "the easiest way to make your own fonts in Illustrator and Photoshop"—and boy, it does.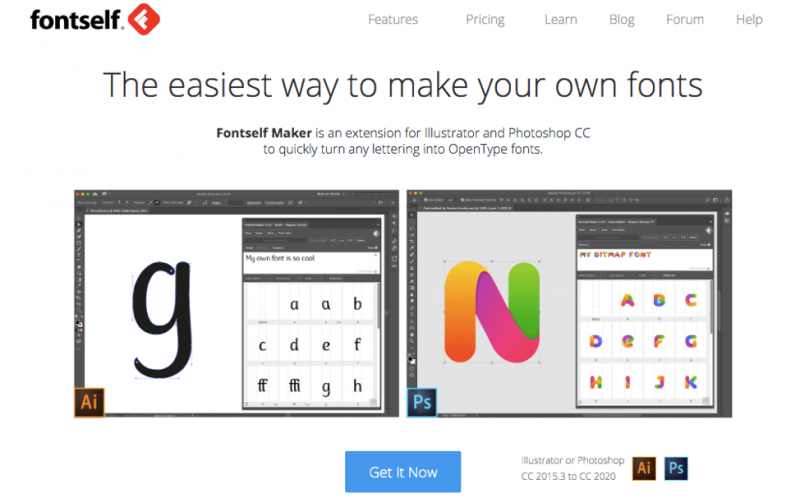 Now it's interesting to talk about the Fontself when it's clearly linked to its usage on both Adobe Illustrator and Photoshop. As an extension for these two applications, users have unlimited freedom to export any lettering into actual OpenType fonts. The app isn't just straightforward to use but also quick and efficient.
Technically a plugin, the Fontself slides seamlessly into CC document panels on both Mac and Windows. Installation takes a short time, and there's an in-app customer service app ready to assist or offer help to users. The workspace offered by this plugin is also intuitive and neat.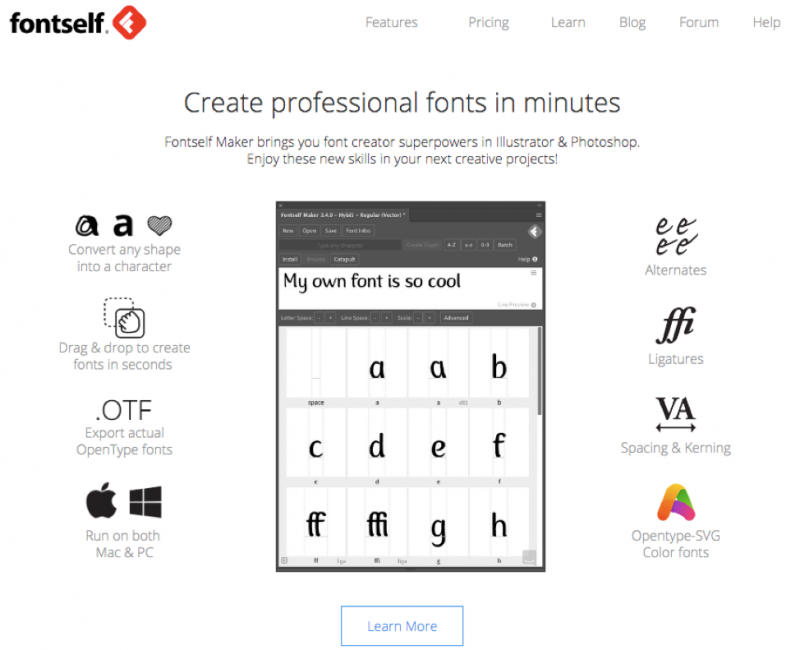 The process to bring users' fonts alive begins from dragging and dropping any drawn or designed lettering or shape into a glyph, which just takes a second. Users can play with alternates, ligatures, spacing and kerning, as well as coloring the fonts into one of a kind.
Do you only have a quickly drawn heart shape? No problem with the Fontself! Any vector artwork can be turned into a typeface. Make it even a real game-changer with the Smart Metrics, which is available as part of the Fontself free updates. With just one click, this helpful feature helps users adjust spacing and kerning of all glyphs immediately.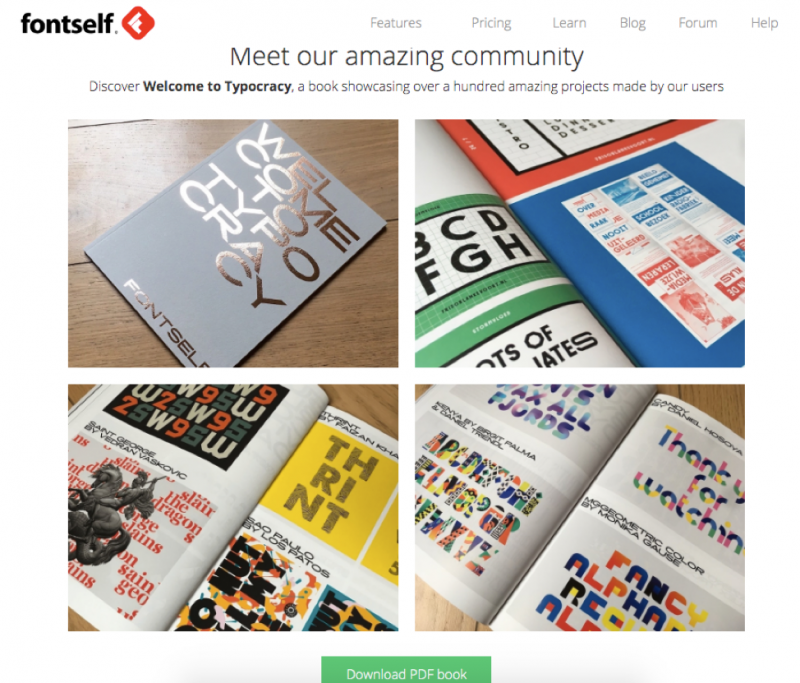 For a complete beginner, the Fontself official website has its own designated Blog menu, Learn menu, and the Forum menu. There's also a downloadable PDF book consisting of hundreds of amazing users' designing projects if you want to find inspirations.
The Fontself comes affordable to support users' font creation process, which is something rarely found in other software. With its comprehensive list of features and advantages, the Fontself doesn't seem to offer limited capabilities.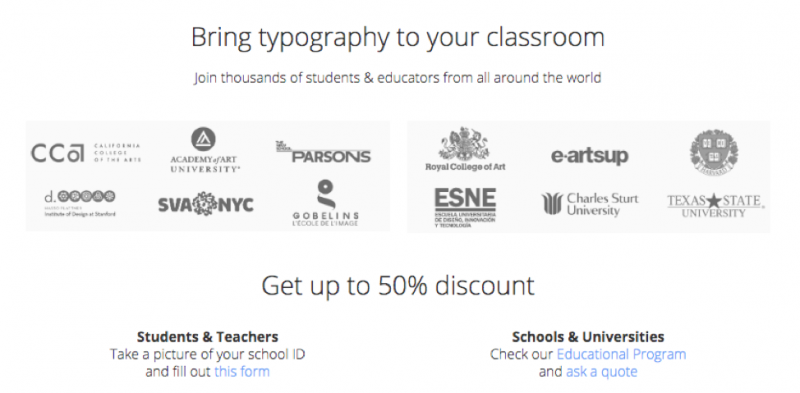 Currently, the Fontself Maker for Illustrator CC is priced at $49, excluding tax, while the Fontself Maker BUNDLE for Illustrator & Photoshop CC can be purchased at $79, excluding tax. Academics, like students, teachers, and universities, can get up to 50%. Users have to make sure that their Creative Cloud is somewhere between CC 2015.3 and CC 2020.

The Fontself has been trusted by thousands of companies worldwide like Google, Apple, Microsoft, Ogilvy, and, of course, Adobe itself.
Main Features:
Easy standard vector fonts creation
Intuitive workspace
A broad palette of color vector fonts
Auto spacing and kerning (vector fonts)
Alternates and ligatures
Support via in-app chat
Free regular updates
We hope the review on fontself.com above gives you clear information about the website and tools offered on the app! Have fun with your font-designing project with the Fontself.