When it comes to design projects, selecting the best font is always a serious business. With the abundance of typeface resources on the web, now you can access thousands of attractive fonts without having to spend a penny. However, sometimes finding the perfect font is like searching for a needle in a mountain of hay. Most of the time, you'll just come back empty-handed and more confused than before.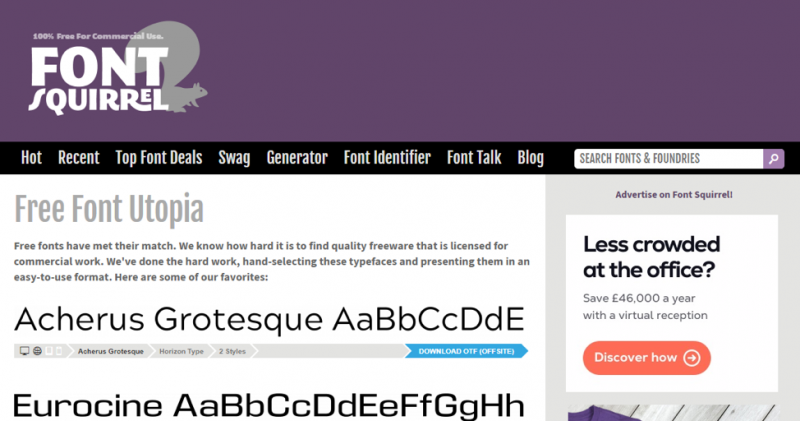 Enters FontSquirrel, an online font resource that provides a range of curated, free, and high-quality typefaces that will make your work easier than before. Through their website, you'll find thousands of fonts to help you create a project at its best.
Founded by Ethan Dunham in 1998, FontSquirrel provides a wide variety of high-quality, curated fonts for designers and other creative workers to use. The fonts are also free, meaning that you can use it commercially. If you're not sure about the legality, you can always read the license provided by FontSquirrel to make sure before using it on your product, logo, or other business properties.
FontSquirrel website is accessible through the browser without having to download anything. The interface is simple, and you can easily navigate through the site to find your desired font based on categories such as Most Popular or Recently Added, or do a more advanced search according to the font family, language, classifications and style.
FontSquirrel Main Features
If you think that FontSquirrel only provides beautiful fonts, you'll be surprised with tons of unique main features they have for free. Some of those main features include elements like: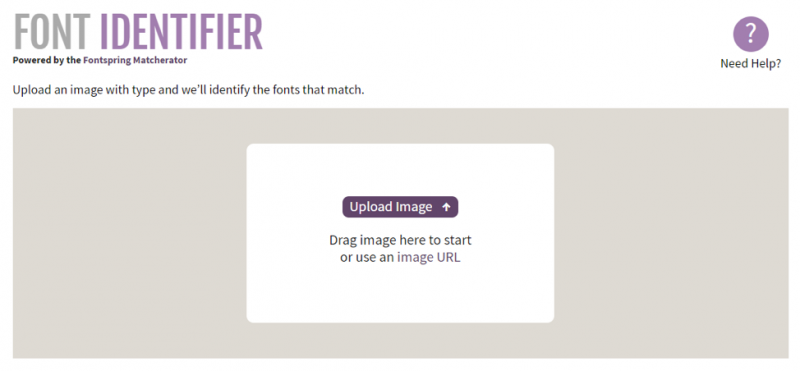 Font Identifier
There's nothing as heartbreaking as finding a font that is perfect for your project, but you can't seem to find the typeface name or place to download it. Luckily, you don't need to worry because FontSquirrel has the perfect solution for you.
Font Identifier is a fast and easy way to identify your favorite anonymous font without having to break a sweat! Simply upload a screenshot consisting of the typeface, and it'll swiftly come up with a similar font that matches.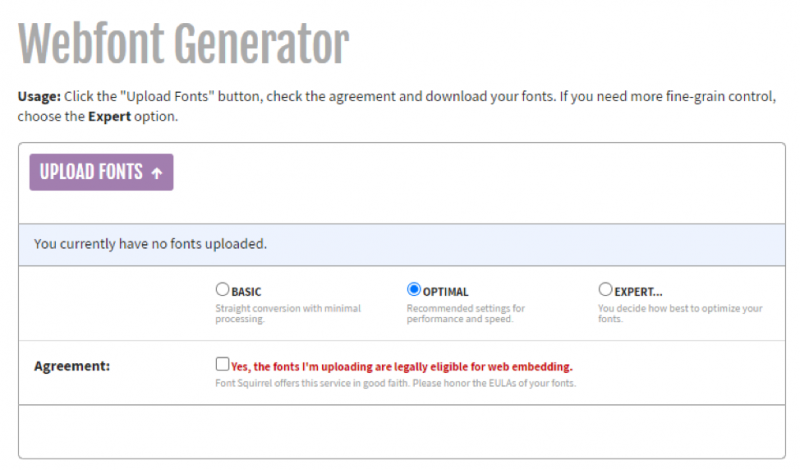 Font Generator
If you're a web designer who's currently working on web design, this font generator by FontSquirrel will massively ease your work in finding the right fonts! Simply upload any font file with TrueType (.ttf), OpenType (.otf), or Windows Postscript (.pfb) format and convert your file.
For advanced users, you can use the Expert setting to customize your font, whether it's the format, CSS, subsetting, and more. However, for the novice or casual users, simply leave the setting at Easy and enjoy the ride.
For more information regarding the font generator, you can find the answer at their official guideline here.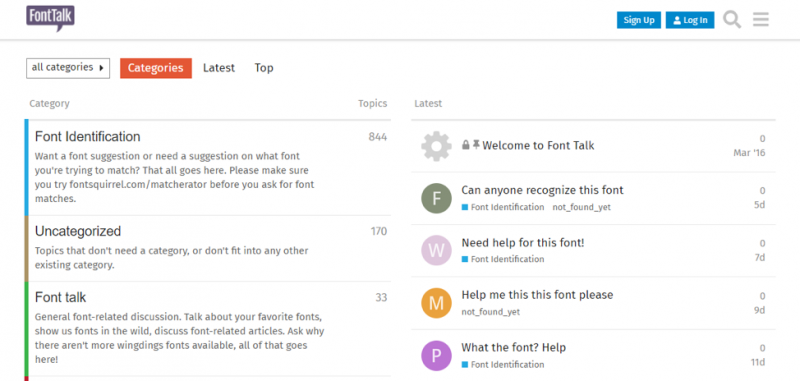 Font Talk or a Font Forum
It's quite rare to find a forum within font resource websites, which makes FontSquirrel an even better pick for your typeface needs. Font Talk is a forum where FontSquirrel users can interact and ask questions regarding font, web design, and similar matters.
Conclusion
FontSquirrel is an online font resource website with thousands of free, high-quality, and commercial-use fonts that you can use for your design projects. It also offers unique main features, such as font identifier, font generator, and a font forum where fellow designers can discuss with one another. However, make sure to always check your font legality before using it for commercial use as each font has a different license.
Tags: font, font generator, font identifier, fontsquirrel