The future matters, and it starts now. It's as important as choosing the futuristic font for your design. This font is often associated with anything modern, high-end, and digital-related content. This typeface is used for many purposes, from branding to advertising, banner, and logo.
One of its common characteristics is a sylphlike, minimalist line that comes in various shapes. The open connection style makes it even more unique. The bold letter is another nature of this font; remember 'Star Wars'?
Here are some ultramodern font ideas for your futuristic-feel projects!
TERBAANG
(From https://elements.envato.com/terbaang-space-font-ET7LHR4)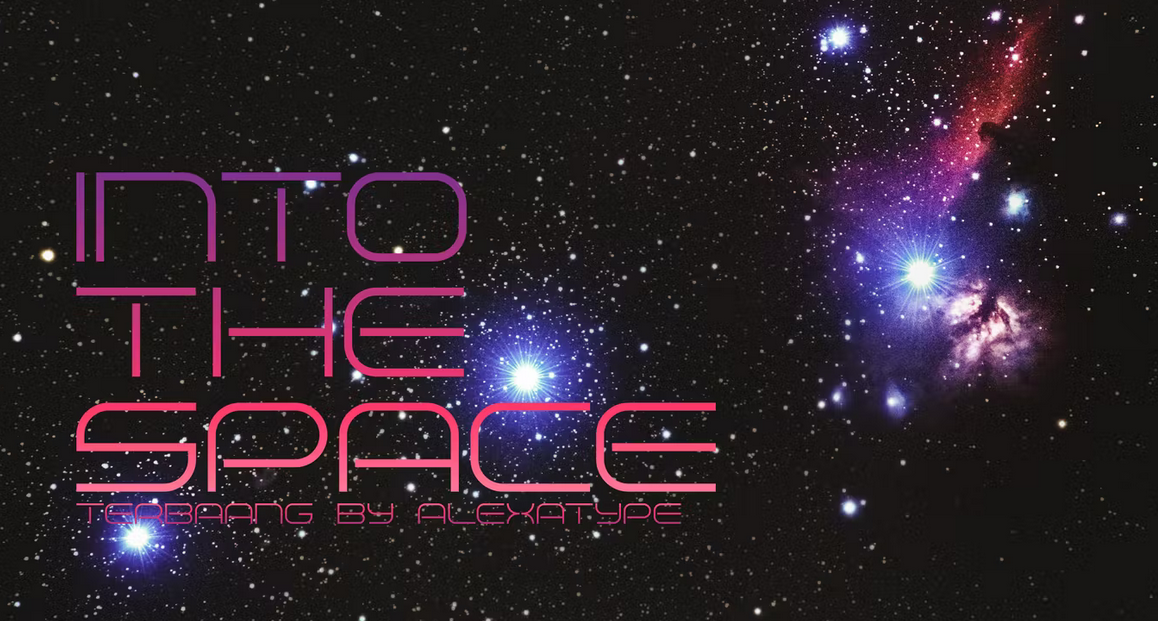 The name represents a future in space. TERBAANG is perfectly designed with a minimalist approach: thin lines in a wide shape. This futuristic font is suitable for headlines and posters. The open connection design shows in the uppercase mode, while the closed one shows in the lowercase mode.
Everyone would instantly notice that your headlines are linked to future-theme content by using this font. The visual is very interesting. It expresses a futuristic mood in your work.
TINGEE
(From https://elements.envato.com/tingee-intergalactic-font-JCWMPZB)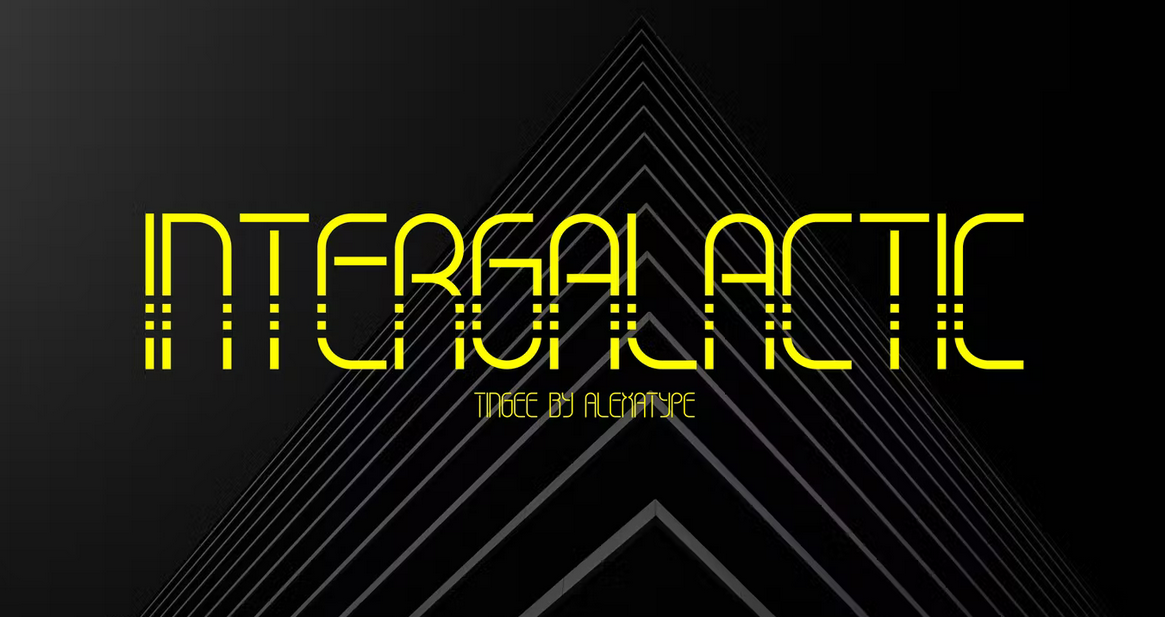 Made by the same artist who designed TERBAANG, TINGEE is basically a slim version of TERBAANG with a special additional feature: dotted lines in the middle. The dotted lines created invisible lines that stretched along with the word. The rounded edge makes it look less serious, or less arrogant, making it a good style for futuristic font.
This intergalactic font is visually and aesthetically pleasing.
SPOTNIK
(From https://elements.envato.com/spotnik-ultra-modern-space-font-F9U3N4E)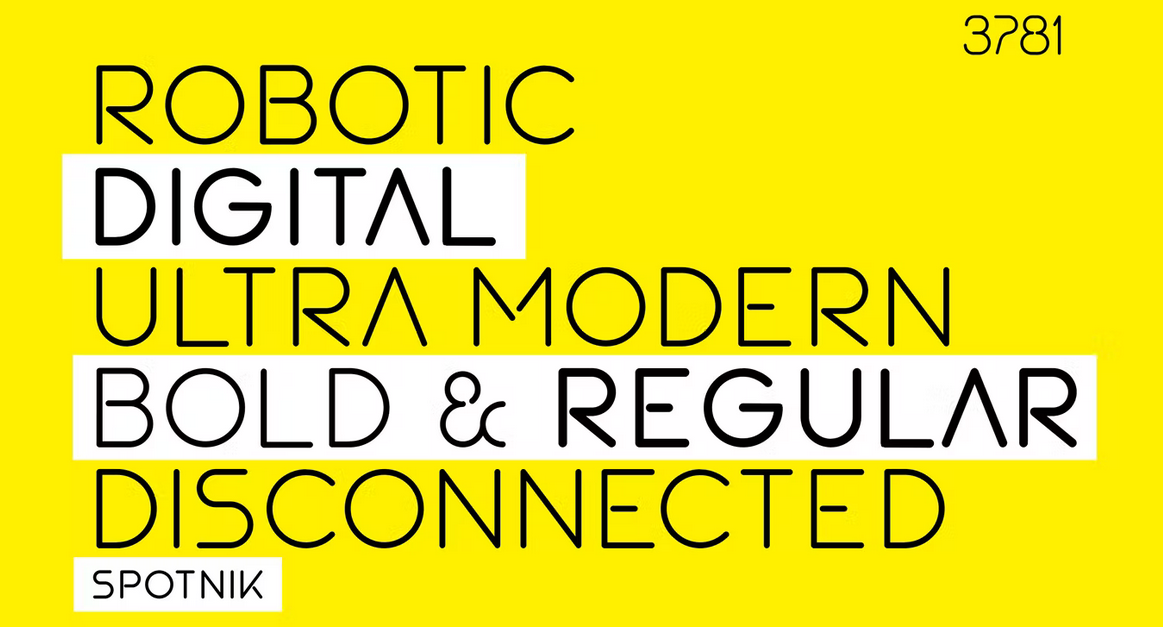 SPOTNIK is one versatile futuristic font. You can set this font for conventional use because it looks like a regular Century Gothic style. Or, with a proper strategy, it can totally reflect a future atmosphere. Its light strokes give it a modern feel.
This typeface can be a perfect option for tech start-ups' interfaces or business decks.
TEKNIKALER
(From https://elements.envato.com/teknikaler-geometric-sans-serif-font-FT5ZW8Q)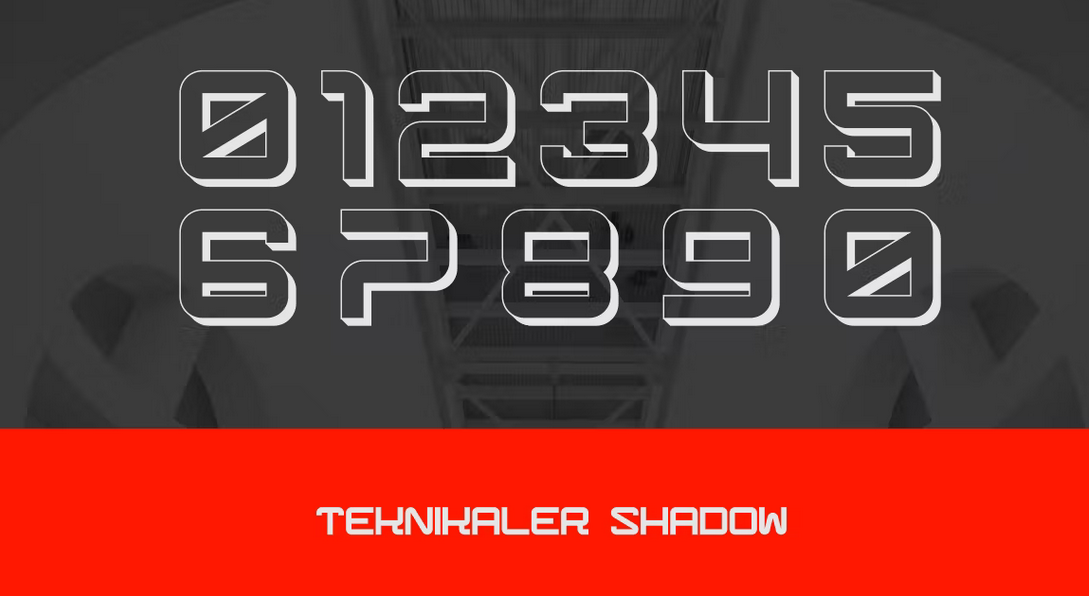 This geometric sans-serif typeface can be a great start to designing an impressive poster, both for music and engineering-related promo material. It's thick and bold with a rounded angle and square size glyphs. This typeface comes in two styles, regular and shadow, all in caps. If you are keen on extremely artistic font, give TEKNIKALER a shot.
BLOKEE
(From https://elements.envato.com/blokee-modern-blockletter-font-W6TDUGJ)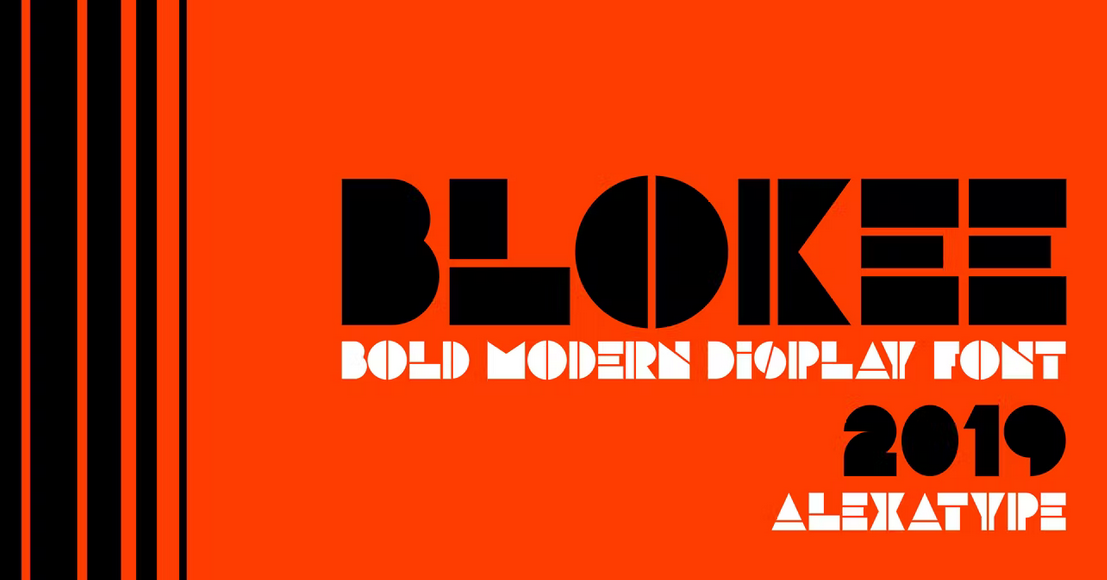 The visual is eye-catching. It's something that your crowd wouldn't miss. If you want to display modern, bold letterforms, then BLOKEE is the answer. It has a thick, strong shape and delivers a powerful impression.
HELIOS
(From https://elements.envato.com/helios-typeface-25QPMX)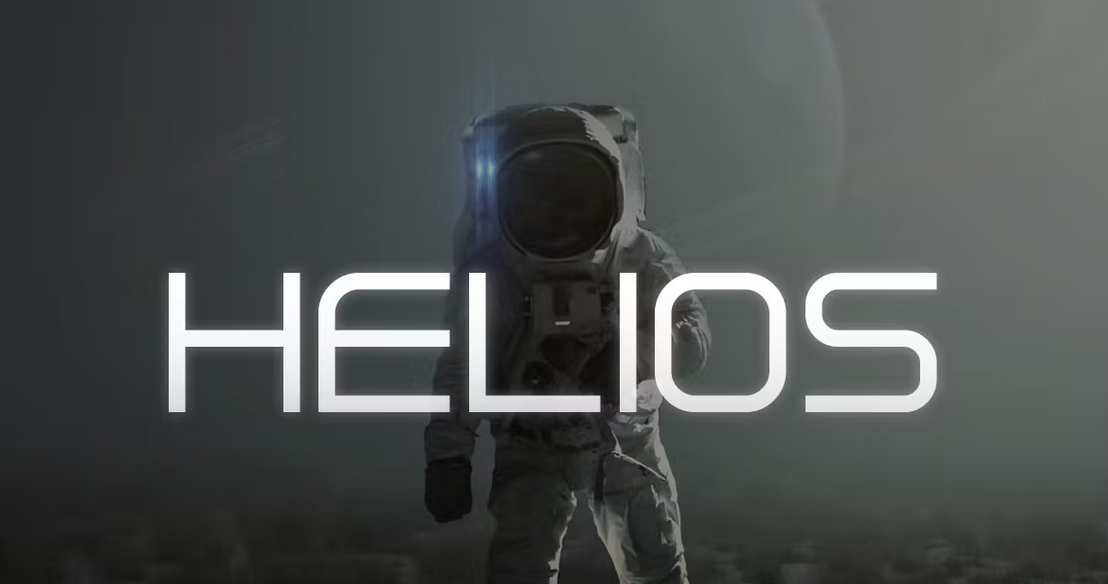 This futuristic font comes in a regular and rounded corner style. Some letters have alternatives forms that can be toggled with a caps lock. It also has uppercase, punctuation, and numbers. HELIOS is visually pleasing and perfect for web/blog headers, posters, and logos.
REIJU
(From https://elements.envato.com/reiju-NWMQ3E)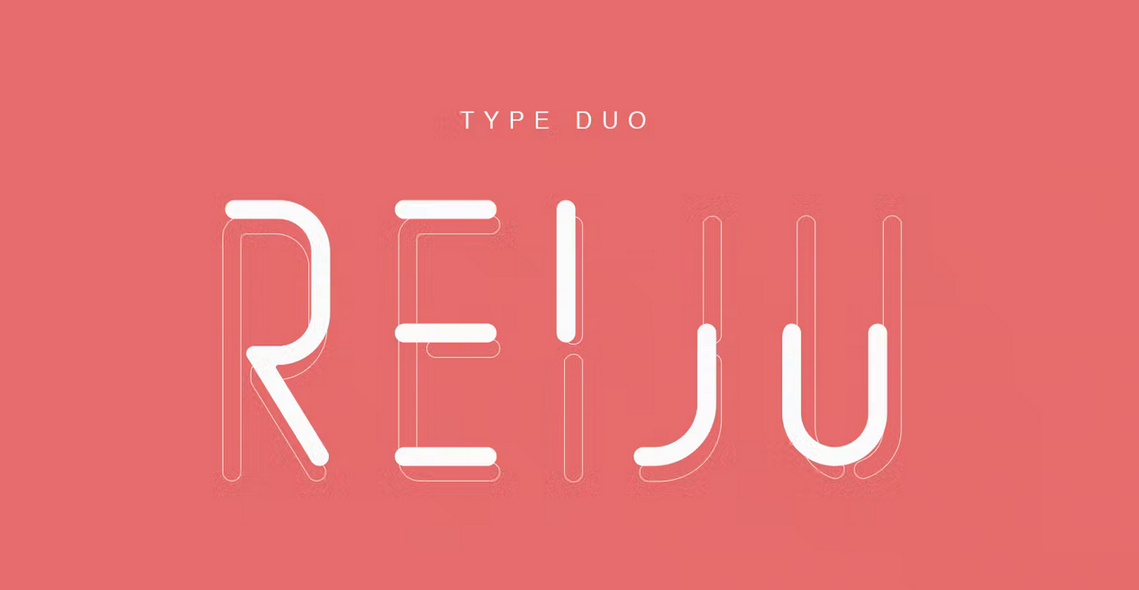 Another sans serif font with a little touch of feminine style. It's both decorative and modern at the same time. Portrays a minimalist style, REIJU has a unique characteristic that the half bold line covers the very thin lines behind it, making it a whole readable letter. The vague thin lines are made in stencils-like style.
MODEKA
(From https://elements.envato.com/modeka-modern-font-RZE49U)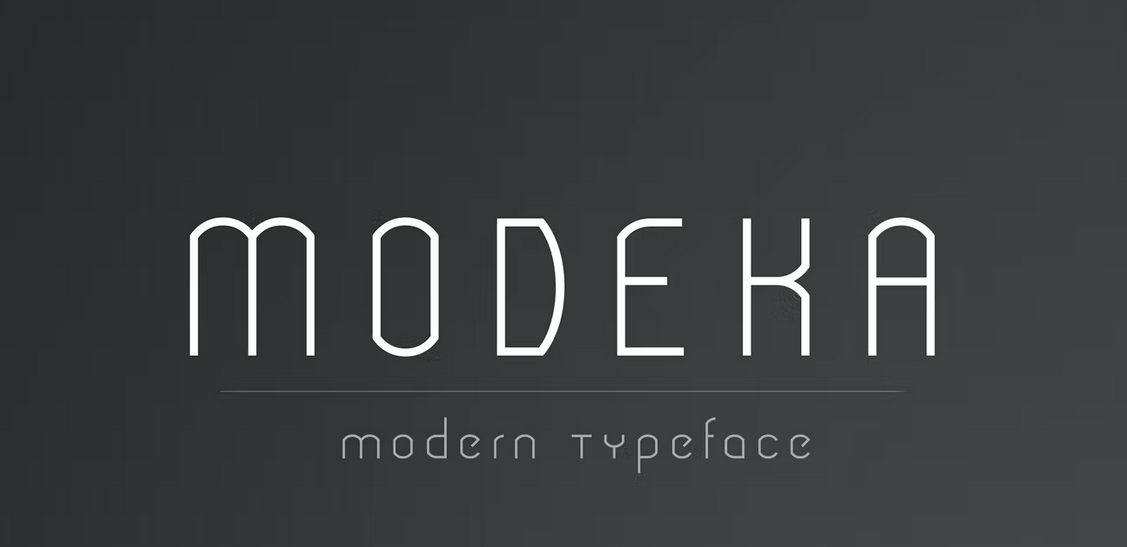 MODEKA is one elegant typeface from the sans-serif family. Its rounded corner makes it even more special, which makes it looks both modern and fancy. MODEKA comes with uppercase, lowercase, numbers, and punctuations. If you love simplicity in your headlines or logos, use MODEKA as your modern futuristic font.
SUMMARY
Typography plays a huge, important part for a company. It connects your brand with customers and generates brand identity. You want your brand to look on-brand and professional. Futuristic font exists to fill the market's needs for modern-themed content.
Tags: BLOKEE, Futuristic font, HELIOS, how to Choose futuristic font is fun, MODEKA, Modern-Looking Typeface Ideas, REIJU, SPOTNIK, TEKNIKALER, TINGEE