The first video game ever dates back to the early 1950 by academic computer scientists and was actually made as part of a research. It needs another 20 to 30 years before video games finally become popular, thanks to the introduction of video arcade games, video game consoles and graphics computer screens to the general public. Since then various games with fantastic gaming fonts have been produced.
Today, video games have become a popular industry with billions of dollars worth, and many developers both professional and amateur have been competing to create the next cool video games. One thing that these developers have in common is they use fantastic gaming fonts to enhance the theme of their game.
You don't have to be a game developer to use these fantastic gaming fonts. In fact, these fonts will be perfect for any other occasions too. Here are 30 fantastic gaming fonts for your design inspiration.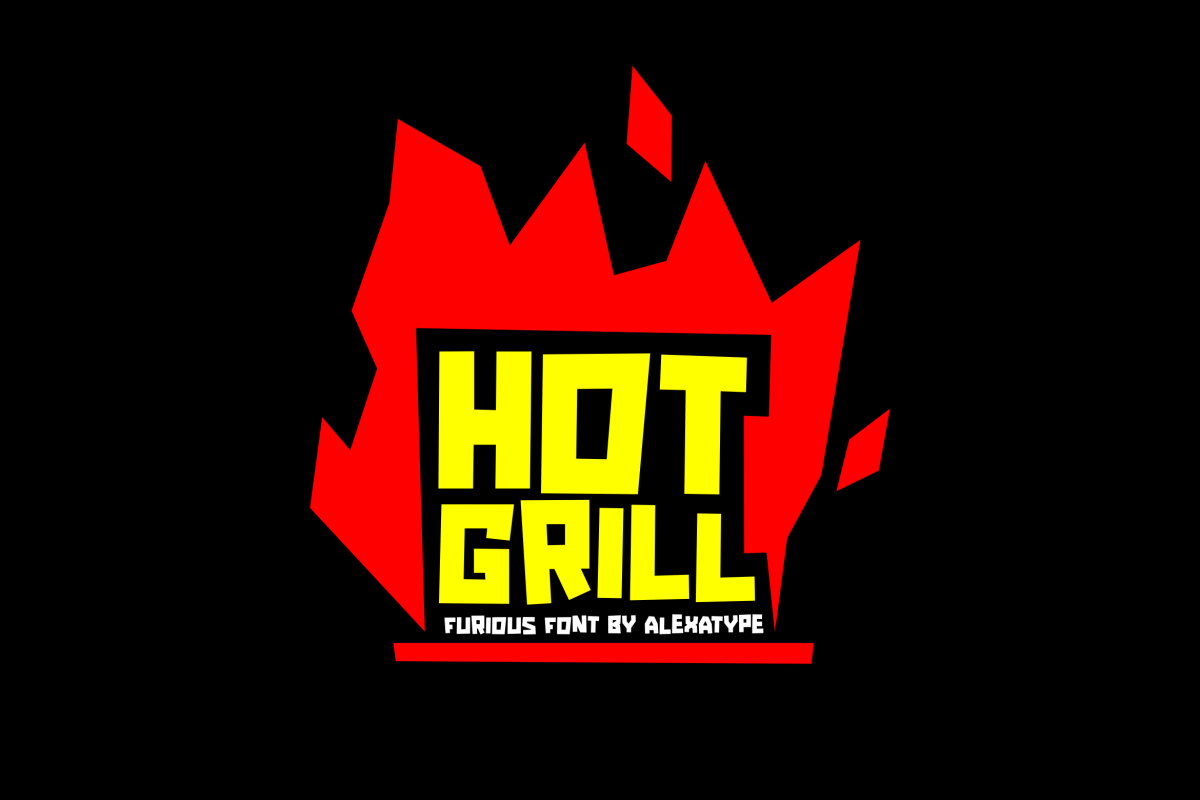 Just like its name suggests, this fiery font oozes a strong and quirky style. It is a block letter font that reminds you of those classic stone-age themed games. These bold and strong fonts are perfect for you who want to display a sense of adventure in your design.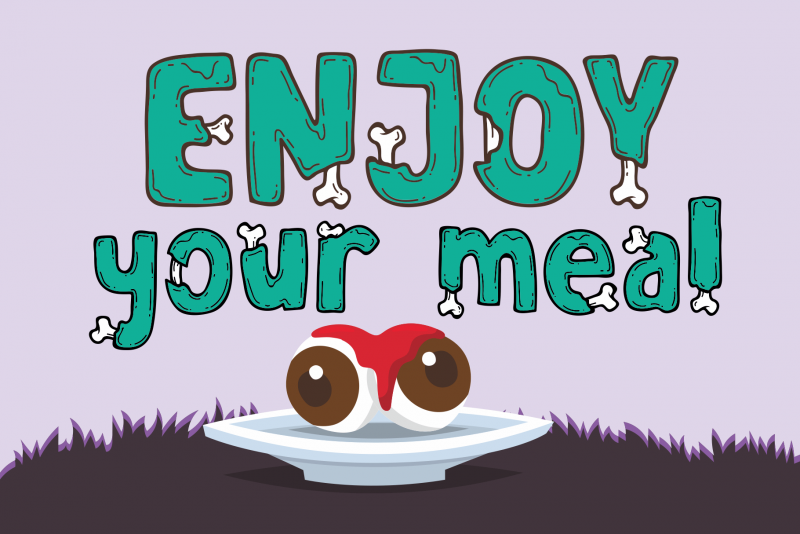 With the decaying rotten flesh effect, open wounds, and bones sticking out from the edges, this Zombieland font is perfect for any horror themed design. This font will remind you of a cute zombie game such as the Plant vs Zombies that we all love. Make your Halloween poster scary and cute at the same time with this font.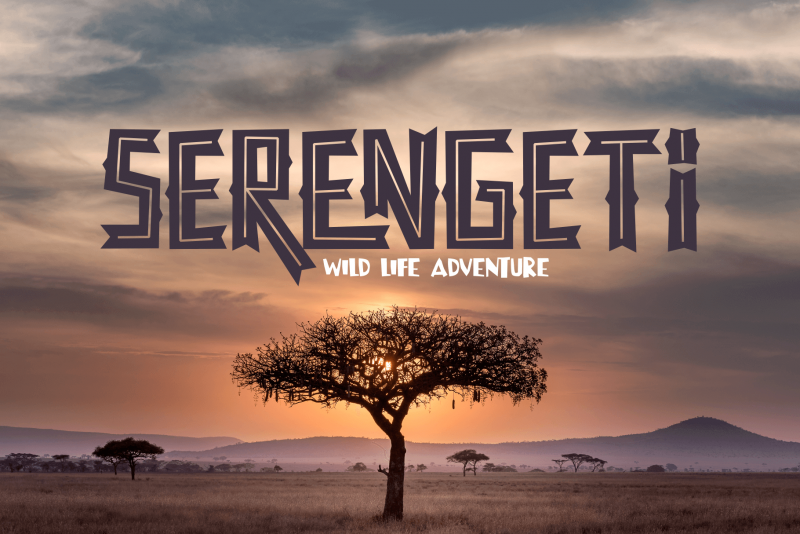 Survivor is another adventurous type of font, but this one comes with a more modern feel. It comes with sharp edges and lines inside the letter, which make the overall look of the font look intense and unique. This font is perfect to bring out the jungle or ethnic feel to your design.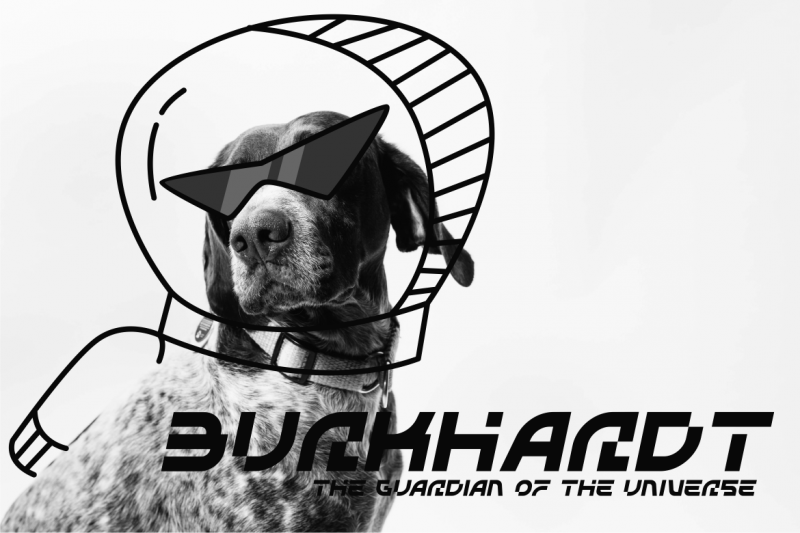 Need a unique font for your futuristic design project? Then you are going to love Starblaster font. The font is designed in distinctive shapes to enhance the futuristic feel to it. Starblaster font represents any design with space, robots, electric or digital theme perfectly.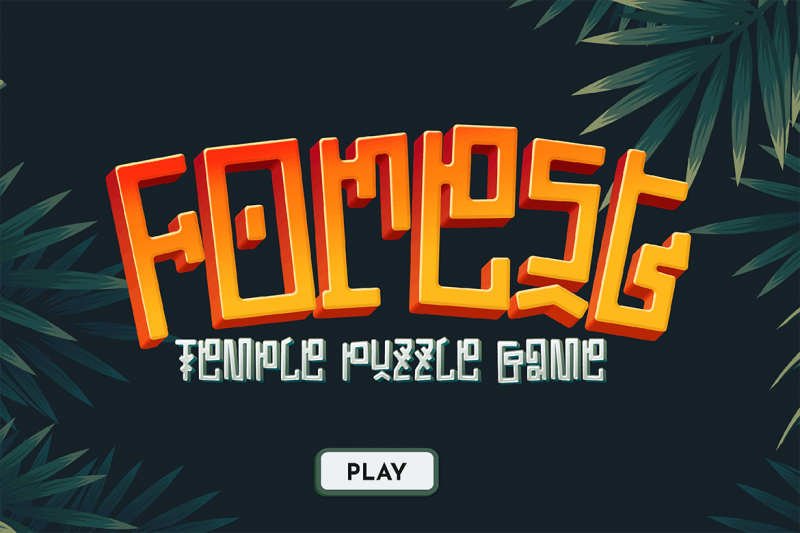 The name easily suggests how this font is going to look. Borrowing shapes from what we usually know as Aztec and Mayan tribes, Ethnique offers unique tribal writing shapes. The ancient and tribal vibe will emphasize your adventure and jungle themed design. Adding a few rainforest and bushes effects, you will get a fantastic jungle design.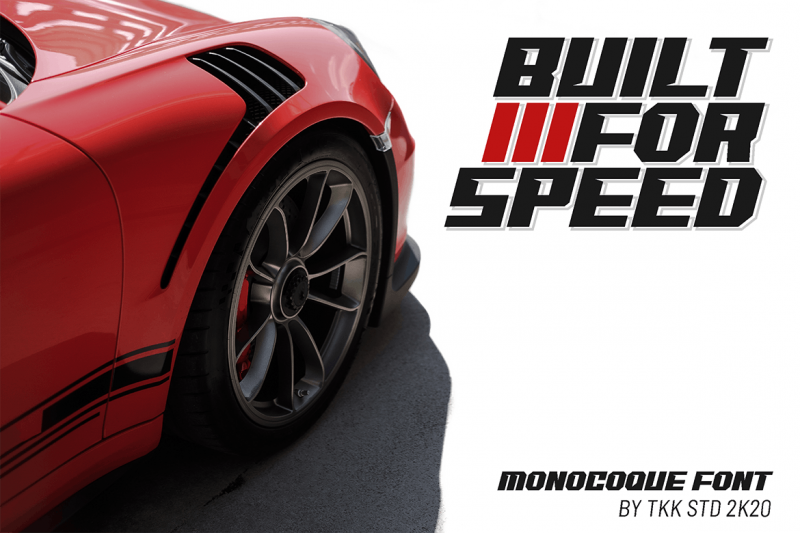 Monocoque comes with a block shape and sharp edges. The sharp and smart cut of this font gives off a speed and racing vibes. Adding silver color to the fonts, it will emphasize the speedy and modern look to it. Therefore, Monocoque will be suitable for automotive themed design.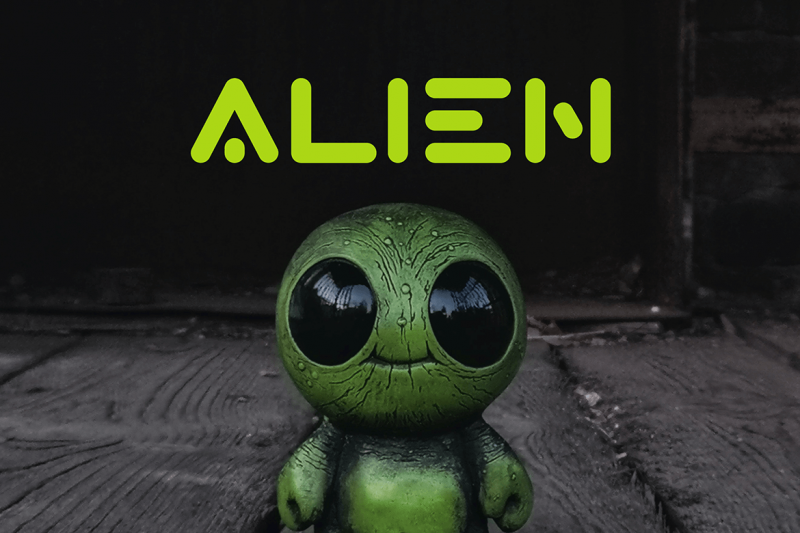 Another high-tech font suitable for futuristic theme design. The dash dot style of this font design reminds you of The Matrix feel. Use this font for science fiction or technology theme to enhance the sophisticated feel of your futuristic design. This font is also perfect for an alien look style.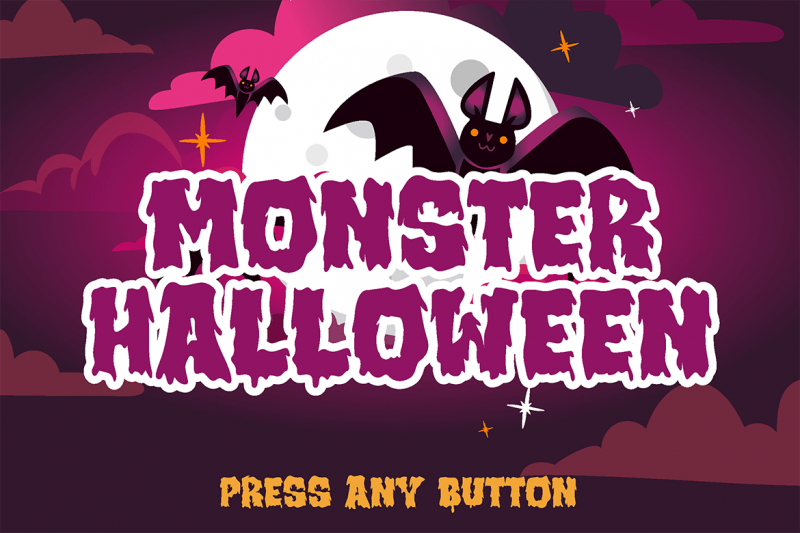 Remember that spooky title in the Goosebumps novel series? This font gives you similar horror vibes with the slimy dripping effects. It is perfect for your Halloween poster design to bring out all the monstrous and terror feel to it.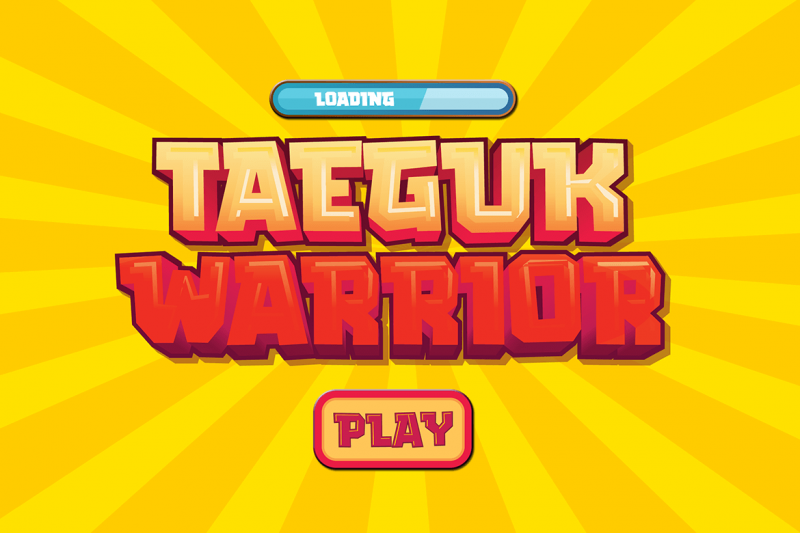 Gameria offers a block style font with quirky and nerdy vibes to it, perfectly suitable for its name. When you look at this font, it will remind you of those old arcade games opening from childhood. This font will suit perfectly for posters, movie titles, or any other designs with an arcade game theme.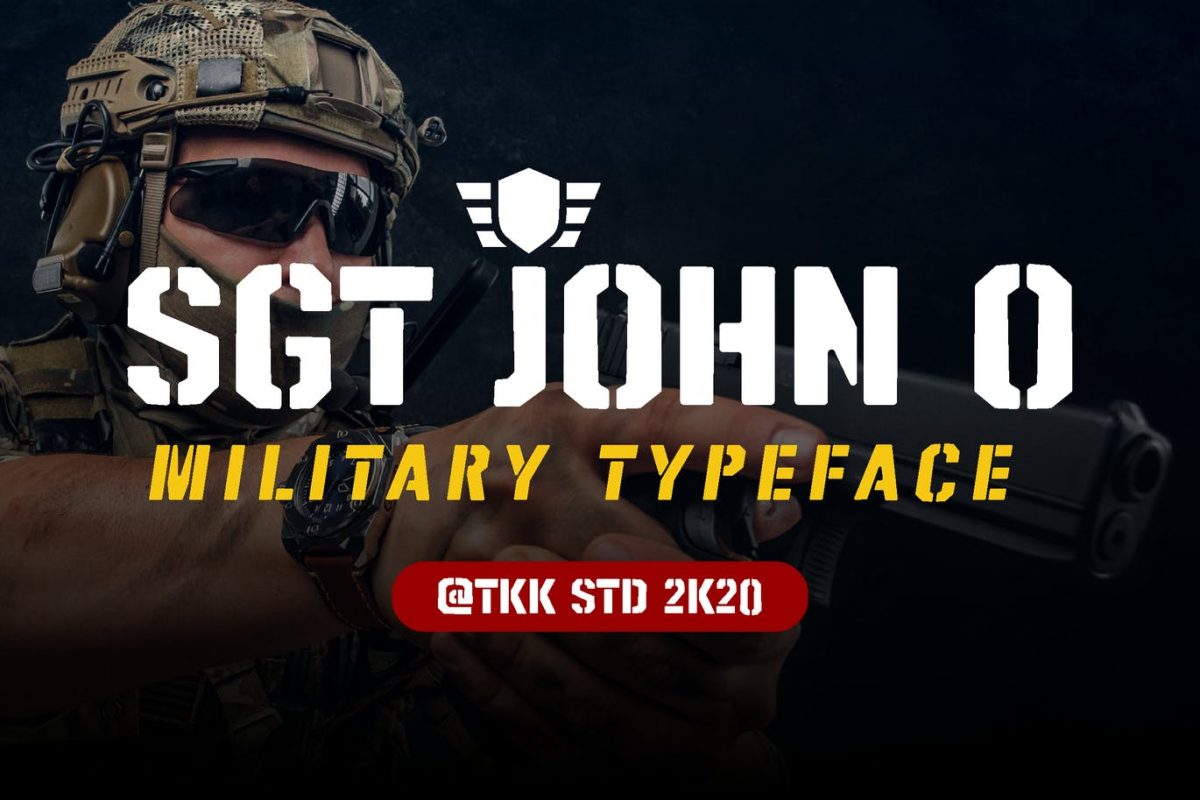 This font may look like a simple stencil cutout. However, its strong and sharp shape gives off a military vibe. This army font is the right pick if you want to boost the strong and sturdy feel to your design. Make your design more powerful and appear more persuasive with this font.
For a more casual and street style design, Suburbia is the right gaming font to pick. This cutout style makes the font appear like a graffiti that you can usually find in the suburbs, hence the name, Suburbia. The simple geometric shapes that this font has will help you convey an impressive and compelling message.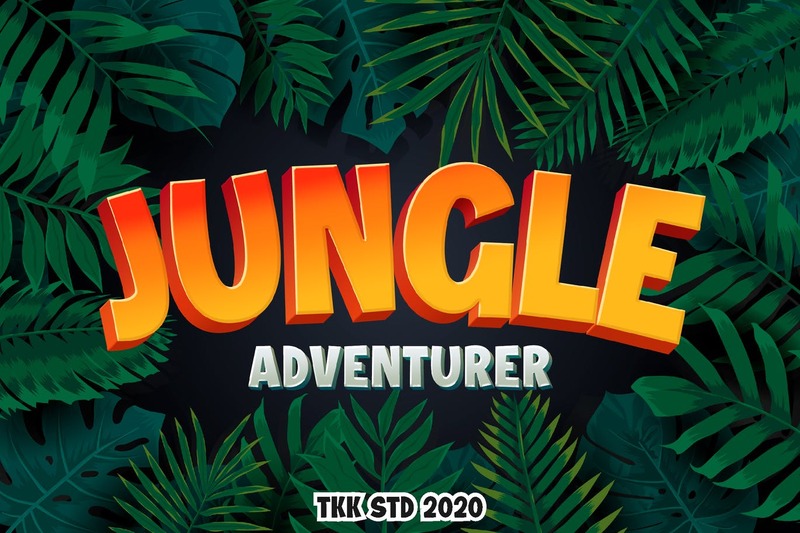 The name of this font is quite self-explanatory and is probably everything you need to know about the vibes it offers. Jungle Adventurer has a bold, strong, and powerful design with sharp edges. Due to its strong character, this font will help you emphasize the message that you want to put across.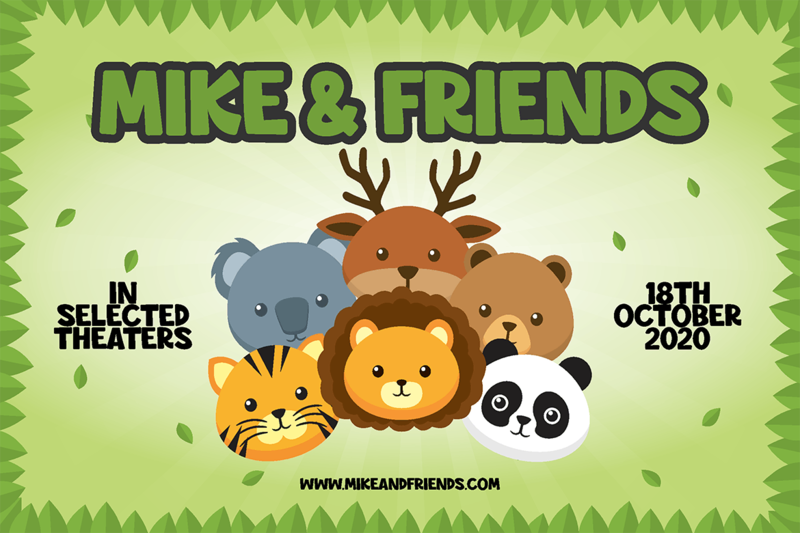 It is fun, cute, and exudes happiness, just like its name suggests. With rounded edges and bold stem, this font is fitting for design that is targeted for children. Add some bright colors in addition to this fun and happy font to create a fantastic design that every children would love to see.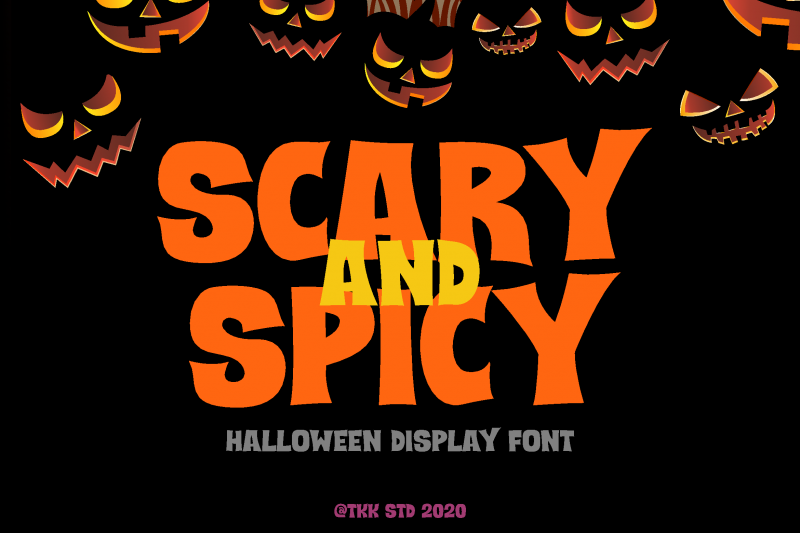 If you are designing a Halloween poster, you are going to need this Scary and Spicy font. This font offers scary but fun vibes, perfect for your horror themed design. Combine with the Monstarize font above, and you will be able to design a spooky, creepy, and fun Halloween poster design. Don't worry, this font is not only perfect for a poster design, it is also suitable for any horror theme.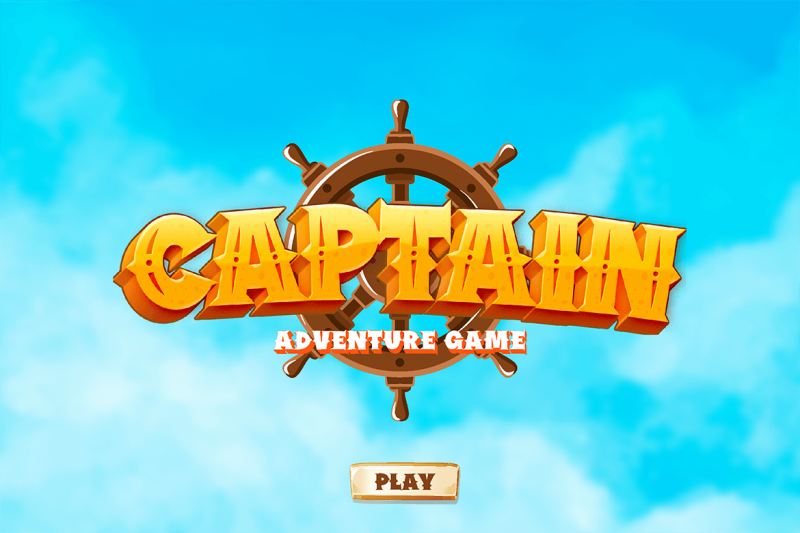 The name may sound cute, but White Pearl is a fun font with pirate feel to it. Despite its bold and sharp shapes, this font can still look entertaining as well, thanks to the line accent and retro element inside each letter. The combination of these two characters create a fun pirate theme perfect for your retro pirate project design. You can also design a fake retro wanted poster with this font to add more fun to your event poster.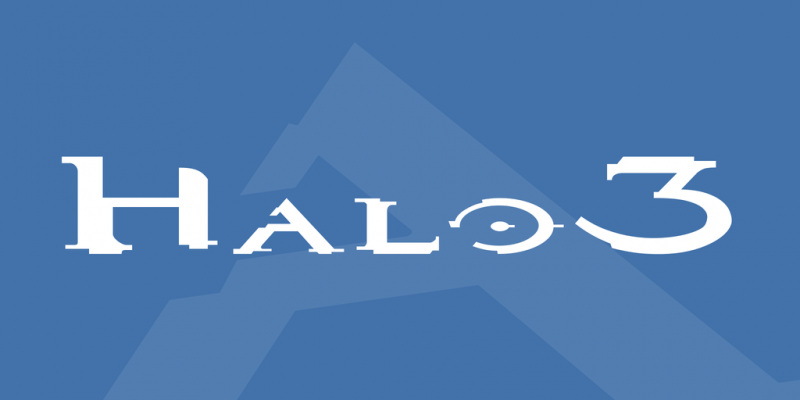 If you love the Halo game franchise, you will definitely love this gaming font. This is basically the updated version of the original Halo font. This version comes with more interesting shapes that match the Halo games logo and the ad run from the second release onwards.  This font looks perfect for an alien-war type of design thanks to its distinctive shapes.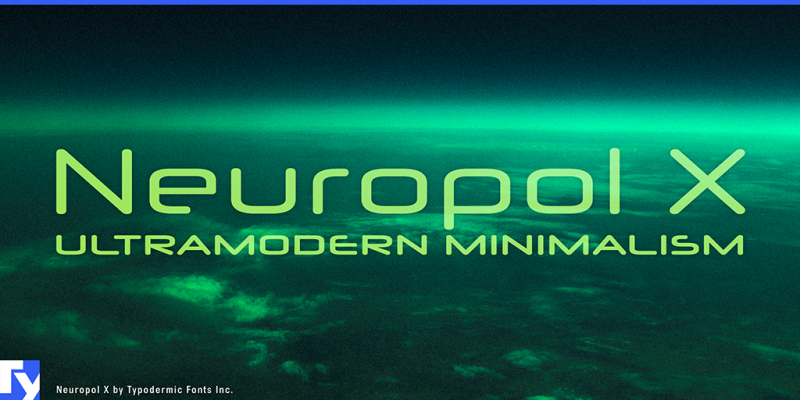 Another modern and futuristic font with matrix-esque design, the Neuropol X comes with a combination of geometric and elliptical shapes. This font nicely presents sci-fi and futuristic vibes and reminds you to those robot or future-themed video games and movies. You can make your project design looks more sophisticated with this sleek design.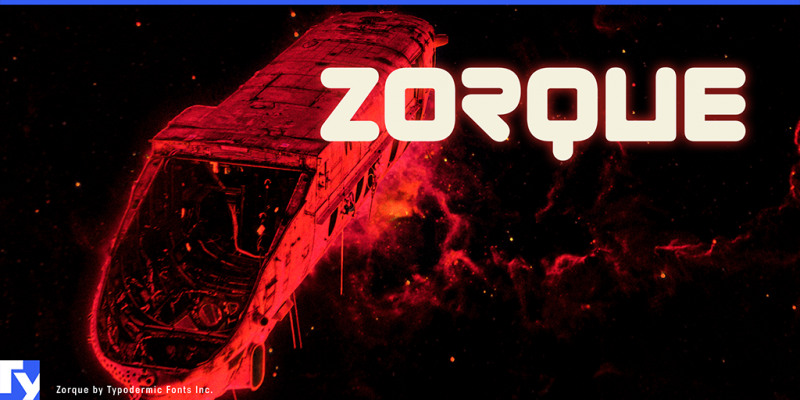 Another rounded font with square headliner comes to this list. It offers a stencil-like style, but with more interesting and unique shapes to it. The distinctive shapes that this font has gives off futuristic and robotic vibes. It is also a nice alien and space travel theme that will make your project design look cool and perhaps a little otherworldly.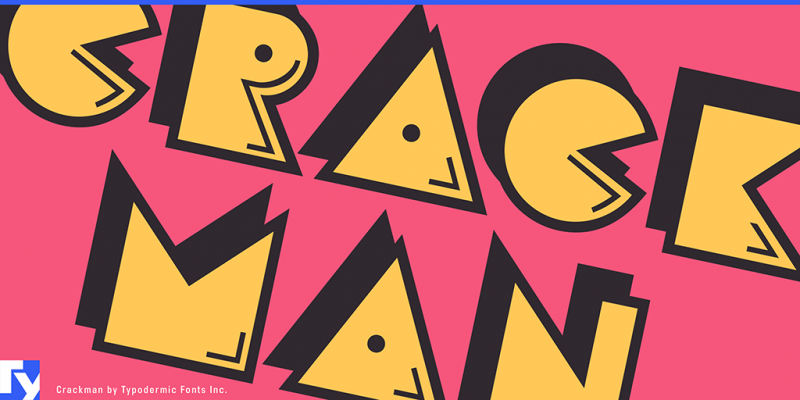 In a glimpse, this font looks like it comes out from a Pacman game, and that is exactly what the style of this font is. Crackman comes with a different art deco style with interesting shapes. The 1980's video games' slant enhances the fun video games vibes of the old times. It is perfect for those posters of events that want to emphasize nostalgic themes and feelings but are still fun and playful.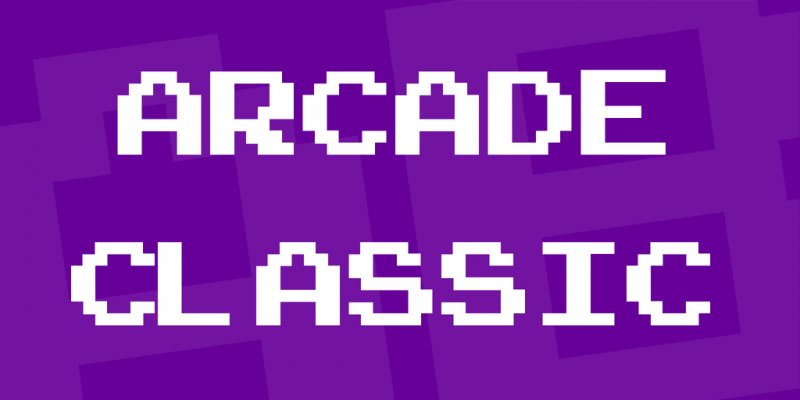 Just like its name suggests, this font has a classic arcade game look. It reminds you of the old Donkey Kong and Pacman game that was really loved back then. This font is suitable for your project design in arcade game themes. The classic and 1980s style of this font also gives off a unique retro style that can make a classic design project look cool.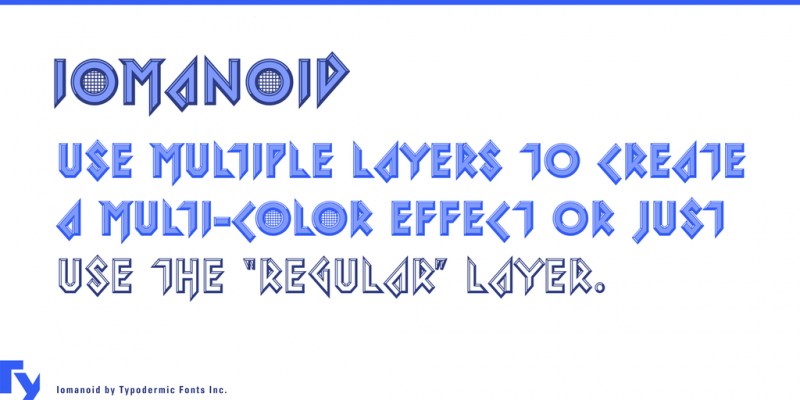 If you love the futuristic techno style, you are going to love this Iomanoid font. Inspired by a 1980's techno theme with its strong shape and sharp edges, Iomanoid font will complement your futuristic style design and give off an otherworldly techno vibes. It will certainly help you deliver the messages of your design in an interesting way.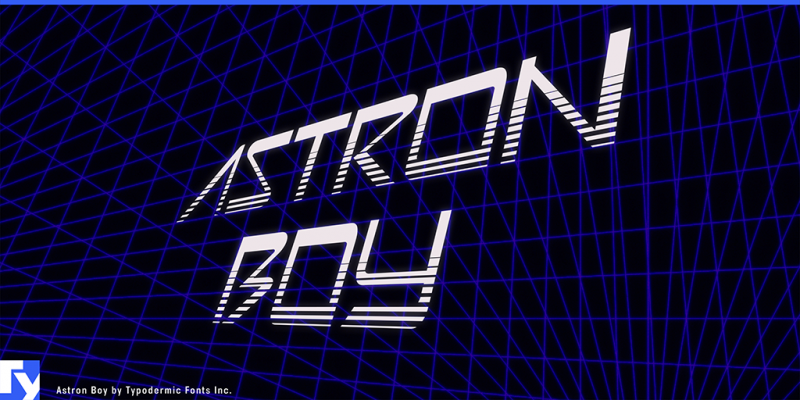 When you look at this Astron Boy font, you are going to remember that classic laserdisc video game called the Astron Belt. This rounded and square font offers a techno and futuristic feel to it. It also comes in four styles of regular, italic, shaded, and striped. You can mix and match or combine them to create a classic video game style for your project design.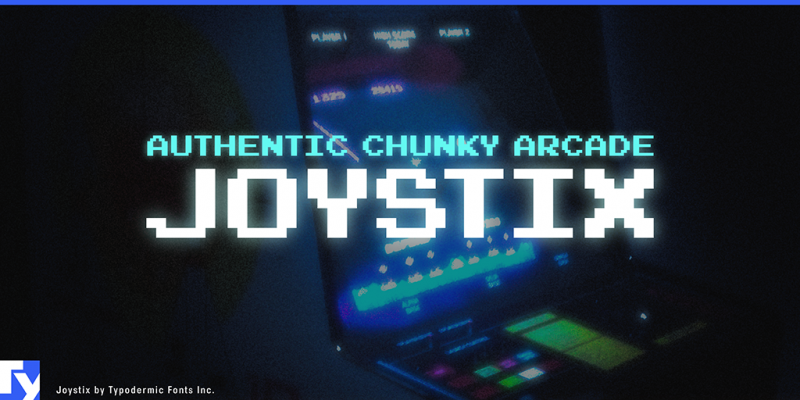 Joystix Font is another option of classic arcade game style fonts. It almost looks like the Arcade Classic Font explained above, but this one feels a lot more similar to the original arcade game font. This font comes with added symbols and punctuations so that it will be easier for you to explore.
Joystix font is monospaced, which creates a chunky spacing that you often see on the authentic arcade style. If you wish for a more proportional space, you can opt for the Joystix Proportional instead.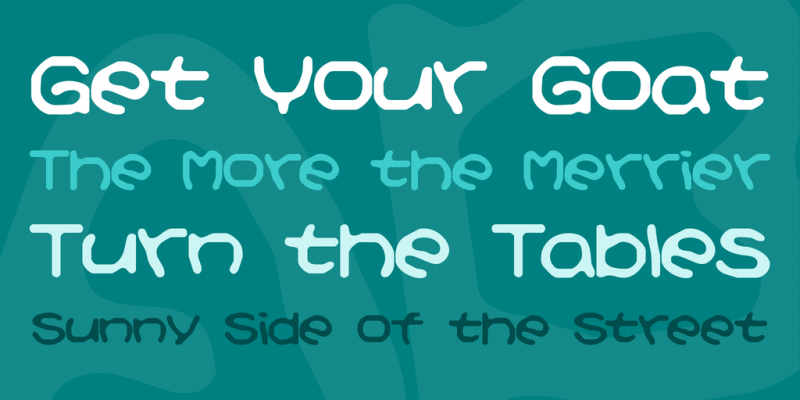 If you are familiar with the Kirby No Kira Kizzu game, then you must be familiar with this font shape as well. Just like its name suggests, this font is inspired by the said Super Famicom game, which later made into a Game Boy game called the Kirby's Star Stacker. This font represents cute and fun vibes, almost like a comic font, which makes it perfect for a project design with a playful and fun theme.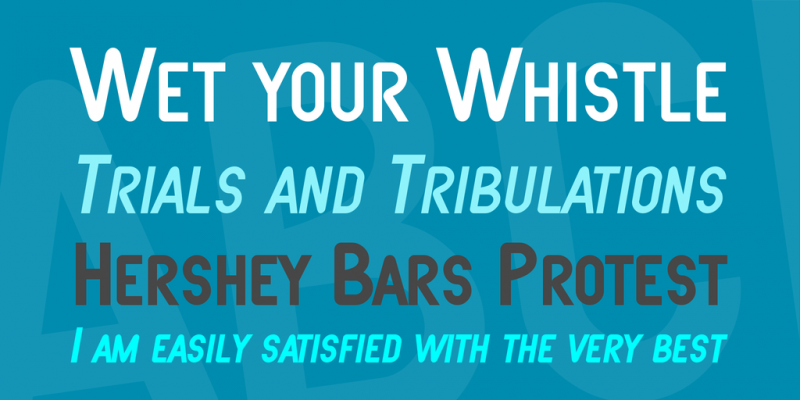 This font illustrates bold, strong, but fun vibes thanks to the combination of bold shapes but with rounded corners and a little slanted lines. Consistent to its name, the SF Atarian System is designed with the Atari games style in mind. It gives off a fun and retro 1980's vibes, which is perfect for retro-electric theme design.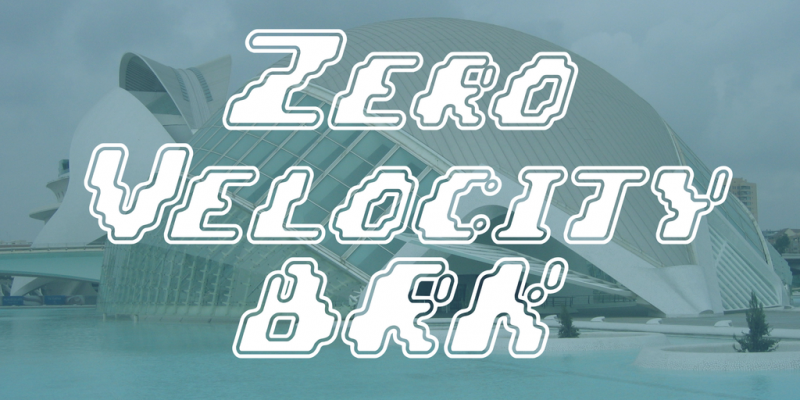 Zero Velocity BRK is another futuristic font theme that you need to consider. It offers unique shapes with digital techno feels to it. This font is also perfect for a retro digital look. Use this font to add cool and entertaining vibes to your project design. You can use it on its own or combine it with other futuristic-themed font to enhance the modern and innovative idea of your design.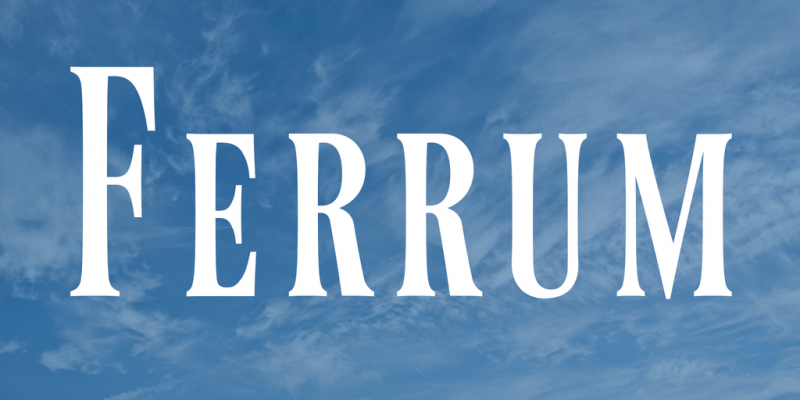 This Ferrum Font is inspired by the Final Fantasy logo font. On its own, it creates a more serious tone which will be perfect for a project design in a more formal setting. This narrow serif type of fonts is also safe to use if this is going to be your first time trying designing. It is not only beautiful, but you can also consider it as a "safe" font without too many accents or unique shapes.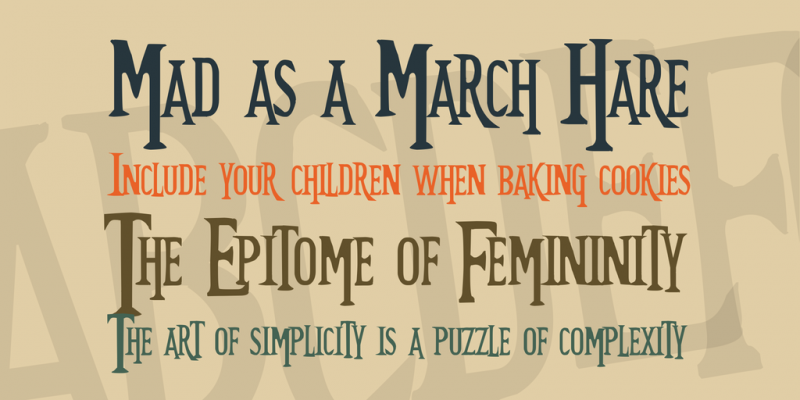 From the name alone, you can easily point out that this font is inspired by a game with the same name. The unique elongated accents give a more mysterious, sci-fi and futuristic vibe, just like the game. This font will perfectly complement your mysterious or thriller themed design with a touch of futuristic vibes.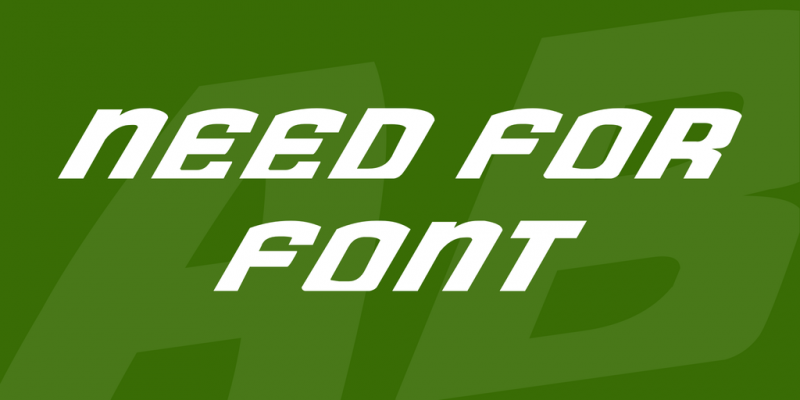 It is easy to guess what the inspiration of this font came from, the Need for Speed game. This italicized font emphasizes the speedy race vibes. Therefore, the Need for Font will be perfect for an automotive-themed project design.
The last but not least is the Videophreak font, which reminds you of those digital and cyber vibes.  If you are going to make a poster or any other project design related to the IT industry, then this font is what you are looking for.
Those are some fantastic gaming fonts that will help you level up your designing projects. Whether you are going for a futuristic theme, adventurous style or spooky and horror theme, there are plenty of gaming font options that you can choose from. Choosing the right gaming font is important in almost every designing project. It helps you bring together the overall style and look of your design, making it look more united.
Tags: esport, font, game, gaming, gaming fonts