Creating a fun, chic, and stylish design requires the right fonts. Modern girly fonts are perfect for adorning social media posts and headers, web designs, book and album covers, merchandises and accessories, and many more. These great fonts will add a stylish element to every design without losing the elegant or modern touch.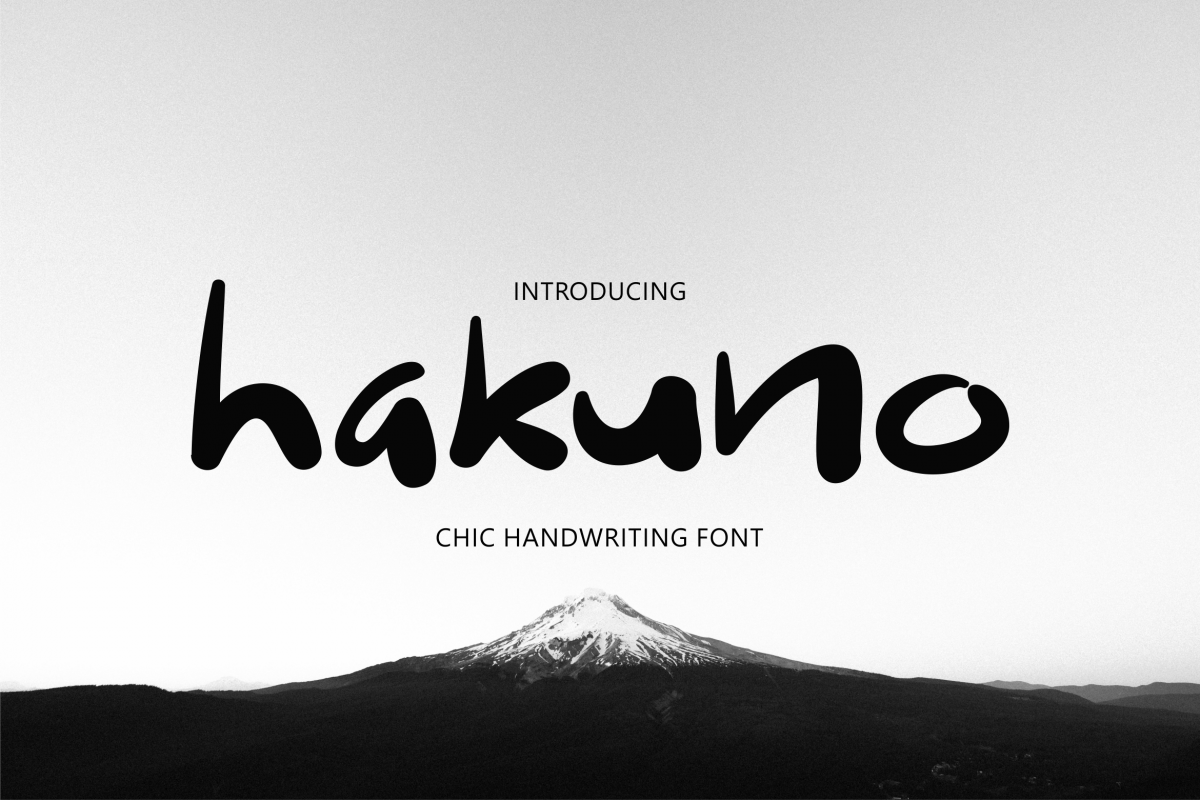 Love Japanese aesthetic for your design but does not want to make it look too obvious? Hakuno is your best option. This handwriting-style font is casual, chic, and creative, yet still with great readability. You can use this font to adorn restaurant menu, book cover, travel post, flyer, or inspirational quotes.
Hakuno is perfectly compatible with Mac and PC. You can use it with anything, from various Adobe programs to Microsoft Word. A perfect typeface to bring stylish, slightly vintage Japanese theme without looking too typical.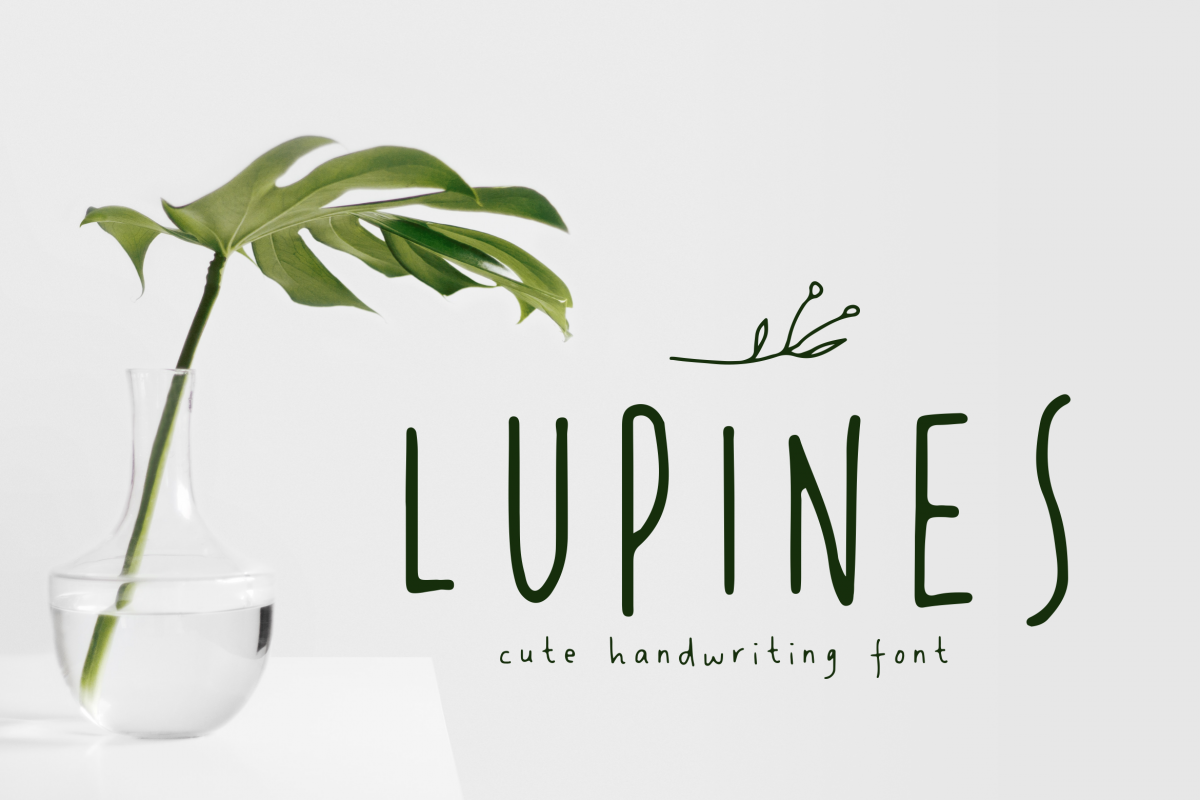 Make your post look more inviting and casual with Lupines, a handwriting-style typeface with an organic look. Lupines provide a fresh look without sacrificing readability, perfect for adorning brands, product labels, Instagram posts, social media headers, and webpages. Lupines are also available in Bold and Italic versions.
Lupines typeface is already accessible even without installing extra software. You can use it for various designing tools, from Adobe Illustrator to Photoshop and Microsoft Word.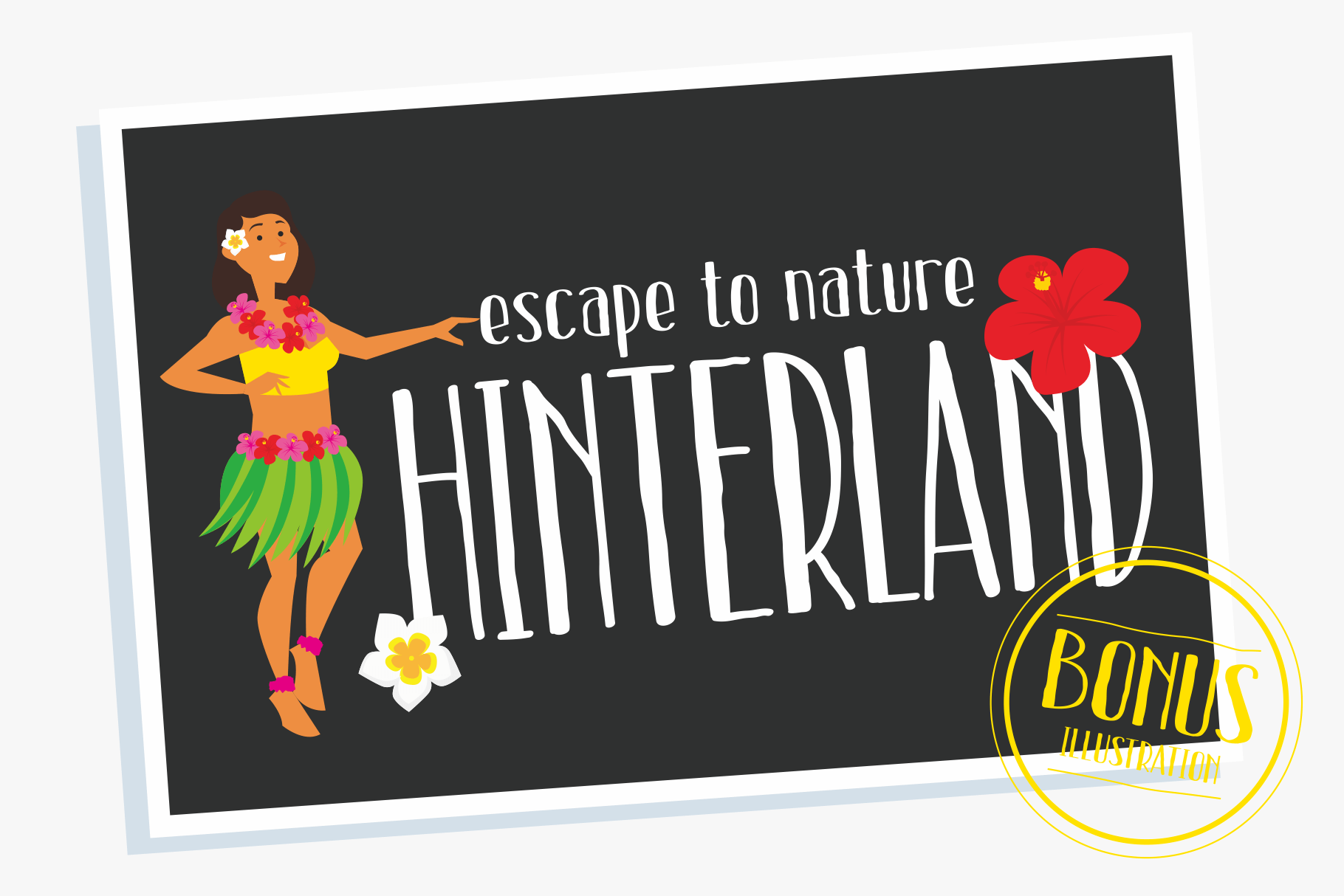 Giving the look similar to rows of trees, Hinterland is a great typeface for creating a nature-related design without looking too stereotypical. This typeface is based on handwriting, giving it a casual and fresh vibe. Despite its basic design, Hinterland does not look childish or garish. It is a perfect typeface for creating travel webpages, flyers, and social media posts.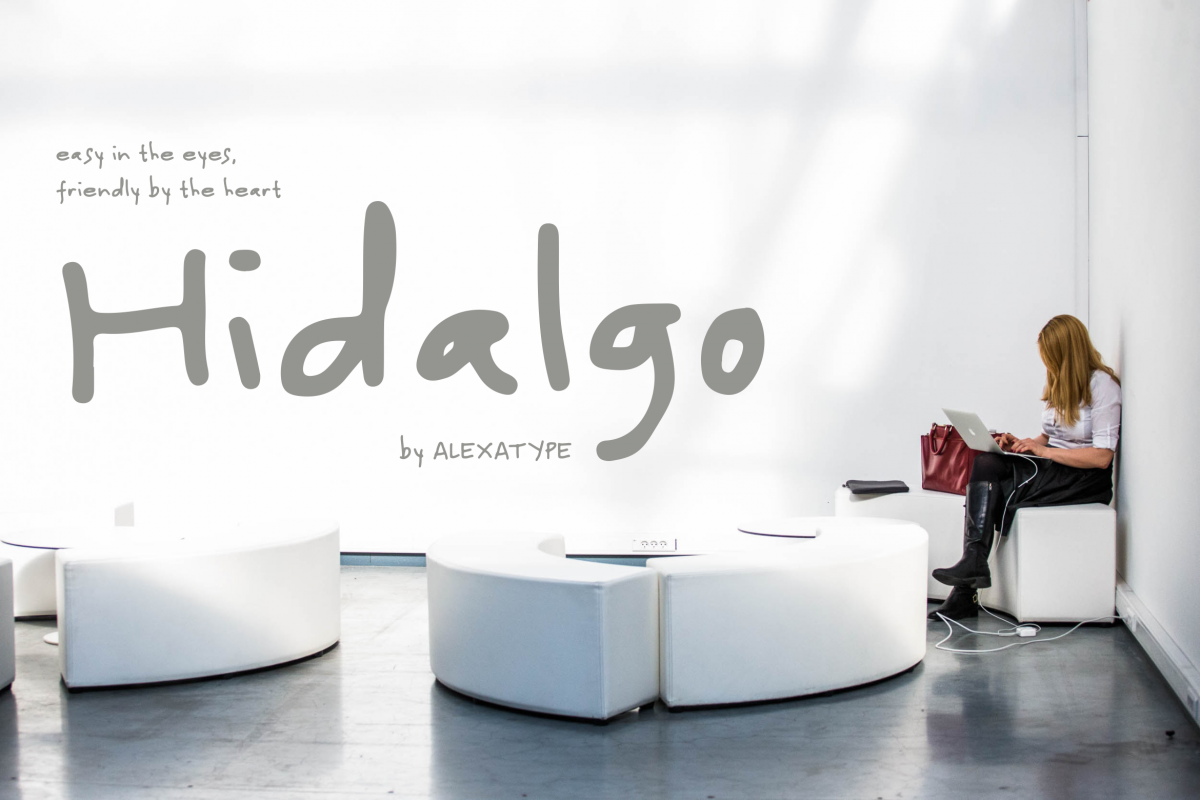 Make your design look casual, stylish, and organic at the same time by using Hidalgo! The font's free-form shape is a perfect option for adding warmth and familiarity into a design. The design allows people to perceive Hidalgo texts as "naturally written" instead of created digitally. Hidalgo is ideal for quotes, online poetry, social media posts, and book titles.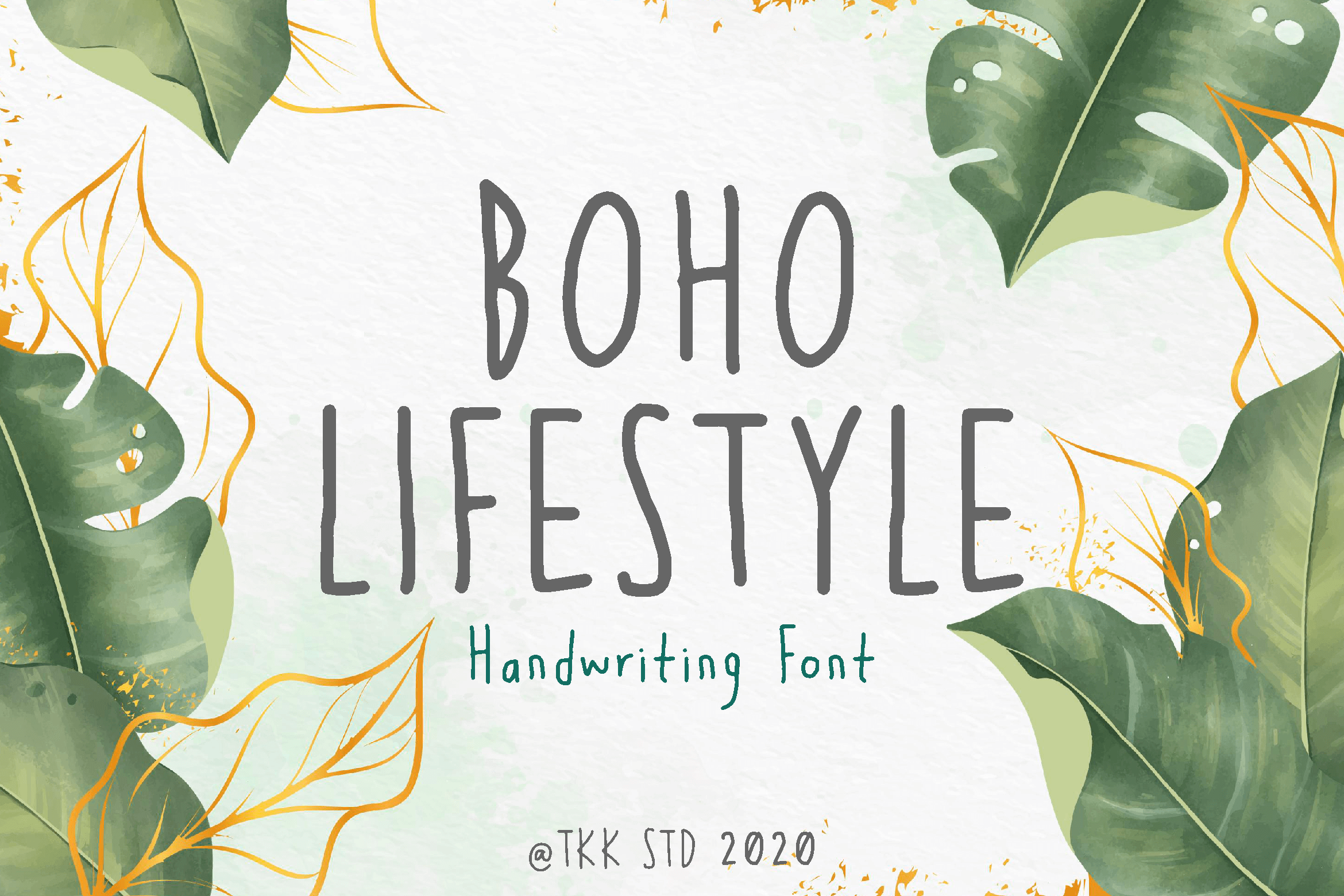 Boho Lifestyle is a perfect typeface for your Bohemian-style brochures, flyers, brands, media, quotes, and many more. The letters are based on human handwritings, with a smooth flow that makes reading the letters easier. You can easily download and install Boho Lifestyle, using the typeface when designing with Adobe programs and even Microsoft Word.
Which media are ideal for Boho Lifestyle? You can use this typeface to adorn your product logo, brand, social media posts and stories, and merchandises.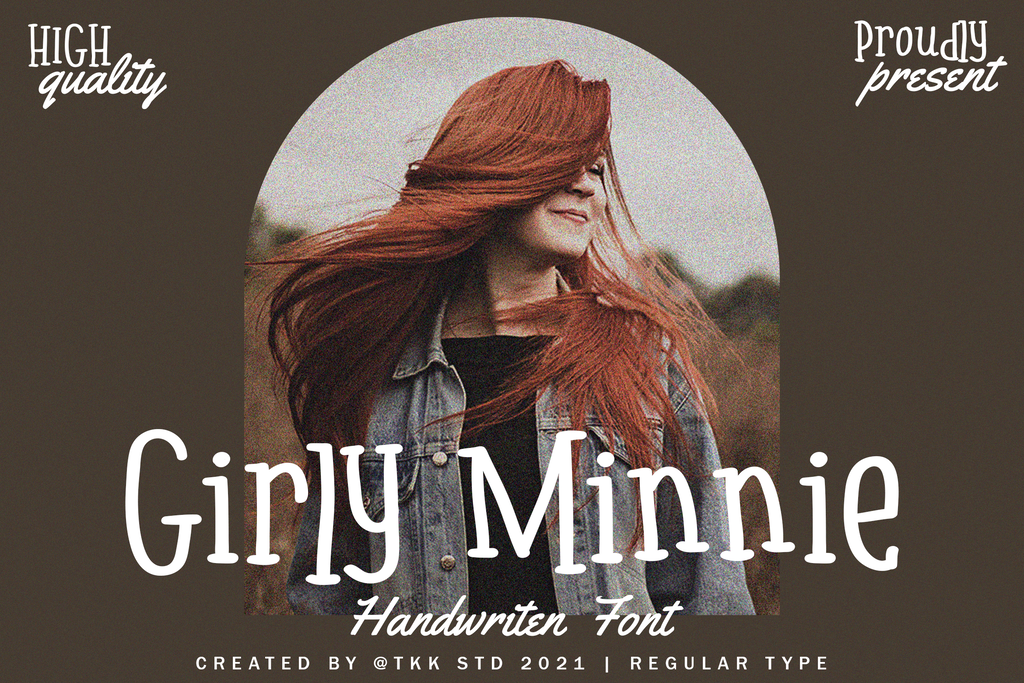 Girly Minnie makes everything look cuter and more stylish instantly! Girly Minnie has a slightly tilted, wavy form based on organic handwriting style while keeping the legibility aspect intact. The slightly squiggly lines add a unique casual touch to your design. You can use this to create an interesting book cover, poetry, quotes, social media posts, leaflets, and flyers.
Afraid that you will not get complete experiences? Do not worry! Girly Minnie is compatible with PC and Mac. It can be used for designing with various popular design programs such as different types of Adobe.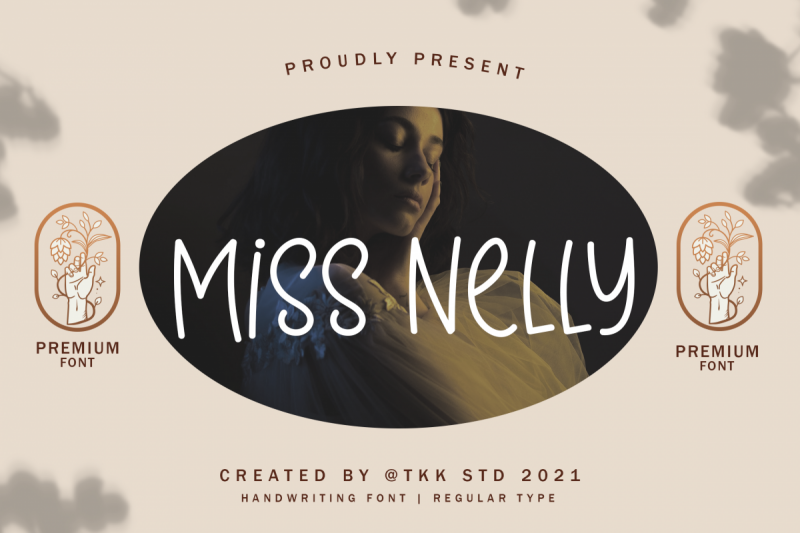 Thin, chic, and slightly playful, Miss Nelly gives you a look of casual beauty in various design projects. The handwriting-inspired letter is closer to each other, creating a more elegant look despite the casual style. Miss Nelly is a great font for creating catalogues, YouTube videos, flyers, brochures, music album or book covers, and quotes.
Miss Nelly is also an openly compatible font, which you can run automatically without downloading extra software. You can design with Photoshop, Illustrator, even Microsoft Word.
What would you do if you see a book, flyer, or leaflet with Light and Airy as the font of their products? You probably think about how cute and playful they look! Light and Airy is a handwriting-based font with thin lines and slightly more playful than other similar typefaces. You can use it to create titles for books and teaching materials for children.
Light and Airy can also be used for stickers, magazines, quotes, and coloring books. The slightly squiggly lines and light formation make each design look so charming.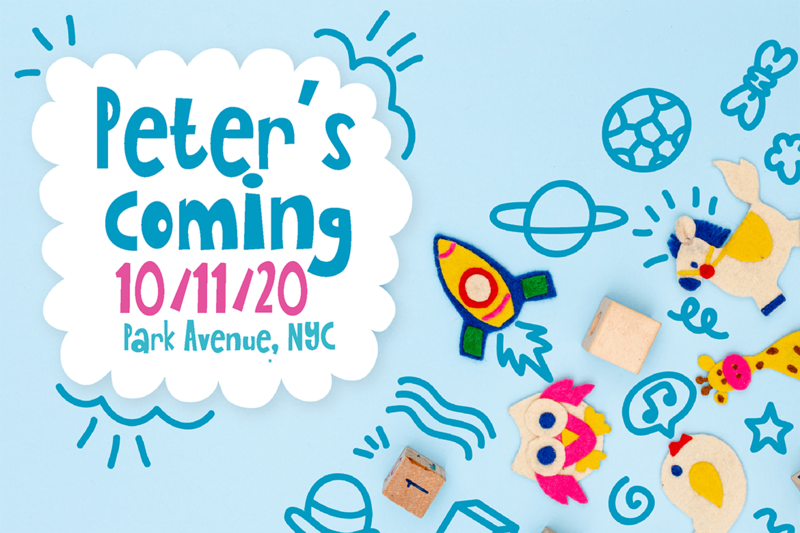 Are the other girly fonts not enough for your children's important projects? Quirki Scandi can be your option. Quirki Scandi combines fun and children's spirit with amazing readability. Each letter was created to mimic the inquisitive spirit of a kid, with the combination of slightly squiggly letter and bold, bouncy shape.
Quirki Scandi is not a "silly" typeface, but it is playful enough to be turned into child-friendly designs. You can modify it by adding bright colors for a more interesting design. Easy to download and install, Quirki Scandi is compatible for Mac and PC.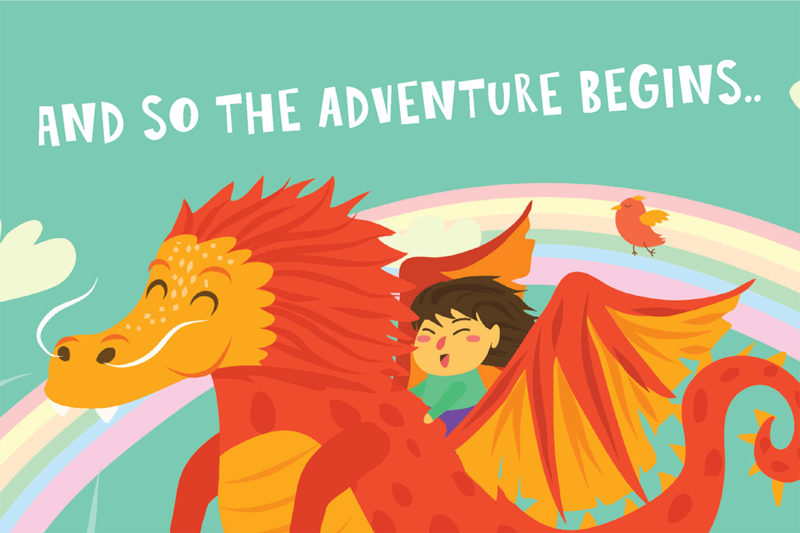 Sasha Play is a great comic-style font with casual, all-uppercase letters. The typeface is perfect for children's book, comic arts, fun quotes, YouTube thumbnails, flyers, and banners. Sasha Play has good readability despite looking casual, and it is completely accessible without specific software program.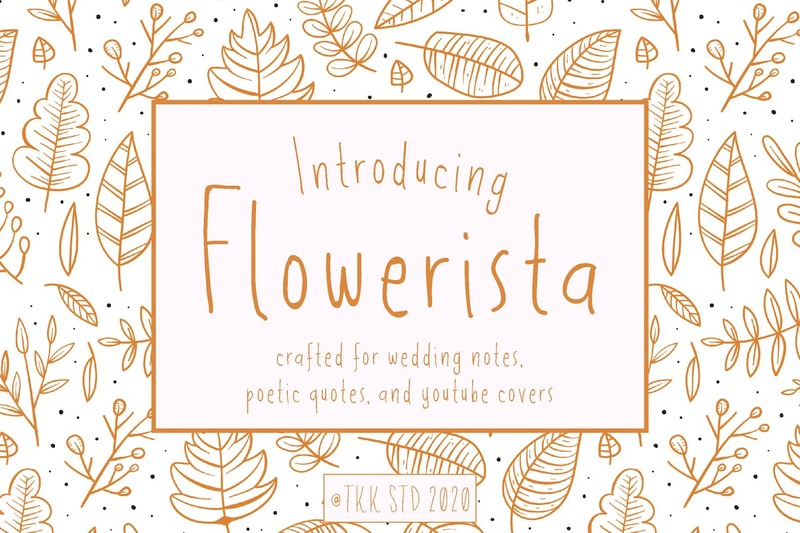 Make your design look more stylish in a lighthearted way with Flowerista, a chic and casual font. Flowerista is based on organic handwriting, with thin lines that remind you of flower stalks. Any text will look pretty without losing legibility, perfect for social media posts, Instagram quotes, interior design prints, invitation cards, wall decal, and other artistic explorations.
Flowerista is easy to install and perfectly compatible with PC and Mac. The letters are accessible and PUA Encoded, even without extra software.
Anyone loves the combination of cursive and cute letters should try Quirlycues! This font has a slightly curled form based on casual cursive, with loops and curves that give the letters unique character! Quirlycues is perfect for fun Instagram posts, quotes, social media headers, interior design, merchandises, children's books, and many more.
What is a better font for writing love messages than the one called Affectionately Yours? This font is based on cursive handwriting, combining curves and sharp juts to create unique texts. You can use the font to write favorite love quotes and related social media posts. The cursive-based font is also great to quote your favorite love poems or novels.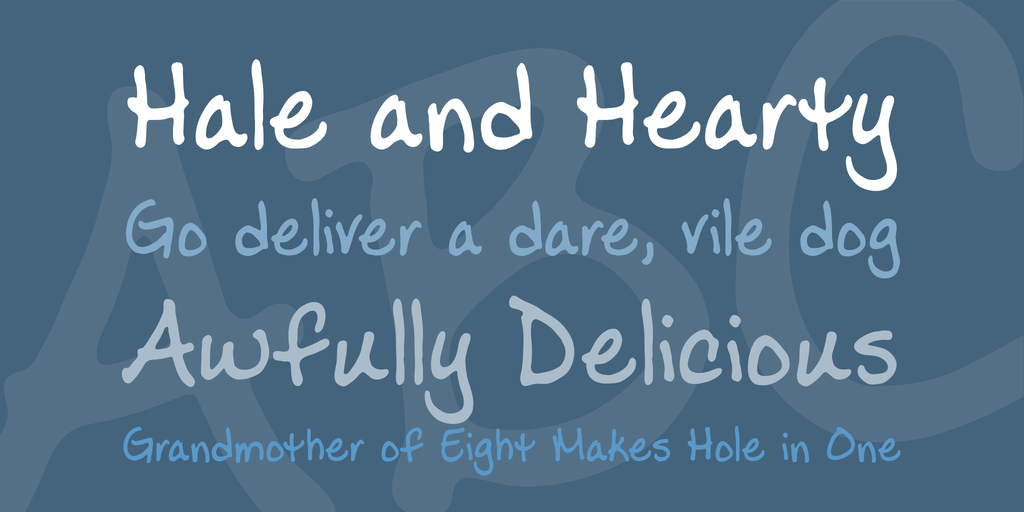 Ladylike BB is a fun, lighthearted font based on casual handwriting. It will not look weird on your notepad or cute little message on the fridge! The font has a slightly thick line and consists of uppercase and lowercase. You can even use it to create a tiny handwritten style "smile" sign! Ladylike BB is perfect for fun quotes, social media posts, wall decoration, menu, and book cover.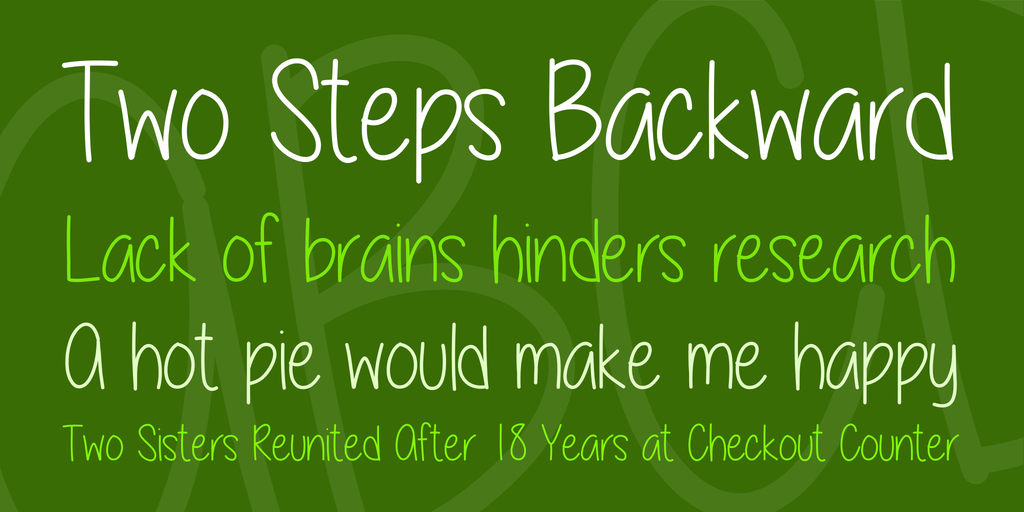 Bring the lighthearted and cheerful atmosphere to your design with A Little Sunshine. This playful, handwriting-based font has thin lines and slightly narrow gaps between each other. A Little Sunshine is perfect for digital scrapbook, webcomics, interior design, merchandise, and social media posts.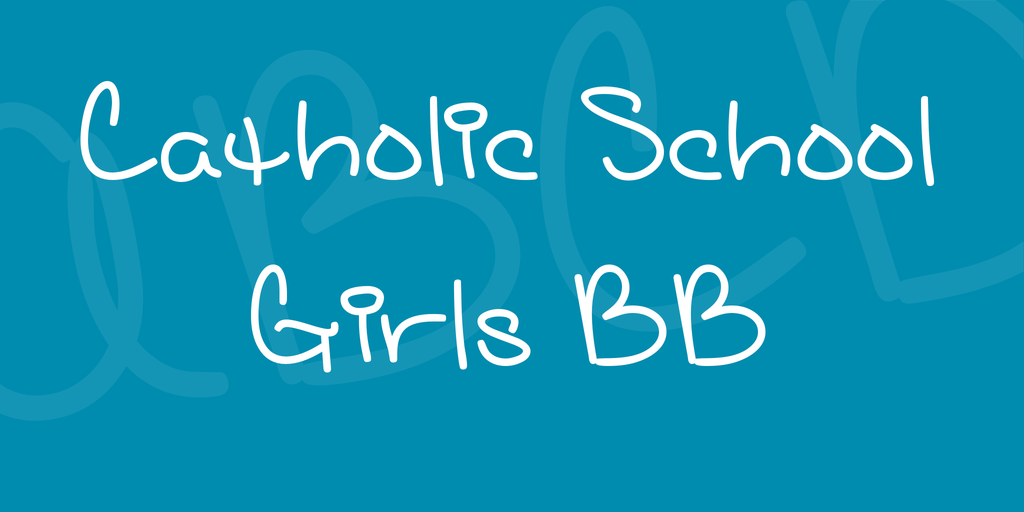 Go back to the time when you share diaries with your friends by using Catholic School Girls font. The letters are a bit thick, with playful curves and shapes that immediately attract the eyes. You can use this font to create fun, lighthearted designs, from social media content to comic books, wall decoration, and invitations.
Why stick with regular fonts if you can have unicorns in them? Bad Unicorn is a playful font design perfect for casual design projects. The font follows a handwriting style with slightly bold lines and rounded edges, creating cheerful, welcoming looks. Use this font to create a brand logo or label, comic book covers, flyers, brand logos, and many more. You can even modify the letters by adding characters like stars, hearts, and flowers.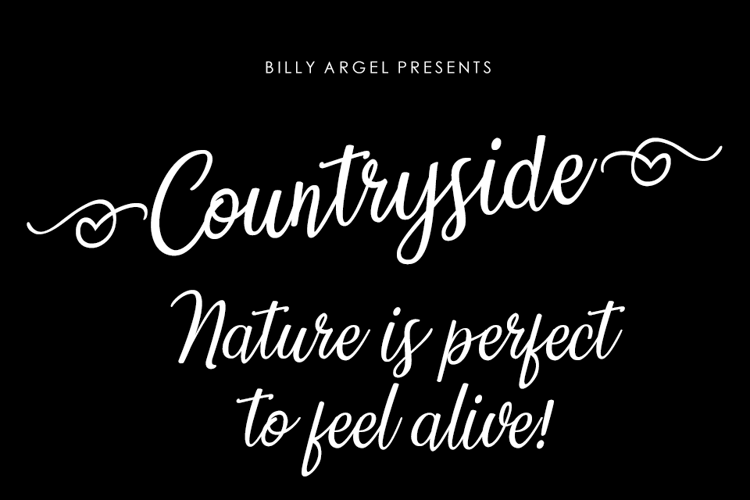 Want a beautiful and elegant font design with a vintage touch? Countryside is the best option. This sophisticated handwriting-based font has a cursive style, with a perfect look to create a country or classic design elements. You can find them in wall artworks, labeled jars, and other interior design elements at home. The font is perfect for adding a little touch of country into any house.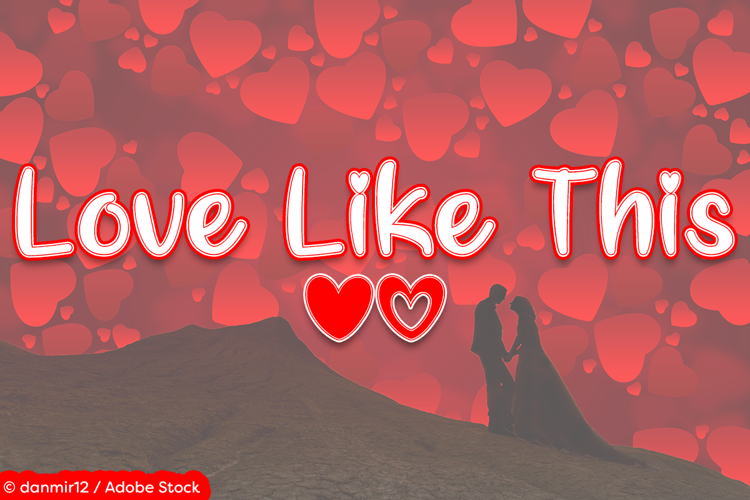 How to tell someone that you love them? Use this font as the main typeface to create your design! Love Like This has bold, casual, fun, and attractive letters. You can write anything you like with this font, and it will immediately draw attention. We recommend Love Like This for love or fun quotes, social media content and headers, and wall décor.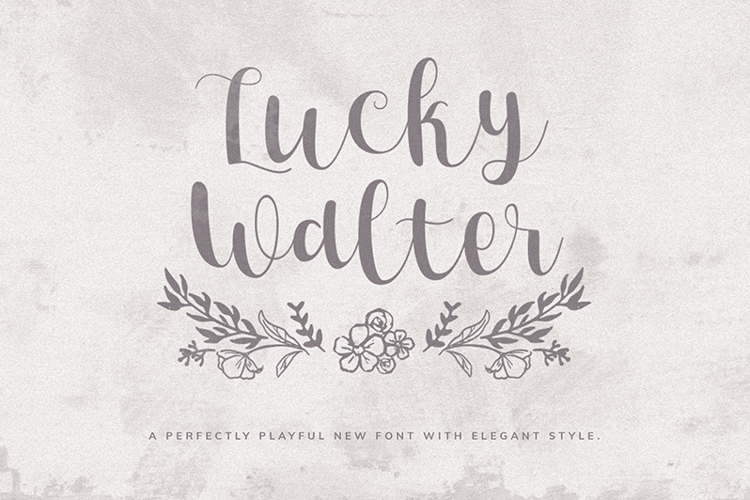 Another great option for country-style cursive font, Lucky Walter gives you unique elegance with a touch of casual look! The font combines bold and thin lines along with curves and tiny swirls, creating a stylish text in your inspirational quote, book cover, product label, menu, leaflet, and many more.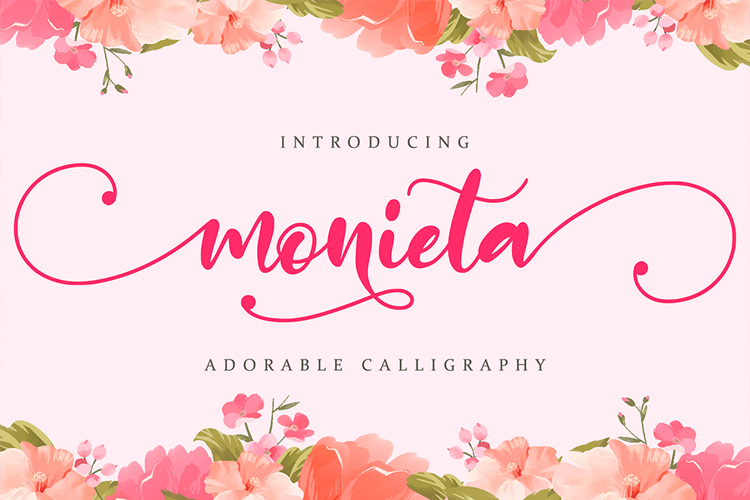 The emphasis is on the beginning and end; that is what you get with Monieta. This calligraphy-style font offers long, curvy tails as beautiful accents, without sacrificing readability. Any texts with Monieta are perfect for wedding invitations, romantic posts, restaurant or bar menu, product brands or labels, and many more.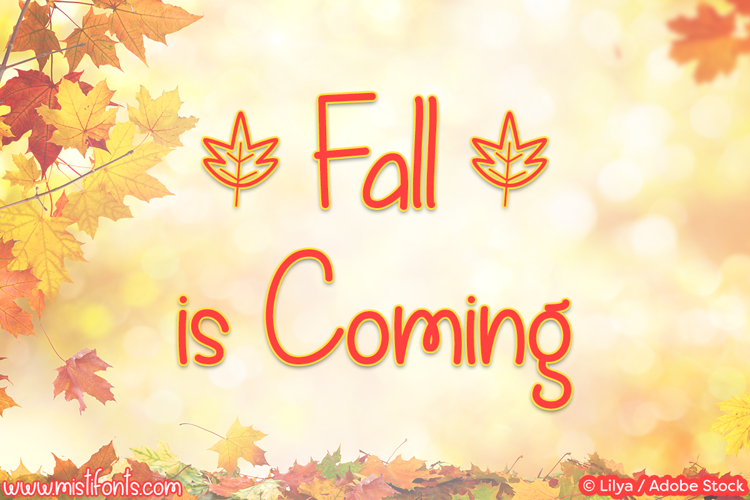 Who says you can only have the fall in October? Fall is Coming gives you autumnal vibe through pretty, casual font. You can create a leaf symbol by using simple keyboard function. The distance between letters is quite smaller between each other, but the font looks casually beautiful without becoming childish.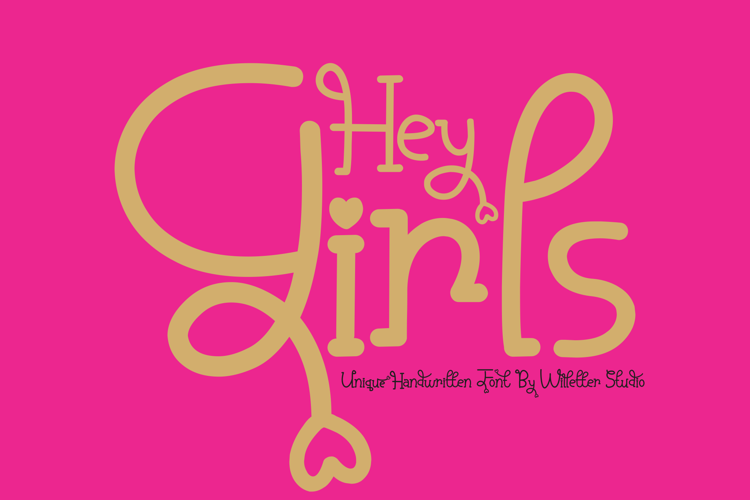 Forget boring typeface and go wild in a cute way with Hey Girls! The font combines fun curls and loops to adorn each letter in a cursive-style typeface. This font is perfect to create brand names, product labels, merchandises, covers, titles, and business names.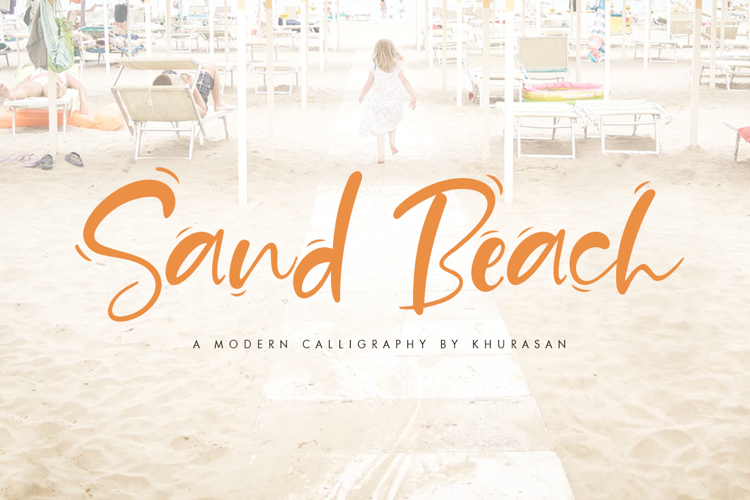 Sand Beach brings calligraphy-style typeface to the modern design trend. This font is based on casual, fun cursive that reminds you of summer design. You can add line accents around each letter to create a more dynamic look as if the text is "screaming" in joy. This typeface is perfect to create a summer or sunny vibe in your design project.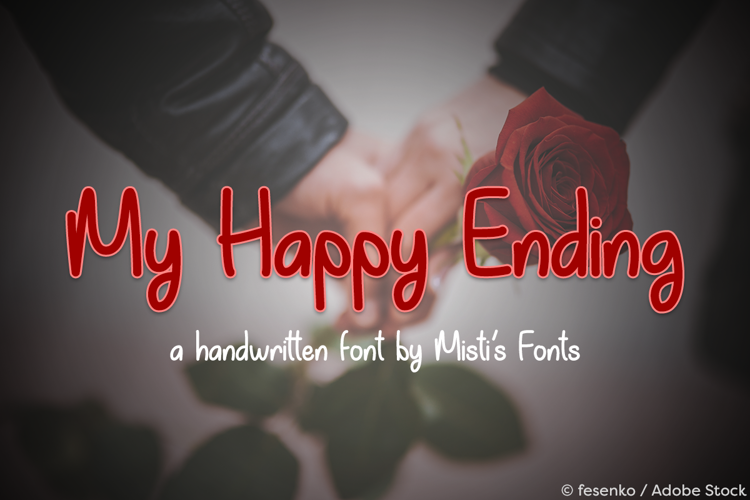 My Happy Ending looks like a typical casual font, but its short tails and "stems" create a more distinctive look. The letters and numbers are ideal for fun social media content, merchandise, interior design, book or album covers, stickers, posters, flyers, and YouTube thumbnails.

Cheerful and cute, Twinkle is available as a large block text filled with tiny stars. This playful typeface is perfect for creating a casual but still pretty design. Since it is a decorative font, you can use it as a brand name, label, header, thumbnails, and the front face of a flyer or YouTube video. It will make any design project more interesting!

KR Butterfly doesn't let you look boring with the cute, casual, girly design. This font is based on handwriting, but with subtle waves on the lines of each letter. Plus, you can have small butterfly shapes as your design signatures!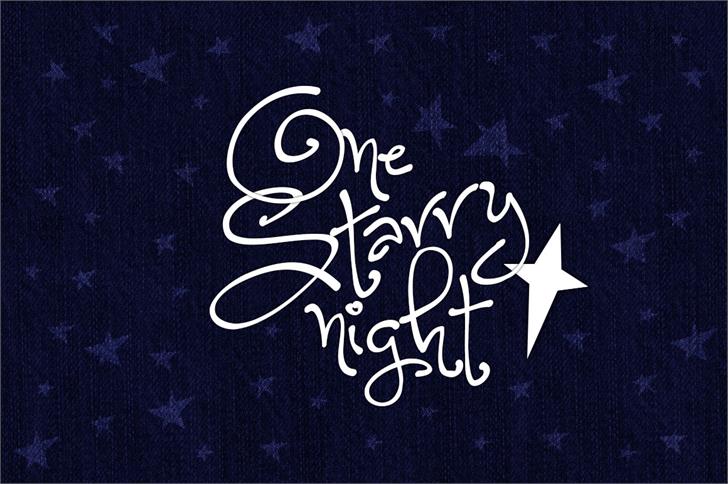 One Starry Night brings the beautiful vibe of relaxing in the evening. The typeface is based on elegant cursive with wide letter design. Each letter's curves and curls add unique characters into the text.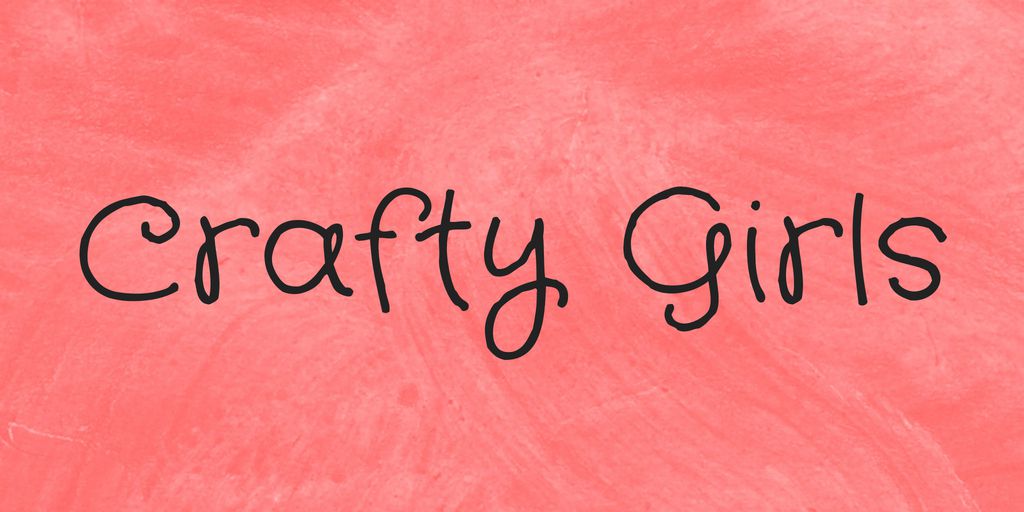 Make your blog or social media content looks pretty and inviting with Crafty Girls. This round, casual font is based on cursive. It has curves and curls, although not as prominent as One Starry Night. This playful font is perfect for social media content, blog posts, headers, business labels!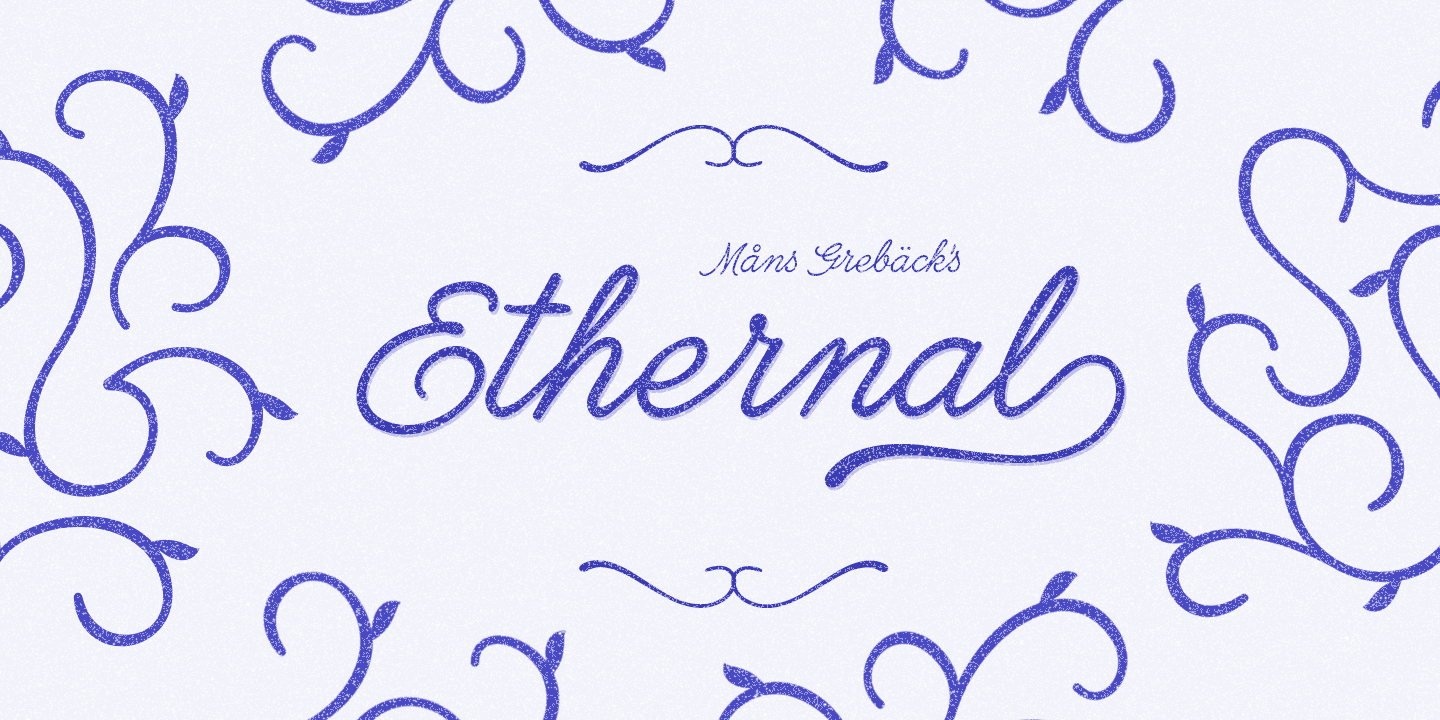 Finally, Ethernal Font is not the first cursive-based typeface. However, its design looks sophisticated in a slightly playful way, especially when you use it as interior design elements, product labels, store brands, and book or album cover. The small loops and curves make the handwriting look like it has been traced (it obviously didn't).
Girly fonts offer various unique types for your design projects. Choose one or several and create the design you like, based on these beautiful and even playful fonts.
Tags: cute, font, girl, girly, girly font