There are still many other Halloween fonts to choose from. This year in October, you have so many options to liven up your Halloween moments.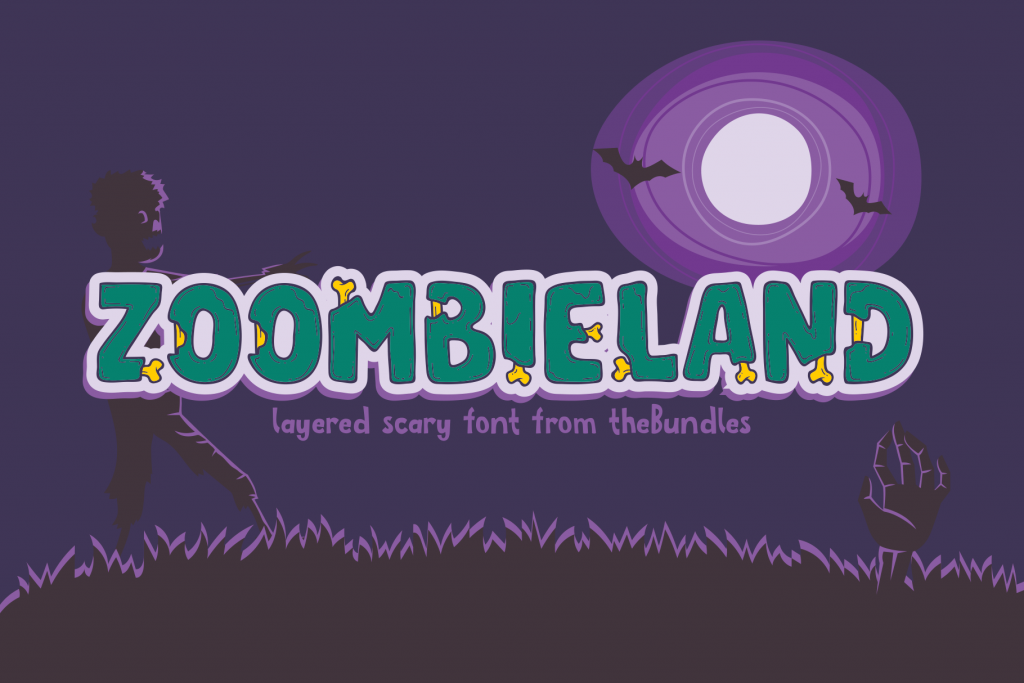 Looking at this font, you can see the bones sticking out some letters. The creepy effect can be felt when you add a dark background. Zombieland is accessible via PC or Mac.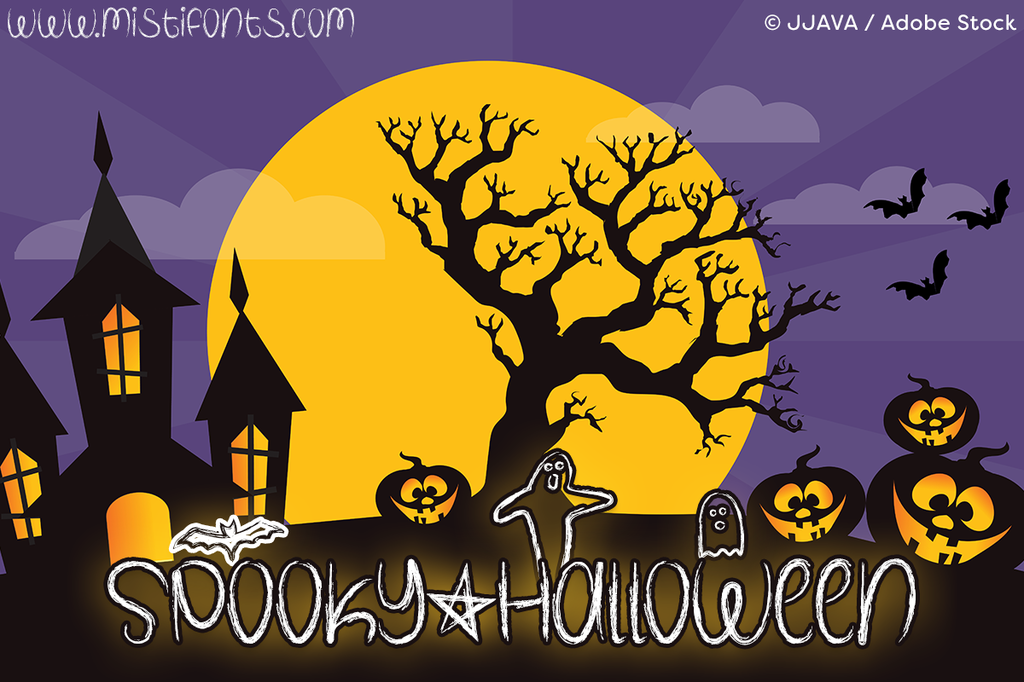 The font looks like some childish handwritten and drawn with old-fashioned white chalk or crayon… on a dark background. Although it looks rather playful, the dark background and the ghosts are still creepy.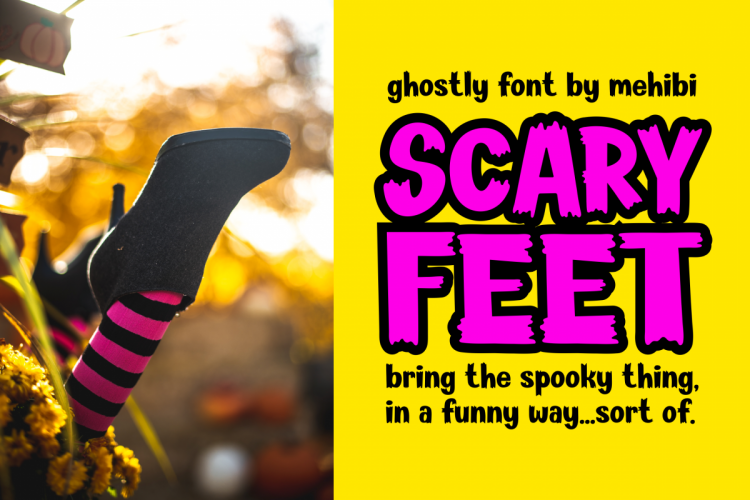 The sight of a pair of socked feet may look normal. It is a different story if those feet look sticking up. This font combines horror and comedy through the thick, paintlike swish of a typeface.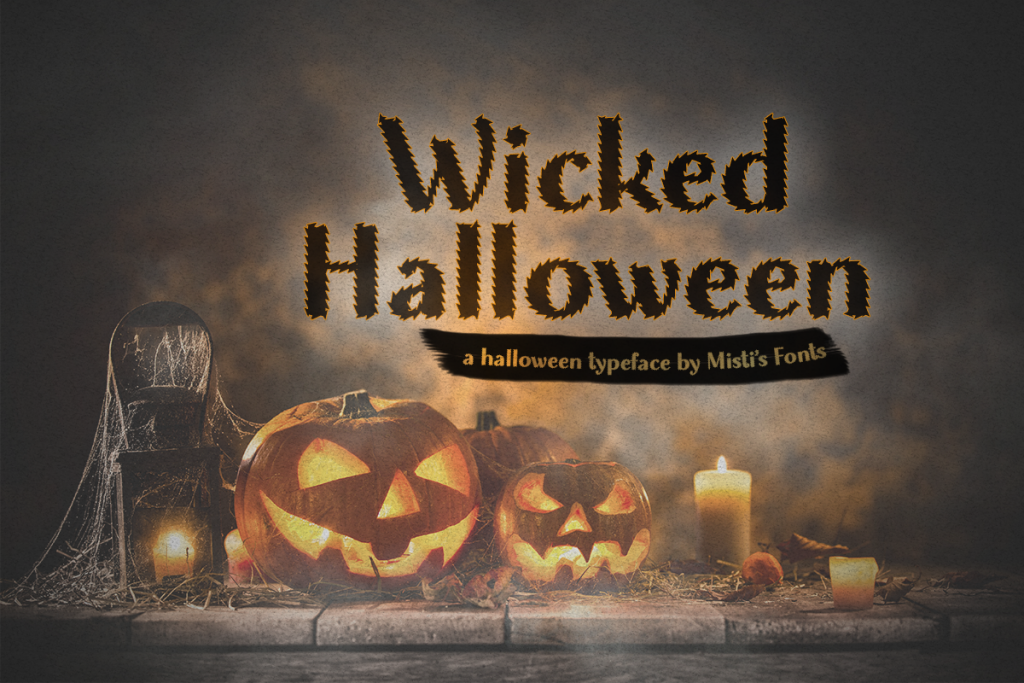 The lettering might remind you of the letters on an ouija board. Imagine inviting people over with a card that looks like the mini version of the ouija board. Would they still attend your Halloween party?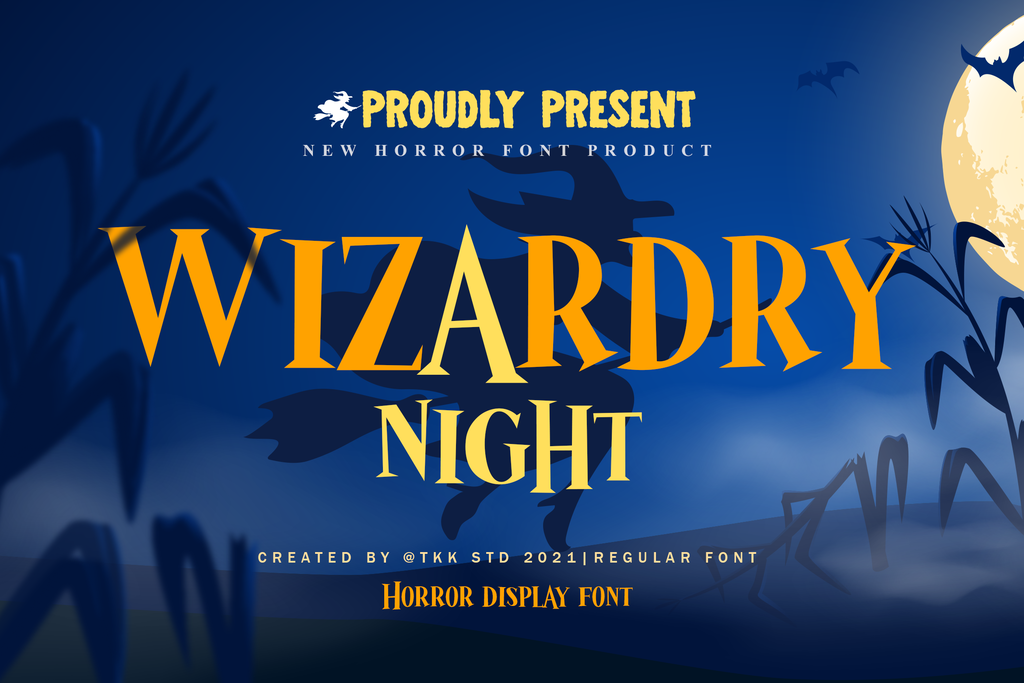 This is one of the Halloween fonts which offer you a sense of magic, supernatural powers, a foggy road, and something boiling from the witch's giant kettle. The letters are all in the capital and might remind you of retro horror movies.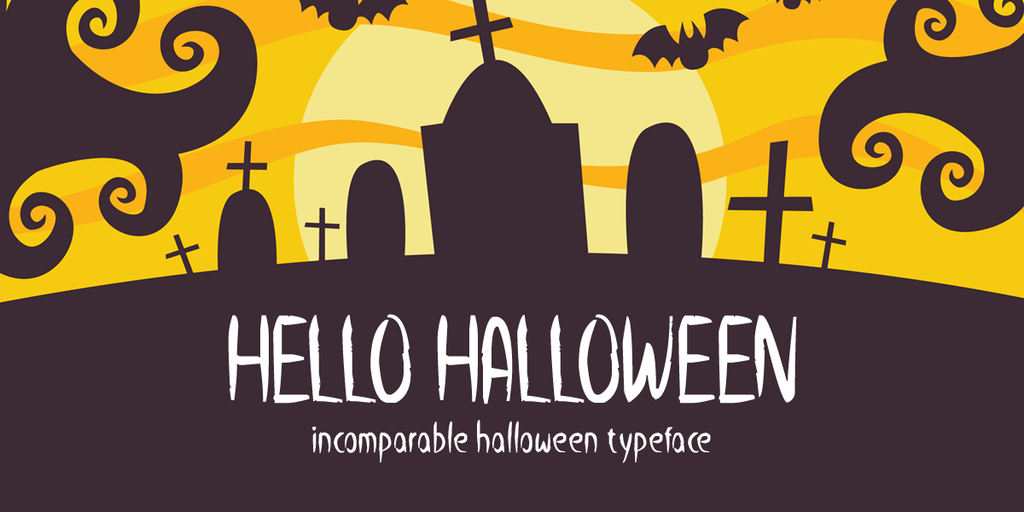 The name may sound welcoming, but the typeface might give you the creeps. Neatly brushed as if written by a simple white marker, Hello Halloween Font might remind you of melting candles… or the appearance of white ghosts like Casper and his friends.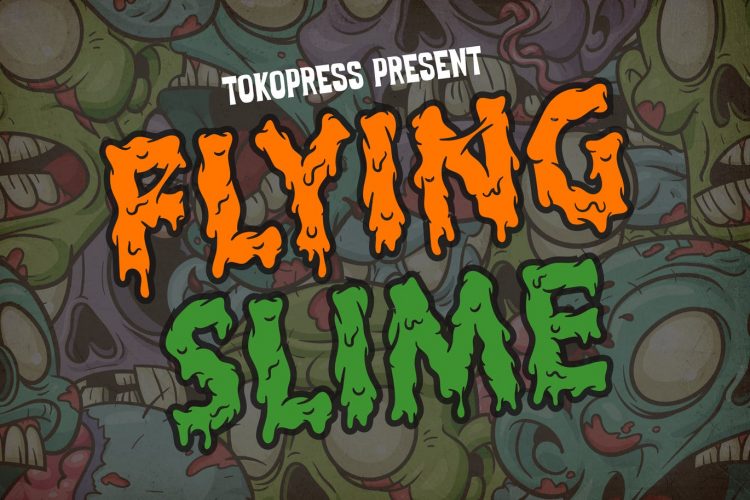 This is probably one of the Halloween fonts that can make you want to go: "Ewww!" Just like its name, you might probably think of melted flesh or some gooey that is supposed to be some alien's blood.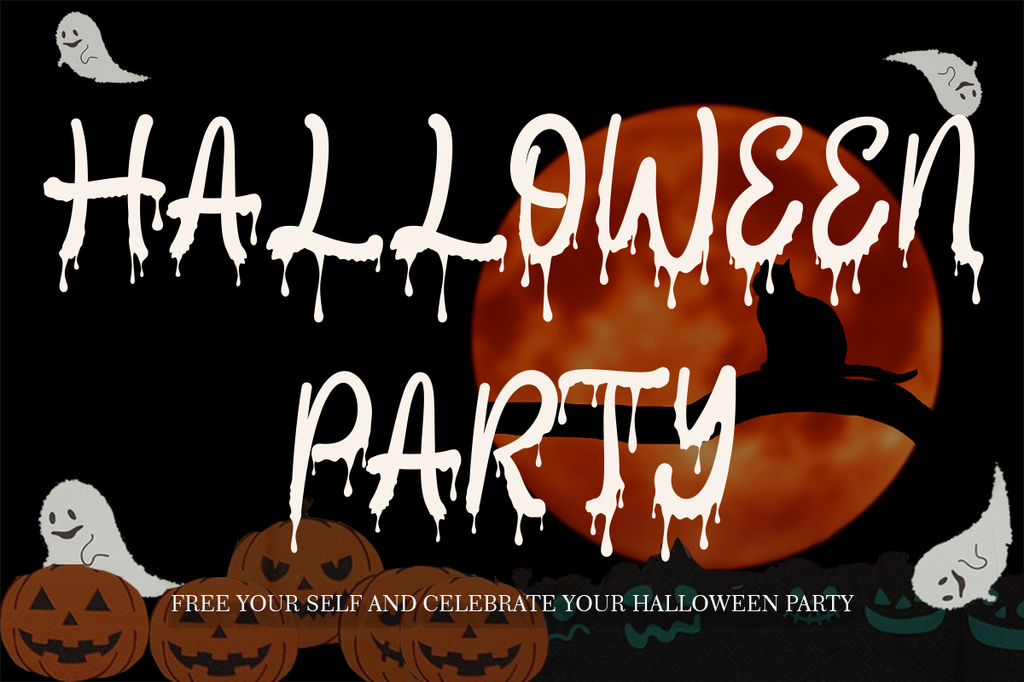 Much thinner than Flying Slime, but the font has the melting effect just the same. If you choose the white typeface, the font will look like melted candles. If the color of the font is dark red, then the writing will look like blood.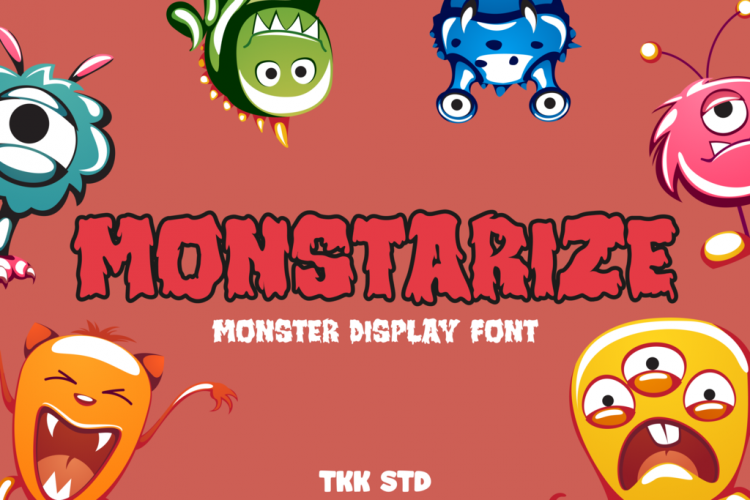 This font is thick and slightly similar to Flying Slime. The difference? It does not have the melting effect, but the letters look as if they are all shaky with fear. The icons are also cute, so this font is perfect for Halloween party invitations for kids.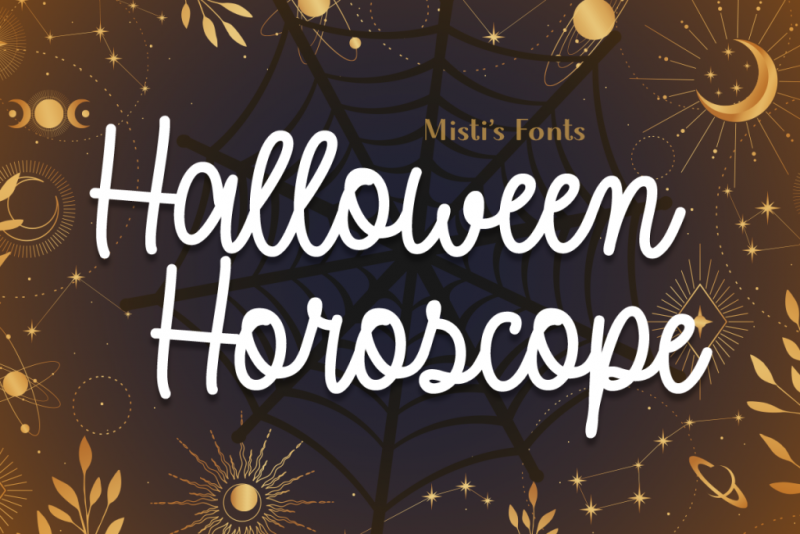 Although it may not look as spooky as some other fonts, Halloween Horoscope still offers a sense of a magical realm with the background and the designs. Halloween homecoming dance invites in high school may look good with this font.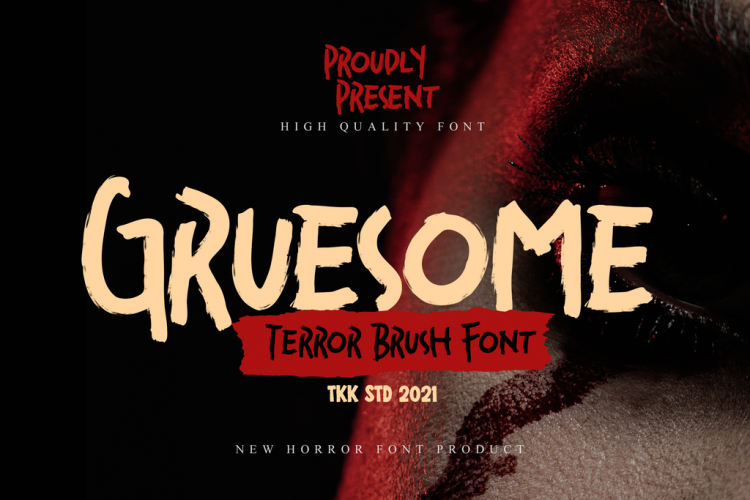 You might think this typeface looks perfect for paperback horror novels and film titles. The letters are all capitalized; you can even use this to promote special meals for Halloween at your fast food joint.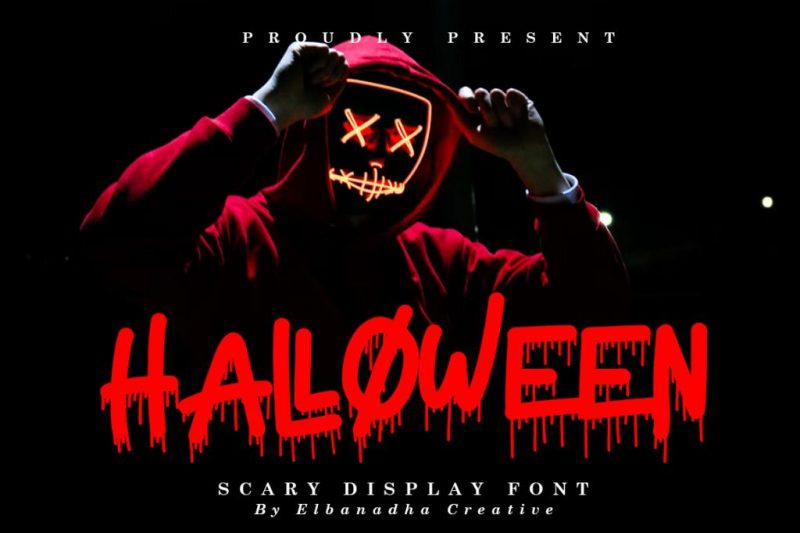 The typeface looks written with a graffiti marker or a spraying paint. The melting effect might remind you of melted candles… or spilled blood. Depending on the background, Halloween Demo Font might look fun, creepy, mysterious, or downright disturbing.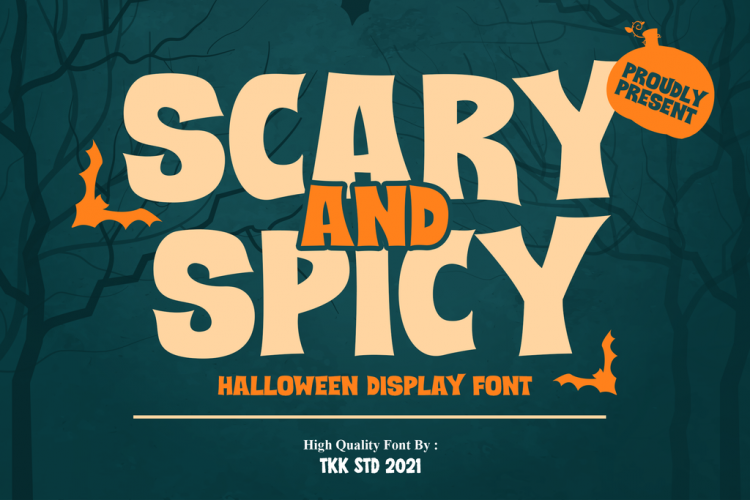 This is one of the Halloween fonts that give off the witchy vibe. With a variety of font ranges, you can even use Scary and Spicy to promote your Halloween-themed dishes in your cookbook.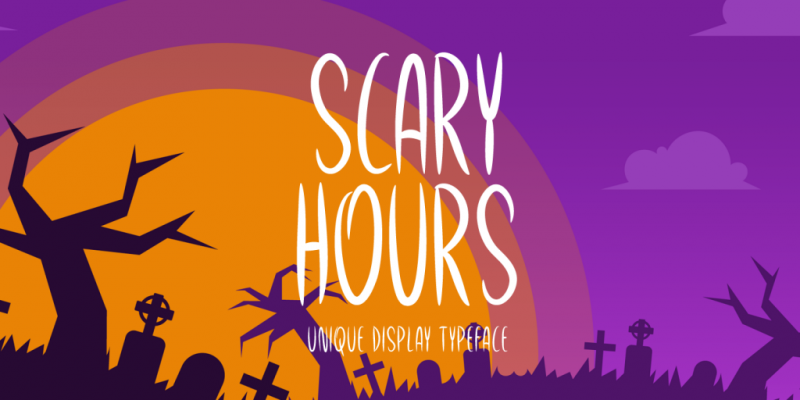 Here comes another simple but effective Halloween font. The strokes are thin and simple in white. All you have to do is use the right background to add a sense of darkness in the realm. Make shadowy buildings and tombstones too.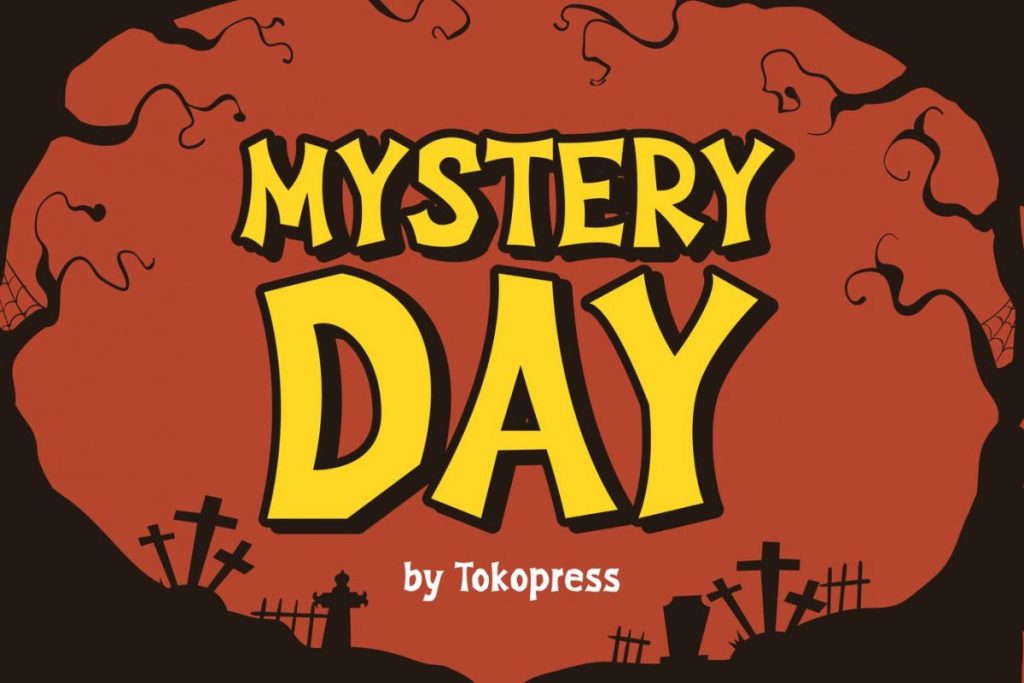 Just like the name, Mystery Day offers you a simple typeface that may make you imagine an owl hooting, a howl in the night, and so on. The bold typeface also reminds you of horror comic and movie titles.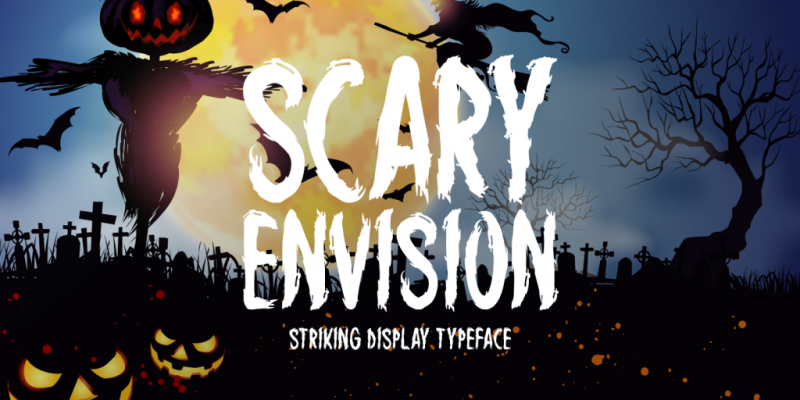 Scary Envision Font appears like the lettering is made of white paint. The strokes are in capital and a bit messy on the edges. Combined with a dark background, like a picture of a haunted mansion under the full moonlight, it makes a perfect scary poster.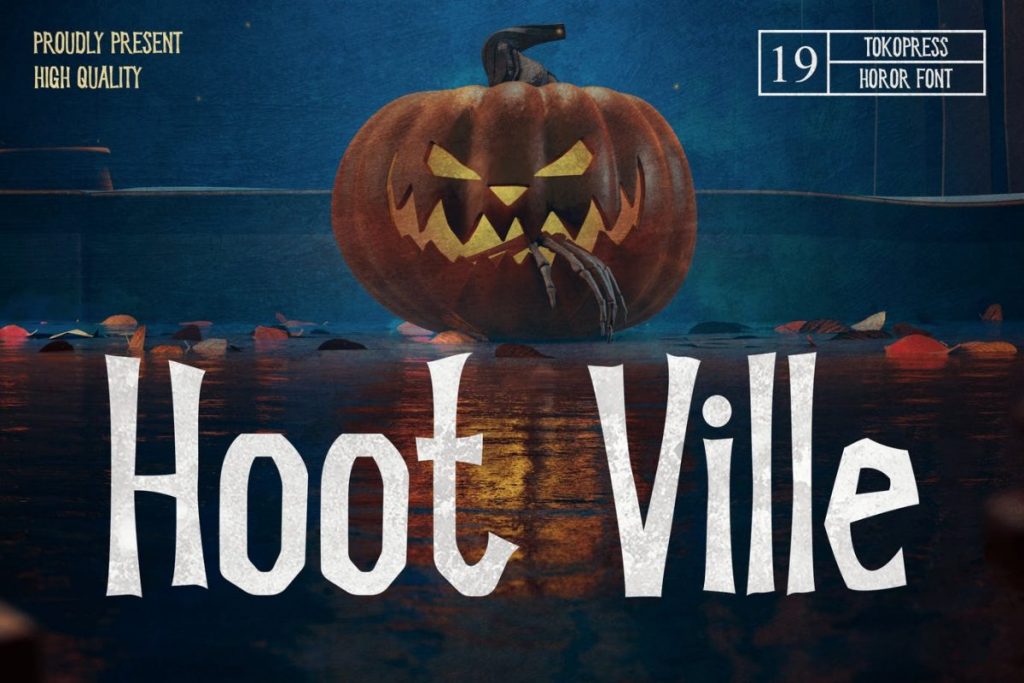 From the name itself and the sight of the font, you can imagine the sound of the owl hooting and the chilling wind in a deserted town. A combination of capitalized letters and lowercase does not reduce the creepy effect.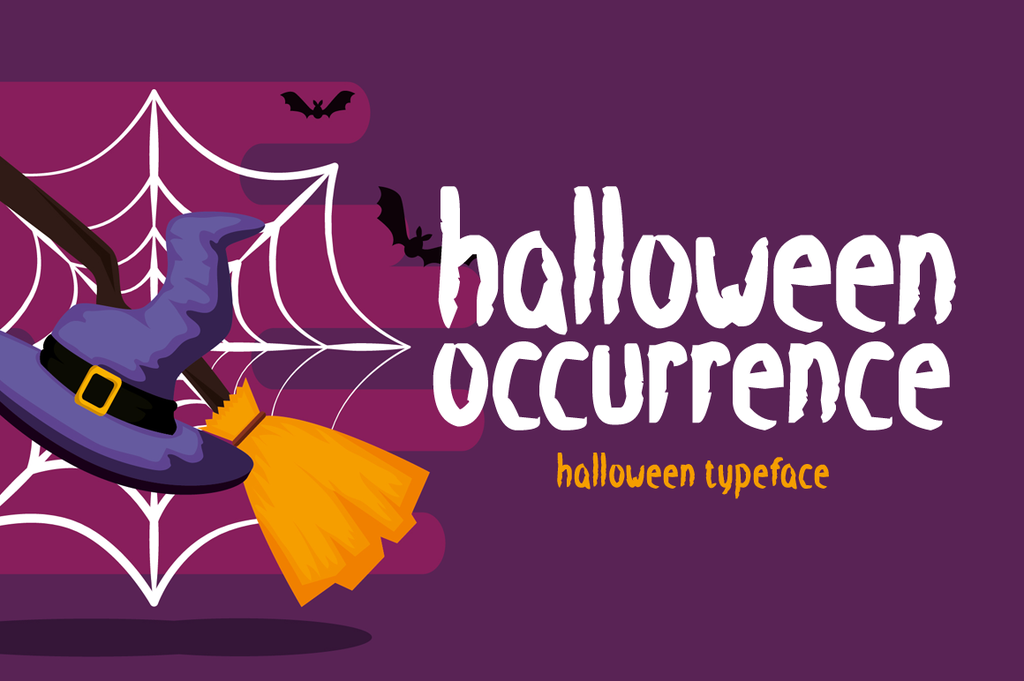 This Halloween typeface is unique. You can have all the letters in lowercase. The thickness and the bold colors it shows (even if you choose an all-white) still give you the Halloween vibe. A background of pumpkin pictures makes it even more perfect.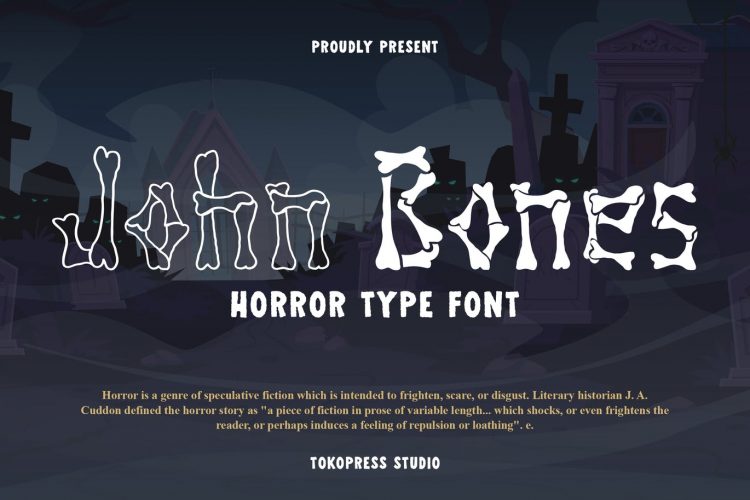 John Bones is a font character to consider to liven up your Halloween. All the letters here are made to look like they are created from bones. The look is already creepy enough.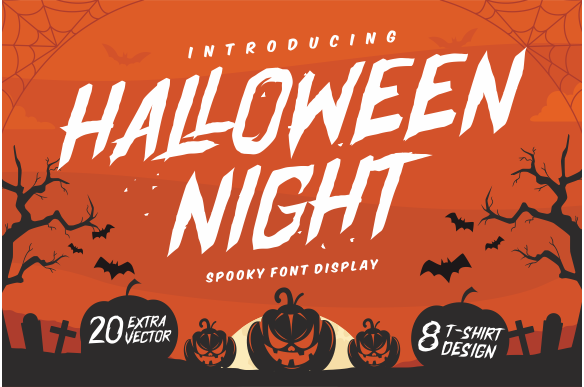 All capitalized and italicized, these letters look like they are shaky in fear. Add a dark background, and you get something perfect for a horror movie poster, a Halloween party invitation, or a classic comic book cover.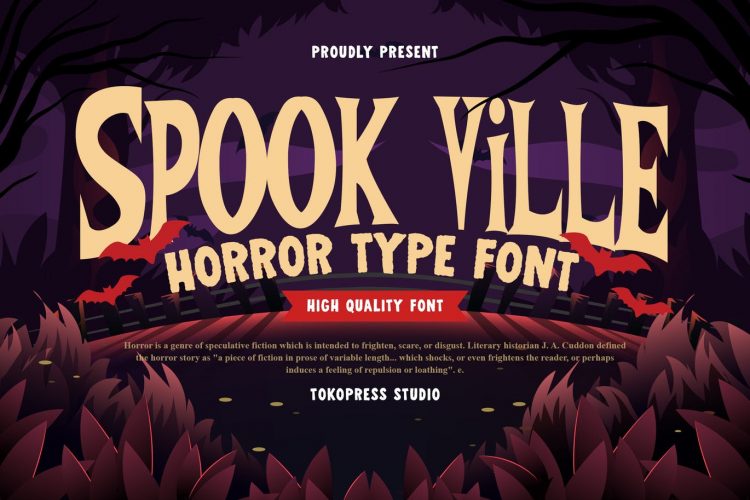 The look of the font is rather retro, with the first capital letter of each word larger than the rest. The name itself will remind you of Christopher Pike's "Spooksville" series, a popular pre-teen horror saga.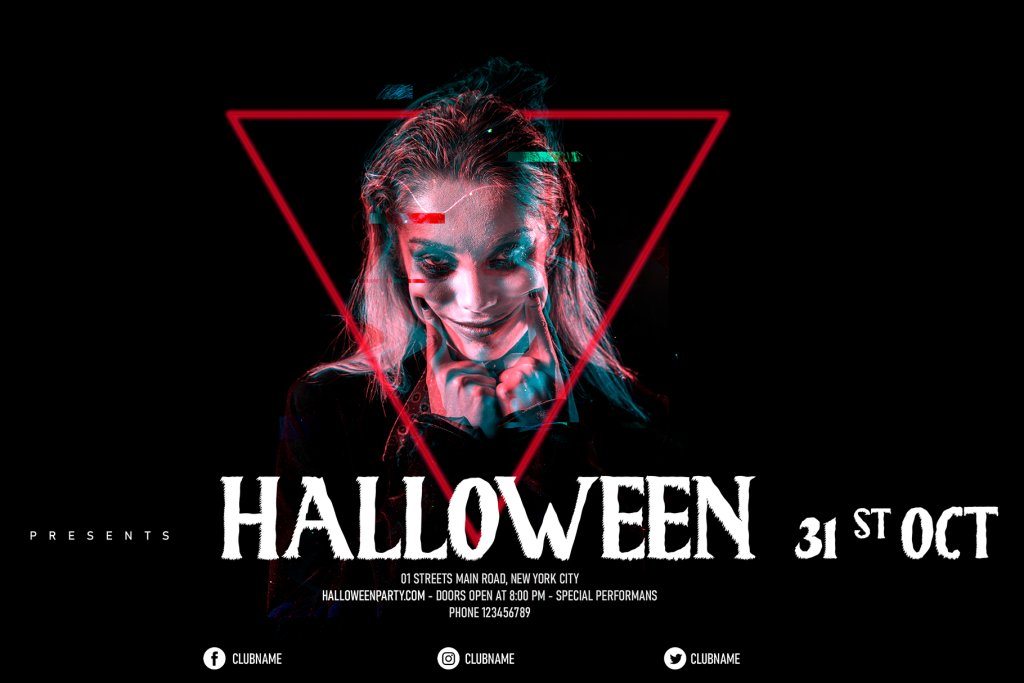 What makes Scary Light Font qualified as one of the best Halloween fonts? First, it is the huge, intimidating lettering. Second, it is the bold, dark red color that reminds you of blood. Last but not least, the consistently dark background options.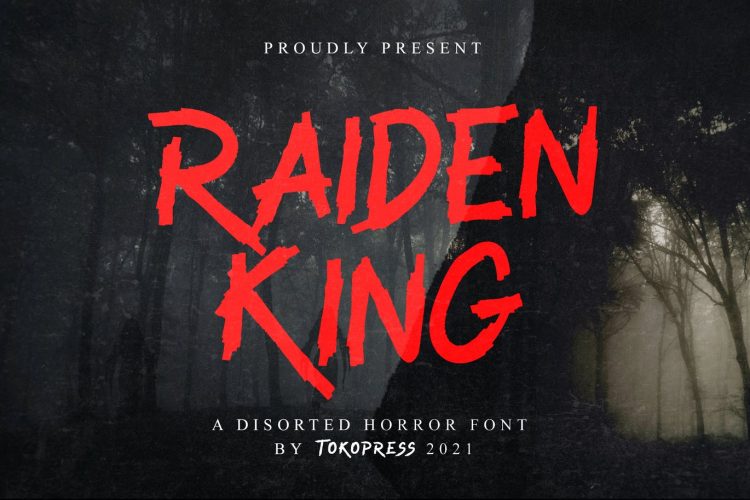 A quick swish that results in medium, solid letters, this typeface looks even scarier in red. Imagine an angry assassin slashing the board with his bloody blade after butchering his victims.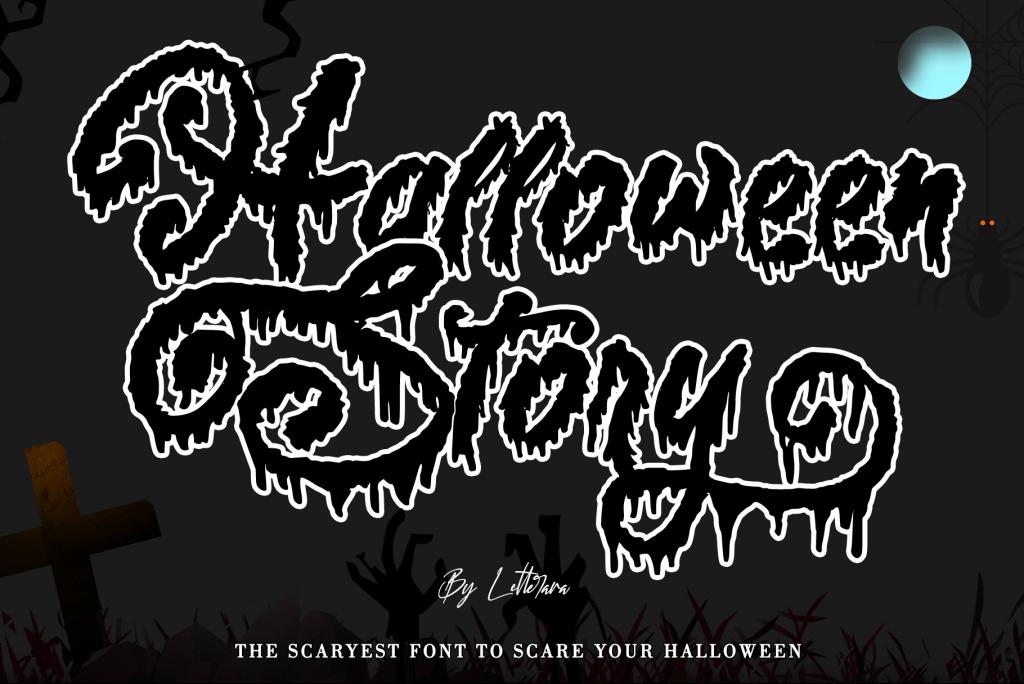 The font does not look melted. This typeface looks frozen as if written on ice. Slightly cursive and willowy, Halloween Story Font looks better in a monochromatic combo. Simple yet effective, it really gives you a chill to the bones.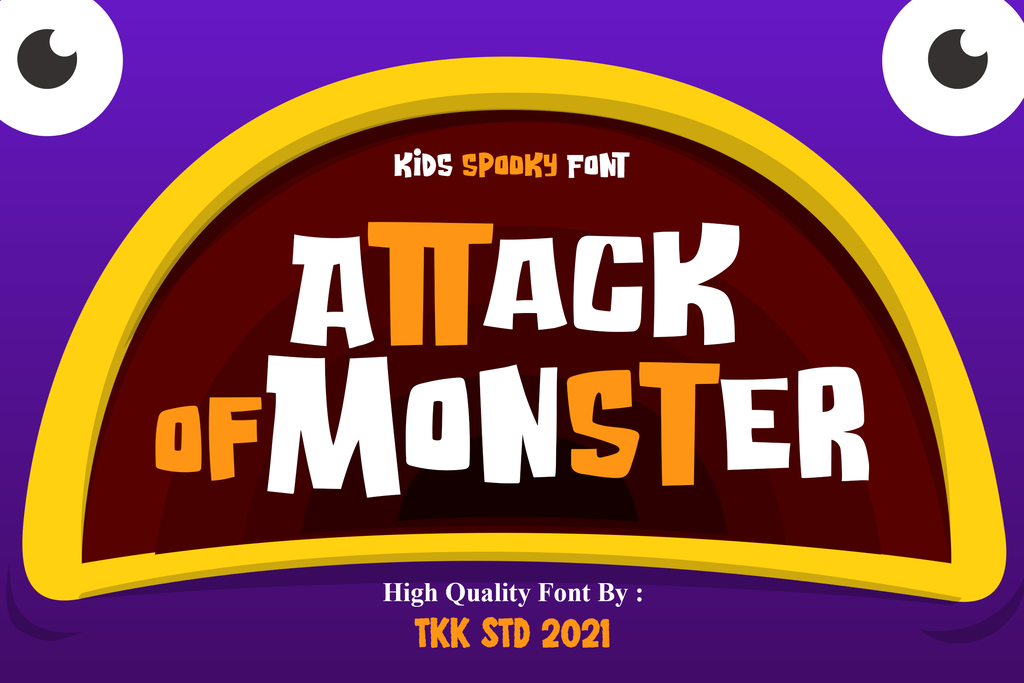 For kids and pre-teens, you can tone down the creepy effect with this font. In fact, Attack of Monster looks playful. This typeface is great for online games about supernatural adventures for kids and teens.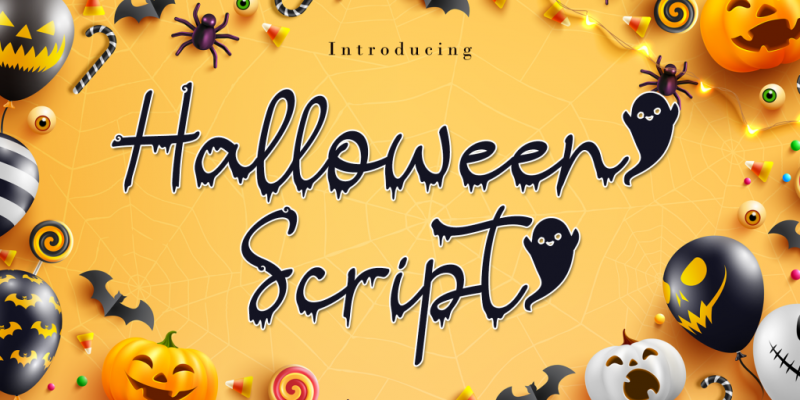 This font also gives off the cold, frozen sense instead of melted. More cursive and willowy, Halloween Script Font looks like someone has written the messages in fresh ink that freezes quickly in the cold.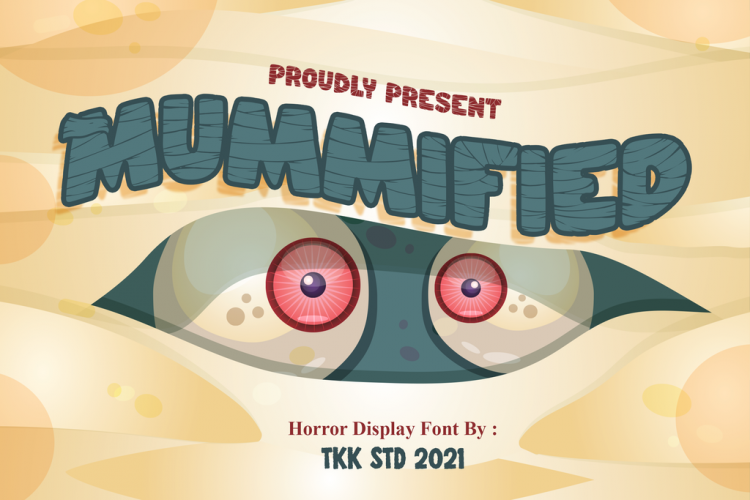 Kids love Halloween, but let's not scare them too much with gory images. This font looks animated, with an appearance as if each letter is bandaged like… mummies. Liven up your kids' Halloween party this year with this typeface on invites and decorations.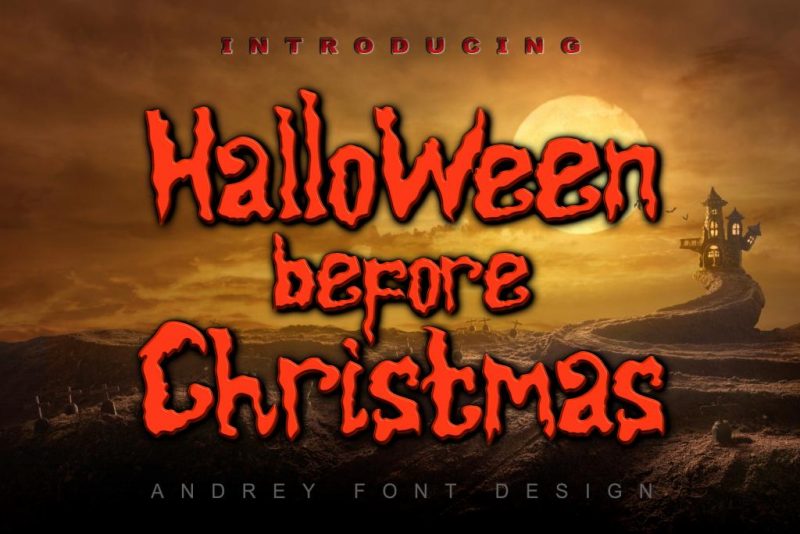 Remember Tim Burton's "Nightmare Before Christmas"? This font uses a similar theme. The difference to the film title is that the typeface has a closer gap between letters. Plus, the letters look shaky and ghoulish too.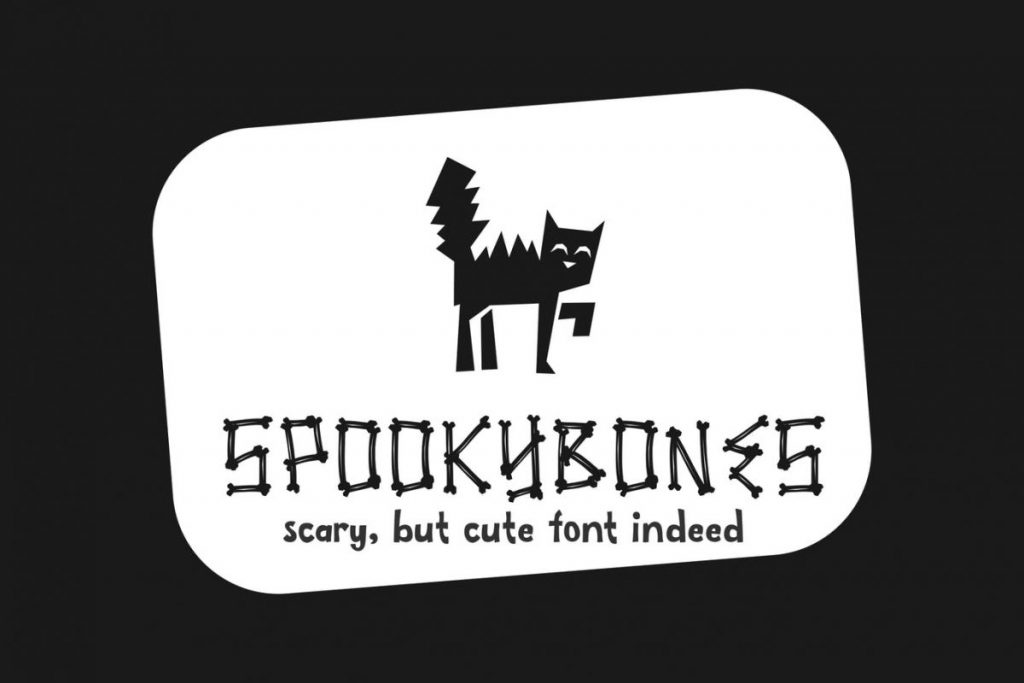 There are two things you can say about this font: scary and cute. In simple black and white, the bonelike letters give off a creepy sensation. The images (like a black cat and a pumpkin) make the whole design look cute.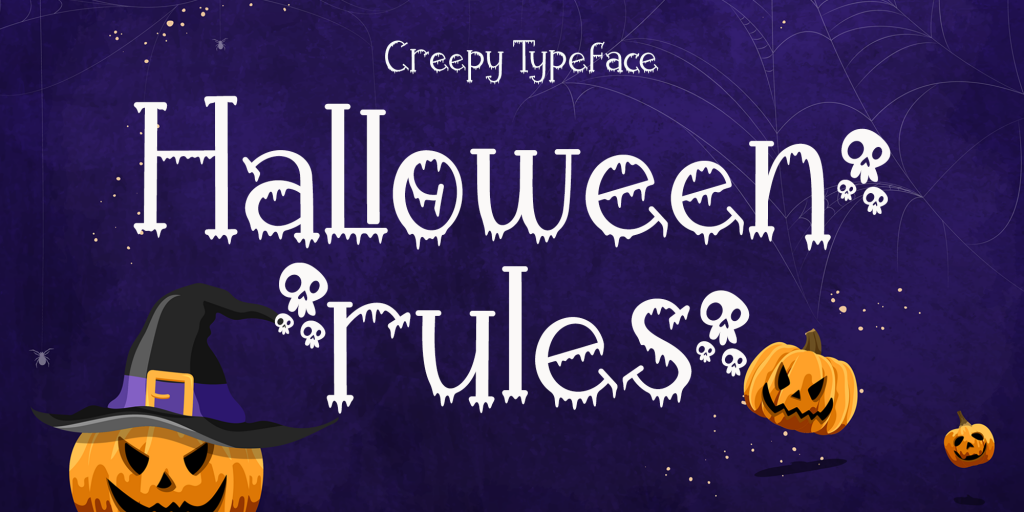 For this Halloween, this creepy typeface is something to give a try with. The letters do look like melted candles. You can go right with white or orange since they are practically Halloween colors.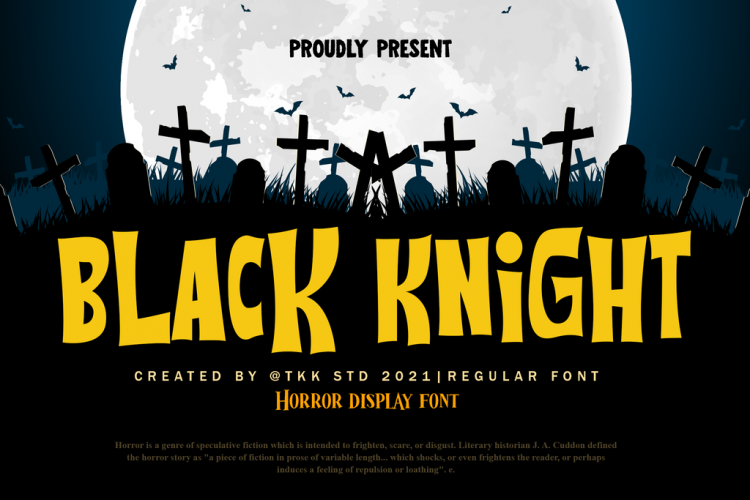 Last but not least, an exquisite font to send off mysterious, dark, and creepy vibes. All capitalized, this typeface can never go wrong with either a simple black-and-white design or the colorful one.
So, apparently, you still have a lot of options for your Halloween fonts. Isn't that great news? Now you can satisfy your creative minds for this year's "trick-or-treat" moment. Go ahead, choose the best ones just for you.
Tags: brand, business, career, design, font, font recommendations, graphic, halloween, halloween font, halloween fonts, horror, horror font, horror fonts, scary, scary font, scary fonts, scary halloween font, spooky font, spooky fonts