Photoshop is a software for pixel-based image editing for vector and raster graphics. While it already provides a great number of fonts, somehow, you still want more, right? Perhaps, you want a fresher new font you can find online. Or maybe you want to add your customized font design created for a particular project.
We are here to give a simple step-by-step guide on how to add fonts in photoshop. It does not require hard work, so worry not. You can expand your font collection by browsing and downloading them online, consisting of typewriter fonts, best free fonts, and brush fonts.
Not only will we give the explanation to add fonts to your photoshop, but we will also tell you how to install the font after you download it online (the issues with licensing included).
To begin, you need to have photoshop installed on your computer. You can take a look at the discount page on our Creative Cloud website to receive the best offer. Moreover, when you subscribe to the package in Creative Cloud, you can immediately access the enormous font library with Adobe Fonts.
How to Add Fonts in Photoshop on a Mac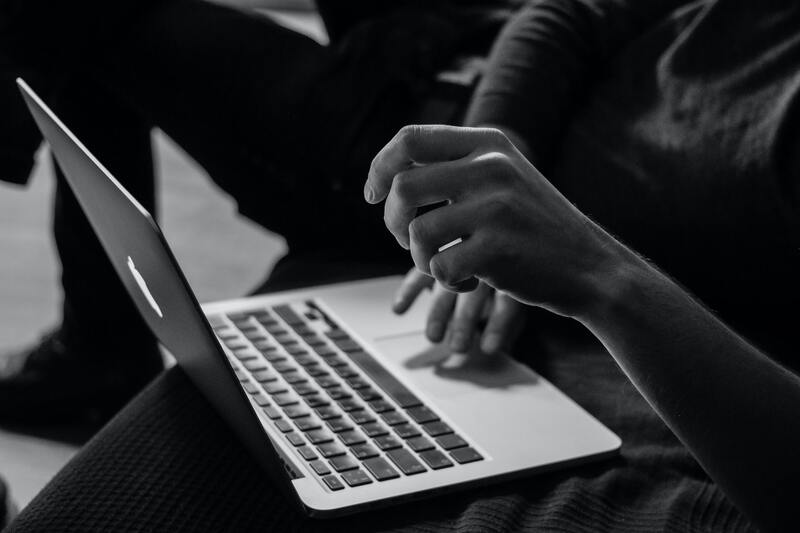 Adding fonts in photoshop on a Mac can be done in four simple steps.
1. First, take a look at the fonts online and download it
Browse the fonts online. There are abundant fonts you can find online and choose that are suitable for your necessity. To make it more convenient, you can try to filter the types of font, so it will show you only the fonts that you have in mind. After you find the right font, click download. When downloading the font, ensure that you have closed any active applications.
2. Next, locate where the downloaded file can be found
You can find your recent download font in the Download folder. There are two most common font file extensions: OTF and TTF. When the downloaded file is zipped, you can double-click it to gain access to the contents inside the file. Additionally, if you download more than one file, it will show up in a separate folder.
3. Then, install the font in photoshop
There are three options you can try to install the font in your photoshop:
First option: The open Box application needs to be opened by double-clicking on the font file. Then, you can tap the install button. After that, it will be available not just in Photoshop but in all of the computer's applications.
Second option: You can do it manually by copying or moving the file from the Download folder. If you want to make it available for all users, move it to the Library or Fonts folder. But if you want it to be accessed personally, you can move it to the Users/Library/Fonts folder.
Third option: Last option, you can refer to relevant documentation to operate a Font Management Utility so that you will get the instructions to add and activate the font
4. Last, choose your desired font in Photoshop
Now you can find "the Character tab" take a look at the list and find your chosen font. Tap "Type tool" and add the font. You can attempt to rasterize to add more eloquent effects to your text. It will turn your text into a bitmap image that is based on pixels but remember, after this process, you can no longer do any editing to the text. Thus, make sure everything is perfect before you convert it.
How to Add Fonts on Windows to Your Photoshop
Similar to Mac, adding fonts on windows photoshop also consists of 4 steps:
1. First, browse the font that you want and click download
Myriad online libraries offer font choices that might be suitable for your liking or project necessity. Microsoft store can be the option to download fonts. Make sure you have closed any active apps when downloading the fonts.
2. Second, open the Download folder
Your downloaded file can be found in the download folder. Find the most recent download. You can click the right button and choose "Extract All" to be able to use the contents.
When you download many fonts, then it will also come with many folders. OTF and TTF are considered the 2 file extensions that are commonly found.
3. Third, install the font
First option: to install, you have to simply click right to open the font folder. It will be available not only in Photoshop but also in all computer applications.
Second option: Try to copy and paste the newest font files to the list of activated fonts by following these steps: First, open the "Start Menu," then "Control Panel," next "Appearance and Personalisation," and lastly, click "Fonts."
Third option: To see the instruction to add and activate the fonts, you can use Font Management Utility.
4. Fourth, the new fonts are now available in Photoshop
You can open the "Character tab." Rasterise will add Photoshop's artistic effects that you might need. Make sure you are content with the text before converting it into a bitmap image that is based on pixels since it is non-editable after this step.
How to Add Fonts on iPad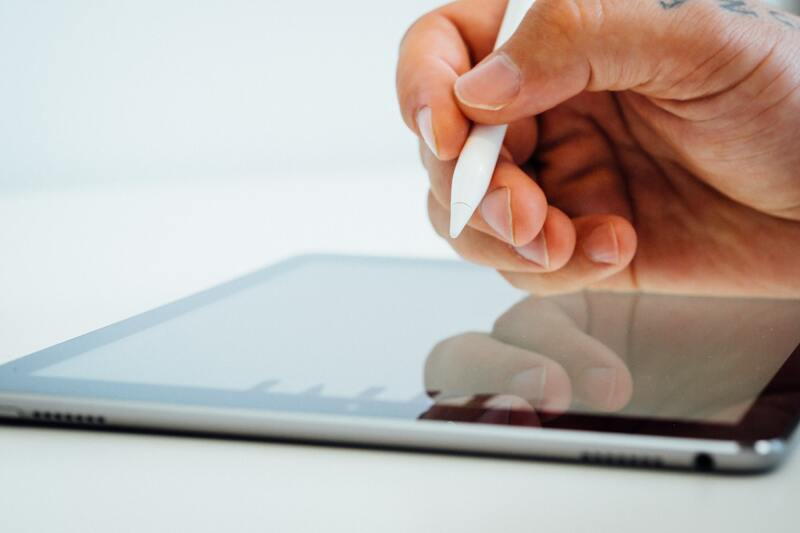 iOS configuration profile needs to be installed in Photoshop in order to add fonts on your iPad. This may require extra steps. To download fonts to the iPad, you can find an application in the App Store that will enable you to download the fonts.
When you open a document that is created using fonts from Adobe Fonts and get notifications like 'Replace Missing Fonts' or 'Transform With Missing Fonts,' it means that the fonts aren't accessible by default.
You can fix this issue by ensuring you have the most recent iPad OS version. If you already have it, then open the App Store and click the download button on the Adobe Creative Cloud app.
Follow this step to fix the problem: open Adobe Creative Cloud > sign in when you already have a registered account> click 'Fonts' > find 'Browse Adobe Fonts' > choose 'Active Fonts Not on This Device' > and lastly, tap 'Install Fonts.'
Consider Font Licenses When You Install It to Photoshop
Although you can easily find free fonts to download in font libraries online, you still have to check on the license issue. All fonts that you have downloaded and installed on your computer are attached to the licensing agreement. You can take a look at the End-User License Agreement.
Free fonts are fine to be used for your private projects. But when it comes to commercial works, it will have certain restrictions related to the licensing agreement. You are disrespecting the designers and against the copyright law when you use the font for free and trade it to others for your own benefit.
Hence, to avoid that, you need to check on the licensing agreement and better purchase any agreements if needed. Otherwise, you can utilize open-source licensing.
For instance, Google Fonts (a popular open-source for designers that can be utilized personally or commercially). It provides a good deal of free fonts to use. Please note to give credit and do not resell the fonts.
How to Add Fonts using Adobe Fonts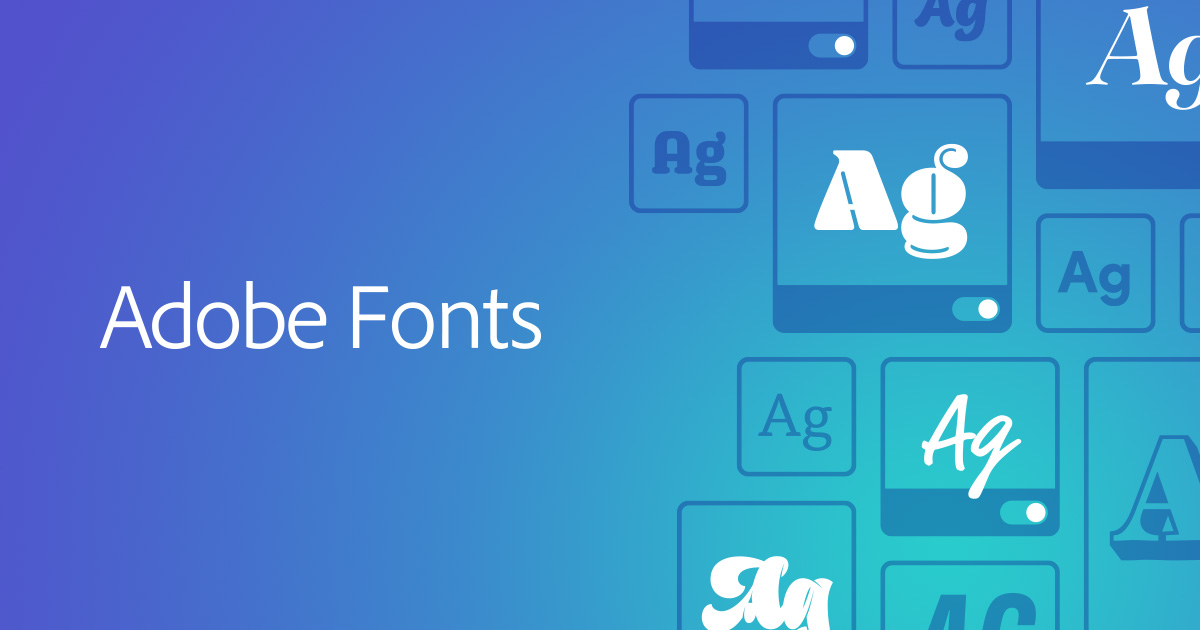 You can access Adobe Fonts both from the app or online if you sign in to CC and only if you subscribe to Adobe CC. Adobe Fonts provides numerous opt access both online and application if you log into CC for either personal or commercial use.
You can select your chosen font by clicking the slider and activating either the typeface or individual fonts. It will be accessible in all Adobe Applications.
The option of Resolving fonts will be given (syncs matching fonts) when you open a project with the fonts you don't have. Cc subscription allowed all fonts to be included. You can use any font at once with no limit.
Get to Know OTF vs. TTF
TTF stands for TrueType Font, glyph tables are used to define the appearance of the characters, and the format is older than OTF. Meanwhile, OTF stands for OpenType Font; it uses both glyphs and tables of Compact Font Format to give the potential of smaller sizes.
OTF and TTF are the most common file extensions you will find when you add fonts in Photoshop. OTF fonts have become more well-known recently. Still, TTF remains usable and compared to OTF, it is more convenient to create.
Reference Where to Find New Fonts
Currently, it is effortless to find various font libraries online. You can scroll to find your favorite fonts and download them either for free or paid ones. Then you can add it to photoshop or other design software.
However, it is recommended to download it at Myfonts.com since it provides a huge amount of good quality fonts you can use for your needs.
Purchase Fonts from myfonts.com
In myfonts.com by Monotype, you can take a look at numerous fonts that you can use for any kind of project. The site has more than 130,000 fonts, starting from brush fonts to display fonts. There are more than nine hundred fonts you can download for free.