For centuries, humans' interesting life has become one of the initial sources that inspire visual arts works. In modern ages like today, the representation comes in many new forms; Humaaans is one of them. Using people as the main inspiration, this digital library gives you a new way to work with "humans" in the forms of vectors.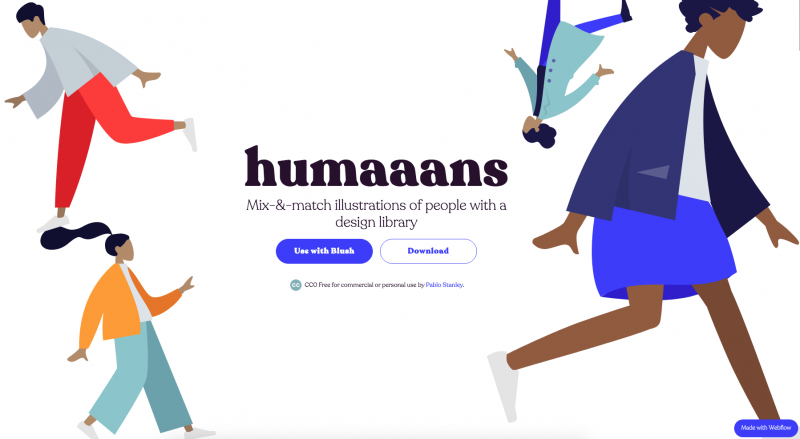 Humaaans is a digital design library containing various illustrated works of people. It is developed by Pablo Stanley who also serves a brain behind Open Peeps, another library of illustrated characters with different styles and themes.
Launched in 2018, Humaaans instantly grabbed the attention of design and illustration enthusiasts all over the world. Not long from its arrival, this digital collection rises in popularity due to its easy access and convenient use. In fact, Humaaans is also claimed as one of the initial waves that inspire the trends of humanoid illustration library, focusing the vector style on people and their unique characteristics.
What You Can Do with Humaaans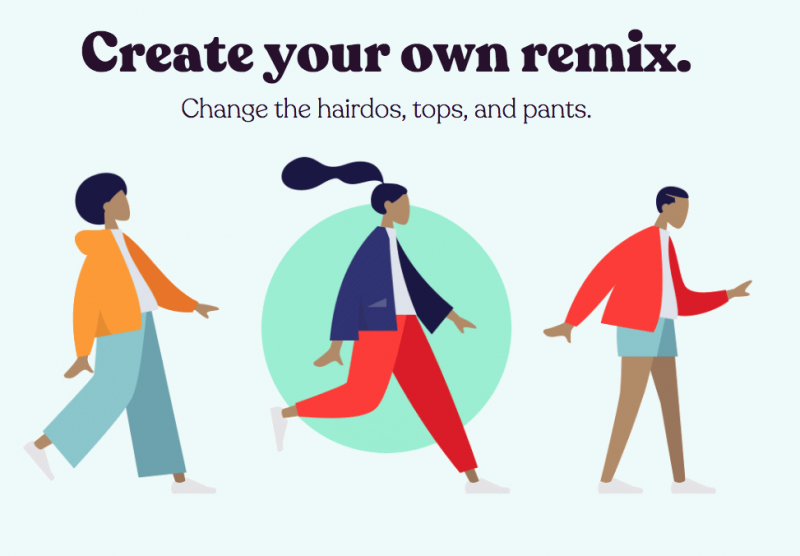 Like many other digital illustrations libraries, Humaaans offers a large number of characters that are easily changed and customized to suit your needs. Here are some interesting things you can do with Humaaans:
Make remix characters of your own. You can also create a new character for your brand or personal use by combining different styles of hairdos, clothes, and accessories.
Strike the pose of your humaaan characters. In addition to basic physical appearance, you can adjust the illustrated characters' pose and body. This tool's creator likes to call it as Legos made out of vectors that you can rotate and combine into the best position you are looking for.
Add a scene—or in this case: a sceeene. Just like you who often need a bit of ambience to lighten up the mood, your humaaan character also need a sceeene to be perfect. Once you've found the best characters to represent what you want, you can turn them into a livelier content by adding scene and theme in a wide range of options.
Work with templates. Got stuck even to get started? No worries. Humaaans provide an array of templates to help you spark the first light. Between grids, onboardings, and different visual states, you have more than enough options to make use of illustrated works on humaaans.
Because it is developed by the same creators, working with Humaaans is practically similar to working with Open Peeps. You can create as well as mix and match its illustrated works on a Blush design plugin or download the tool for more personal use. Those options make the creative process more flexible as you can pick the one that benefits you most.
Another good news: Humaaans is published under the Public Domain License of CC0. It allows you to create and share your works for personal or commercial use. All are free with no copyright issues. All in all, that's definitely considered as a cool offer for anyone.
Tags: character, design, design app, design tool, designer, humaaans, illustration