From the outside point a view, being a creator seems like an easy job as you only need to publish content, either in the form of images, videos, or writing. However, the process of creating content is actually not easy at all as it requires a lot of skills and experience, one of which is designing.
There are a lot of softwares and websites today that can help creators make content easily. However, some of these creators sometimes don't have quality illustrations or graphics to make their content stand out among the noise. While they probably can design, drawing an illustration is an entirely different skill.
For this kind of hurdle, content creators can use an open-source illustrations website such as Icons8 to help them enhance the look of their design content.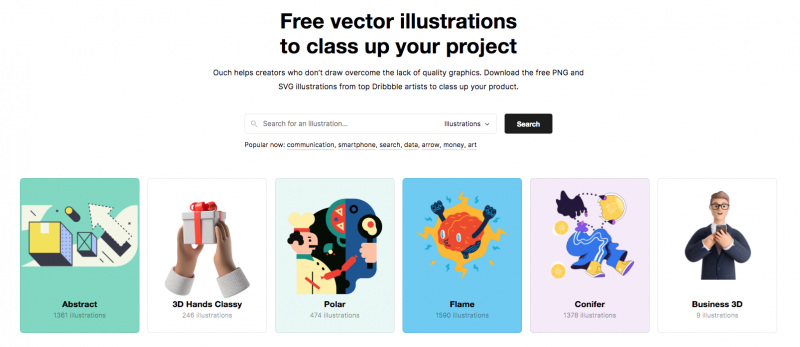 Icons8 is a website that provides solutions for designers and creators that need quick designing by offering a wide selection of icons and illustrations to use. It also helps free designers from the boring part of their job such as selecting layers, drawing rectangles, aligning, rounding, and so on. Therefore, designers can focus on the creative part of their job.
This website offers a plethora of icons and illustrations in various themes and categories. Hence, you can get creative and play around with the available design they have on Icons8. It offers plenty of flexibility which will help you come up with illustrations or icons that perfectly suit your needs.
Icons8 Illustrations Features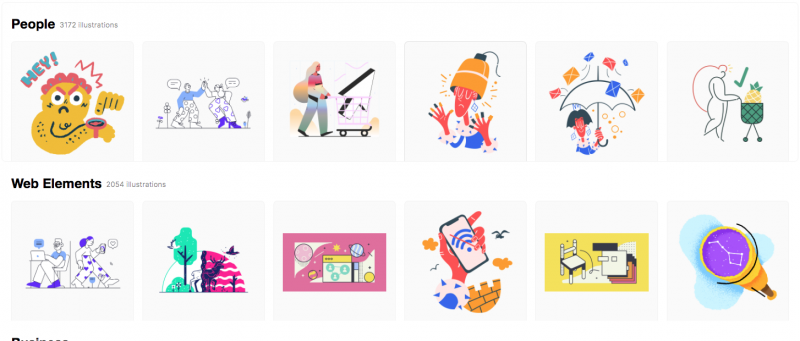 As mentioned previously, Icons8 illustrations provides plenty of features that help designers to find icons and illustrations they need. Not only does it provide a ready to use icon and illustration, it also offers various features that make Icons8 worth trying. Here are some of the said features:
1. Freemium website
If you are a small businessman or a beginner in designing and cannot afford to spend some money to purchase a subscription, you don't need to worry. You can use their icons for free and what you only need to do is set the link to the icons8 website.
However, if you don't want to set a link, you can always opt for a paid license instead. With a paid license, you can get all of  their content with one single flat price. Additionally, purchasing the license also means you will get access to all formats and features available on Icons8 illustrations.
2. Customizable content
One of the most important aspects that makes Icons8 worth trying is their customizability. In fact, it offers web apps that can generate icons in any size, color, or format that you need so that it will be easier for you to find the perfect icon.
You can also add text, background, or overlays to any icon you choose before downloading them. Therefore, your downloaded icon will be ready to use without having to tweak it again after download.
3. Come in various format
Another important point is that the icons come in various formats from SVG, PNG, PDF, and EPS. You can choose whatever format you need and use it easily in your designing project.
4. Free to prototype
Do you need icons for a prototype of your project? No worries, you can use their PNG icons up to 100 pixels for free, and what you only need to do is add a link to their website. Once your startup takes off, then you can pay the license to Icons8. If your project failed, however, you don't have to pay anything at all.
Those are some reasons why Icons8 is among the popular open-source websites for icons and illustrations. It is not only providing the content you need, but also flexibility to use them.
Tags: character, design, design app, design tool, designer, icons8, illustration