Today, adding illustrations to web design has become a more popular trend. Not only does it make your design stand out, but also help your audience grasp the story you want to convey. It adds personality to your design and is a great way to engage with users.
While you can always draw the illustrations yourself, sometimes you just don't have the time or specific skills to do it. This is why an open-source illustrations website comes in handy. One of them is illustrations.co.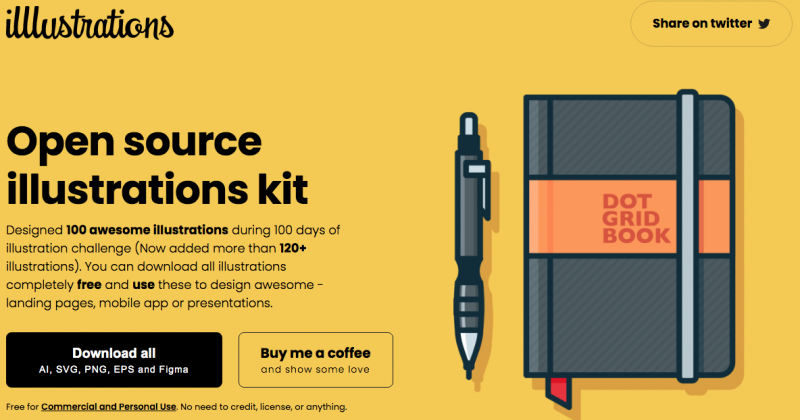 Illustrations.co is a website that offers cool cartoon-style illustrations for free. It is developed by Vijay Verma from his own collection. It all started from his 100 days illustration challenge. Once the challenge ended, he came up with 100 awesome illustrations back in 2016.
All these illustrations were saved and untouched on his drive for a few years. Wanting to make his work become useful, he decided to share his work for free through illustrations.co. Today, he added more than 120 more illustrations to the collection for you to use.
What makes it worth trying?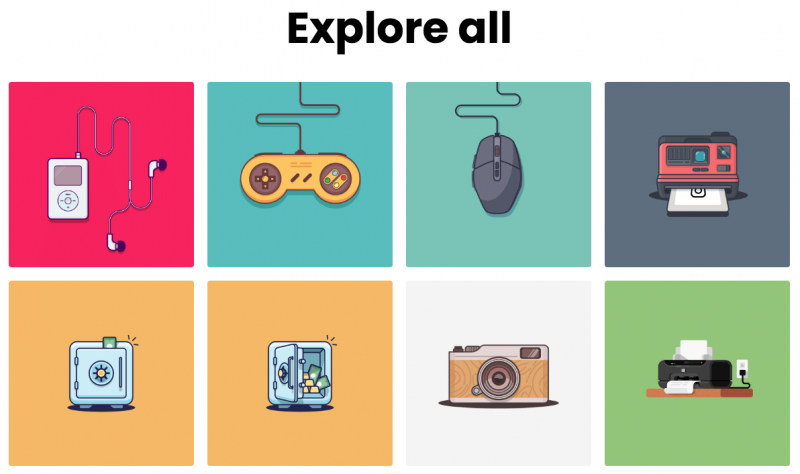 First and foremost, illustrations.co is completely free, therefore, you can use it both for commercial and personal use. It does not require the users to credit, license, or anything else.
However, if you are feeling generous and want to show your appreciation to its creator, there is an option to become a member which only costs $1 per month, or  $10 a year. There is also an option to support him with as low as $3 or $15.
You can get a few benefits by becoming a member, such as access to members-only illustrations, premium illustrations each month, and 10% discount on custom illustrations for your next project.
The illustrations available are in a colorful cartoonish style that looks beautiful and modern. The website is also up to date with the current situation, therefore you will find Covid and WFH themed illustrations that conform to today's situation.
All of the illustrations come in AI, SVG, PNG, EPS, and Figma format for easier use. You can pick some illustrations that you want, or download illustrations available on the website all at once.
Due to its beautiful design, colorful and fun theme, the illustrations are perfect to create stunning landing pages for your website, mobile app or even to make your presentation design stand out.
In addition to illustrations.co, Vijay Verma also offers other projects revolving around design. Some of the projects include contrauikit.com, designletter.co, and uiprint.co. Contrauikit.com offers a starter wireframe kit that provides more than 150 components and more than 50 mobile screens that are ready to use. Designletter.co is a weekly newsletter about design, while the uiprint.co is free collections of printable templates.
Those are some reasons why illustrations.com are worth exploring. It may have limited numbers of illustrations, but the beautiful and colorful design makes them perfect for any of your design purpose.
Tags: design app, design tool, designer, illustration, illustration.co, open source