Japanese is the home of wondrous cultures. From food, landmark, to pop culture, there are endless possibilities you can explore in the land of the rising sun. However, just because you can't directly visit the place, it doesn't mean that you can't discover what it has to offer. An example is the traditional Japanese lettering. Have long existed since the 4th century, now you can enjoy this artistic touch as Japanese font and typeface in your document, design, and print project.
If you're new to Japanese font and its collection, here we've garnered the 30 best Japanese fonts to get you started. Everything is hand-picked and surely will find a place in one or two of your upcoming, Japanese-themed design project!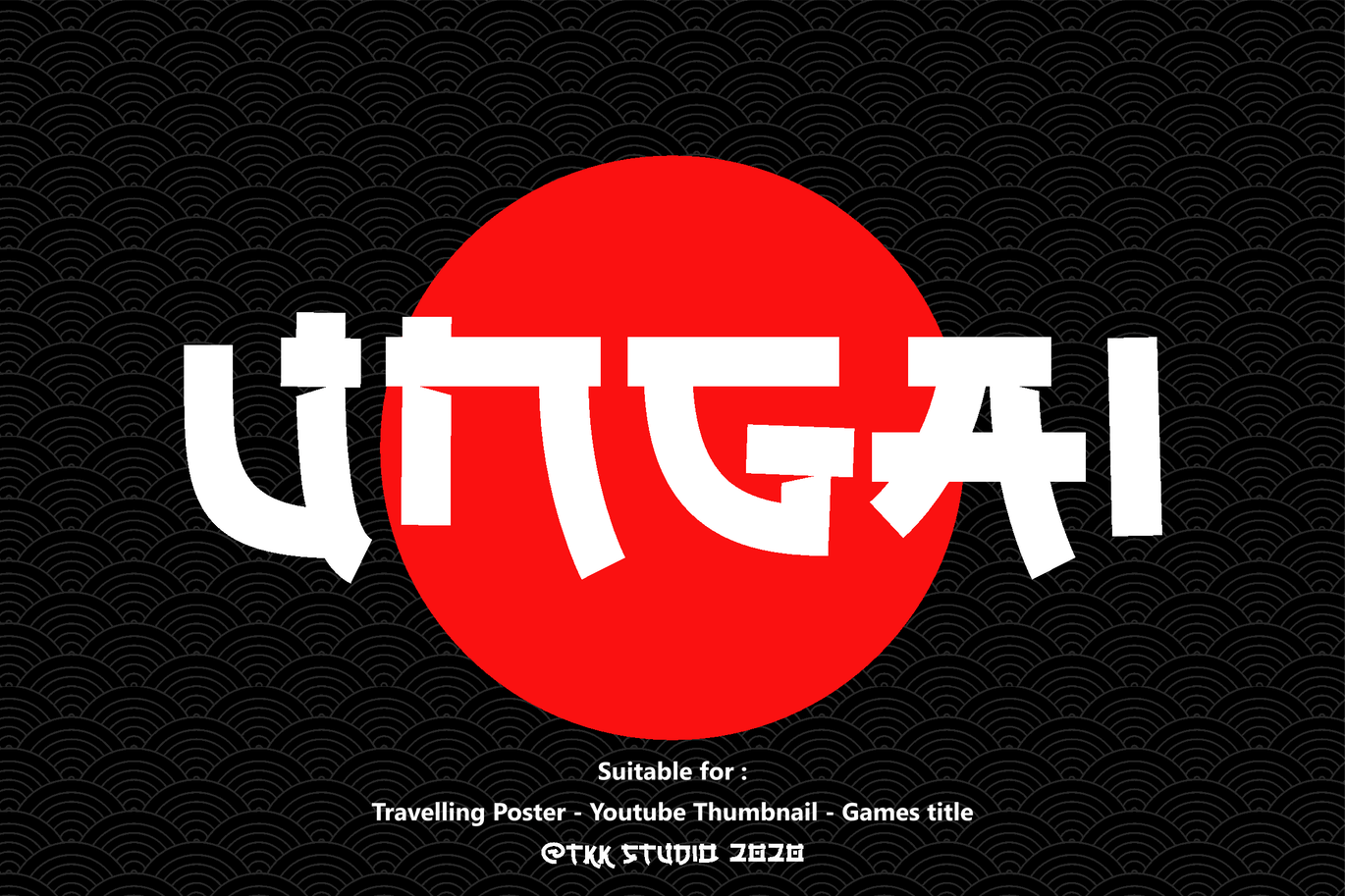 UNGAI is no ordinary Japanese font. Using Japanese characters as basic design, the font transforms katakana characters into an alphabetical font that is suitable for modern use while still keeping the traditional Japanese touch.
If you're looking for the best match for a magazine, menu, poster, magazine, or even YouTube cover, UNGAI is just the perfect font for your design!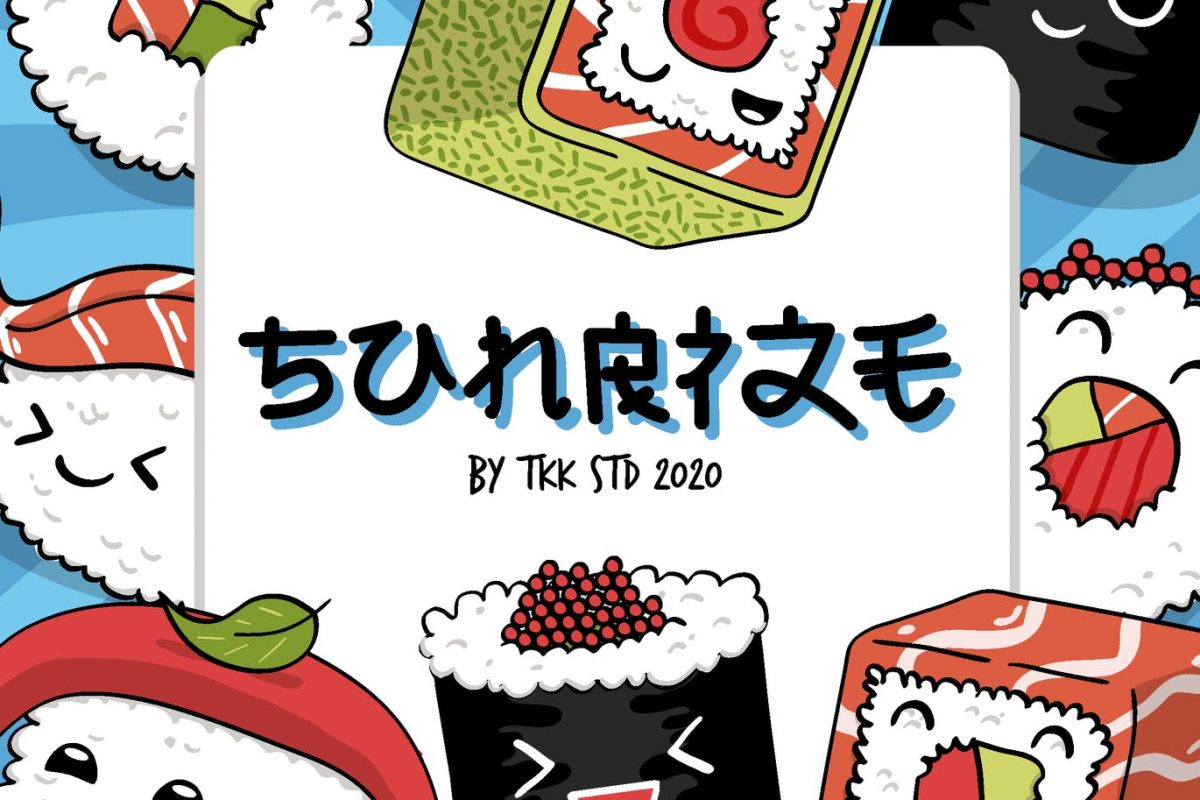 It is fun, it is eye-catching, what could go wrong? SUNRIZE is the perfect combination of curve and line of hiragana character. The end result is an active, cute, and hearty font that will make you want to stare for a long time. Totally suitable if you're looking for a youthful ambiance in your design!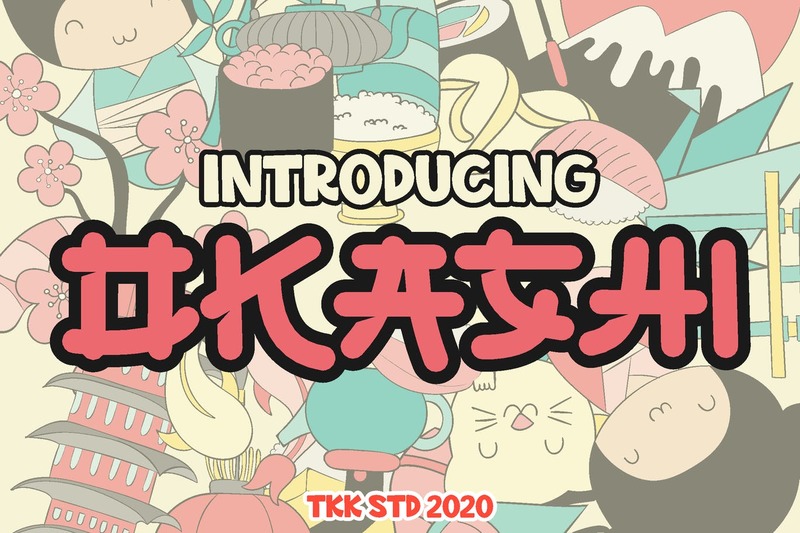 OKASHI will remind you of the bright, neon advertising lamp scattered all over Tokyo with its fun, quirky shape. Literally means "weird" or okashii in Japanese, this font will take you to the children's world of manga and anime; both are a great part of Japanese pop culture.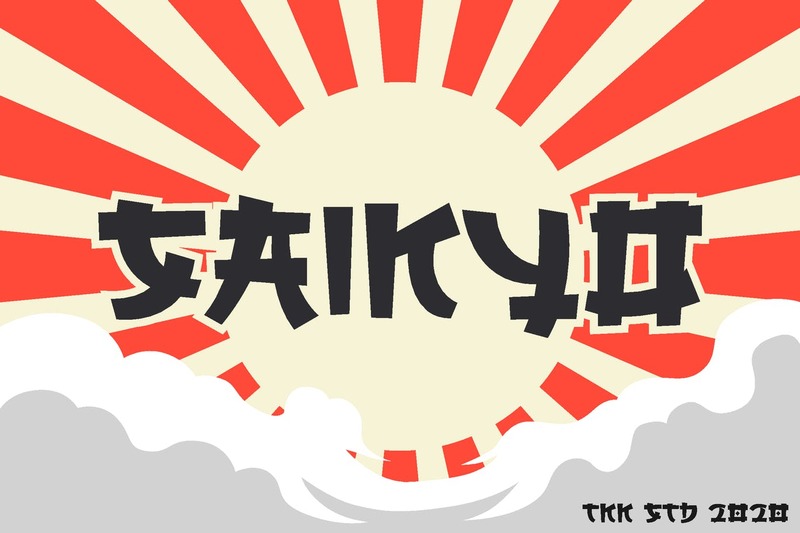 SAIKYO was designed to emulate the traditional katakana shape, but with a modern twist of strong stroke full of action. However, the font managed to emphasize its Japanese quality without letting down the aesthetic value. Perfect for poster, print ads, or anything that needs extra spotlight in the form of typography.
Who doesn't know the Japanese's iconic octopus-filled street food? Luckily, now you can enjoy the delicacy in the form of a digital typeface. TAKOYAKI will bring out the sweet, exciting part of your design like never before. This cute font is perfect for poster, menu, digital print, wallpaper, and many more.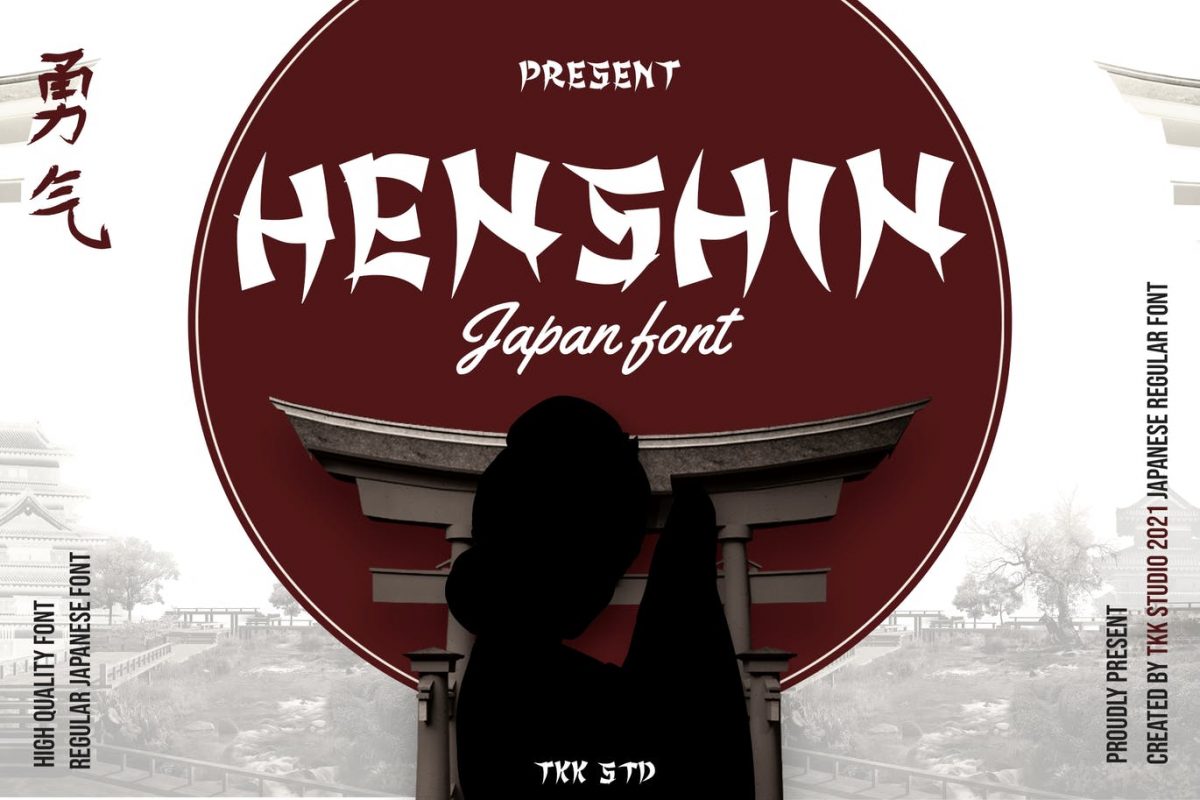 HENSHIN is another modern twist of the Japanese katakana character. The edgy touch makes it suitable for headlines that require a strong accent and emphasis on typography. Totally something that you'd want to have in your branding asset for an unforgettable character!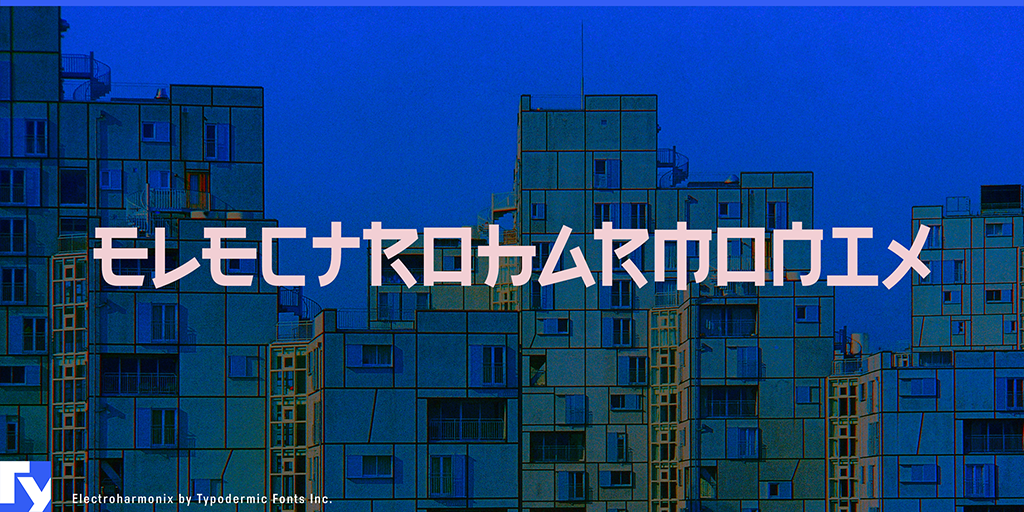 Combining both traditional hiragana, katakana, and kanji characters with the futuristic cyberpunk feeling, Electroharmonix font is going to be your new favorite headline for poster, graphic tees, and videos. A total showstopper, the font will definitely keep your audience off their seat with excitement!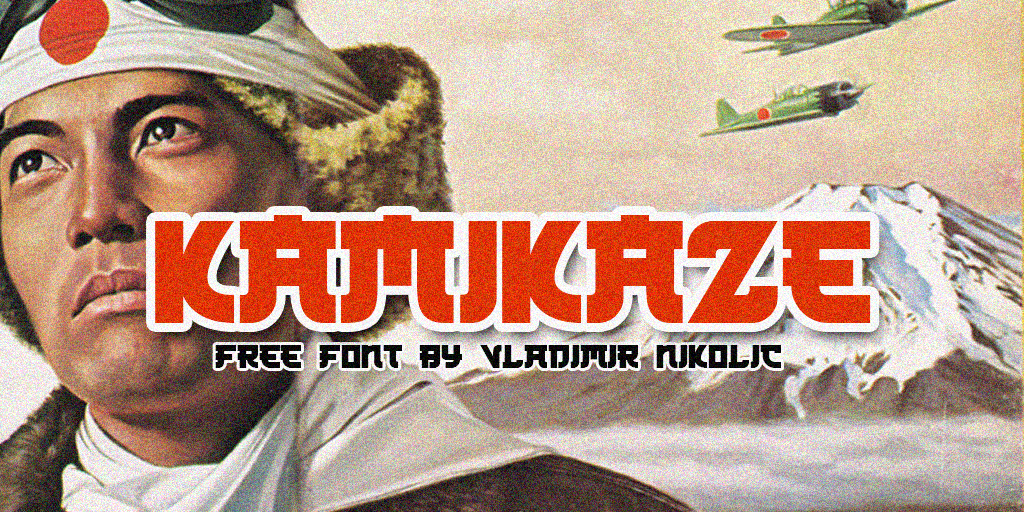 Brisk and bold, this Japanese font by Vladimir Nikolic is your next favorite Japanese headline to date. Be it cheerful, bold, or serious, the font works with every ambiance according to your need. Slab bold colors here and there, and you'll get the best combination of both worlds!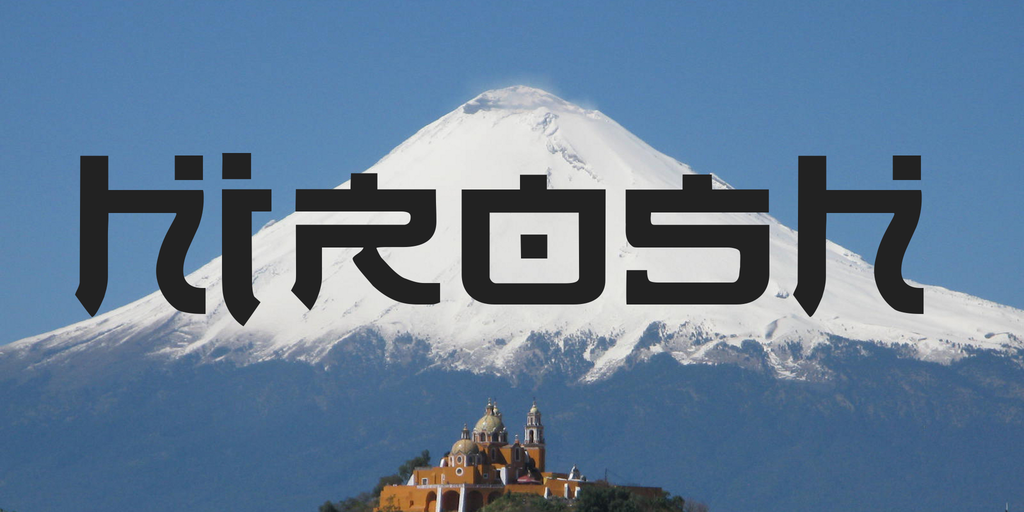 Inspired by contemporary Japanese design, Hirosh is made up of modernistic letters that incorporate oriental touches and flavor. The design is simple and sleek, making it decorative but still easy to read. Use it for your poster, print ads, or graphic tees, and be prepared to catch some attention!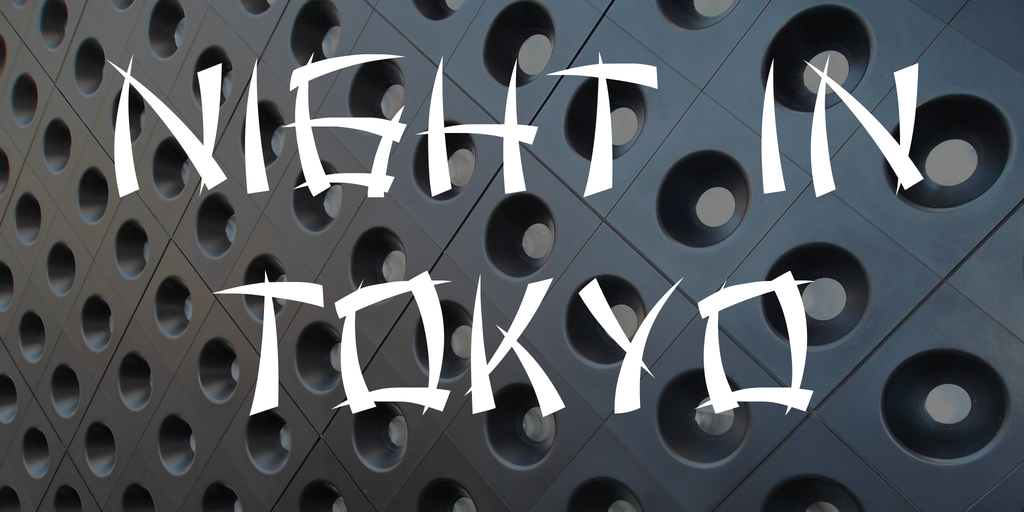 Here's another Japanese calligraphy font that you may like. Incorporating the mysterious feel of lettering with Japanese typeface, Night in Tokyo will take you to the busy streets of Tokyo full of late-nights izakaya and people going out of their workplaces. Mysterious yet classy, make sure to have it on your collection list!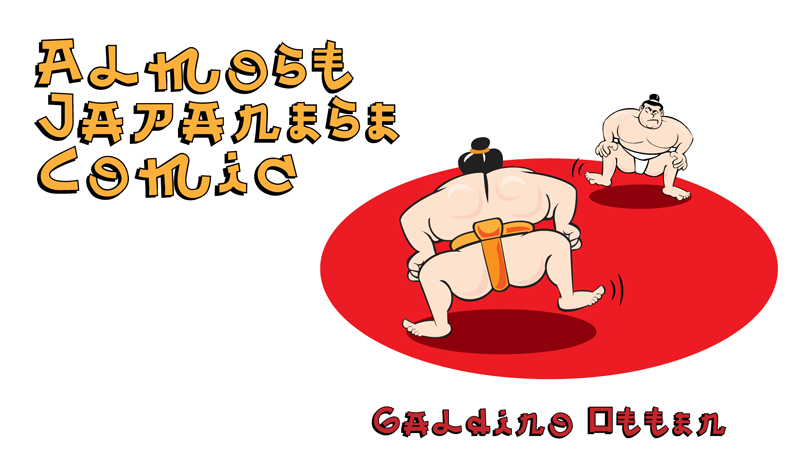 Who doesn't love matsuri or Japanese festivals? Giving the festival feel, make your design more festive with Almost Japanese Comic Font. The fun, rounded shape also reminds you of Japanese manga that is not only lively and cute but also entertaining.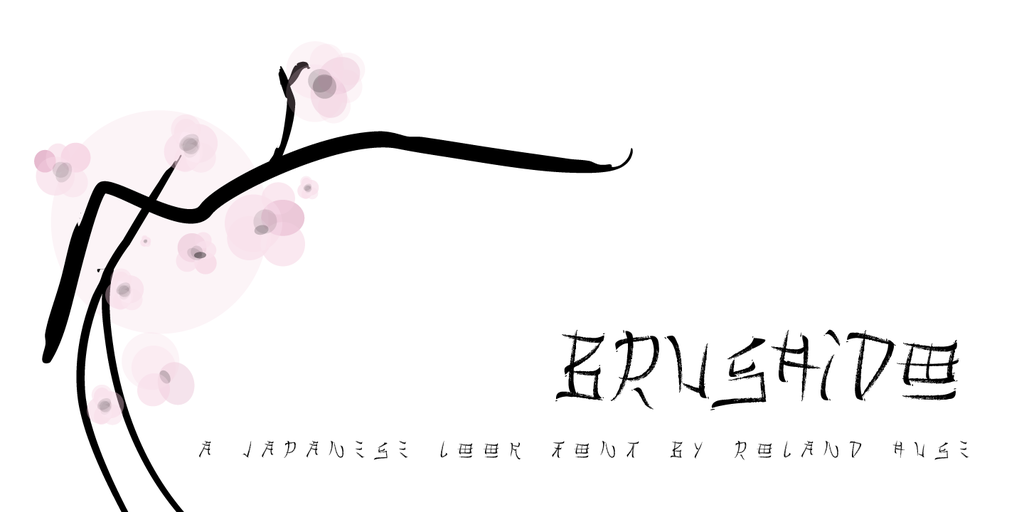 A witty wordplay of bushido or the samurai code of warrior attitudes and brush, the Brushido font is a unique combination of traditional calligraphy with modern alphabets in one set. The strokes are thin, making it an elegant touch for your poster or graphic without losing its oriental feel.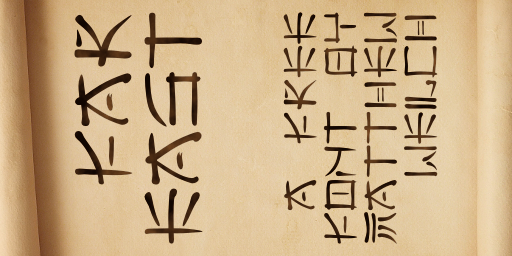 At first, this font might look confusing to the naked eye, but once you know how to read it (vertically!), you'll realize that it's an amazing imitation of Japanese calligraphy. Of course, you can always write horizontally like normal letters, but where's the fun in that? Astonish your friends with your language acumen using Far East Font now!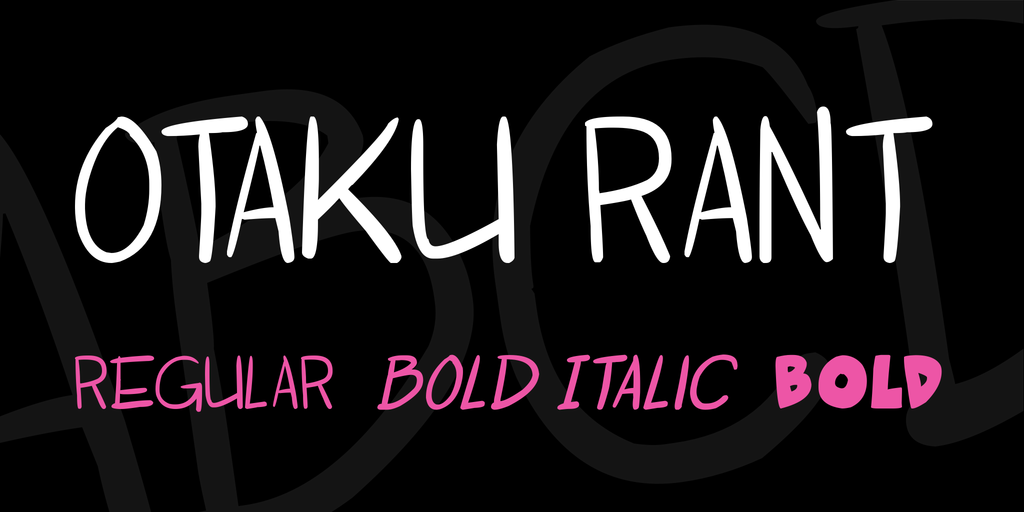 Arguably one of the most famous parts of Japanese culture, otaku is used to refer to those who love anime, manga, and any other form of Japanese pop culture. Resembling fonts used in comics or manga, the Otaku Rant Font family will remind you of the characters talking in mangas and take you into the wonderful world of their story.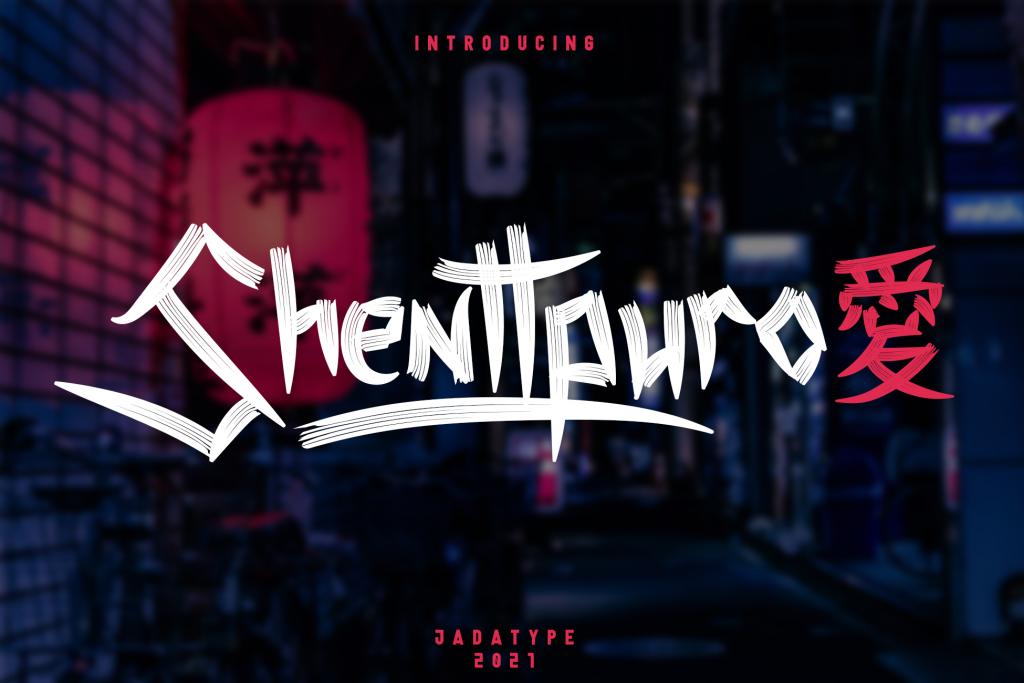 Looking straight out of the samurai movies, Shenttpuro typeface gives a similar look to a traditional Japan without being overly stereotypical. The font is also handwritten, making it suitable for personalized use or accent-heavy headlines such as in posters and social media posts.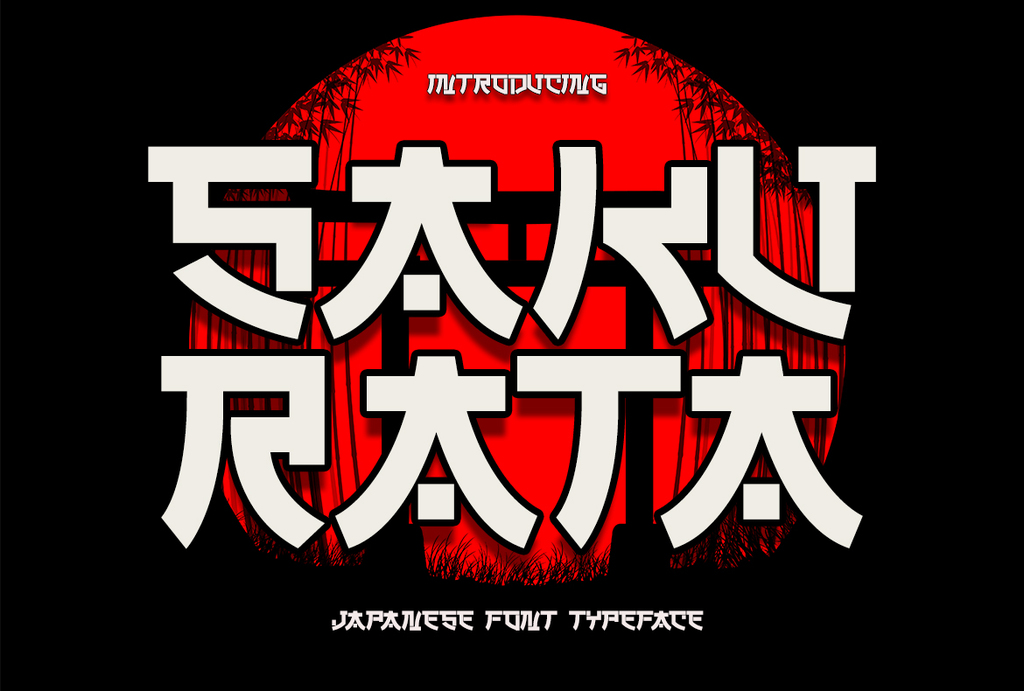 Make your design looks Japanese to the core using SAKURATA font! The font-thick, block-style design is well-suited for graphics that require attention, such as posters, ads, or restaurant menus. Add some Japanese colors such as white, red, and black, and you're good to go!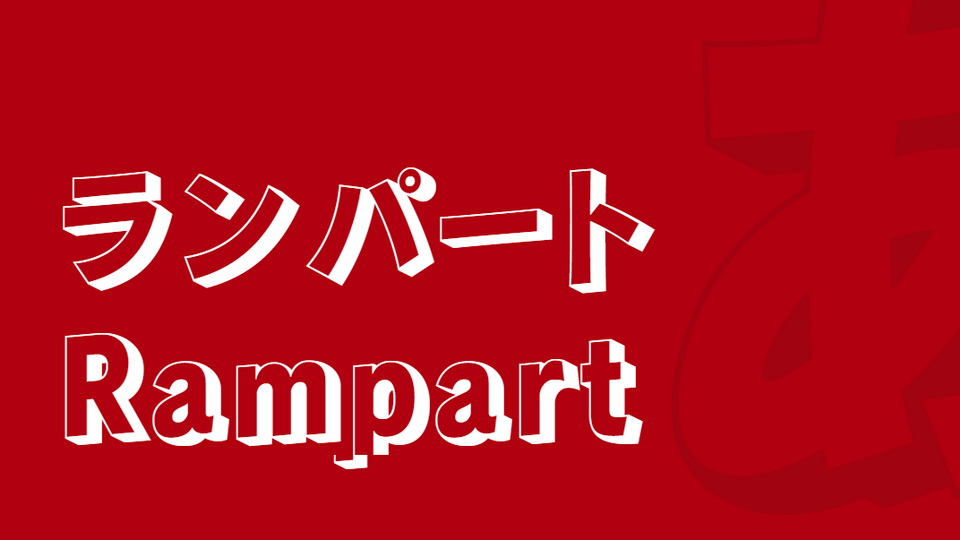 Everyone loves 3D effects once in a while, especially when it is in the form of this unique, quirky Rampart font. Tracing a unique 3D outline by creating a block shadow, this typeface will bring stability and strength to your brand like never before.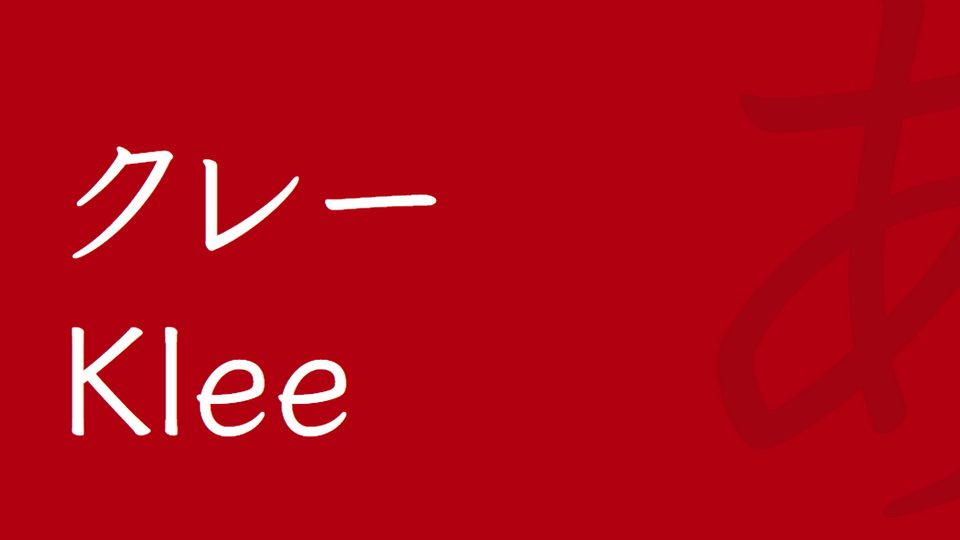 Quiet, serene, and full of tranquility, it's the energy that Klee One font exudes. Perfect for sub-headings and body text, Klee One is a Japanese-looking handwritten font that looks delicate and subtle, but elegant and heavy with character. While other Japanese scripts tend to be bold and brash in their approach, this one is comfortable by being a little bit feminine, making it unique amongst other fonts.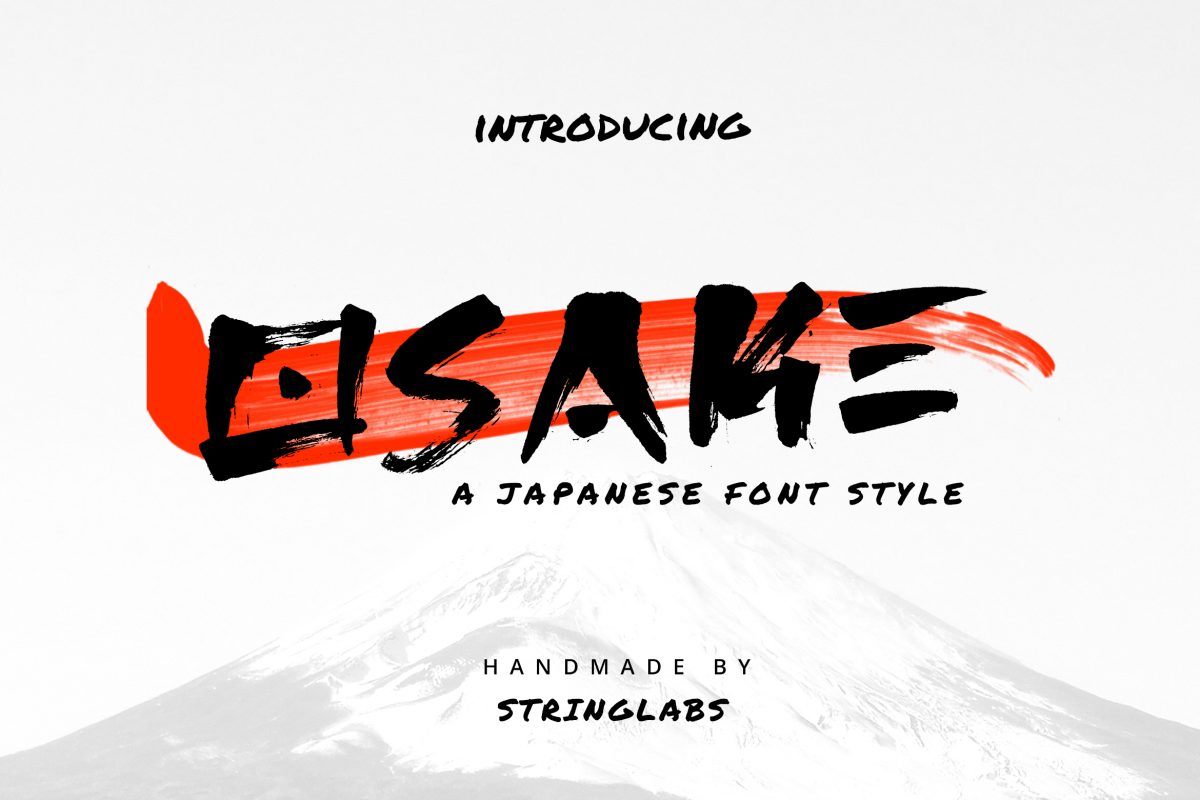 Calligraphy is a prominent part of Japanese culture. While it seems like only a dab and splash of brush on a paper, it is not as easy as it seems. Luckily, you can recreate the brush strokes on your computer using Osake font. Bold and excellent with its brave strokes, Osake combines traditional Japanese glyphs with modern touches in its font. Osake is perfect if you're looking for a font that radiates Japanese to the core and wants to bring character to your design without coming off as too much.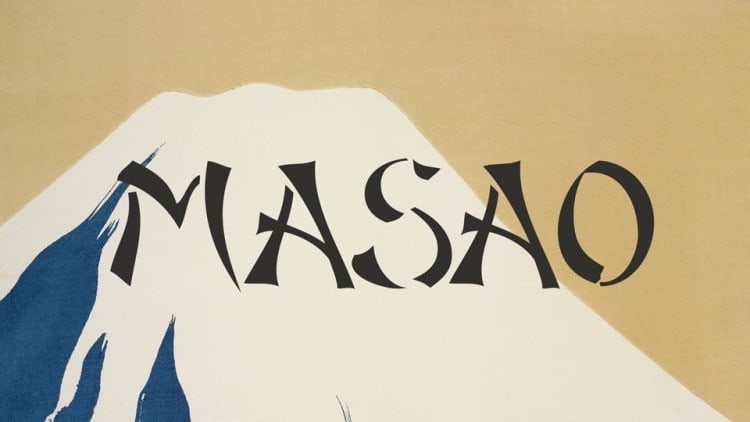 Every brand or business owner wants their brand to be easily recognized. Sometimes, it takes a great product to do that. Other times, you just need a perfect font for your perfect brand. If you're looking for a font that radiates character in its simplicity, the Masao font might be your best pick. Looking elegant in its oriental look, Masao font is perfect for both individual graphic design projects or brand owners seeking the Japanese font that represents their business best.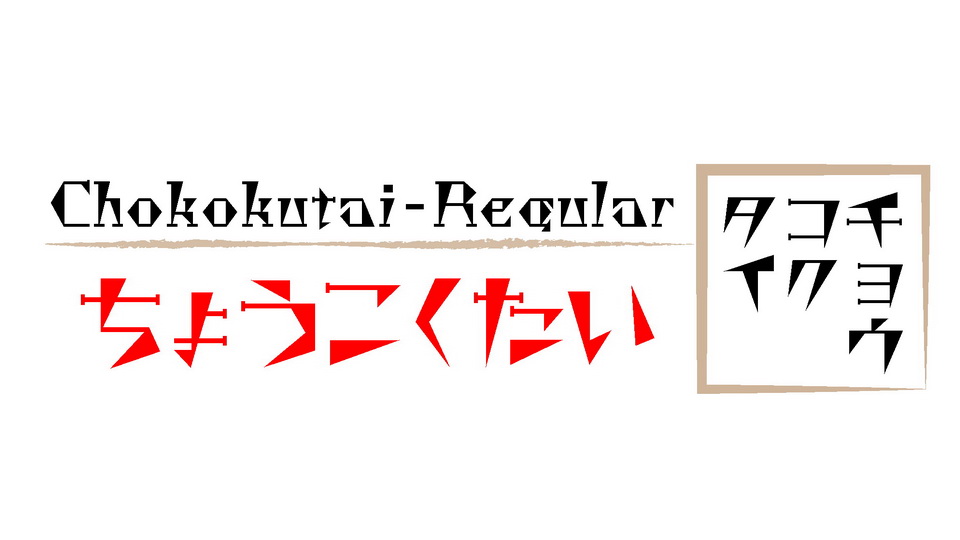 Whenever you watch a Japanese movie with the traditional setting as its background, you must often see Japanese words being engraved on wood or stone in its set. Chokokutai font is similar to that. Looking like it's being engraved on a wooden slab or chip, this font brings a natural, rustic feeling to your design with its block-shaped lines and airy typeface. You can use it to create designs for tees and posters to make it look charming.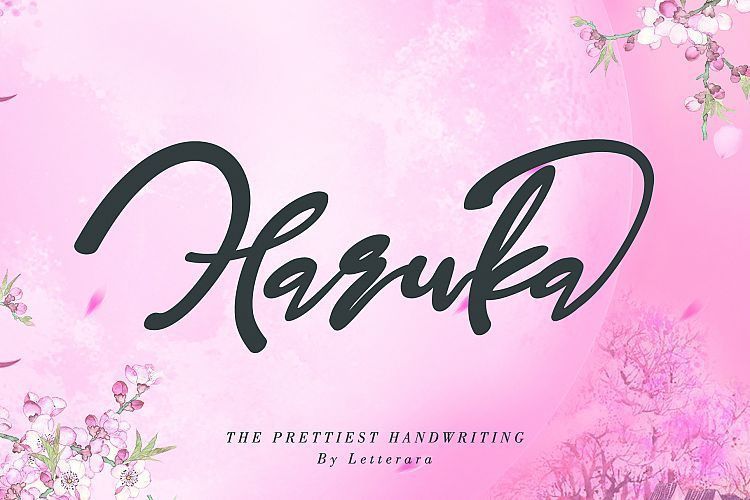 A beautiful handwritten script inspired by traditional Japanese kimono, Haruka is definitely the kind of font you want to have on your wedding invitation or other written romantic advances. Haruka is well-suited for headings, invitations, stationeries, quotes, weddings, and other feminine occasions that require a delicate font to complement it.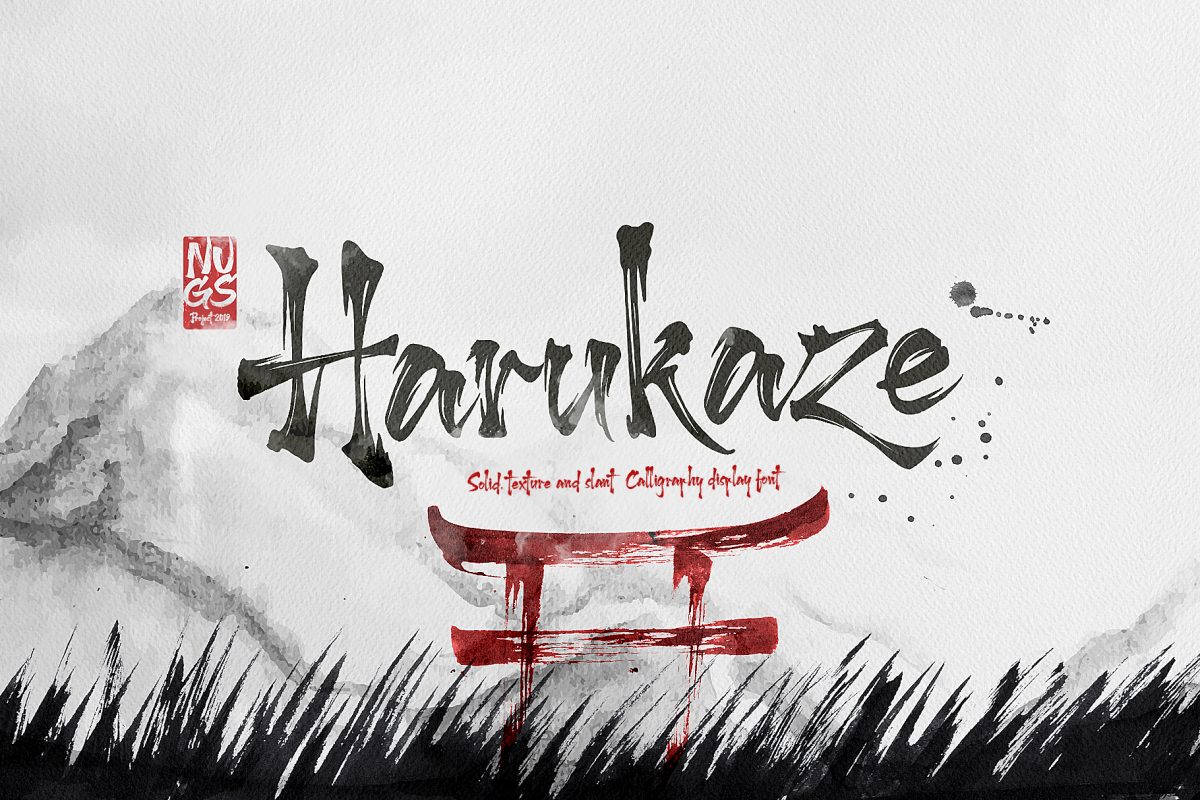 Looking straight out of the movie, Harukaze is a Japanese calligraphy font with a distinct handwritten style. The font is solid, making it suitable for titles and headlines. Moreover, the rustic, traditional feeling will take you back to the traditional, 80s Japan.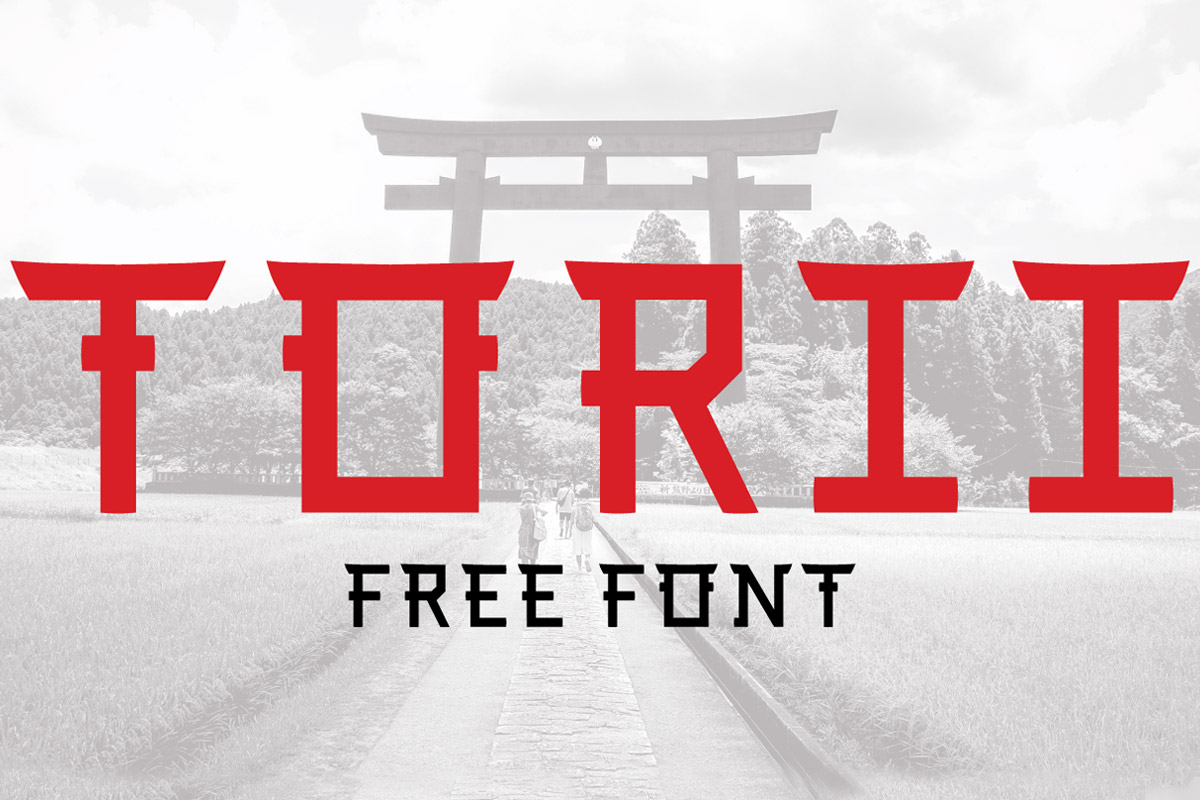 Heavily inspired by the tall, red Japanese gate called torii, the Torii font is a tall, cylindrical font suitable for any occasion, be it as formal as an invitation or a flashy movie poster. The uniqueness of its shape makes Torii stand out from the rest of the font. You can easily spot it by looking out at its pointed shapes and edges.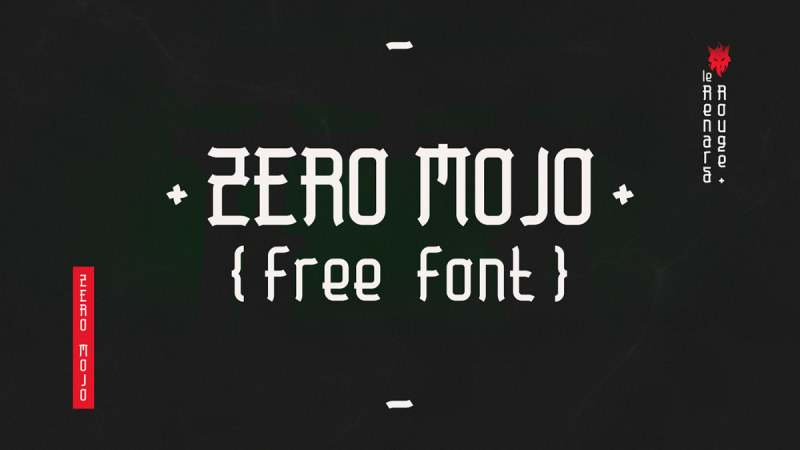 Combining quirky, modern feel with traditional Japanese glyphs, no one does it like Zero Mojo font. The authentic shapes create a fresh, entirely new Japanese font that makes every attention turns to its direction. The font is perfect for both headlines and body texts. You can use it for graphic prints, tees, or any project that needs an extra dash of creativity.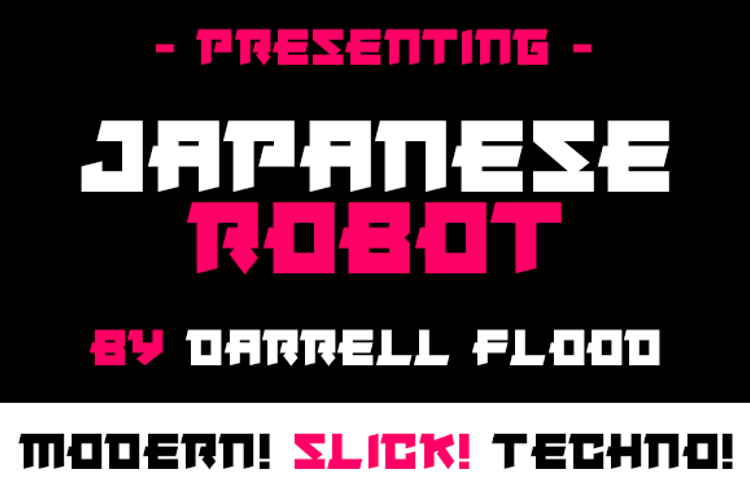 Another modern, slick, and techno-looking Japanese font we have in store! Speaking true to its name, the Japanese robot font takes a great turn by incorporating futuristic elements into its shapes. It's a perfect addition if you want to create a bold statement or play with typography in your design project.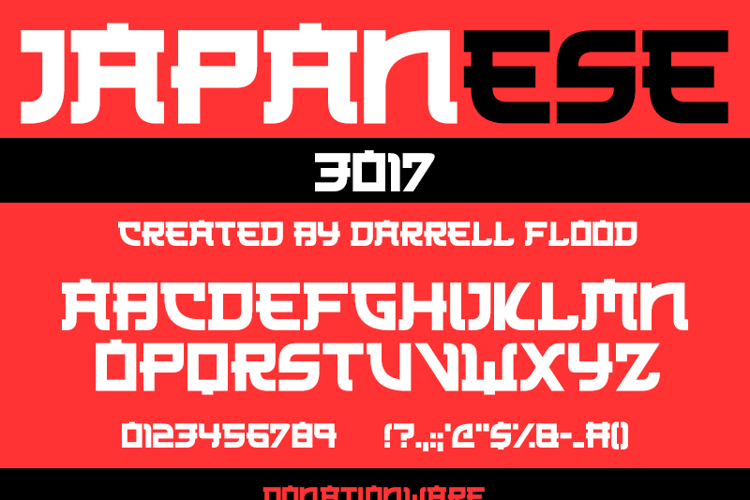 No one can resist the charm of a sleek, futuristic Japanese font. Meticulously designed by Darrell Flood, Japanese 3017 takes you to the boundless era of future Japan—full of robots, tech, and endless possibilities ahead. Surely, you want to add this font in your next poster or cool graphic tea to keep up with the trend!

Fun, easy strokes here and there, just how we like it! This Japanese font by Jonathan S. Harris ticks all the boxes to become an awesome oriental typeface. With quirky curls and tails on its glyphs, Japanese Style Font is most suitable for headlines and titles. Any text will look pretty without coming off as too much using this font.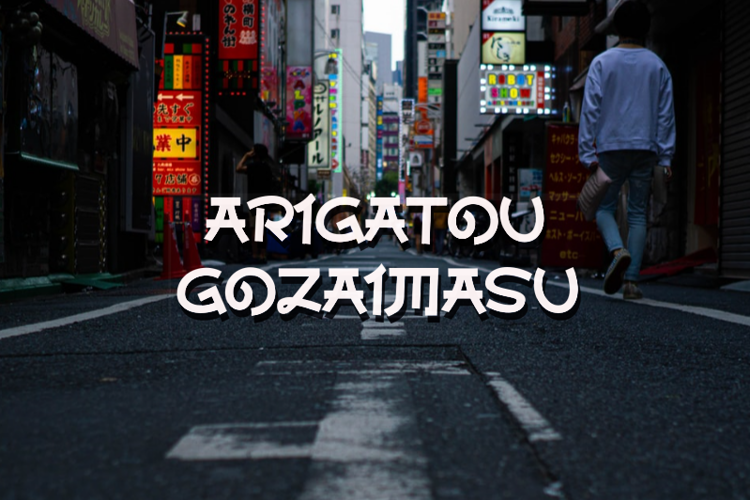 Everyone's probably already familiar with this famous Japanese catchphrase. Arigatou gozaimasu or thank you in English, is one of the compulsory sentences to know whenever you want to visit the beautiful country. This time, the font is neatly packed as cute, unique font for your upcoming design project. The type is adopting hiragana shapes which later got transformed into an alphabetical character. A Arigato Gozaimasu font by Webfont is perfect for digital poster, graphic tee, merchandise, social media post, or any design that require a little bit of pop to catch attention.

Inspired by the 50s laundromat signage, Atomic Sushi font brings the serious, collected look that is still inherently Japanese at its heart. The name sushi itself is taken because of the Japanese ambiance the font radiates. You can use Atomic Sushi for various kinds of design, from signposts to social media or even invitations.
Japanese font offers various ambiance and looks that you can choose from for your next design project. Simply pick one that you like the most and start designing your heart's out!
Tags: asia, asian, culture, ethnic, faux, hiragana, japanese, japanese font, katagana