Need the right visual elements to create fun, creative projects with your children or students? Kids fonts are the answers! Bold and eye-catching, these fonts are designed to attract children's attention immediately. Here are 30 colorful, attractive options you can choose for various projects.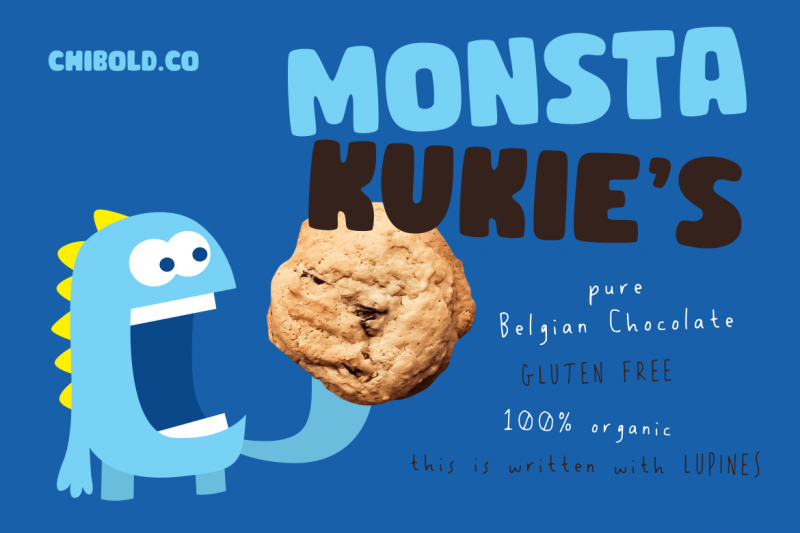 Need a bold, chunky-type font that instantly attracts? Chibold is a fun font with simple installation for brands, comics, animations, posters, and many more. Boasting all-caps style, Chibold comes with simple installation and compatibility for Mac and PC. The font works well with various Adobe programs and even Microsoft Word!
Let's make animation, games, and school projects more fun with BoldenVan. The font design is bold with slightly rounded corners, making it look fun without ruining the readability. You can also use it to design brochures, posters, stickers, and logos with fun or lighthearted message.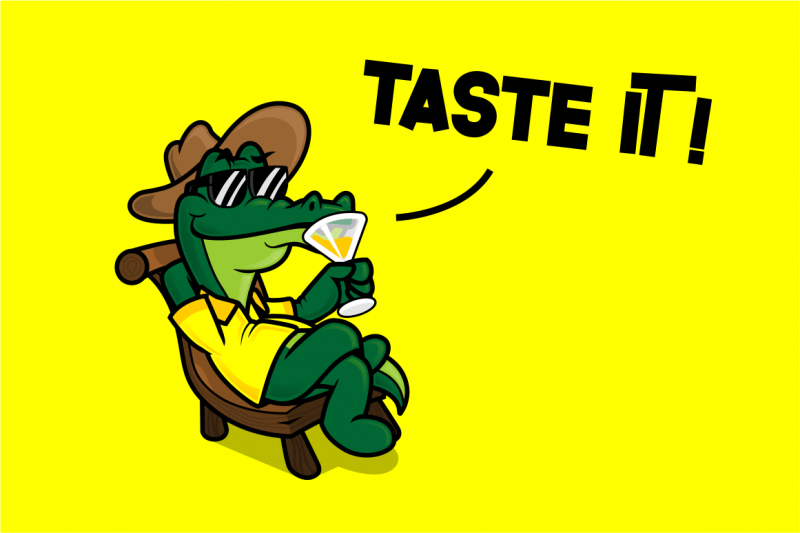 Starlight is a bold cartoon font with slight corner tilts you can use for sticker, logo, quote, and animation title. It comes in all basic Latin letters, punctuation marks, and numbers. The best thing about Starlight? It supports multiple languages like Swedish, Zulu, Spanish, Portuguese, Norwegian, Albanian, and Afrikaans.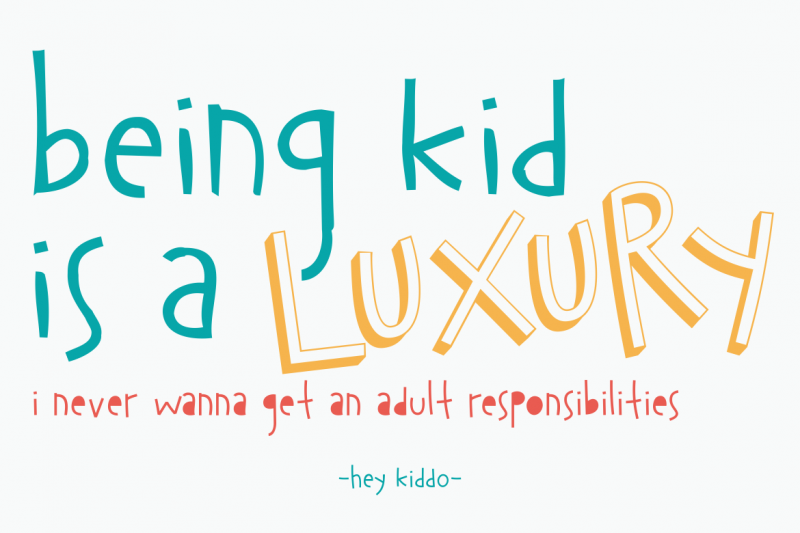 Get wild with Hey Kiddo, a super fun kids fonts for all children or student projects you can think of. The slightly lopsided fonts come in basic Latin, numbers, and punctuations. All are compatible with PC and Mac and can be used in Microsoft Word. The best thing about Hey Kiddo? It is accessible, and PUA encoded, and you do not need extra design software.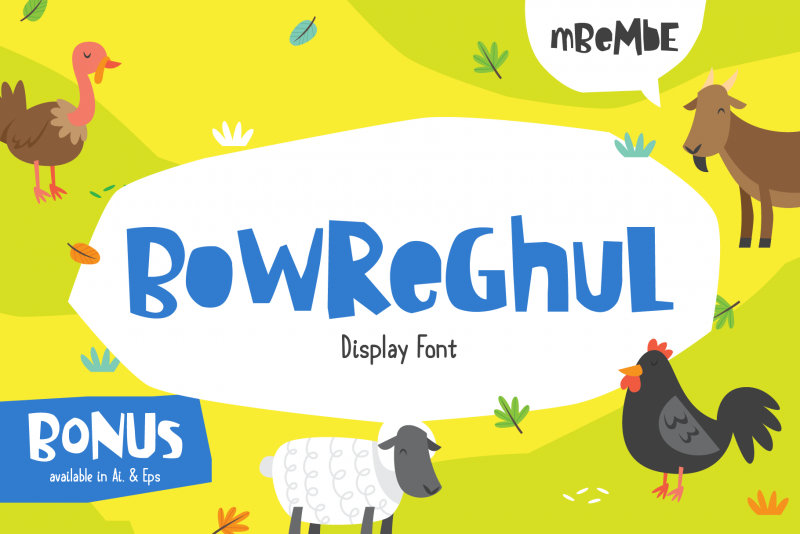 Teachers, students, and families can design with Bowreghul, fun fonts with slightly jagged designs that immediately attract the eyes. Even better, you can use free animal vectors that come with the font pack! Adobe and Microsoft Office work well with these fonts, and they are compatible with Mac and PC.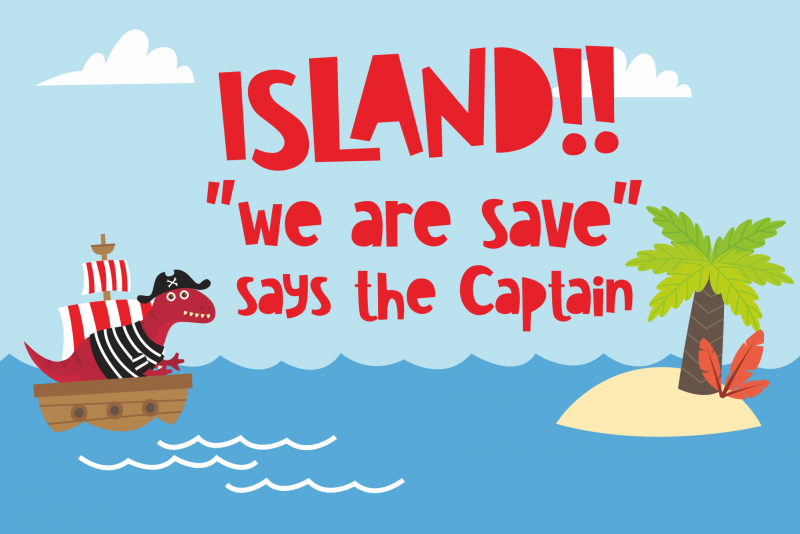 Make children's books, posters, coloring sheets, and fun wall decals with Jungle Roar. This typeface looks playful and quirky but still readable. The best thing is: Jungle Roar comes with animal vectors you can use as thematic decoration. You can make the fonts accessible, and PUA encoded without extra software!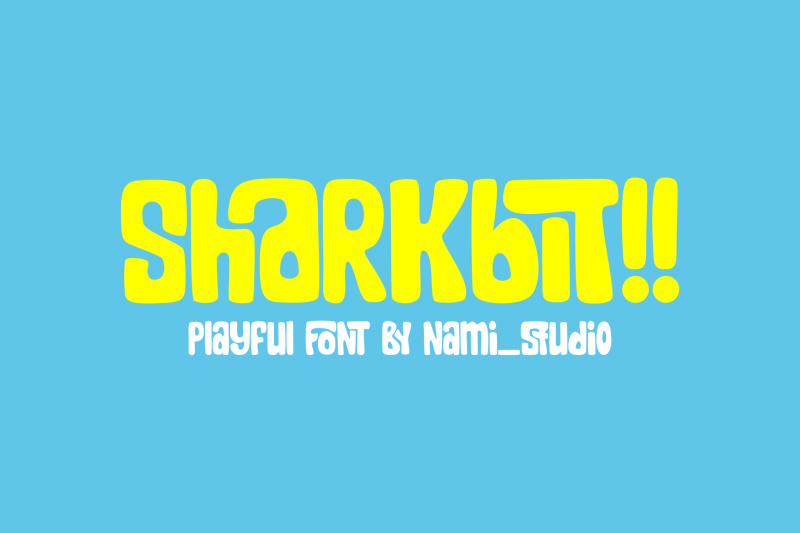 Don't let the name scare you away! Sharkbit is a fun, quirky font with a bold, interlocked design that will spice up any design project. It is perfect as a title sequence for an animation project, fun poster, kid-friendly event banner, birthday invitation, and many more. Compatible with PC and Mac, you can use it with Adobe and Microsoft Office.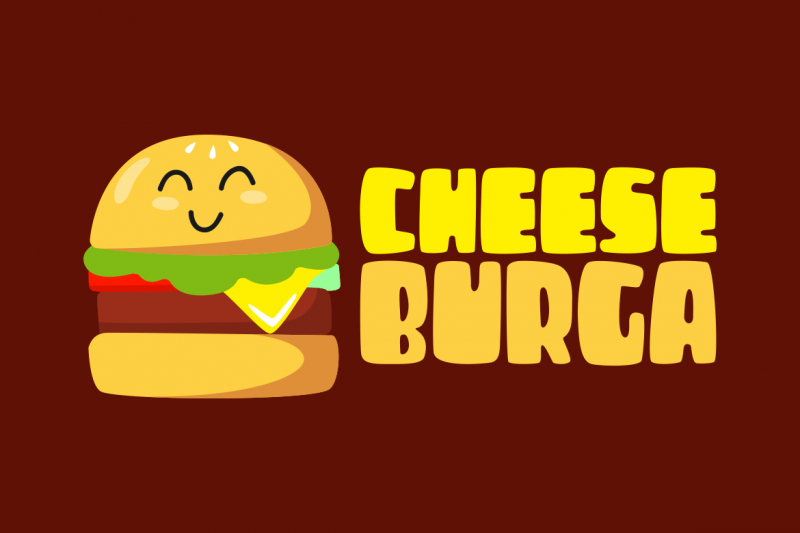 Don't be surprised if you feel hungry because of this font! Cheeseburga offers bold, chunky, all-caps fonts ideal for food-related designs. Use them for menu design, poster, fun stickers, game titles, and animation. Cheeseburga Family images, from cute burger to cheerful waffle, will accompany your design projects!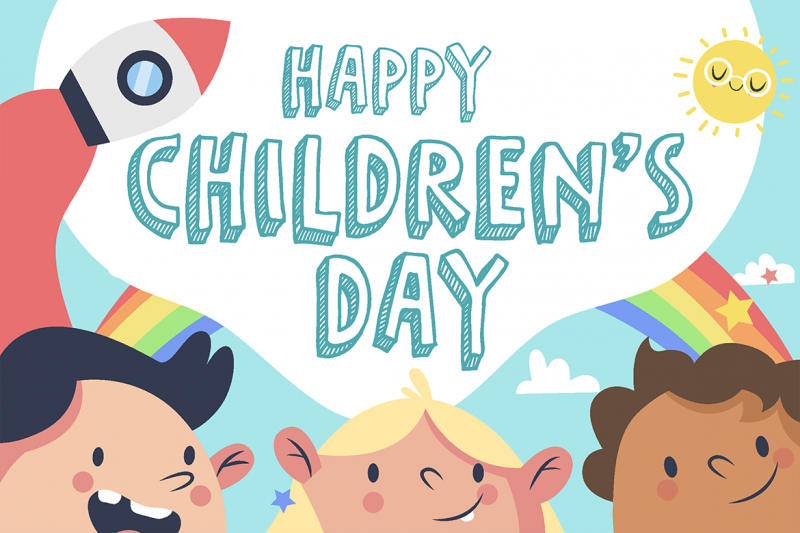 Ever seen those fun YouTube animation videos with fun, all-caps, 3D-looking fonts and wonder how you can get them? The fifth Grader gives you a set of doodle-style fonts, easy to customize yet still readable. They are perfect for an animation project, YouTube videos and thumbnails, posters, online games, and social media cover images. Fully compatible with Mac and PC, you can use them with Microsoft Word and Adobe.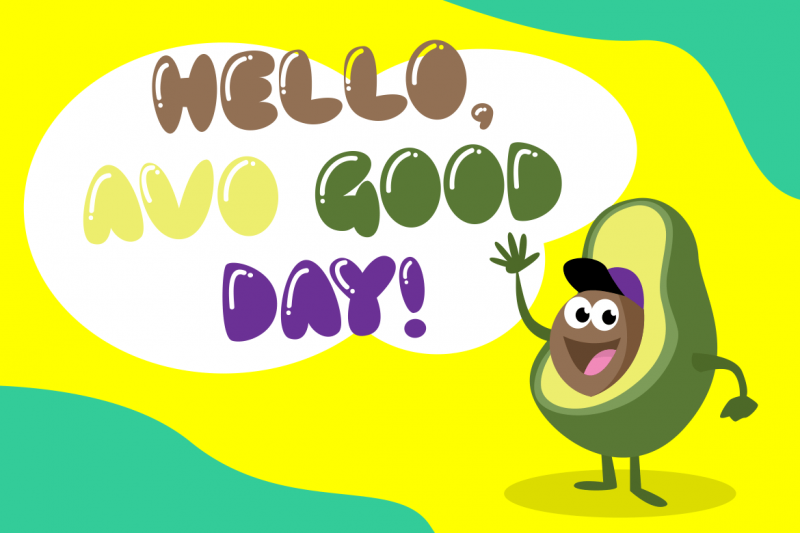 Bring instant cheer to any kids project with bubble gum-inspired fonts! Babelgamee offers all-caps, bubble-style bold fonts with shiny effects. They will look great as wall arts, posters, invitations, coloring books, and designs for mugs or t-shirts. Despite the chunky look, this font is easy to install and compatible with your Mac or PC. Accessible and PUA encoded, Babelgamee is easy to use on Adobe and Word.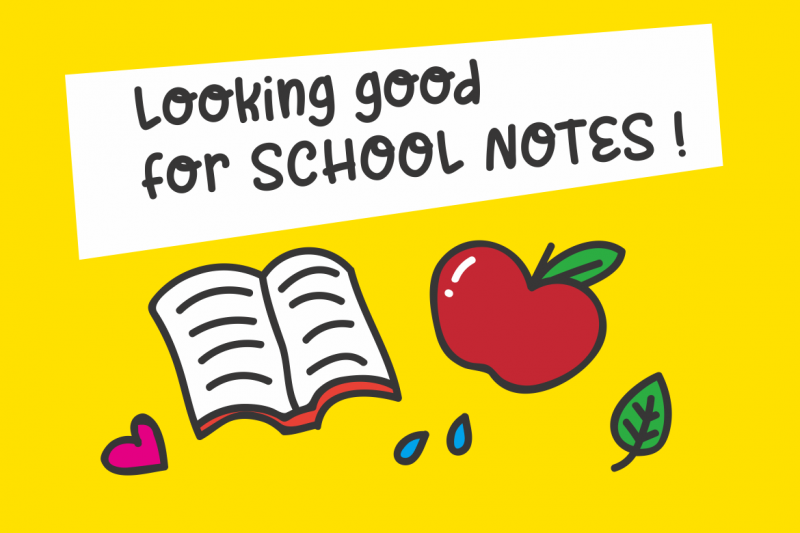 Why get stuck with Comic Sans if you can use Spicy Tuna? Fun and casual, this font has a slim design with slightly rounded edges, giving it a casual look without making the text unreadable. The typeface comes in all your standard Latin letters, numbers, and punctuation marks, ideal for kids' school projects, notes, and menus. Use Spicy Tuna in your Mac or PC, whether with Adobe or Microsoft Word.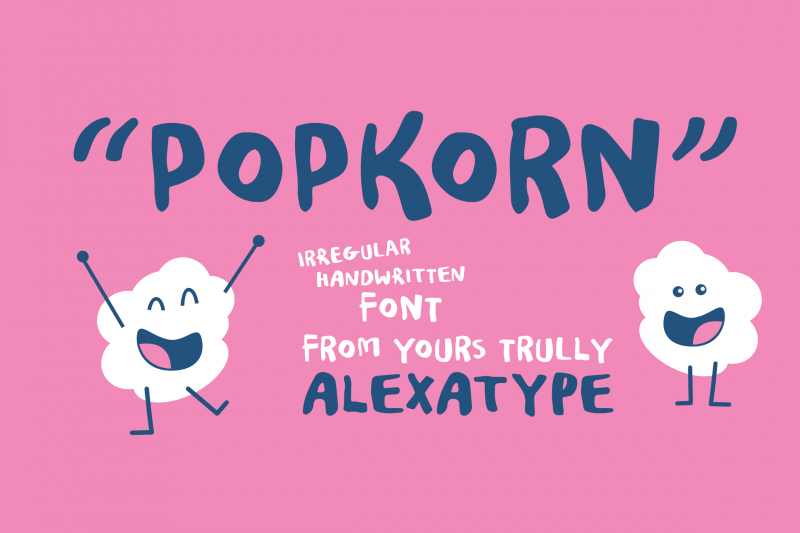 Have a nice smile with POPKORN, a cheerful font that will put a smile on everyone's face. This all-caps font is perfect for social media posts, wall texts, mugs, water bottles, invitations, and motivational posters for schools. Slightly quirky but readable, POPKORN is perfect for any creative projects, both for kids and adults.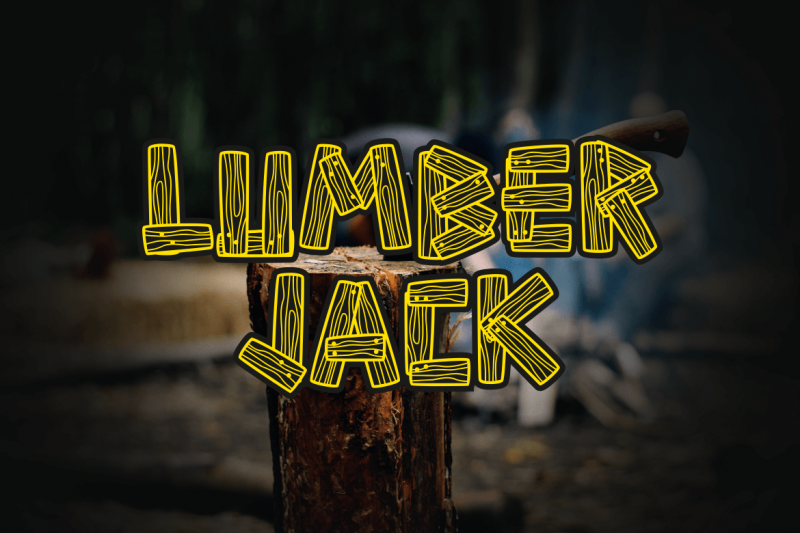 Are you bored with standard-looking web fonts? How about a bunch of letters made of wooden planks? Woody Wood is a unique thematic font made of "wooden planks" with nail accents. An all-caps typeface, Woody Wood is quirky but bold and strong at the same time. You can use it for various creative projects with forest or adventure themes. Despite the look, Woody Wood is accessible, and PUA encoded, easy to use with Word and Adobe programs.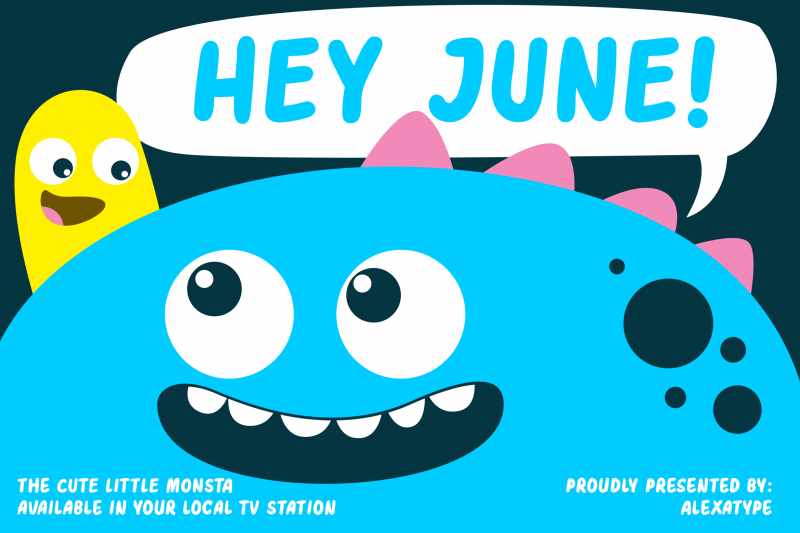 Like how the name sounds like a cheerful greeting, Hey June is a perfect font to add cheer to any creative project. With rounded edges and slightly slanted shape, Hey June is easily read and ideal for video titles, games, ads, or posters. Be creative with this font in your Adobe Photoshop, Illustrator, or InDesign. You can also use it for a Microsoft Word project.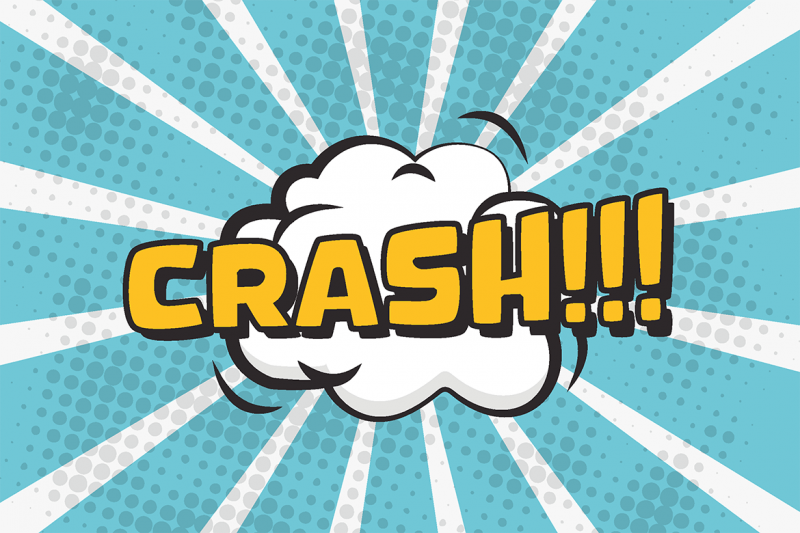 Need to attract attention cheerfully? Do not hesitate to pick a font like Chucklesome for your creative projects! This perfect cartoon-stye typeface will attract everyone's eyes to your videos, animated films, games, posters, brochures, and social media pages. Chunky, square, with slightly rounded edges, Chucklesome is a perfect base to play with fun colors and patterns. Compatible for both PC and Mac.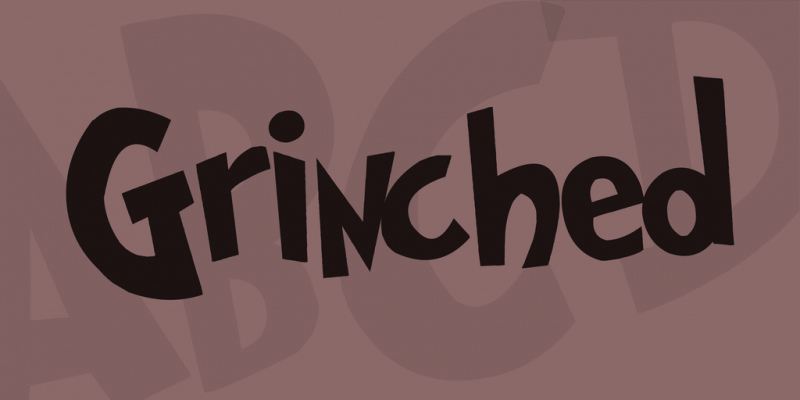 Do your children or students love Dr. Seuss' books? It is time to incorporate more Seuss-style charm to creative projects! Grinched Font is super playful and casual, with a slightly crooked look for a lively text. Grinched Font is perfect for animation, design project, video transition, and online gaming, giving a slight vintage charm from 1950s cartoons.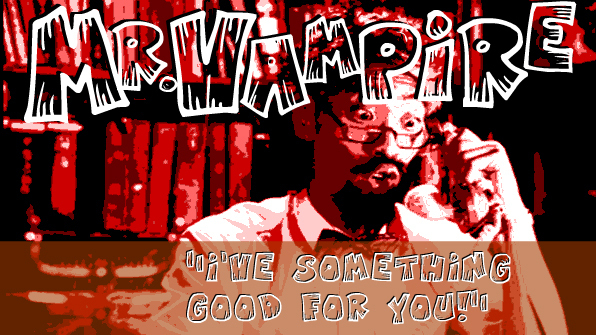 Have you ever heard of a web font inspired by Hong Kong movies from the 90s? Now you can use this kind of font style by downloading Mister Vampire. Bold and slightly squared with sharp edges, Mister Vampire is a fun typeface for video, poster, comic book, and logo. You get basic letters, numbers, and punctuation marks to create perfect creative projects.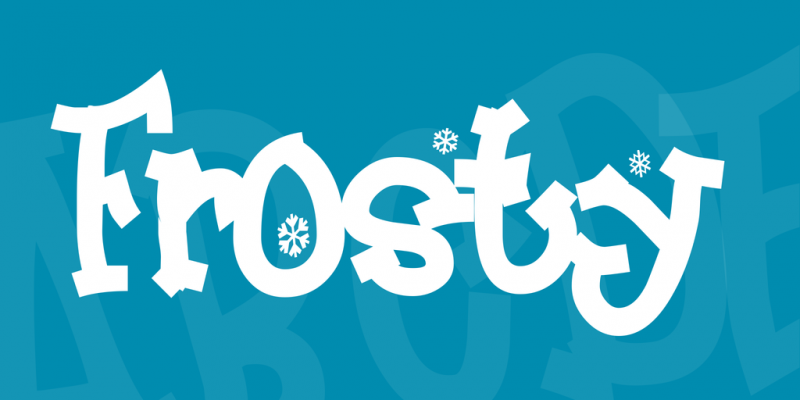 Why stick with regular fonts for Holiday projects if you can use Frosty Font? This "icy" typeface has snowflake accents around the quirky alphabet shapes. The numbers and punctuation marks have fun, and cartoony looks perfect for your kids or students' creative projects. You can use Frosty Font for holiday crafts, such as making invitations, posters, social media posts, cards, and many more.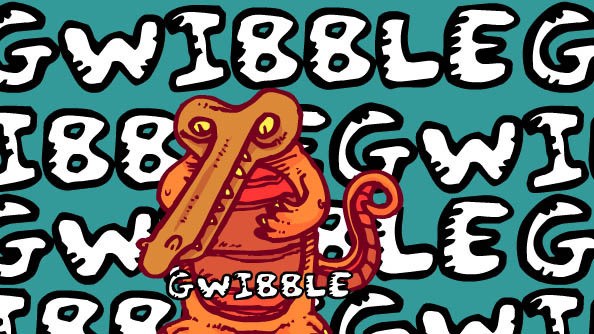 Gwibble Font is for everyone bored of "regular" typeface and want to unleash the wild creativity. A quirky 3D font, Gwibble is bold, casual, and has thick black outlines that make the letter combination more eye-catching. The font also has a strong graffiti look that will enhance your creative projects, like posters, stickers, brands, children book's covers, and video titles.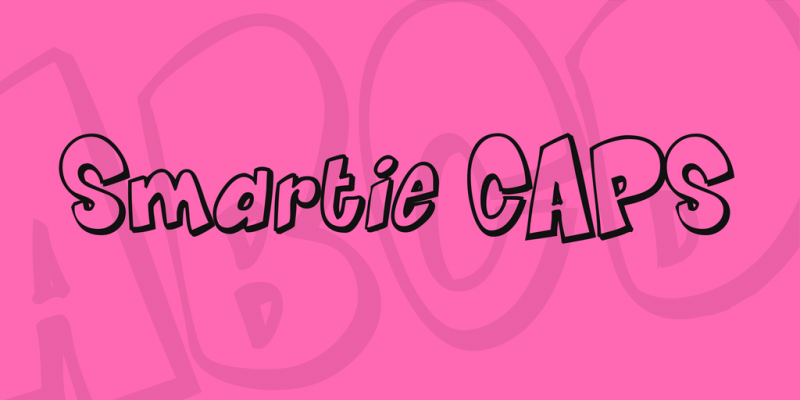 Skewed font look is a surefire way to make your design project eye-catching. Smartie CAPS is a 3D typeface with dark outlines and shapes that remind you of ice cream truck menu. One look and you will know that Smartie CAPS will be perfect for your posters, social media promotional posts, comic books, YouTube videos, and such. The handwritten letter look gives Smartie CAPS a more personal look.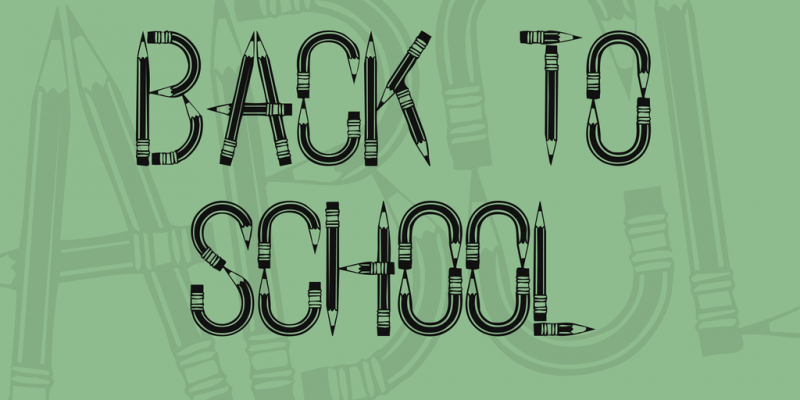 What to expect from a typeface called Back to School? In this case, you get a unique font consists of pencils to form the letters and numbers. The pencils give a clear message: make sure to do your best at school! This super creative typeface is perfect for preschool and kindergarten projects.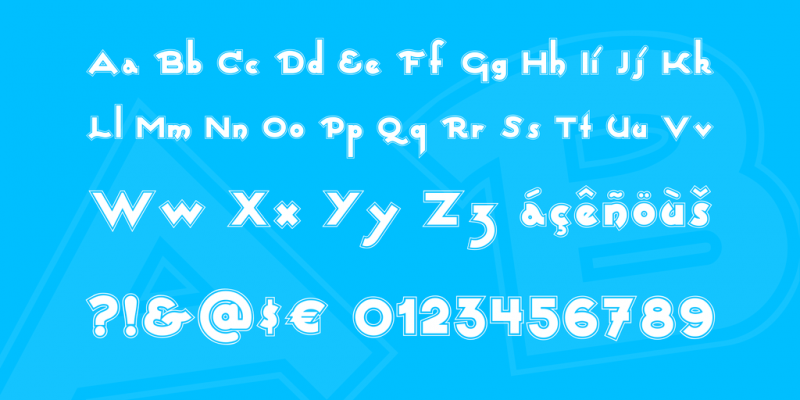 Here's some fun fact: Captain Swabby NF was inspired by a playful typeface invented in 1925 by Otto Heim, a German typing master. The fonts have cartoony looks with slightly curved accents and double lines on the edges, but they are still neat and readable. Captain Swabby NF also has a slightly wider space between each letter, perfect for children's projects where you want the text to be easier to understand.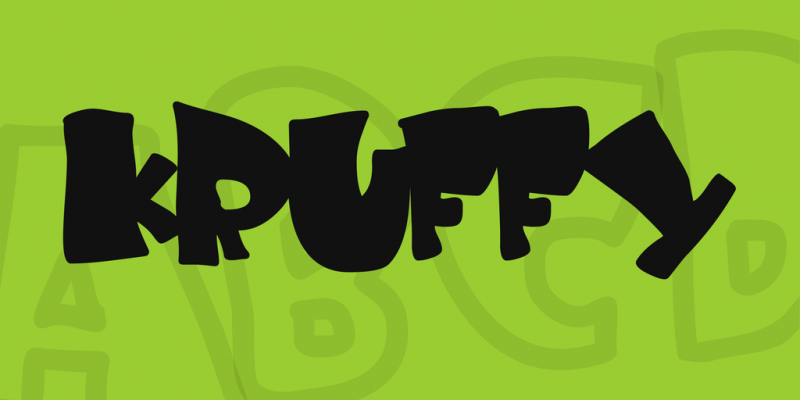 Sometimes you need to let loose and have fun. Kruffy is a font to unleash after the children are finished with their homework. Wide and puffy with slightly staggered style, Kruffy is perfect for any creative projects related to cartoon or similar fun stuff. Choose between filled and outlined styles and see them uplifting any projects.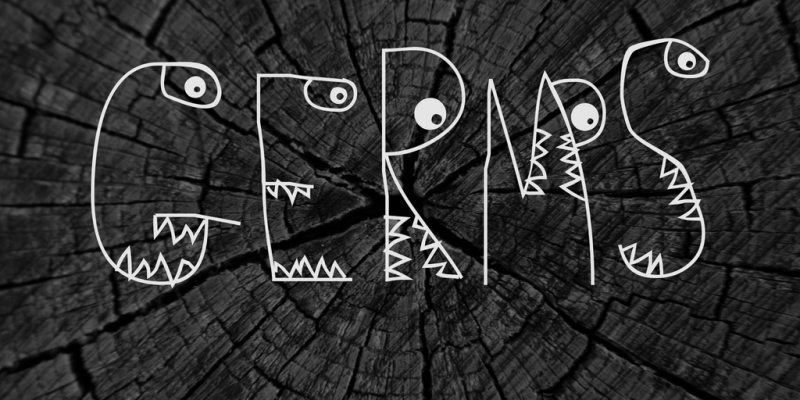 Not all fonts need to be "neat" for school creative projects. Germs Font may be thin since it is a hairline font, but you cannot help noticing each letter's teeth and eye accents. Germs Font is an excellent option for Halloween or other ghostly-related projects. Make sure to use it as titles or transition cards since it can be slightly hard to read as regular texts.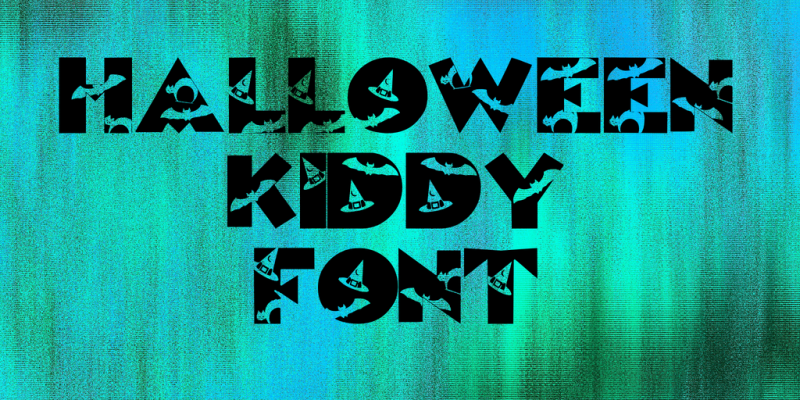 A special treat for all Halloween lovers out there! Halloween Kiddy is a decorative font with all the Halloween charms you will ever want. The thick typeface provides perfect surfaces for artworks like witches, bats, and your typical Halloween visuals. At the same time, the bold look makes it perfect as titles or title cards. Use the font to delight your children and students when creating projects like calendars, posters, comics, or YouTube animations.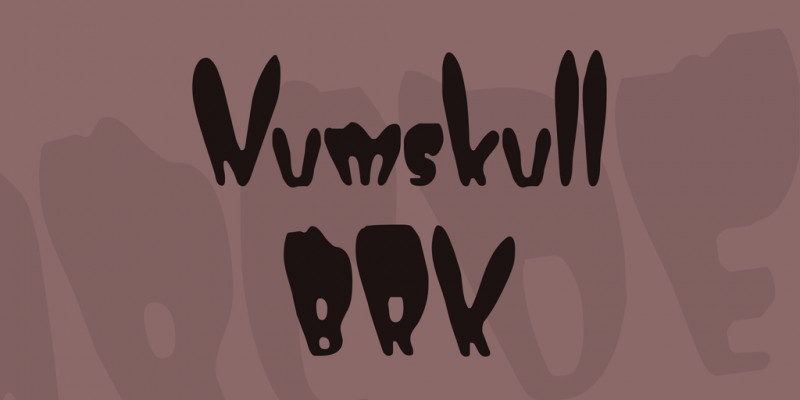 What do you expect from a typeface called Numskull? A quirky font, of course! Numskull BRK has a super skewed look for fun projects, with some letters look like simplified skulls. Numskull can be hard to read as regular texts, but you and the children can use it for posters, book titles, comics, and games.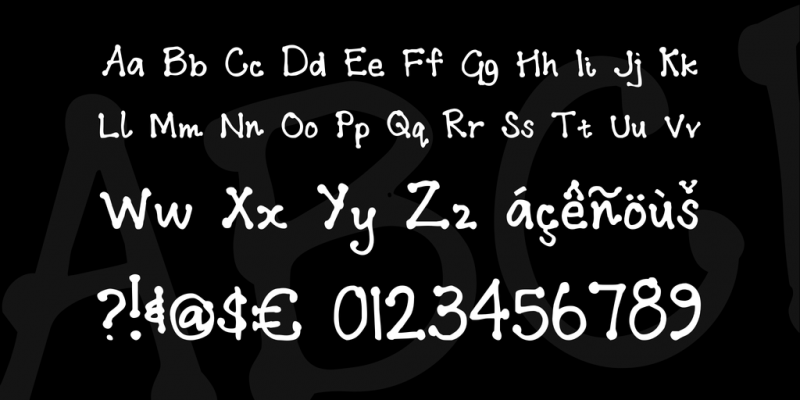 Cannot get enough of those handwriting style fonts? Addis Ababa can be your choice. This handwriting font only has a slight thickness, making the letters and numbers more noticeable. Addis Ababa is east to perceive, and you can use it for projects like students' notes, posters, banners, comics, and in-game story texts.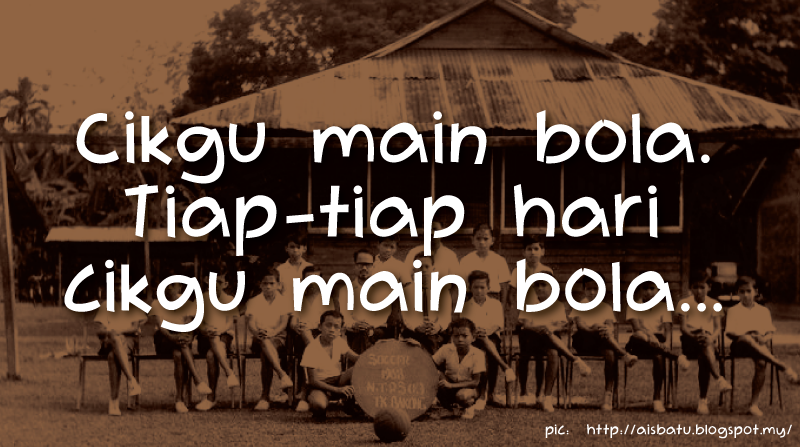 Adikku Pandai Menari is a casual handwriting-style font, with a medium style that makes it easy to read even when you use it as text. With a slightly staggered style yet still readable, this font is a perfect choice for students' notes or casual writing project. You can also use this font for digital comics, posters, brochures, and children's books.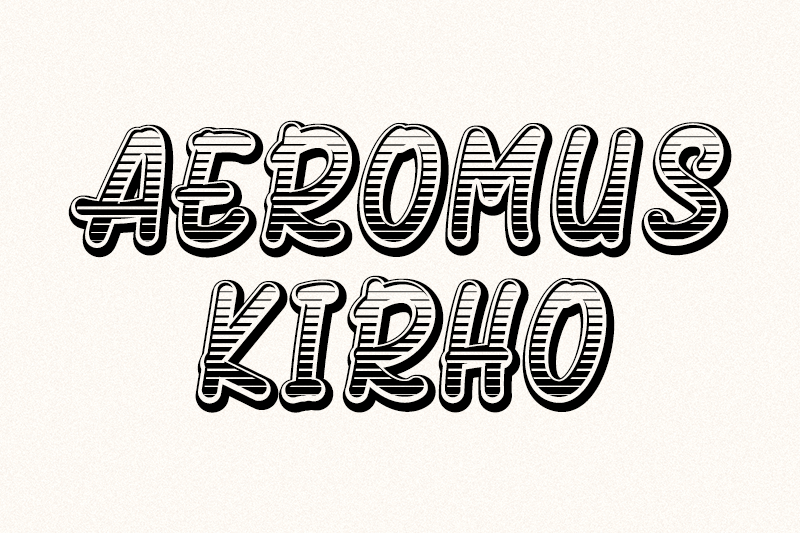 Why picking a regular font if you can be bold, sporty, and fun to look at? Aeromus Kirho is a thick, slightly slanted font with a sporty touch. The letters may appear with lines or gradient shades covering the surfaces. While the slight curve touches keep the font from being unusable by children's projects. The halftone and shadowed looks also make the font look different from others.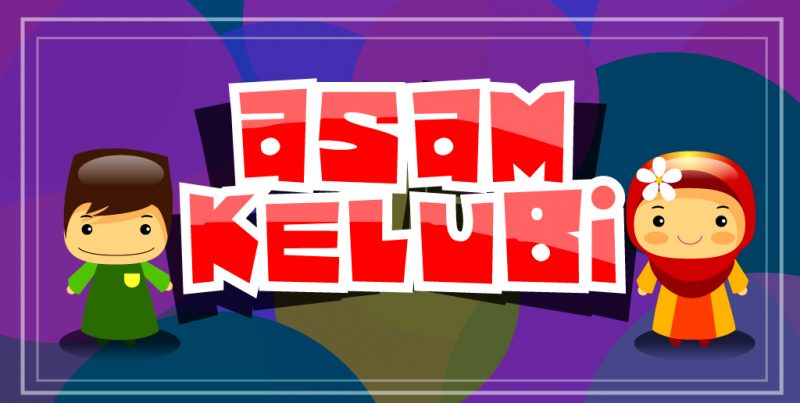 Let's get playful and bold by picking Asam Kelubi font for your creative projects. The letters are thick and bold, making them easy to perceive despite being so close between each other. The slightly quirky look gives the top lines a distinctive feature. Asam Kelubi can be used for numerous things, but we recommend not to use them as a long, full text since it can be dangerous.
Kids fonts are creative, fun, and knows no boundaries in the designers' imagination. Want to make your posters, logos, and books with fun fonts? Choose between these kids fonts to create the most cheerful and accurate vibes.
Conclusion
These 30 options for kids fonts show such typefaces' nature: casual and having more unique variations, from the shapes to outlines and even guts. You may find sharp teeth, animal stickers, or crooked/slanted letters and numbers. They are perfect for children's or school projects, and every font will make you fall in love with their playful shapes.
Tags: child, children, cute, font, kid, kids, machintos, school