The digital era has made everything open to the public. From cooking to gardening to designing, you can certainly find someone talking about things not widely discussed in traditional media. This trend in digital content also makes it easier for us to learn new skills. One of the new skills you can learn by surfing the world-wide-web is web design. You can learn web design free of charge through various ways found on the internet.
What You Need to Master Before Designing a Webpage?
Since web design counts as digital content, there are several things you need to master first, if you have former experience working as a graphic designer, it might be easier for you to understand the fundamentals of web design.
Familiarity with basic illustration and photo editing programs is a must, considering web design is a branch of graphic design. After that, you have to know at least the basic programming languages used for websites. It is so your design fits would appear flawless in the deployed website.
Free Online Courses and e-Books
There are tons of online courses on basically anything out there. Most of them are paid with a price range that starts from a few bucks to hundreds of dollars for a complete course. There are also courses available for those who want to learn web design free just as a hobby or for personal purposes.
HTML & CSS Basics — CSS-Tricks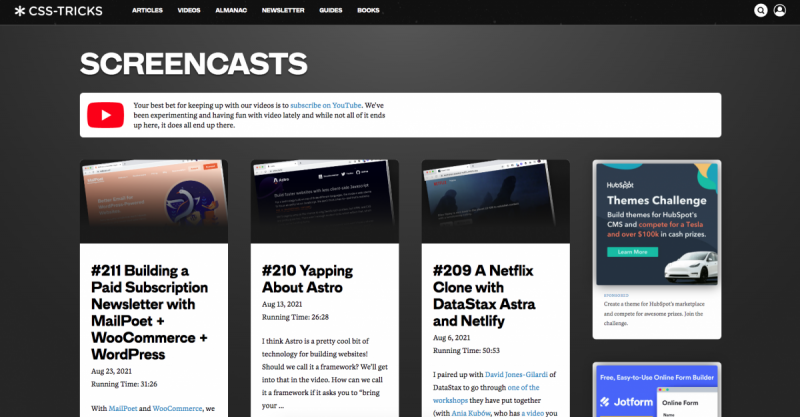 Even if you are a designer, having basic knowledge of putting your design into a working code will help your portfolio a lot. Having a front-end development skill in your arsenal is also beneficial for your design career, as it may help you communicate with your clients.
CSS-Tricks courses offer knowledge on all things related to HTML and CSS. Their contents are updated daily, so you would not run out of new things to learn. Their Guides section is the perfect place to learn more specific topics, especially for those new to coding.
Web Design for Web Developers: Build Beautiful Websites!

This course is one of the courses available in Udemy for those who want to learn web design for free. In just 1 hour, you will learn web design principles with 25+ simple rules and guidelines. You will also get access to free web design resources you can play around with.
The course was created by Jonas Schmedtmann, one of the leading web design and development in Udemy. If you join this course, you can get free access to his e-book "Best Resources for Web Design and Development with HTML5 & CSS3". He also has a more in-depth paid course that contains 37.5-hours' worth of on-demand video courses.
UXPin e-Books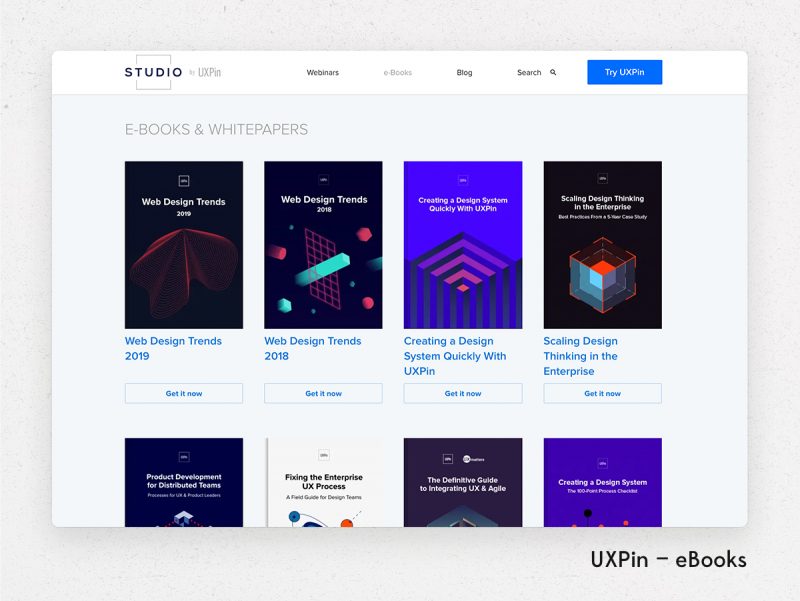 While being a design tool intended to help users create design prototypes, they are more than happy to offer their knowledge on design. They do this by offering their collection of free e-books for users to download to their devices directly.
Their collection includes a vast number of topics related to design. Anything from recent web design trends, design integration, product development, or product prototyping, you can find in their e-book library.
Web Design for Everybody: Basics of Web Development & Coding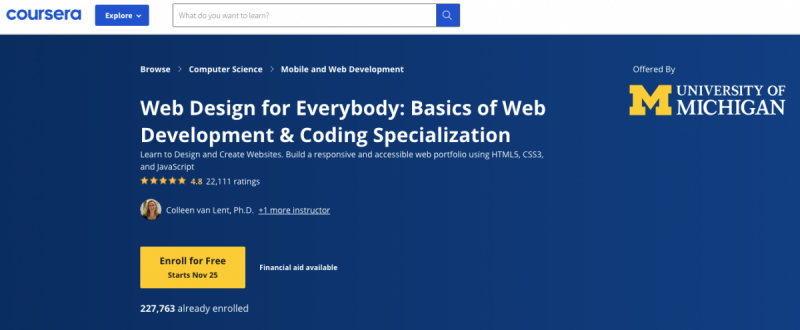 This course is available in Coursera and is offered by the University of Michigan. Intended to be a one-stop solution for learning web design and development, it has 5 sub-courses that cover different specific web development aspects.
However, this course focuses more on the technical aspect of web design. Everything you need to know about building websites using HTML5 and CSS3, creating a responsive website that works seamlessly across different platforms, and many more. The course has more than 100 hours' worth of content, and Coursera recommends taking this course in 3 hours a day for 6 months—just like a regular college class.
YouTube Tutorials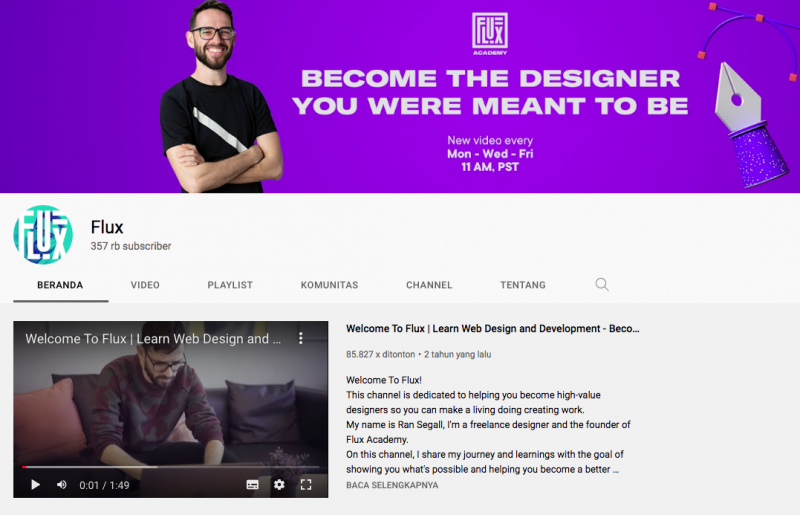 As the go-to video-sharing website, YouTube has tons of content and tutorials of basically anything you can think of. One of the most elaborate tutorials out on YouTube on how to learn web design free is presented by Ran Segall in his channel, Flux.
Last year, he made a free web design course in a series of more than 20 videos. The series teaches everything you need to know about web design and development. From basic software to use, to layout, to utilizing typographies, his course explains everything. Each video lasts for 8-20 minutes, depending on the topic, so you don't have to invest much time to learn.
Conclusion
The digital era opens up new opportunities for people to share their knowledge for free. Web designers and developers are no exception, as you can find so many ways to learn web design for free on the internet presented by experts. If you want to learn something new but don't have spare changes to invest in, the courses mentioned above and tutorials may help you on your journey.
Tags: css, design, designer, html, online class, online course, online courses, ui, ux, web, web design, web designer, web developer, website