Every now and then, you probably stumble with a need for character illustrations for different purposes. The case might seem harder when you don't have a background in hand-drawn illustrations, let alone digital designs. Rest assured, thanks to the existence of Open Peeps, such problem is now answered with an easy solution.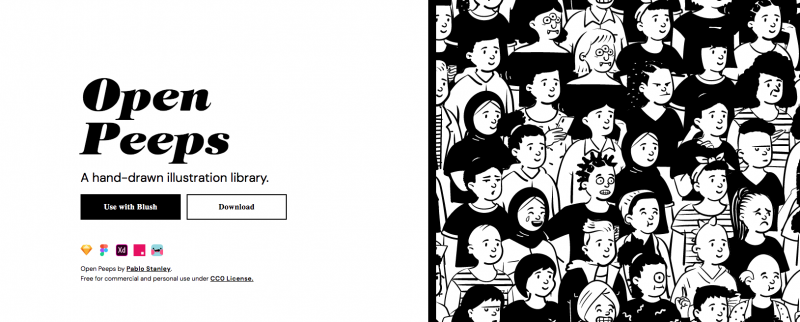 Developed by a dedicated Mexican designer, Pablo Stanley, Open Peeps serve as a digital library for hand-drawn illustrations. The library basically consists of various doodles of peoples in different poses and characteristics. Stanley created each illustration and all of its elements with a unique touch of his creative soul. It results in exceptional characters of doodles that can be applied to different platforms for different purposes.
You can have customized illustrations from Open Peeps for either personal and commercial use. They are properly suitable for comics, storyboards, invitations, avatars, even for marketing imageries such as product labels, web states, and user flows.
Open Peeps' Highlight Features

Available as a free illustration library, Open Peeps provide the following useful features just for you:
A complete collection of illustrated characters in various poses
Different themes and background to go with your creative styles
Engaging themes for some particular holidays, e.g. Easter, Halloween, Christmas
Customizable physical appearance, facial expressions, and clothing types
Wide-ranging options of hairstyles and accessories for adding flairs to your characters
All those features are easily mixed and matched to suit your needs. For that reason, you can get satisfying final products and have fun while creating them.
How to Use It
Here are two options you can pick to make use of wide-ranging illustrations in Open Peeps:
1. Use it with Blush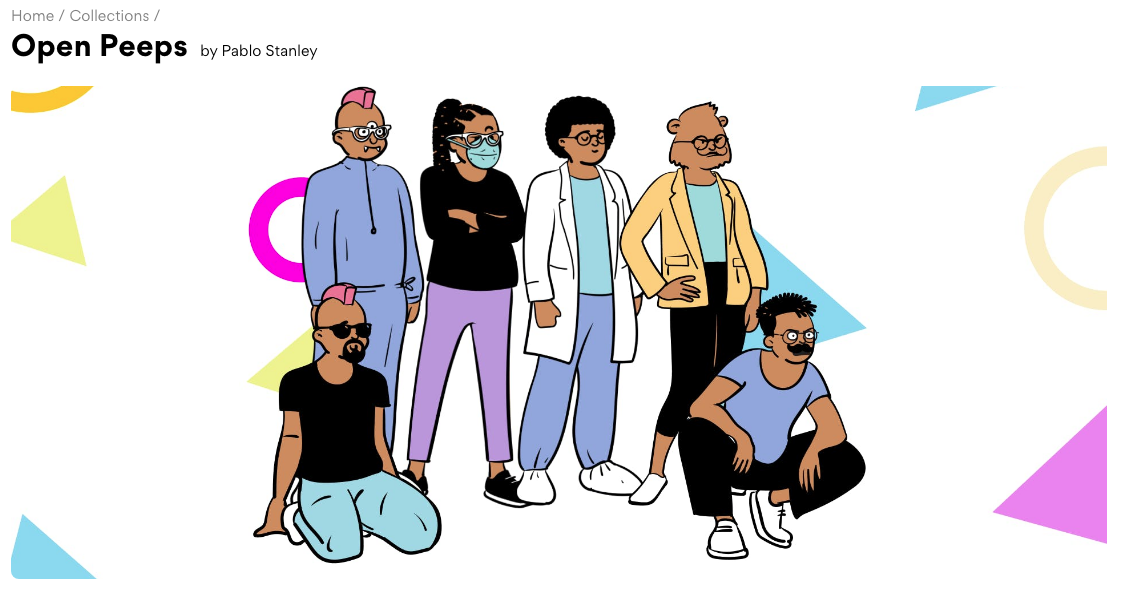 A simple way to use Open Peeps is by working with Blush, a customizable web tool for designing, creating, and modifying different kinds of illustrations. As a plugin on Sketch and Figma, Blush is often used by designers to work on their projects and share them worldwide.
To work with Open Peeps on Blush, all you have to do is choose the illustrated item you need, starting from poses (bust, sitting, or standing), themes, scenes, costumes, or spot illustrations. Any item you pick is highly customizable, meaning that you can determine their skin color, shapes of head, facial expressions, as well as some accessories and additional backgrounds.
2. Download it for free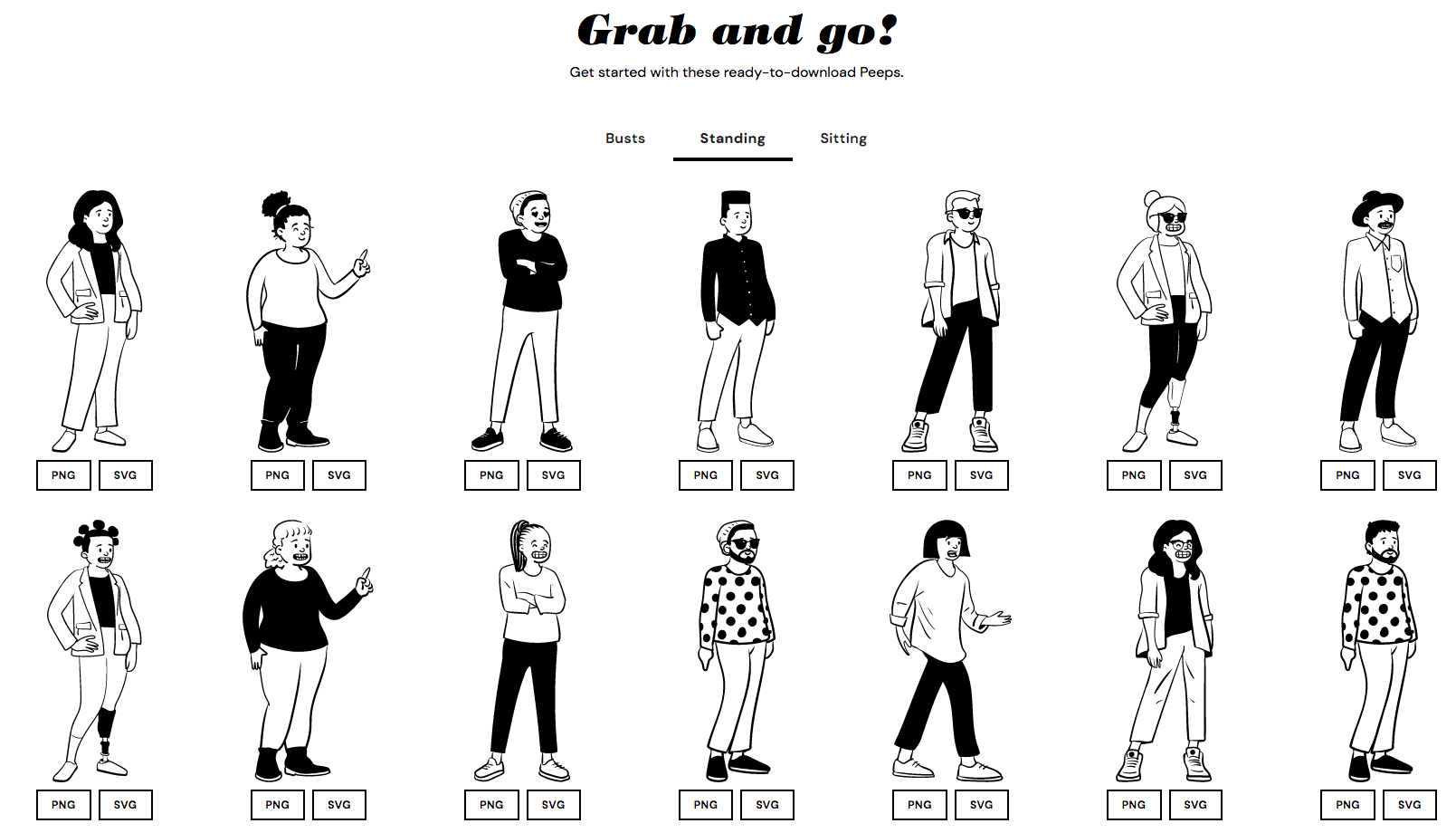 An alternative to use Open Peeps is downloading the library package directly to your computer. The package includes the illustrations library, an Adobe XD version, and flat assets consisting of templates and several separate components.
To download it, go to its official website, openpeeps.com, click "Download", and choose your preferred illustrations: whether it is multicolor or monochromatic. Once it's done, you need to put $0 in the price box. Complete the whole process by clicking "Add to cart" and submitting your email address. In results, you will be transferred into the download window and get the purchase receipt on your email.
In addition to extensive collections and easy customization, another good thing about Open Peeps is its free license for personal and commercial purposes. Under the CC0 1.0 Universal License about Public Domain Dedication, all hand-drawn illustrations in this digital library are not restricted by copyright. That means you are legally allowed to use and customize them for free. Sounds about fair and useful, doesn't it?
Tags: character, design, design app, design tools, designer, hand-drawn, illustration, open peeps