Have you ever dreamed of a collaborative workspace that reflects your work as a designer? Overflow is the best solution. An online collaborative workspace provides better design works experiences by combining interactive features, modern visual elements, and professional features.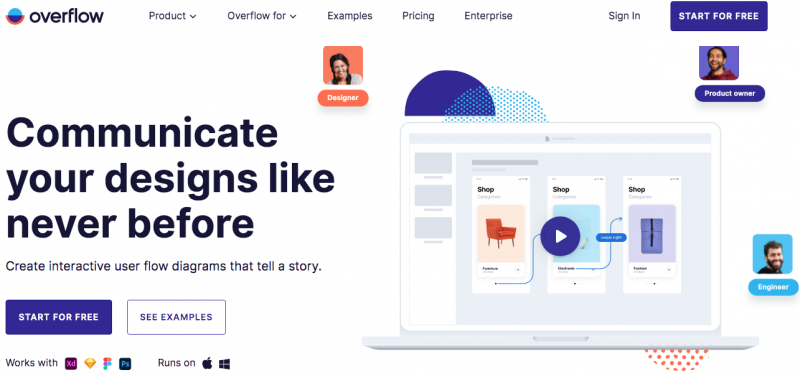 Overflow.io is more than just a collaborative workspace for design projects. It offers a clean, convenient interface in visual diagrams and workflow instead of rich texts. This look is great for design projects and easy for non-designers to follow the steps in the project.
In this workspace, team members can easily contribute to the design process, provide feedback, and update work progress easily. Everything is automatically synced in and adjusted in real-time. There are important hotspots and markers to bring focus on important things or changes. Team members can also see the final design in a commercial context.
Main Features

Overflow offers several main features to benefit designers and non-designers. Important features include:
1. Draw Hotspots
This feature allows designers and team members to review designs together by drawing hotspots. You can connect the boxes to different screens, allowing others to see the highlights.
2. Organization Boards for Workflow
Make your workflow more organized by arranging them aboard. You can fit multiple boards with unique image markings to make every project more organized.
3. Flexible Annotation and Context Tools
Overflow offers tools to create annotation and context in more flexible ways. You can highlight important parts and provide quick feedbacks without hassle.
4. Presentation Mode
Want to present your design in a flexible, convenient way? Overflow offers a presentation mode where you can easily zoom, point, and feature different screens in one place. There is also the prototype mode, allowing designers to provide prototypes quickly during the presentation.
5. Multiple Sharing Options
Different team members may want specific sharing options, and Overflow provides them. You can share files, designs, and revisions online, like PDF, printable material, original Overflow documents, and links (or embedded links).
6. Multiple Communication Features
Overflow has an embedded comment section that allows team members to share opinions, questions, and feedbacks quickly during the project. You can also turn on email notifications, resolve finished dialogues, and share them with specific people in the team or even the stakeholders/clients.
7. Multiple Collaboration Tools
Overflow connects users to various design and office management tools for easier works. You can connect it to Adobe Photoshop, Figma, Adobe XD, Sketch, and many more.
Benefits of Using Overflow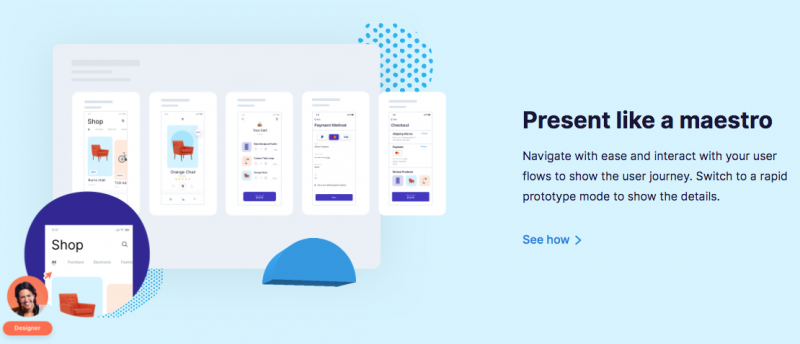 Forget cluttered feedbacks and unimaginative interface in your collaborative design project. Overflow's lean-to visual aspects and diagram make it easier for various backgrounds professionals to follow the workflow. Forget teaching everyone how things work; the team can collaborate in the project without wasting time.
You can easily present and share all feedbacks and design files through Overflow's various tools. These help the design team to communicate more effectively, reducing mistakes and risks of miscommunication. You can even do a presentation and see prototype pages before finalizing the design.
Overflow is the best collaborative workspace for those preferring visual diagram and simple workflow layout. Use this tool to make your collaborative design project more efficient and convenient.
Tags: app review, design, design app, design tools, designer, designers team, overflow, teamwork, tools review