If you're working with a wide variety of fonts every day, it's essential to have a font management app which can help you organize and manage your fonts easier. Font management tool lets you install, uninstall, and preview multiple fonts at the same time. You can also group and organize them into folders for easier access in the future.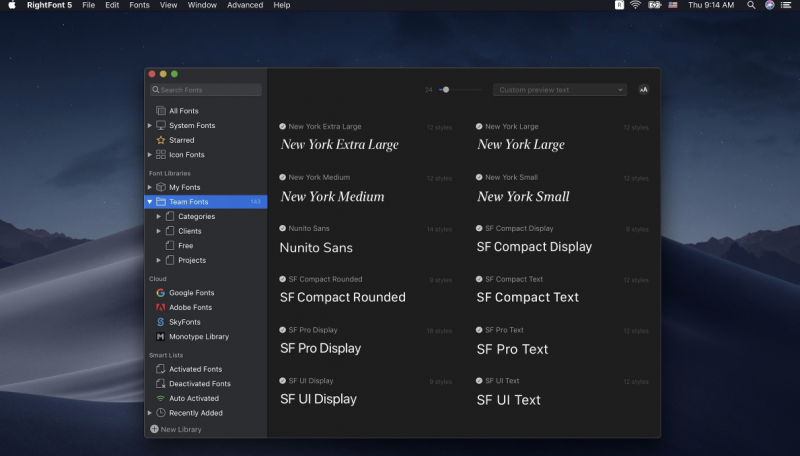 There are multiple font management tools available for macOS. Some of them are immensely helpful in easing your work. In contrast, some others, more often than not, only add your burden due to their complicated interface, indexing system, among many others.
In this review, we're going to look at RightFont. RightFont is one of the best professional font management tools aiding you in organizing your font collections. RightFont has a remarkable international reputation, shown in its customers which include Google, VICE media, Apple, and IBM.
Taking a Look to RightFont Main Features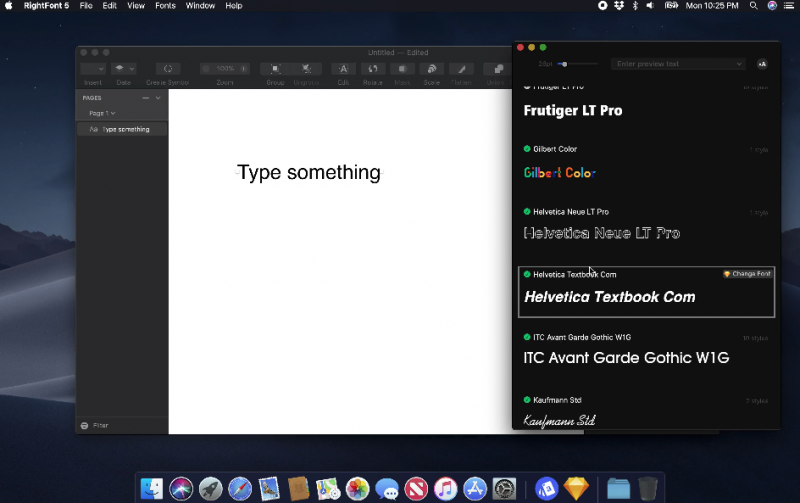 Exclusively designed for macOS, RightFont is a professional font management tool aiming to ease your creative process. RightFont is lightweight, easy-to-use, and is immediately integrated into major creative tools, such as Adobe Photoshop, Adobe InDesign, Sketch, Affinity Designer, and many more. Let's take a look at some of the RightFont main features:
Font Managing, Syncing, and Auto Activation
Easily organize hundreds and thousands of your font collections using RightFont as your font management tool. Search your desired font efficiently with their filtering system based on types, classifications, width, weight, and many more.
Working together with a friend? You can organize your fonts into folders and share them to your team members through cloud services, such as Dropbox, Google Drive, or OneDrive using RightFont's syncing features.
Moreover, manage your workflow better using RightFont's Auto Activation feature, which lets you automatically detect missing fonts on Adobe Photoshop, Illustrator, InDesign, and Sketch.
Automated Google Fonts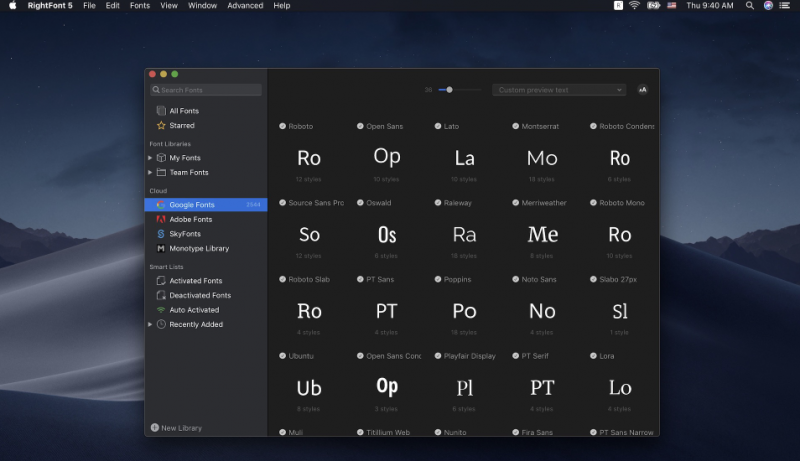 About losing all of your Google font collections? No worries. Because with RightFont, you'll have every Google font automatically installed only with a single click. Definitely a timesaver!
Icon Fonts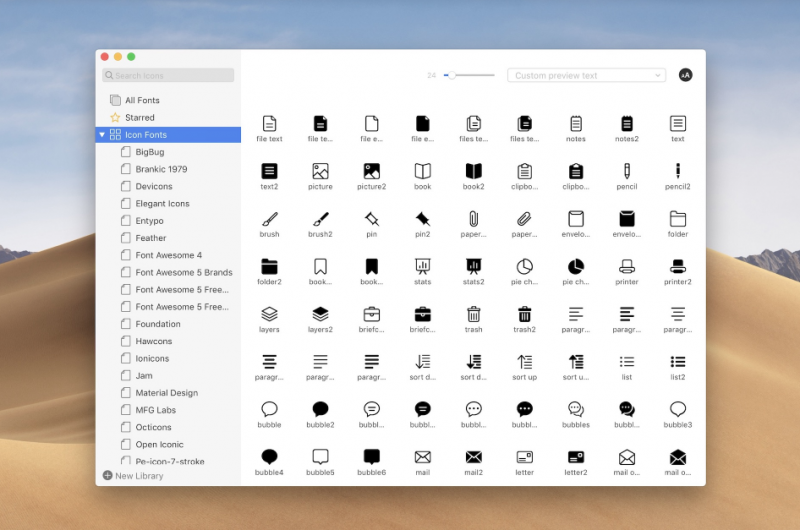 To make it better, it also comes with an icon manager which lets you use a variety of symbols and icons. No need to hassle, simply drag and drop them to your Photoshop, Illustrator, or InDesign canvas, and it'll be automatically placed as a vector layer.
RightFont offers multiple font collections which you can access and download on their official website.
RightFont Pricing
RightFont offers two pricing plans: Single License and Volume License. The Single License, which costs $49, is available for one device and includes RightFont's professional font manager, an unlimited font library, free update to RightFont 5.x, 24/7 email support, as well as an online license manager.
On the other hand, if you're working with a set of creative teams, you might want to consider buying the Volume License, which costs $45 per device. They also offer a price reduction by $5 per device for purchase above 20 devices.
Conclusion
Providing an all-in-one font management service, RightFont is a lightweight, simple, and easy-to-use solution for designers who are having a hard time organizing their fonts. RightFont features an automated syncing to third-party tools such, as Google Drive, Dropbox, and OneDrive, and you can easily detect missing fonts using their auto-activation feature. RightFont's offering price starts from $49 for personal use and $45 for creative teams.
Tags: design, design app, design tool, designer, font, rightfont, tools