Thanks to the internet, graphic designers in the modern era can find side gigs from pretty much anywhere, ranging from offering professional services to selling fonts on many marketplace websites. Selling fonts, in particular, can be a perfect choice for graphic designers who want to expand their portfolio and gain new skills from both designing new fonts and selling them for a prince on the internet.
Selling Fonts on the Internet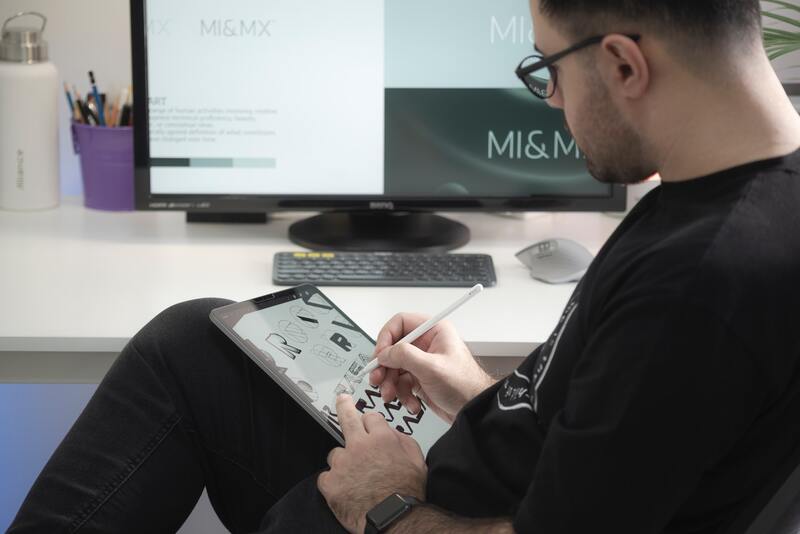 While it can't doubt any longer that the internet gives us the space to sell just anything that we want, it's not as simple as just whipping up new fonts and calling it a day. If you're a graphic designer looking to expand your portfolio for a quick buck, even you have to do it the right way.
As the competition in selling fonts can be surprisingly stiff, designers across the world are looking for ways to do it properly. Either by learning from educative sources or asking other people's help, designers are competing against each other in making the most well-designed fonts that can sell.
The Know-Hows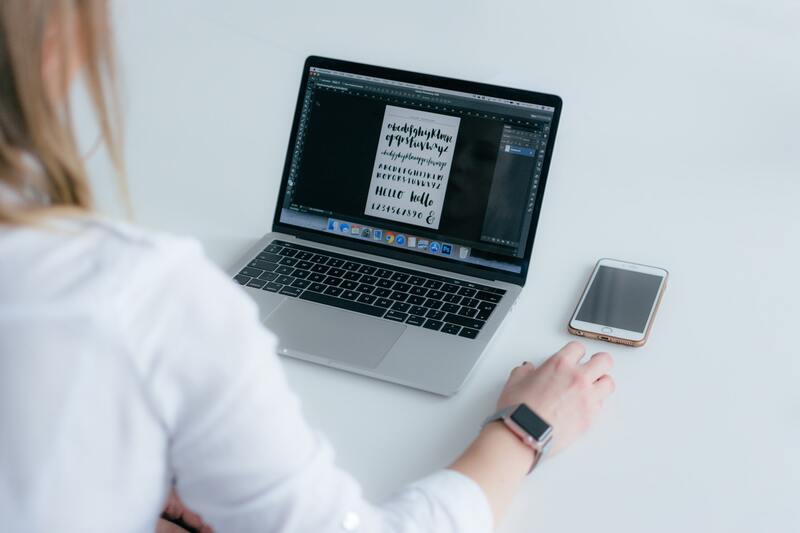 How can you, as a designer, design new fonts and sell them for your potential source of income? Here's how:
Design the fonts first
If you want to make a font that actually sells, you need to learn how to design them first before actually selling them. As you can't do this particular job for a quick buck, you need to put some time and attention into designing the new fonts that can actually sell for your side gig.
In making them, you need to decide the type of the typeface, create setup guides for the new fonts, draw the characters by hand first, export them as .svg files, use particular software to compress the file as a .ttf file, and export it to make it actually workable and usable. By doing all of this, you can have a new font that you can use and sell later on down the road.
Once you're done with all of them, you can expand the typeface into many different styles that we are going to discuss in the next point in your goal of selling fonts online.
Offer different styles
One of the keys to success in selling fonts is having different styles of the typeface so that customers can use all of them for different uses.
Apart from having multiple styles, having multiple weights can also help your typeface since the multiple weights can affect how people use it when they're going to utilize them for different projects. Moreover, these multiple weights can also increase the typeface's usability and practicality in the long run.
Showcase them in presentations
Actions speak louder than words. This is especially true if you want to try selling your fonts since people want to see how the fonts are used whenever they're used in different projects such as presentations, essays, and others.
In fact, one of the best ways to show how you support your font is by using it in graphic presentations. Since these presentations emphasize visual aspects more than raw texts, you'd better believe that people will pay more attention to the presentation's visual appearance than the texts inside them.
If you can show how fonts are used in the presentation, people are going to be more interested in your fonts, and you can have a higher chance of selling them later.
Display them on headlines
Apart from presentations, headlines can be a good place to promote your fonts because of their significant size and visibility. Also, a good headline can also become an eye-catching logo and make your work projects more successful than ever before.
The reason why major newspaper companies can be as successful as they are today, for example, is because they use memorable and visible fonts in their headlines. Major companies' promotions also use this tactic in order to increase their marketing and sales even more.
Compared to promoting your fonts by words, you might as well just show how the fonts are used in headlines and presentations in order to make them more appealing to the customers.
Choose the best marketplace websites
After showcasing how the fonts are used, it's time for you to find a place where you can sell them to make a side profit. Luckily, there is no shortage of websites that you can use to sell your fonts on the internet.
Places such as MyFonts, DesignBundles, Envato Elements, Etsy, Creative Fabrica, and many others will spoil you for choice because of their enduring reputation for designers who are currently selling fonts.
Moreover, these places are also very specialized and experienced in selling them, so you can always rely on their reputation and services to start selling the fonts today.
Research the market trends
Now that you know the place to sell the fonts, is it time for you to start selling fonts immediately? No, it isn't! Much like any other marketing process, you need to research how your competitors are currently doing in the market to better understand how they work and their potential weaknesses.
As such, selling fonts can be profitable if you know what kind of fonts people currently use in many different work projects, such as social media, marketing projects, and many others.
Social media, for instance, can use different fonts because of the continuously emerging visual effects, trends, keywords, and many others. Because of that, new fonts will always be in demand because these trends can change at any time, and furthermore, these social media companies need to always change their marketing ploys to ensure that the users, in general, aren't going to divert their attention somewhere else.
Conclusion
By paying attention to all of the above, selling fonts on the internet seems actually realistic now. Are you in need of other info about fonts in general? Visit our blog today for more informative articles about it!
Tags: designer tips, font, font foundry, fonts, selling fonts, tips