Third, only after the Harry Potter and James Bond films, Star Wars achieved great success in the film industry. The film began as an eponymous film in 1977 and swiftly became a pop-culture phenomenon where people all over the world know about this film. As a successful franchise, the Star Wars font also interests many film enthusiasts.
Star Jedi, created by Boba Fonts, is one of the closest fonts that resemble the Star Wars logo lettering. We attempted to find more fonts that resemble the film, and all of them are free to use for personal needs.
12 Collections of Star Wars Fonts
Below are twelve lists of Star Wars fonts we have collected that best matching to the franchise:
1. Star Jedi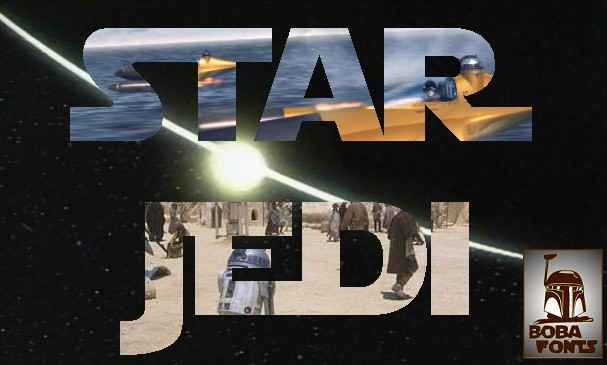 This font was created by a designer named Boba Fonts. The appearance of Star Jedi fonts looks precisely like the one used for the Star Wars logo typeface. It consists of only capital letters (tilting) with many variations and connections. It is a TrueType font (TTF) with 141 glyphs and 172 characters.
For Star Wars fans, you might agree that this font recreates the best emblem of the film. The capital is a variant of a serif typeface, and the small letters also are all in capitals. You can use this font to add decoration to your projects, and if you are a fan of the franchise, you'll likely feel satisfied using fonts similar to the film's logo. Moreover, it is free to download.
2. Star Jedi Hollow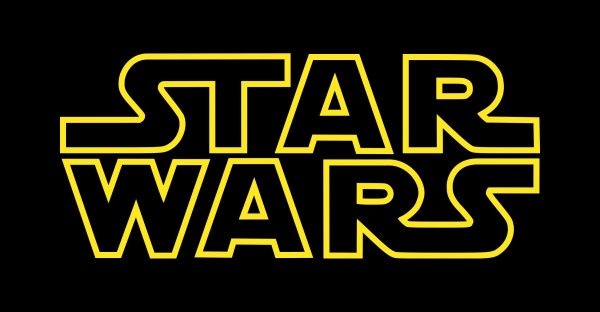 It was also designed by Boba Fonts; Star Jedi Hollow is a TTF with 162  Glyphs and 172 Characters. Basically, the font is the contour version of the Star Jedi font type. It means that the font was designed and developed following its predecessor (Star Jedi). Or, to make it simple, it is a continuous series of what has been drawn before, including straight lines and curves.
Similar to Star Jedi, the font is all in the capital. The small letters are in a sans serif typeface, and the hollow version of Star Jedi is small letters, and it is a closed contour. Meanwhile, the capital letter is linkable because it is an open contour.
3. Star Jedi Outline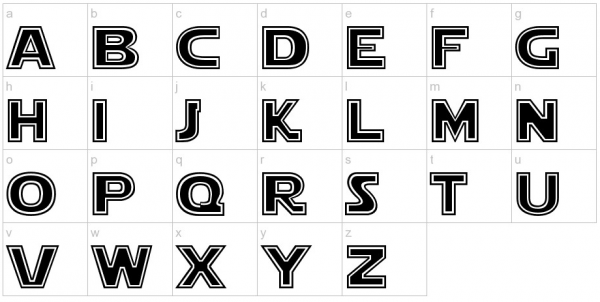 Another creation from Boba Fonts is available for you to use privately or professionally. As the name suggests, this font comes with a thin outline framing the letter. It has a lot of variation and allows you to set many connections between the characters.
4. Star Jedi Special Edition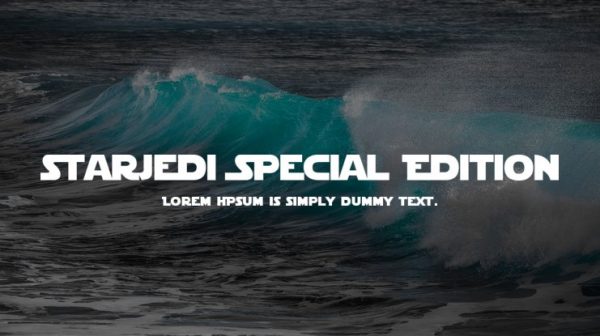 Star Jedi Special Edition is the final design based on the official Star Wars Trilogy Special Edition logo typeface. Yes, it was created by Boba Fonts. As stated by Boba Fonts, this special edition is a bold version taken from the original Star Jedi.
It is a titling (capitals only) font; the lowercase is all in capitals. In comparison, the capital letters are the serif variation of the small letters. You can create complex letter groups with numerous simple link lines.
5. Star Jedi Logo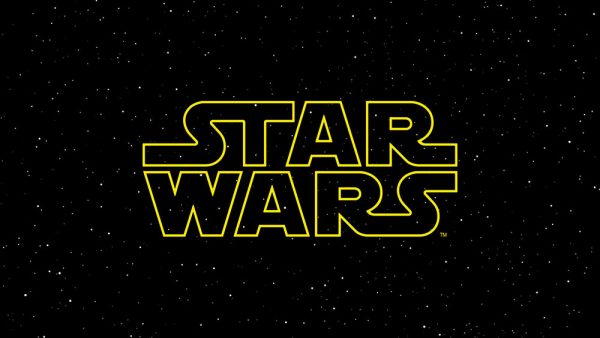 This font is another yet more aesthetic version of the original Star Jedi font. You can create a single or double text line that has similar features to the Star Wars style. Moreover, you can add decorative frames to the text and make it cooler.
The Star Jedi logo is also known as a stylish font that makes us look back at the artistic choice used for commercials in the Star Wars trilogy. It can be seen occasionally in the film title that appeared in a wrapped thin outline.
6. SF Distant Galaxy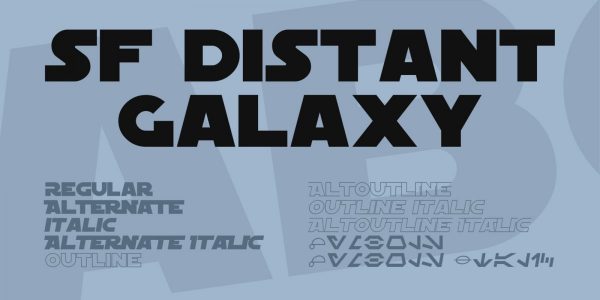 This font is perfect for you if you are looking for a futuristic and modern look. It has a total of 10 different styles containing uppercase and lowercase letters, numbers, punctuation, and accented characters.
In addition, the font also gives you a pack of symbols and logos from the film. Take the inspiration from an adventure in a distant galaxy; the font license permits you to use it for commercial as well as embed the font files into documents, Ebooks included.
7. Death Star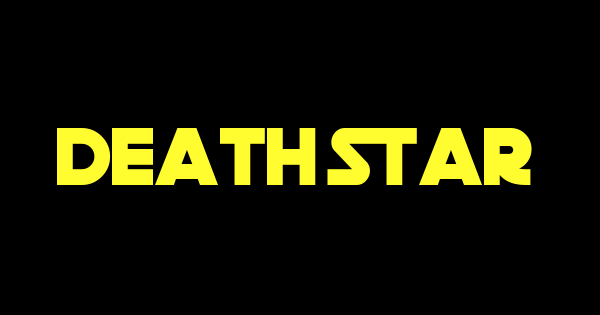 As explained by Sharkshock, the creator of Death Star font, the font has a grotesque display with all capital letters that is similar to the classic eighties style. Death Star is designed to extend the limited number of Star Wars-look-like font types. In the past, it was not easy to find variations of type compared to today.
The font has tight kerning, and it is recommended to use it for large text. You can have the regular version for free, and for an outlined option, you can access it with a $25 donation.
8. Mandalorian

The Mandalorian font has a stylish, elegant, futuristic, and sleek appearance; it was seen in the Visual Dictionary for Episode II and the 2004 Star Wars DVD Version. Created by Mr. Daniel Zadorozny, you can use this font for a variety of projects, such as graphic design, advertising, or other creative projects.
The uppercase and lowercase letters are alike. The kerning (the spacing between individual characters or letters) is enabled and has complete English letters, numbers, and punctuation marks.
9. Tie Wing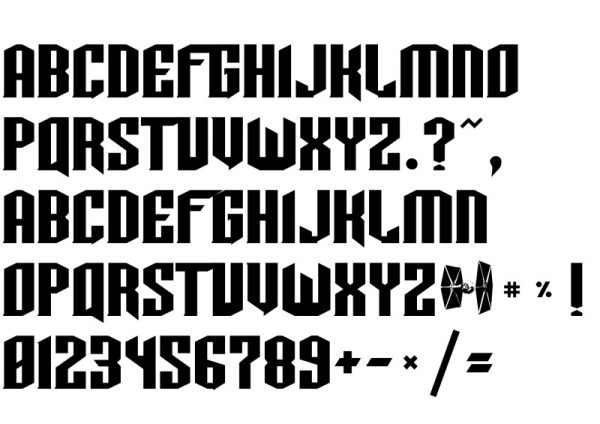 Tie Wing was created by Boba Fonts in 1999, and it comes in regular weight. This font is available both for personal and commercial use. You can freely access all the uppercase, lowercase, and also special characters. The font has bold and unique characters and is suitable to use as a title for your writing or any big text to add decorative elements.
10. Battle Star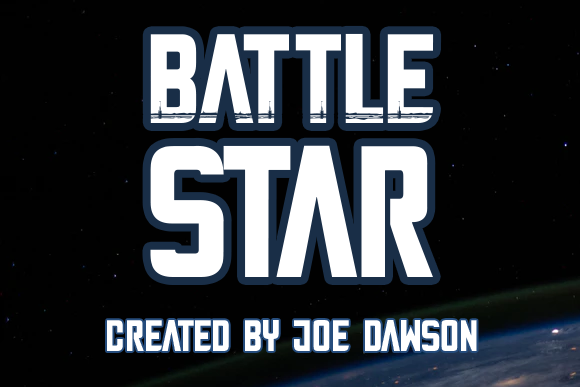 Battle Star belongs to the sans serif font family, and it has two different styles; battle star 400 and battle star italic 400. This font was created by Joseph Dawson and is a futuristic, science-fiction font. It consists of uppercase and lowercase letters, numbers, and some special characters.
11. Rebellion

This font comes in bold, thick, and nick styles that will be suitable for artistic purposes. Available in regular and italic weights. It includes complete alphanumerics, symbols, and extended punctuation.
12. Sigma Five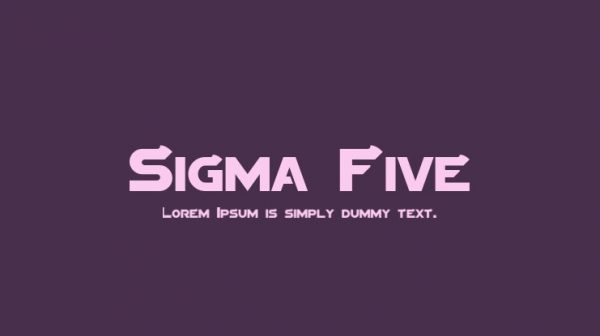 Limitless ideas and creativity from font designers continue to produce brand-new variants of typefaces and fonts that resemble the Star Wars film. Sigma Five is a bold and heavy face science-fiction lettering. It includes a collection of bold, italic, bold-italic, and regular features. The font is based on the SF lettering, and it provides full alpha-numerics and extended punctuation symbols.
Hopefully, the 12 collections of Star Wars fonts above can be useful to give you an idea of what font to use next. After searching it online, we came across fourteen fonts that closely resemble the films. All the fonts are free to use privately; for commercial needs, some license agreements might apply. Are there any Star Wars fonts we haven't mentioned yet? You can share your font recommendation with us.