Vintage and retro style is fascinating in its own way, and its ability to evoke nostalgia makes this style more interesting. However, there is no single style of vintage or retro design; in fact, there are a lot of them.  Therefore, when you design something, especially when it needs typing, you need the appropriate vintage fonts to represent the style you are going for.
Here are 30 stylish vintage fonts that you can use for your inspiration to relive the retro and vintage vibes to your design.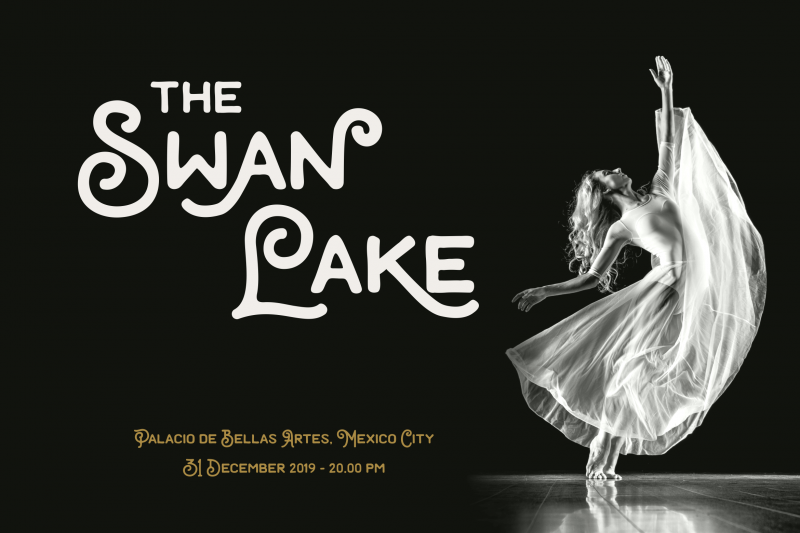 Clarkson is not a regular vintage font. In addition to the square-shaped font, it also has circular accents which add an elegance vibe to it. If you are looking for a classic and elegant design, this one is the perfect option. You can use it as a logo, quotes, monograms, posters, and so on. Place it on top of a monochromatic background to enhance your project design's edgy and stylish look.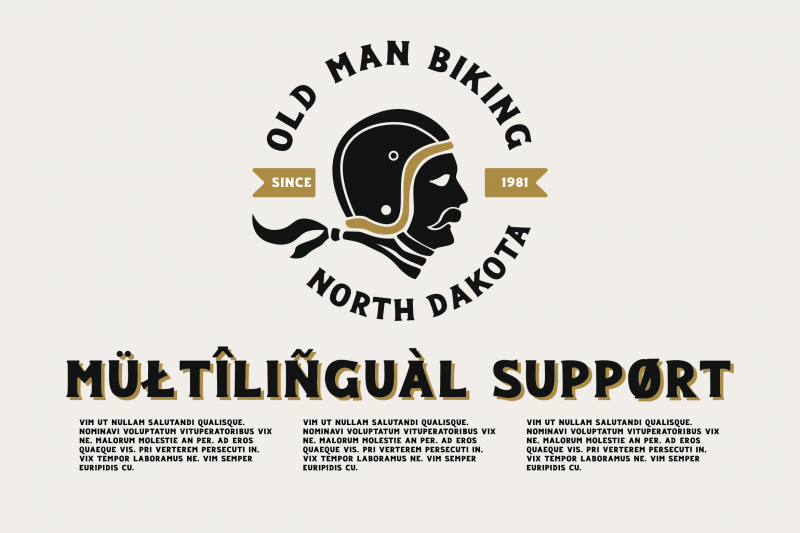 This Smithsonian font is a block serif fonts that comes with a nice retro vibe.  Although it consists of caps letters only, it adds variation to the capital letters. This font is perfect for logos or posters, especially for those companies that emphasize their stylish vintage theme. The bold letters of this font also show a powerful vibe, which will help your message sound more persuasive.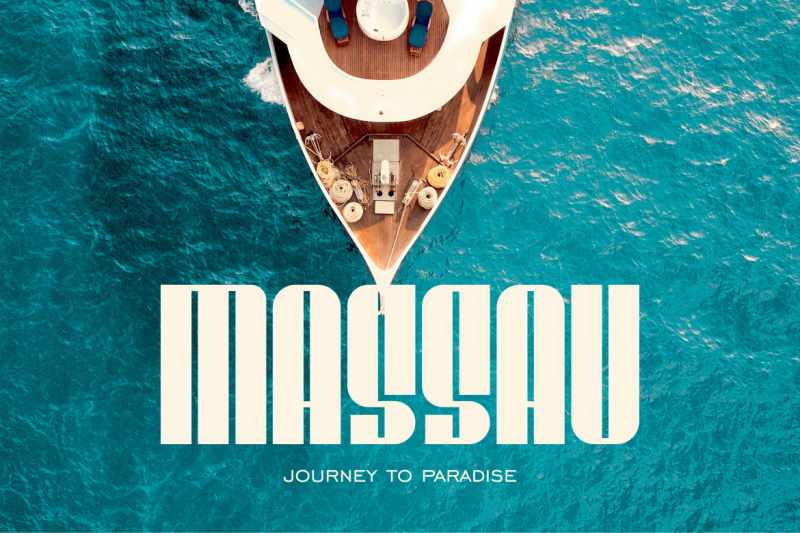 Those who want more than just a vintage font really should consider Cedric font. It comes with a bold and tall shape, giving an impression of the elegant, luxurious and modern font. It is a classy font that will give your design project a touch of splendor, making your design more impressionable and perfect for a bold statement that you want to convey.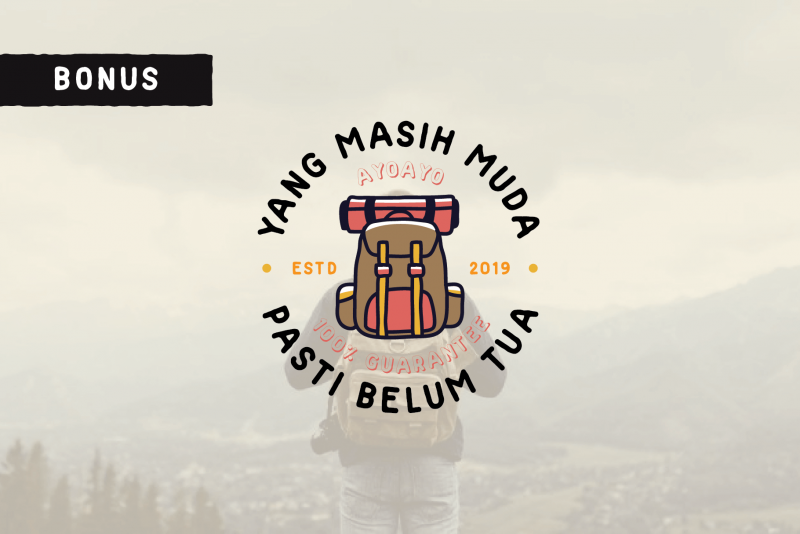 For a vintage yet more casual look, Biggi-Ol is suitable for you. It is an all caps font that comes in three styles: regular, italic, and shadow. Unlike the previous vintage font, Biggi-Ol has irregular shapes that make it look like old handwriting. Designing a poster using this font will help you achieve a vintage handwritten poster that certainly looks unique and adds an edgy touch to it.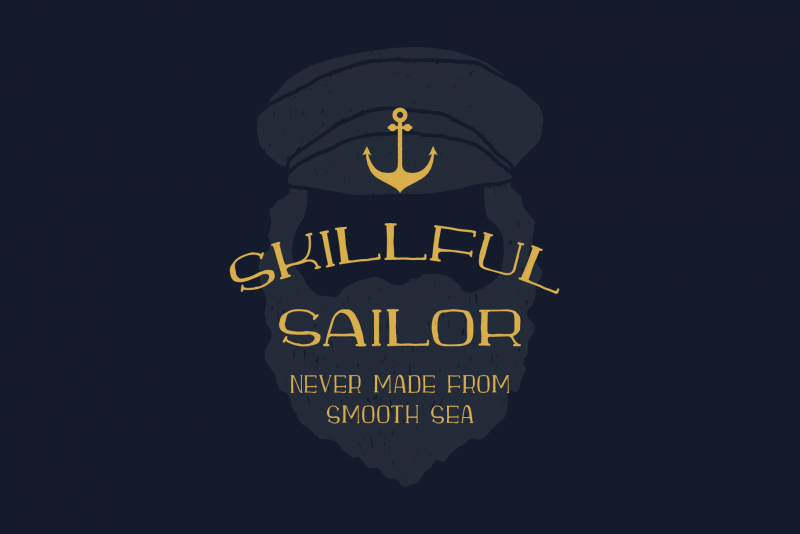 Captain Jack font is more than just vintage; it offers a sailor vibe which perfectly suits its name. The wide and condensed shapes and its similarity to handwriting make this font look distinctive. Don't worry about its readability because, despite the wide size, this font is still easy to read and beautiful too.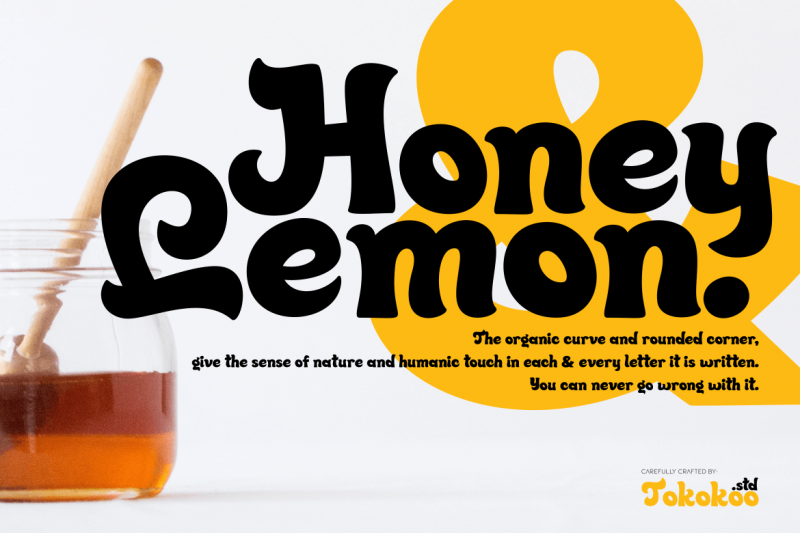 This one is more fun and flexible, perfect for a non-formal design project. Quincy Johns comes with rounded edges and curvy shape which offers a more flexible and fluid vibe. This font will remind you of the sexy jazz groove, making it the perfect font to choose if you are designing a poster for a jazz event. Quincy Johns is a bold and chubby font but still maintains its readability.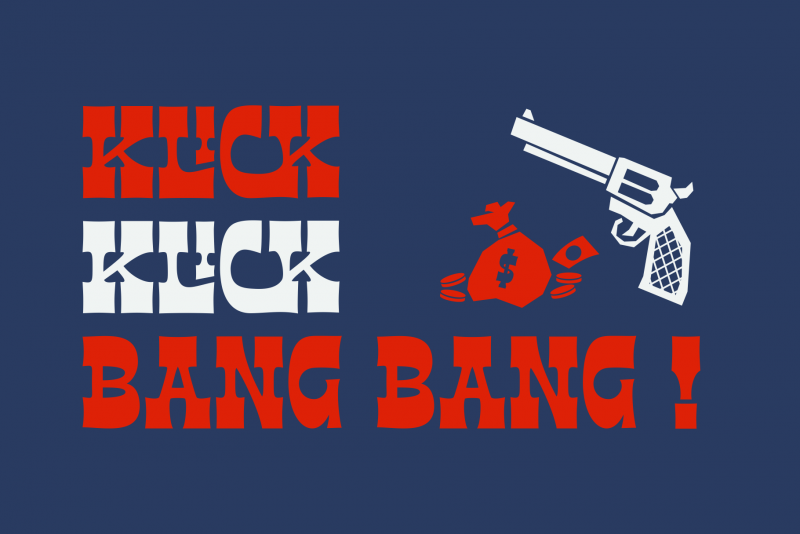 This font gives off an old Wild Wild West movie vibe, suitable for a western-themed design. El Durango comes in all caps font makes it suitable for promotional posters. It also comes with western style images in vector and png that will complement your design nicely. Make your design stand out with the cowboy style that this font has to offer.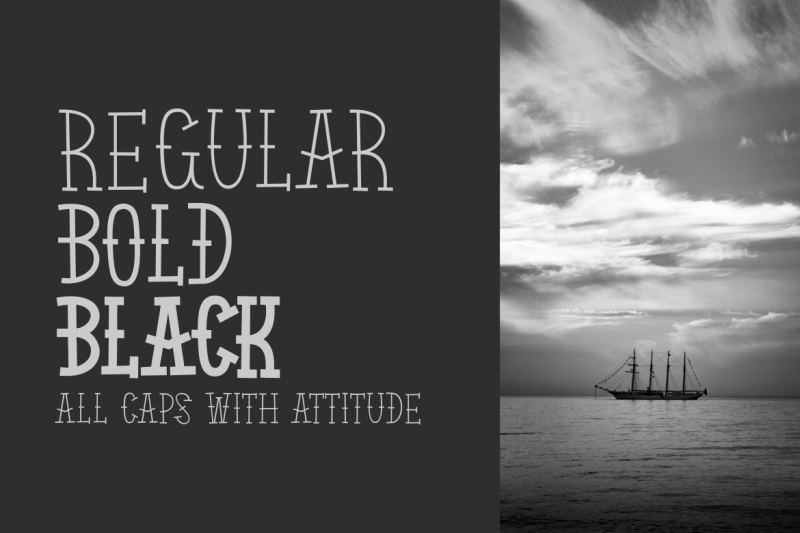 El Piratos is the right choice if you are looking for a font that looks like a pirate tattoo. This font comes in three styles: regular, bold, and black. Therefore, you can adjust it easily and find which format is suitable for your project design. The clean-cut and bouncy style will scream sea adventure to your poster or logo design.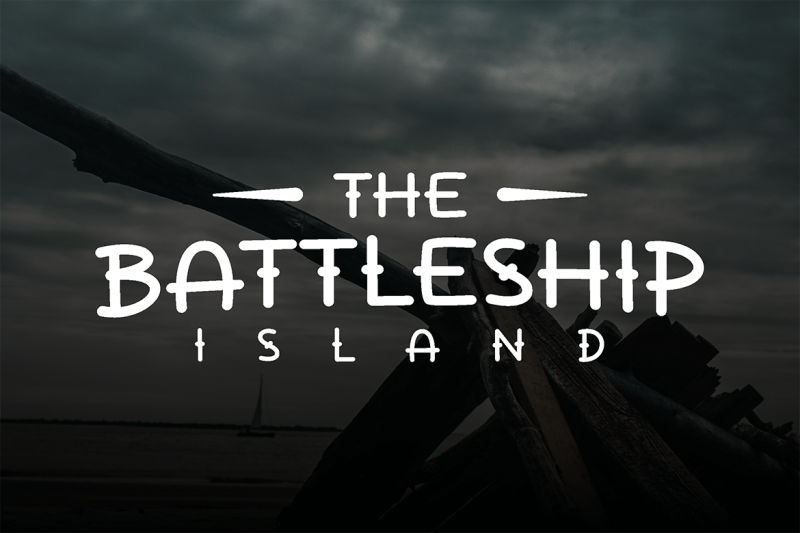 This one almost looks like the El Piratos font above. What makes it different is the more rounded shape that this font has. Although it comes in all caps, this font offers different heights for the uppercase and lowercase letters. Like the El Piratos, this font also emphasizes the sea adventure vibes with a clean-cut tattoo style.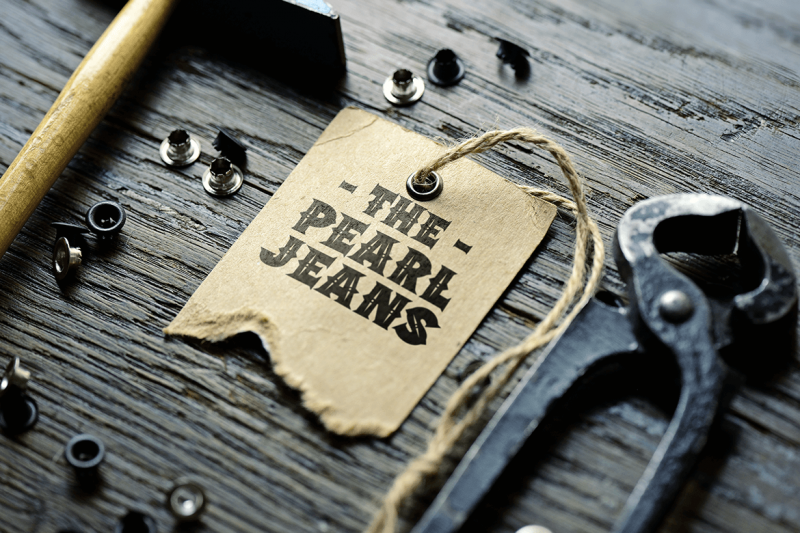 White Pearl is another classic pirate font that will make your design stand out. It is a bold font with sharp shapes around the edges. However, it has a fun vibe to it—thanks to the retro element added inside the letter. This font will be suitable for a video games design with pirate themes.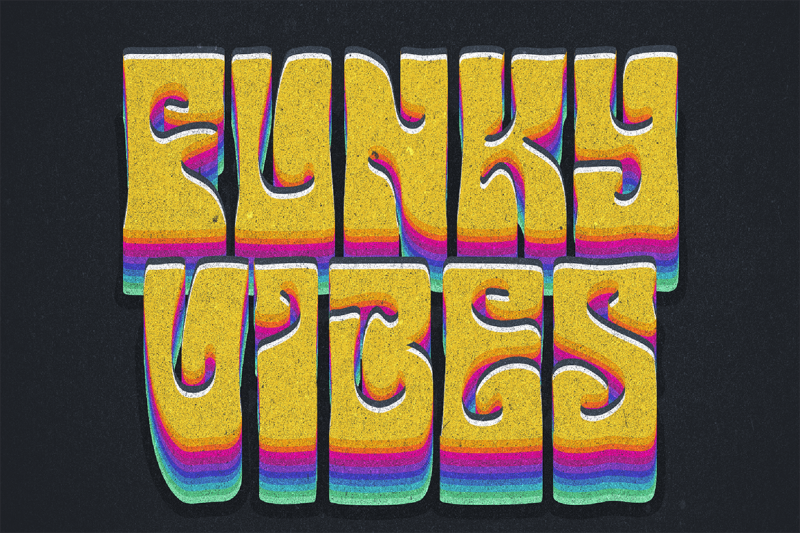 Just like its name suggests, this font creates a groovy and fun atmosphere—reminding you of the retro 70s and 80s disco vibes. The psychedelic and funky style will make your design stand out and make a great impression on the audience. Gruvilicious comes with curvy shapes and lines, but it is still readable.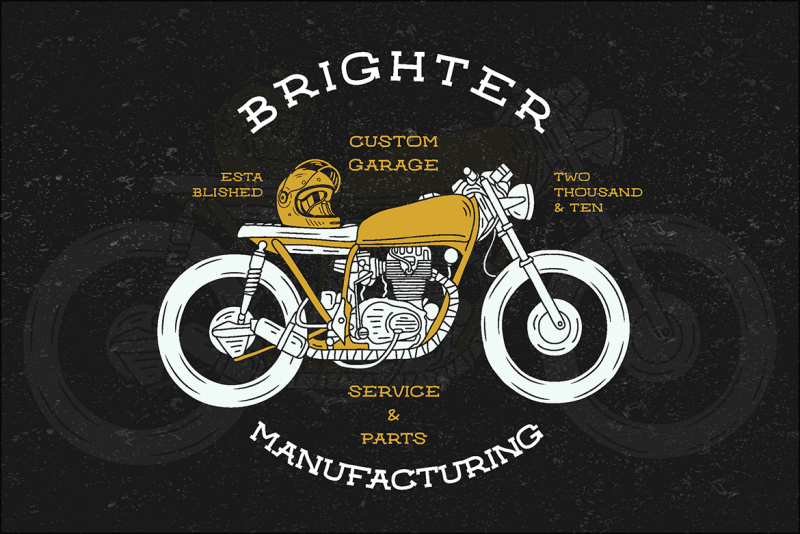 Retro Badger font may look like a handwriting font, but that is exactly what makes this font feel rough, free, and gives out a rebel vibe. It is a vintage rebel style that is suitable for those adventurous designs that you are looking for. Looking at this font will also remind you of motorbike gangs' vibes that feel powerful and manly.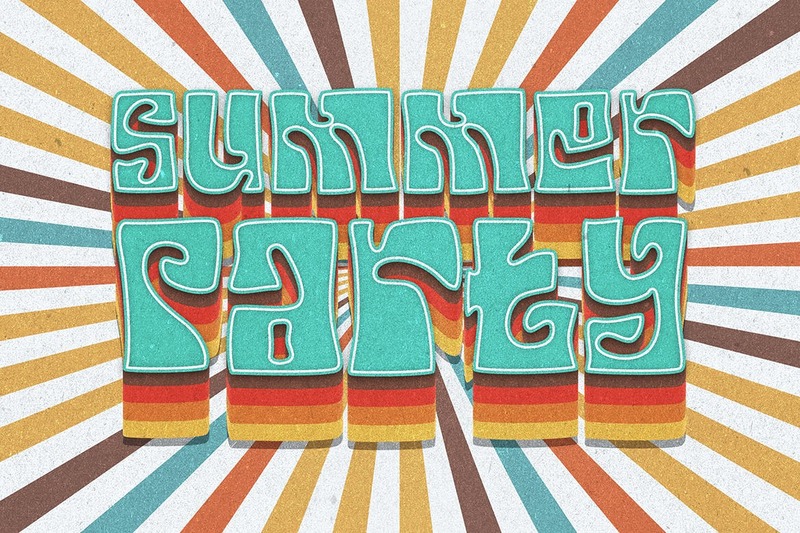 This font gives off the same feeling with the Gruvilicious font mentioned previously. This one also comes with a groovy retro style that emphasizes the funky and psychedelic vibes of the 70s era. Add an afro hairstyle and marvy outfit images along with this font usage to your project design to create a retro funk style that stands out among the crowds.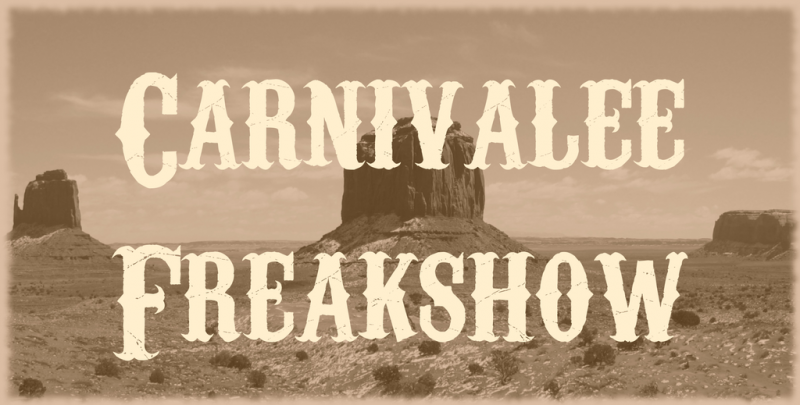 This font's name is quite self-explanatory since this font looks exactly like the title or poster used by the freakshow carnival in the past. It has a mysterious feel to it that makes the font more interesting. It is an all caps font but with different heights for the uppercase and lowercase letter, which will help you type and design your messages correctly and beautifully.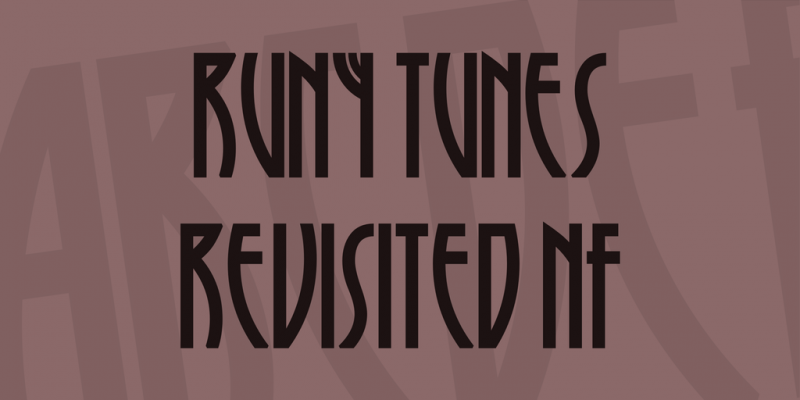 If you think that this font has something to do with the Looney Tunes, you're wrong. This font is almost like an Old Norse rune but with a touch of Art Nouveau style. This combination creates an old vibe that will look perfect for an ancient history-themed design.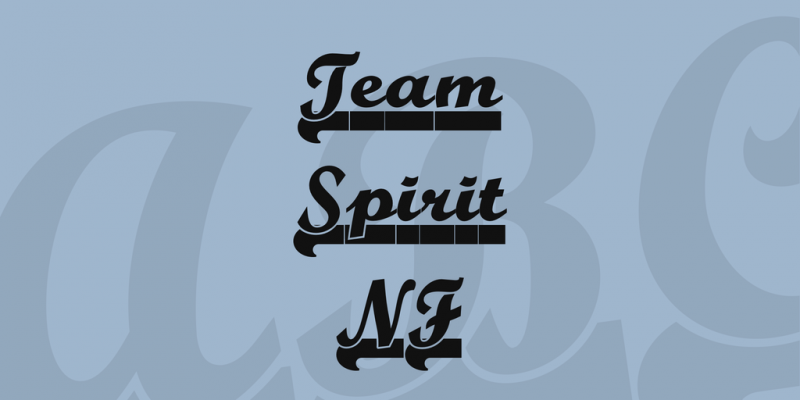 As you may have guessed now, vintage-themed fonts come in various styles.This time we are going to talk about this sporty vintage fonts style. Team Spirit NF Font comes in a cursive style that makes it look almost like handwriting. This font comes with a ribbon banner beneath the letter so that you can style your team names or other sport-related project design.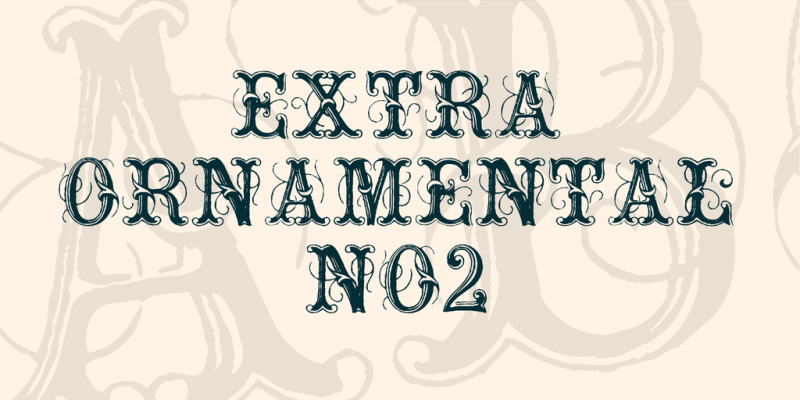 Just like what its name depicts it, this font not only presents a vintage-style font. This font is going extra with the ornamental letter, giving off the Victorian era vibes. The flowery design of this font also creates a beautiful carnival and circus theme. It is a decorative font that will look perfect for any fancy poster event design.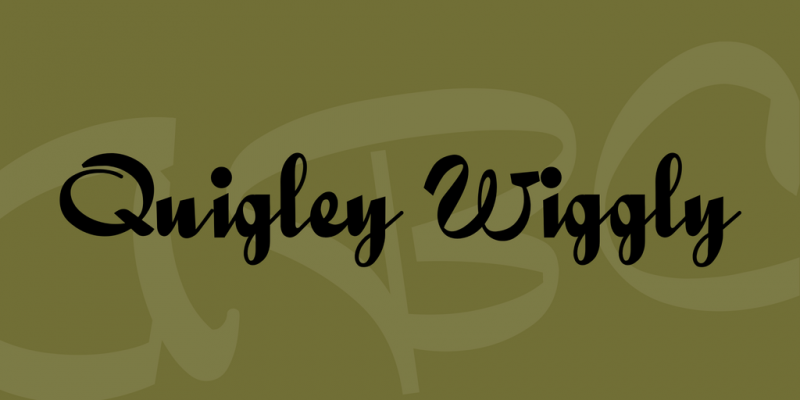 This Quigley Wiggly Font can be the right choice for those who want a more handwriting-like vintage font. Like its name, this cursive font has a wiggly shape that makes it look more fluid and gives a human touch to this font. This retro font screams the fifties perfectly.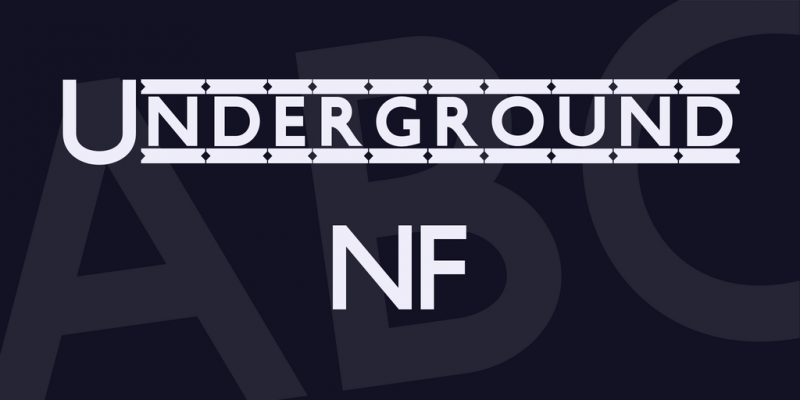 If you love a more boxed type of letter, then look no further because you might love this one. Underground NF is inspired by the font used by logotype for London's subway called the Underground or the Tube. The letters come with overline and underline that make it perfect for a title or display font.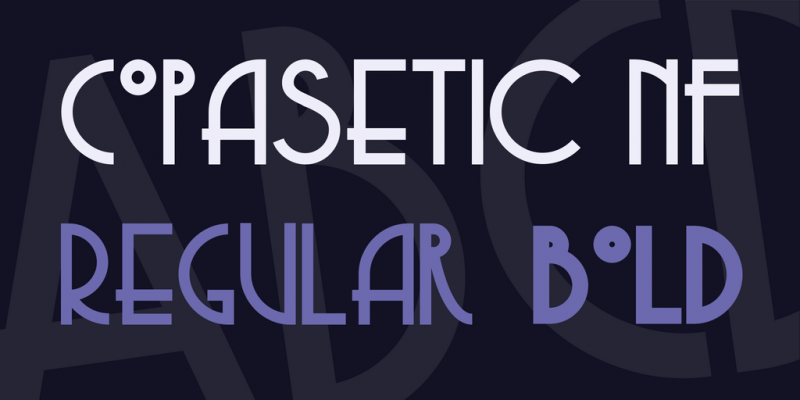 This one gets its inspiration from the Premiere Lightline and comes with an art deco style. This font has thin lines with some rounded parts, making it appear curvy and light at the same time. With its geometric design, this retro font gives off a 1920's vibe perfectly.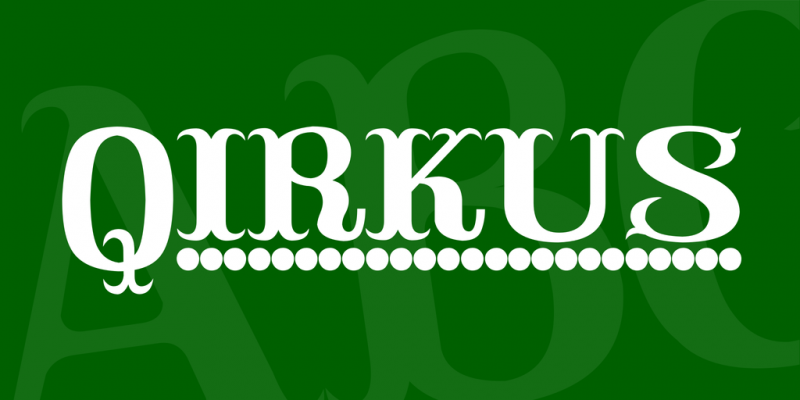 You may have guessed that the word Qirkus in this font's name is the play word of the word Circus. This font has big curls on its edges and rounded shapes, making it appear more flowy. The lower case letters come with dots that form an underline, making the letters appear more decorative. The combination of these curls and curvy shapes makes this font give off the circus feel, just like its name suggests.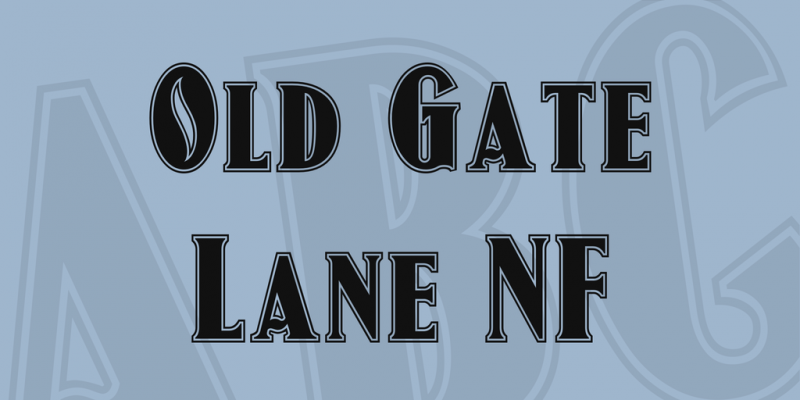 Perhaps you like the art deco style, but want it to look more bold? Don't worry; we have the Old Gate Lane NF Font here. This font comes in a bold, boxed style with an outline around each letter. It creates an antique charm that makes it perfect for any formal or more fun project design.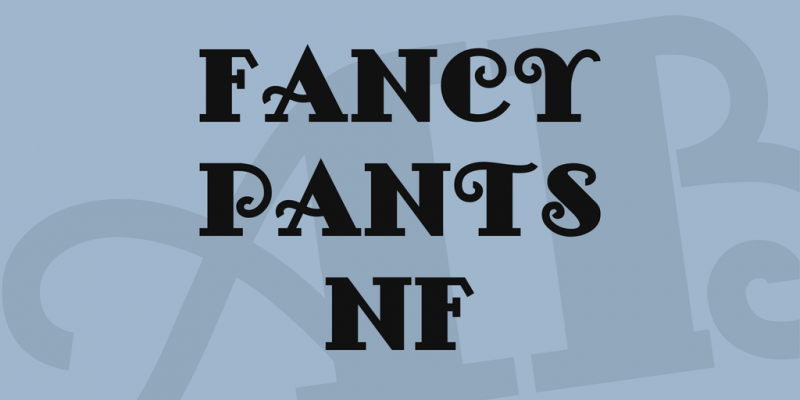 This font is as fancy as its name suggests. This vintage font comes with a more Modernistic touch which was the inspiration of this typeface. It has few curls and frills, making it less curvy and decorative but still beautiful to look at. With less decorative accents, this fancy font is really easy to read.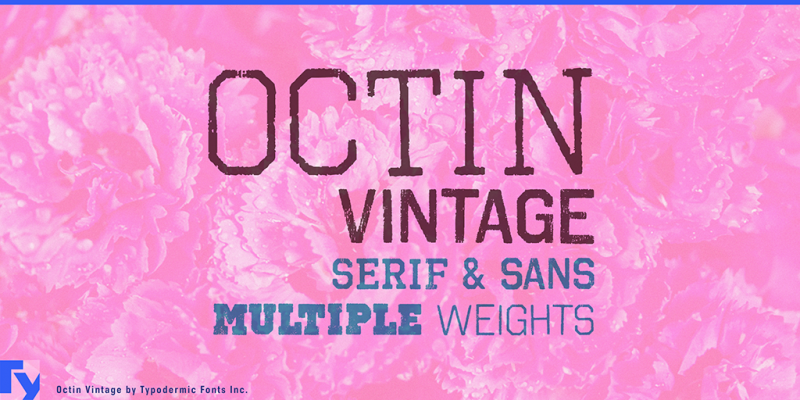 If you want fewer curves and frills but want more straight and bold lines instead, this Octin Vintage Font is the right option. This font is derived from vintage serif and sans fonts and comes with multiple weights options, thick and thin. This font is perfect for formal design style, thanks to its straightforward and bold design.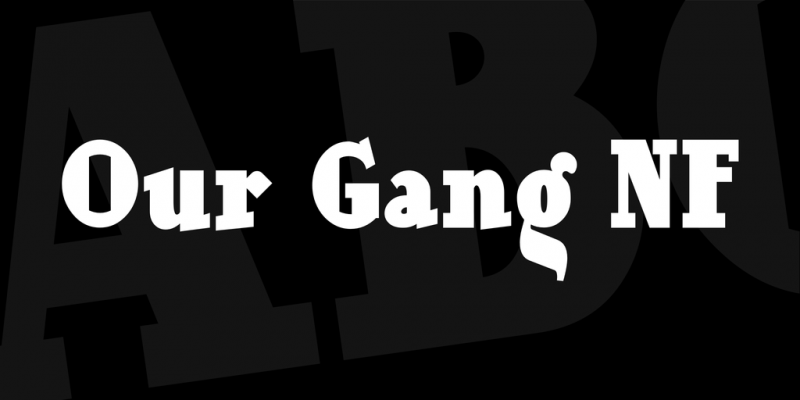 Another bold font, but with a little more curves perfect for a more fun design. Despite the almost scary and dangerous name, this font actually looks cute and charming. This vintage font has more comical vibes, thanks to the bold lines and little curves at some of the edges.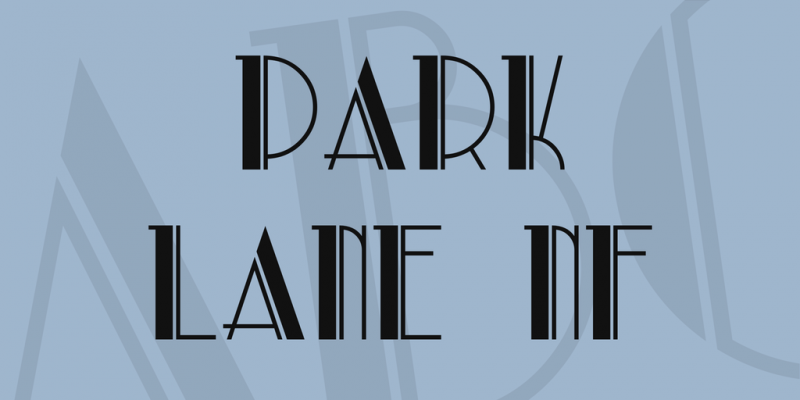 If you want Art Deco style fully, choose this Park Lane NF Font. The font adds weights on the left line and thin lines on the right side, creating an elegant style. When you are looking at this font, it is hard to not think about the amazing 1920's setting movie like the Great Gatsby. Relive your vintage design with this stunning font!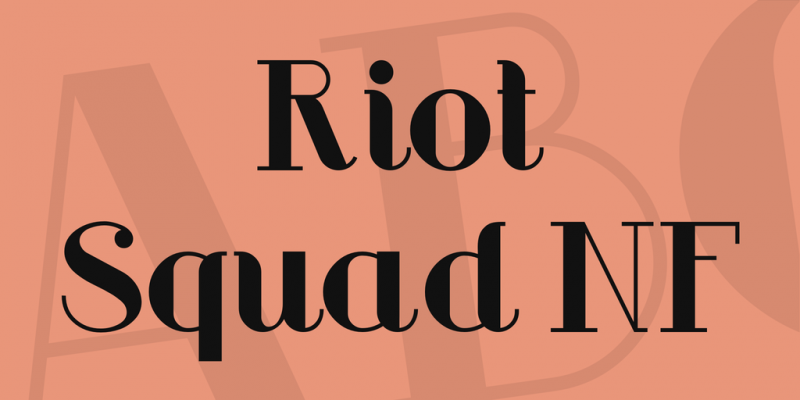 Another 1920's inspired font, the Riot Squad NF Font comes with a little swoopy line at the bottom. Although it has a bold design, this art deco feels more flexible than the Park Lane NF Font, making it perfect for more fun and entertaining design style.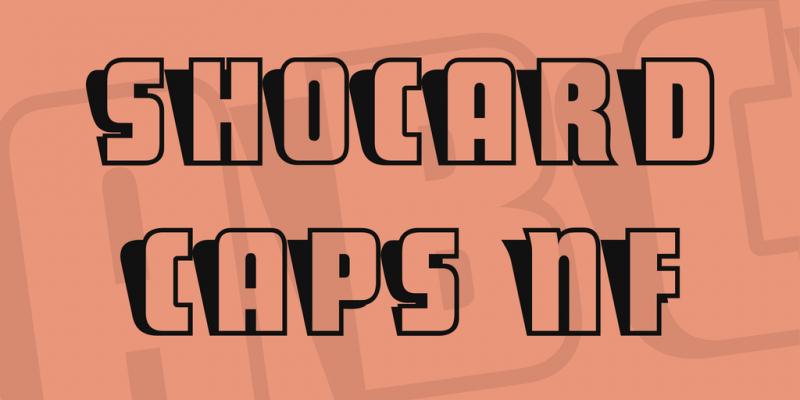 The retro style can never go wrong with any project design. The 1930's era-style inspires this font with its boxed letters and a little shadows behind. This shadowed and outlined font has rounded edges which adds fluidity to its design. Therefore, this font will be perfect for a more fun project design.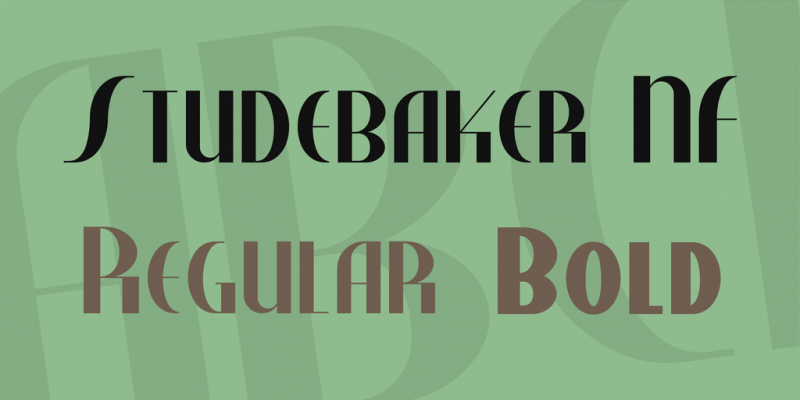 As you may have guessed, art deco is one of the inspirations for retro and vintage design. Studebaker NF Font family is one of them. This font comes with a bold style and crisp, clean lines, making it look straightforward but with a little fancy feel. This unique detail adds quirks and becomes a distinctive feature of this font. Use this font to create a fun and entertaining event poster design with a vintage 1920's theme.
Last but not least is the Tanglewood Tales NF Font. This slab-serif font comes with straight lines and quite a straightforward style. In addition to its vintage style, this font gives off a serious and mysterious tone. Its great readability makes it perfect for novel writings, not just writing its title or headlines. This font will also be perfect for a project design which has a vintage-mysterious theme.
Vintage and retro style comes in various shapes and formats, making choosing the right fonts to become an important aspect of designing. Hopefully, those 30 vintage fonts selections inspire you with your project design and relive its vintage vibes thoroughly.
Tags: 70s, classic, font, retro, vintage, vintage font, western