As one of the most famous sporting events in the world, racing has always been able to attract so many viewers in each racing event. Thanks to this fact, numerous fonts in the past up until this point have been designed with the theme of racing events in mind to evoke such momentous and euphoric feelings. Even better? Now, racing fonts can also be used for commercial uses, thus resulting in many designers' ability to use such fonts in any design projects they have in mind.
Despite the abundance of these fonts out there, one thing that can be said for sure is the fonts' overall ability to give an image of power. Evocative of the racing cars' strength in the racing lanes and such, you should use these fonts whenever the opportunity arises to enhance and empower all of your design projects.
Recommendations for Racing Fonts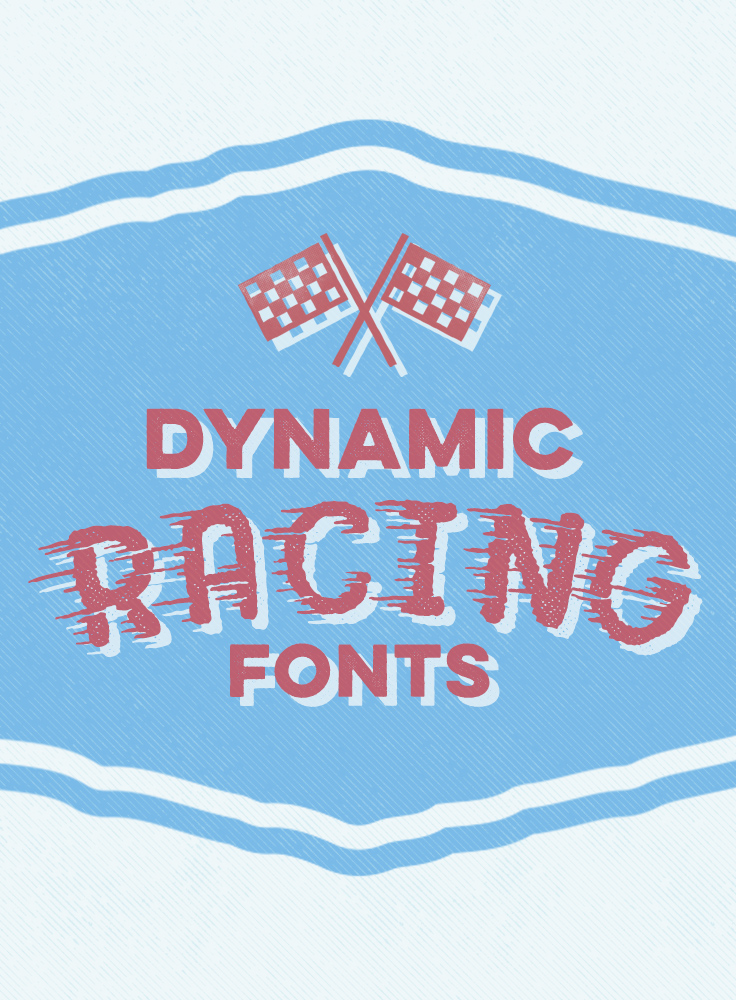 So, in this article, we've got some recommendations of racing fonts that you should definitely use in your design projects to make them look more aesthetic and powerful, much like renowned racing cars themselves. Without further ado, here are the recommendations.
Racing Sans One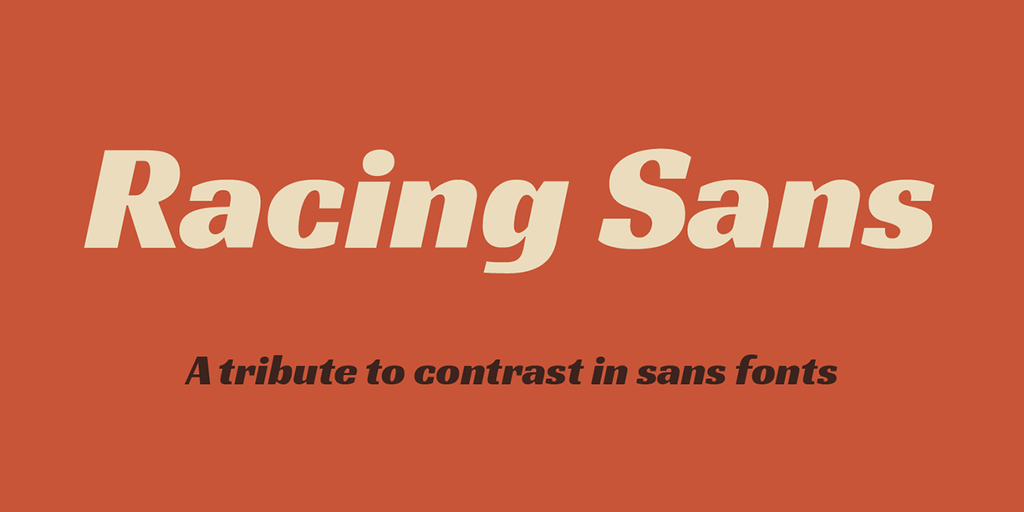 The first font on this racing fonts list is Racing Sans One made by Impallari Type. Combining the aesthetics of vintage racing scenes of the second half of the 20th century with the longstanding functionality of sans serif fonts, you should consider using this font if you wish to emulate the feel of the sports racing scenes in the 50s and 60s.
Force Battle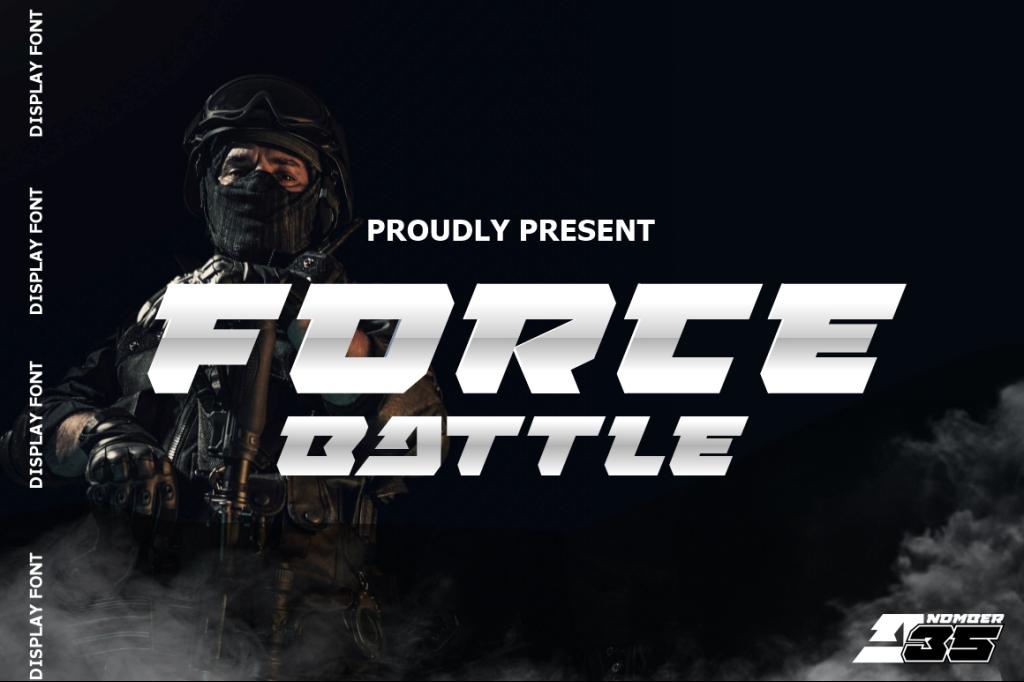 Force Battle made by js studio, is rather unique due to its combination of sports racing aesthetics and militaristic feel. Furthermore, it also has the feel of an action sci-fi film embedded into the font's design. Consider using this font if you're aiming for an unconventional kind of racing font.
Sprint Race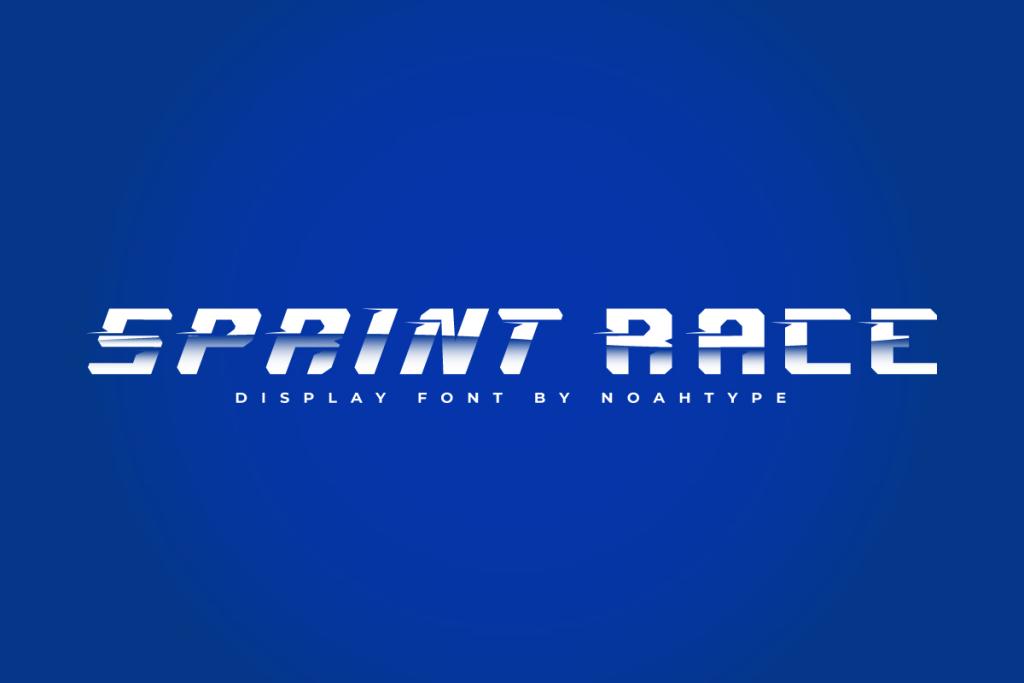 Racing isn't just about race cars. Sprint races are also definitely a part of popular racing competitions out there. To give off that particular kind of sprint-related feel, Sprint Race by NoahType is right up your alley. However, be mindful that, like other racing fonts on this list, you should definitely buy its license first if you want to use it for commercial purposes.
Raceline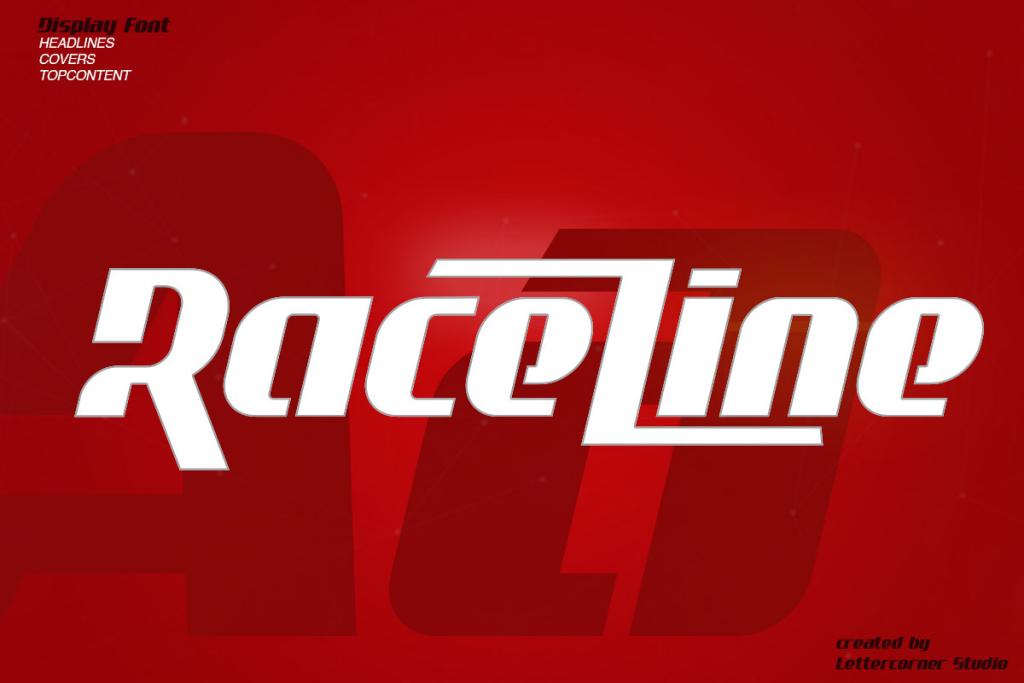 International racing events held in circuits such as Mandalika and Misano often use fonts with racing aesthetics in their official publications. To make your commercial design projects feel evocative of these racing events, upon purchasing its license, Mevstory Studio's Raceline is going to be your solution to make the designs more appealing for racing competition fans.
Boldness Race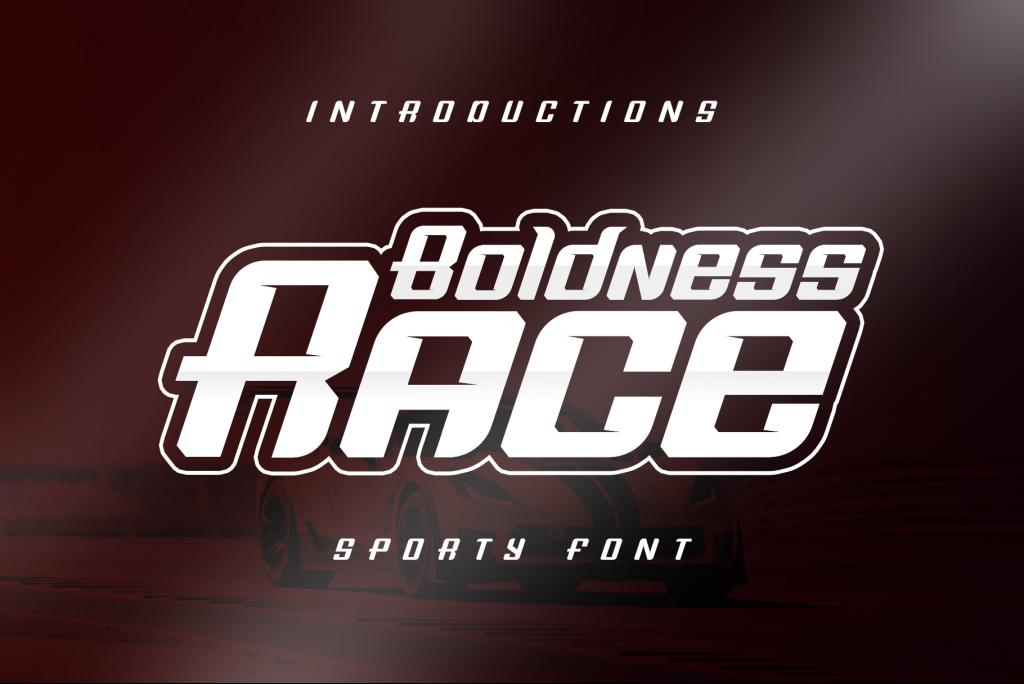 If you happen to be a graphic designer for a racing magazine, you should be aware that magazines like these emphasize the element of boldness to invoke a sense of hype from famous racing events. To make your magazine look actually bold, Yan Studio's Boldness Race is a solution for you. Its retro, blocky, and techno feel will definitely fit for use in magazine logo text and the like.
Fast Race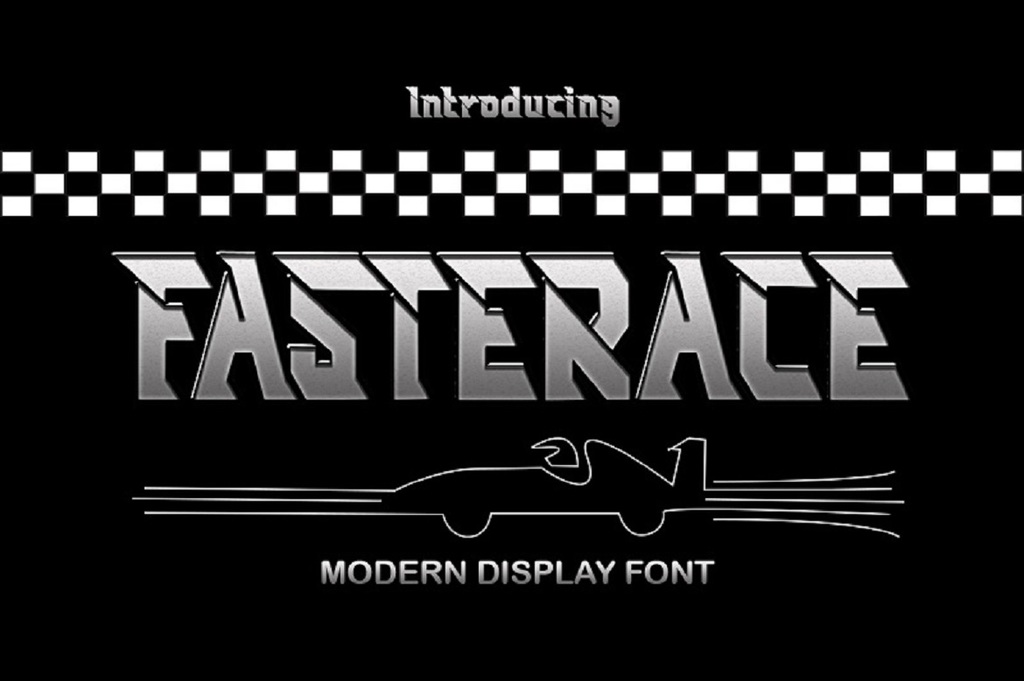 All racing events, both small and large, definitely need a sharp and bold-looking font to make a convincing logo to attract people's attention. Use Sealoung Studio's blocky and sharp-edged Fast Race font to make the logos look sharper and bolder than ever. Furthermore, if you purchased the font's license properly, you can use the font more extensively for designing business logos and more. 
Ferro Rosso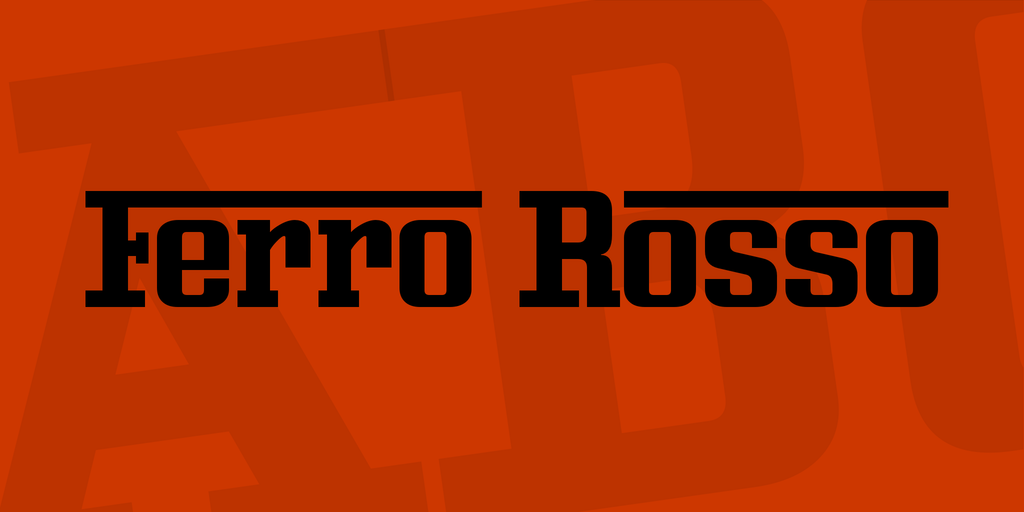 The power of memorable and well-designed fonts is such, that even after so many decades, renowned automotive companies like Ferrari, Ducati, Lamborghini, Fiat, and its ilk are immediately recognizable just through their logos' fonts alone. Ferrari's logo's font, for example, is groundbreaking in that it paves the way for the design of FontMesa's Ferro Rosso font, which is included in 1001Fonts' Free for Commercial Use License (FFC) list of fonts.
Strong Shade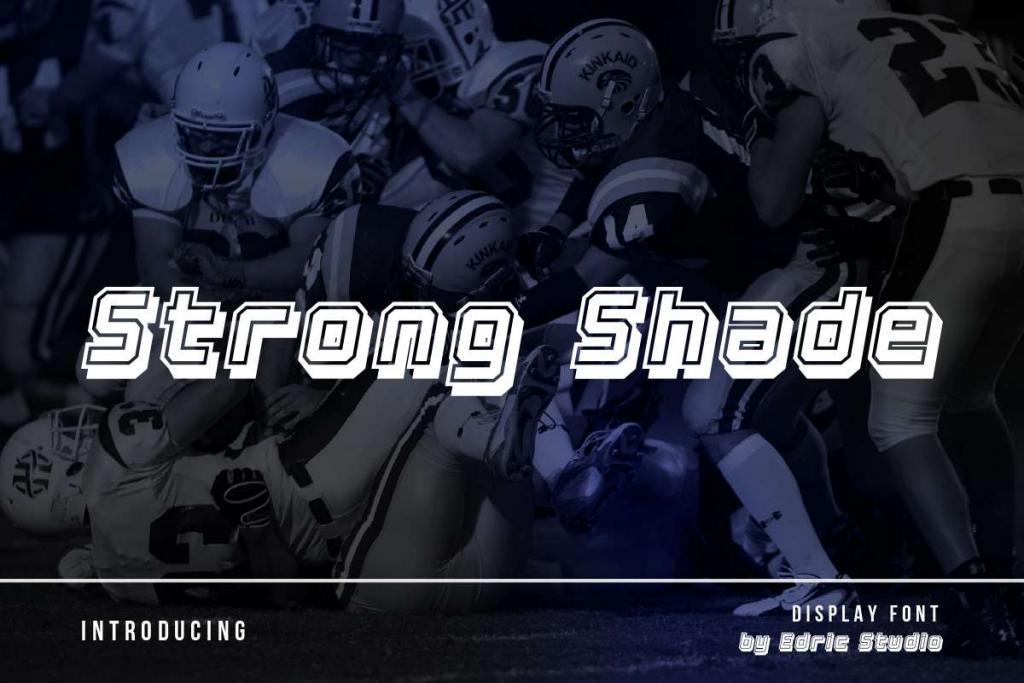 Universality is a particularly strong trait of sans and sans serif fonts out there. Strong Shade by Edric Studio is universal in terms of its ability to be used in sports-related events other than racing. The font's black or white outlining can be aesthetically pleasing for your designs, especially if you need them to be bold-looking and the like.
Raceout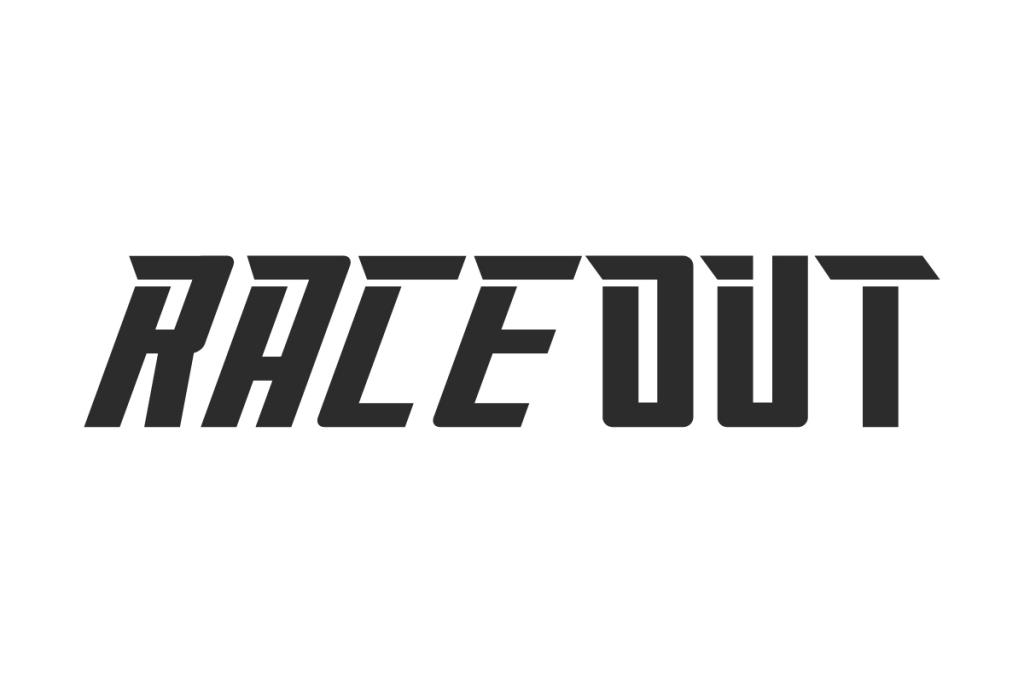 Making a fine-looking business card is a must for every business out there, especially if they are related to the automotive industry. To make the card's designs look more fabulous than ever before, Raceout by nihstudio can be the choice for your company's business card. Why use this font, you might ask? Its techno and futuristic feel can give the impression that your business is most definitely a future-orienting company in the industry.
Super Road Demo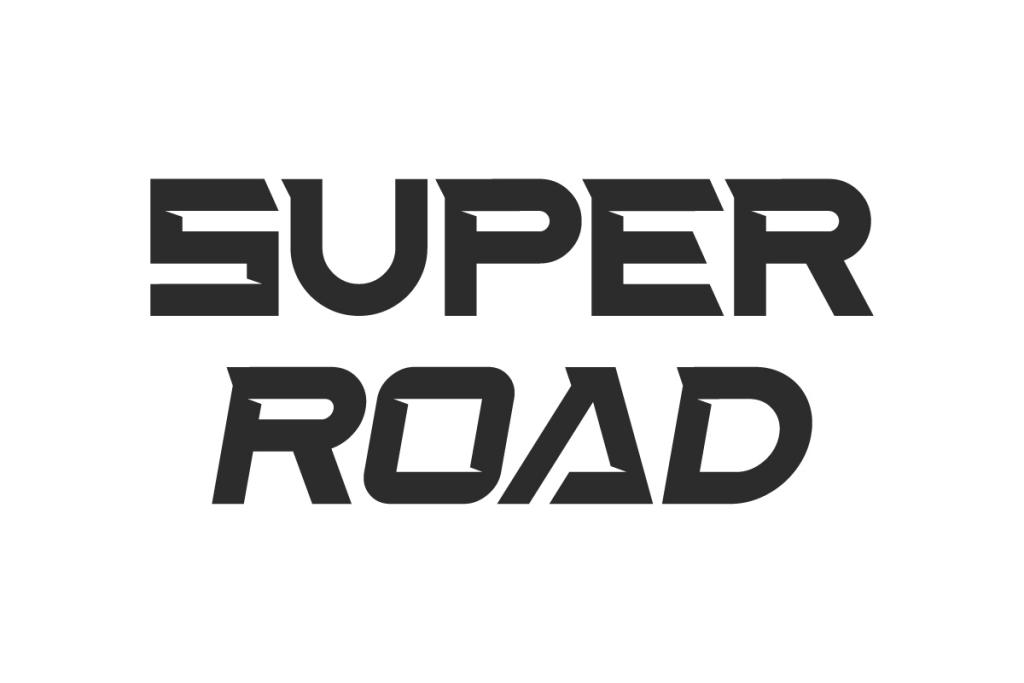 It's no secret that famous energy drink and car manufacturer companies out there in the current era always use energized-looking fonts to make their branding strategies look livelier than their competitors. Available for personal use and commercial use upon the purchase of its license, Super Road Demo by nihstudio is the go-to font for this particular purpose. 
Speed Race Demo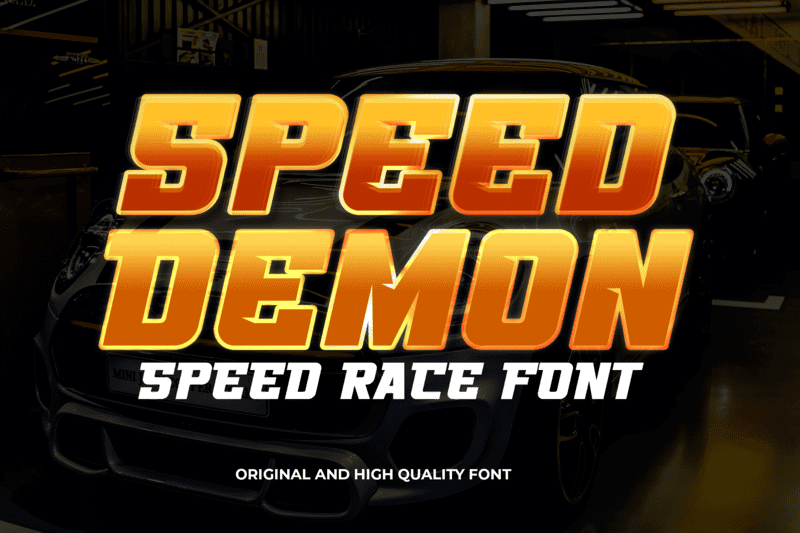 Are you tasked with advertising certain off-road cars and motorcycles of your company to its active target demographics? If yes, then it's time for you to use Speed Race Demo by NoahType to advertise your products. With sharp edges and a techno feel on the font, the font is definitely a suitable choice for you if you need to advertise your company's automotive products in posters, magazines, newspapers, and other media.
Speed Attack Demo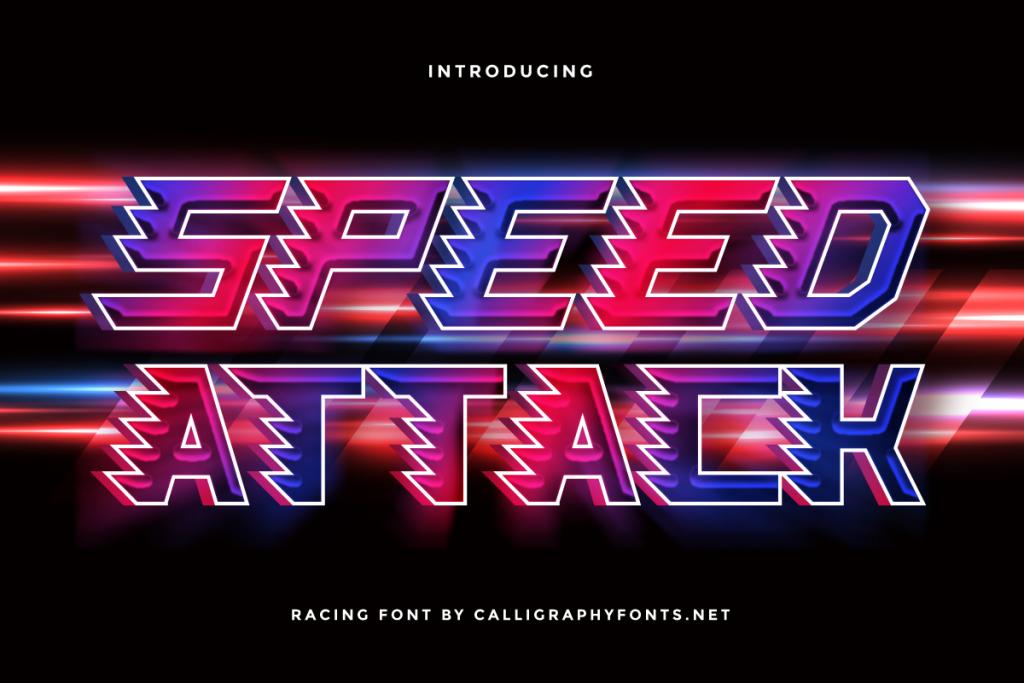 Sharp edges and the flame-like feel of racing fonts evoke a sense of masculinity in the automotive industry. Designed precisely for this impression, Speed Attack Demo by CalligraphyFonts is something you need to market your automotive products to avid automotive male fans out there. The font is also suitable for monochromatic or RGB-colored designs for every of your design.
Motorace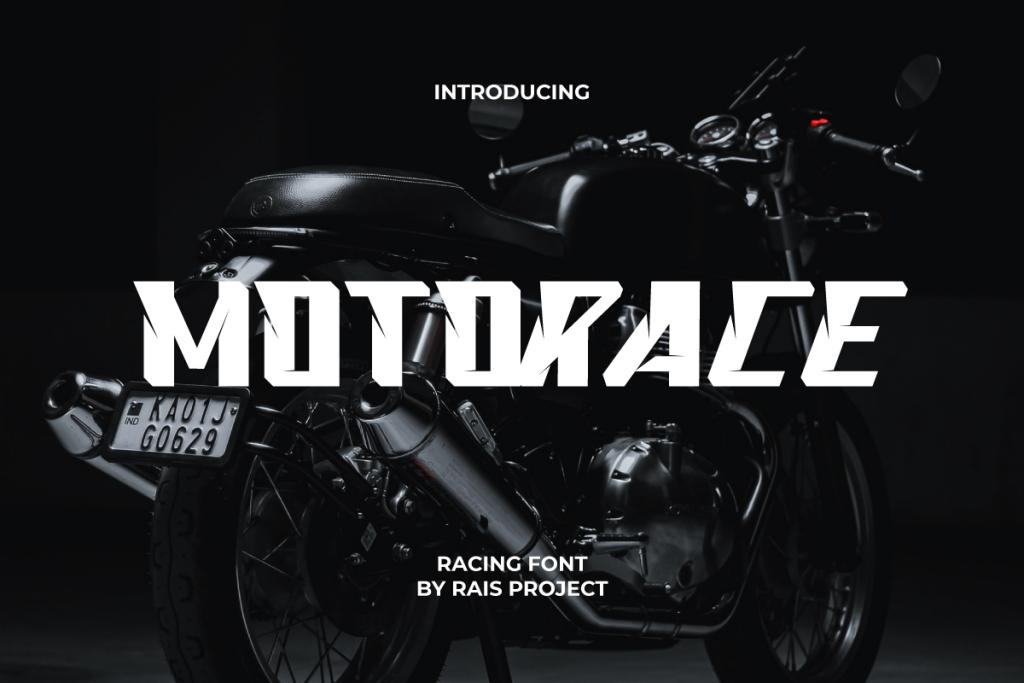 Automotive workshops out there need to design their brands carefully in order to attract as many visitors as possible. To make that happen, Motorace by RaisProject Studio is a fine choice for workshop owners to create a bold-looking brand for their customers. Furthermore, like other racing fonts, Motorace can be used for designing automotive-related jerseys like the designer illustrated on their homepage.
Rapid Tech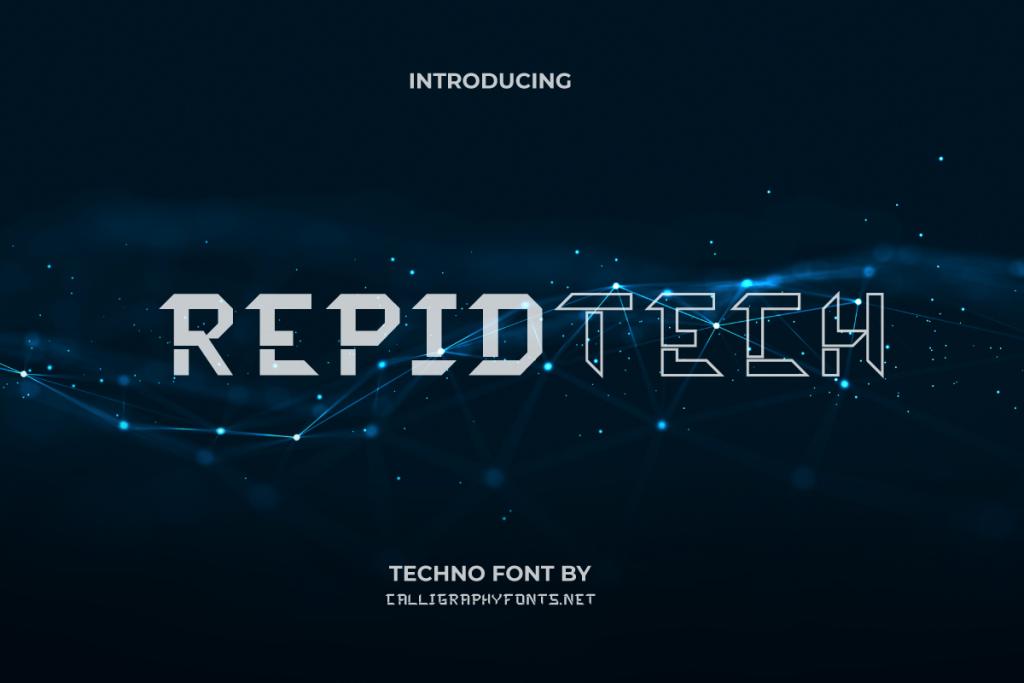 Racing fonts are steadily being used not only for automotive purposes but also for technology-related designs as well. As the final example of racing fonts on this list, Rapid Tech by Calligraphy Fonts is a solid choice for tech companies looking for a sharp and futuristic choice of racing fonts. In fact, this font feels more like in place in the tech industry compared to the automotive industry.
Conclusion
With the abundance of racing fonts out there in the industry, having the best choice of these fonts will surely make your designs feel bolder and cooler in any way possible. By having these fonts, we hope that your designs will be able to express their intentions better than before. Have a good day!
Tags: brand, business, Calligraphy, design, font, futuristic, graphic, racing fonts, sharp