Inclusivity and diversity have slowly become common trends in today's technology trends, including icons for website UX. The Noun Project is a collective project aims to create a more diverse and inclusive language in web programming and UX technology through specially designed icons. Users can use these icons to represent unique, global voices through visual elements in online worlds.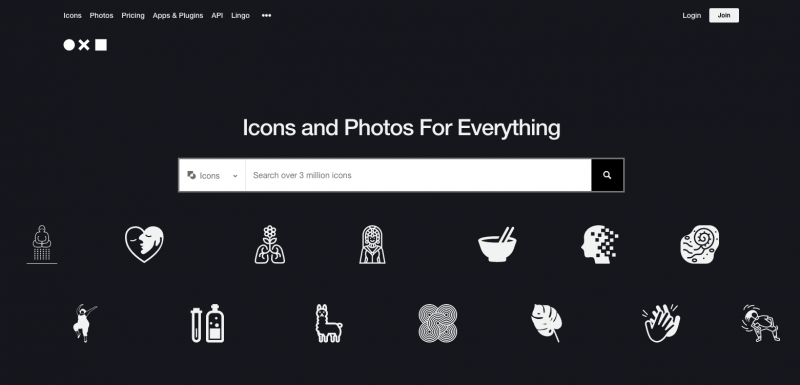 The Noun Project produces stock photos and icons to represent specific ideas, representations, and activities, especially the ones relevant to today's situations. Web developers and users can use icons that represent specific categories. The main features include:
1. Defined Icon Graphics
Browsing through categories show users various icons with more defined graphics. They represent more detailed ideas that users and designers can use to convey specific messages.
2. Contemporary Icon Themes
New and updated icons are available to better define contemporary trends and issues. Among the new theme categories are Work from Home and COVID-19.
3. Icon API
Icon API is available for developers who need wider access to icon collections. API plans are available in Playground and Pro categories with different price ranges and benefits.
4. Drag-and-Drop Function
The Noun Project offers a convenient drag-and-drop function for cross-platform uses. Users, designers, and developers can use it with other apps, programs, or software like Adobe Illustrator, Photoshop, Office, Creative Cloud, Sketch, and many more. Simply drag the icon with the cursor and drop it on the selected tool work document.
5. Customizable Sizes and Colors
The Pro version of The Noun Project offers customizing option for the icons' sizes and colors. Perfect for designers, app makers, game developers, and other professionals who need customizable icons.
Advantages of Using The Noun Project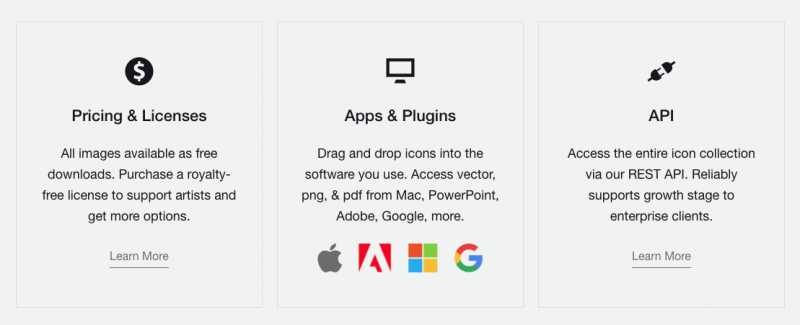 The Noun Project offers unique icons designed for specific purposes, the results of collaboration between more than 120 international designers. You can use the icons to describe messages, texts, and other communication tools. The extensive collections boast images related to women empowerment, space and space projects, diverse animal species, and many more.
Web designers, app makers, and game developers can use specific icons to deliver targeted messages in their creations. The options not only consist of icons, but also professionally shot stock images. Even without paying for the Pro version, you can still get more than 100 free icon options, perfect for various design projects.
The Noun Project also provides an "icon library" called Lingo. You can gather the icons and photos related to your brand in one place, mixing and matching them with various color palettes, typography options, and sounds to create your brand.
By using Noun Project as an icon management tool, you can:
Match the icons with specific messages or purposes
Create strong personal or commercial brands
Work on projects using various design tools, from Photoshop and Mac Sketch to Google Add-ons and InDesign
Partner with diverse clients in various tech or web-related projects
Inclusive and convenient, The Noun Project is the design solution for diverse visual messages through icons. The easy use and numerous catalogues allow designers and other users to create strong online messages. Download icons from The Noun Project now and see how they enrich your interfaces, website UX designs, games, and other design results.
Tags: design, design app, design tool, designer, icon, icons, the noun project